Tennis is one of the most popular sports in the world, with millions of people playing and watching. Online betting is a huge part of this sport and, in particular, the Australian Open. Millions of tennis fans bet on the game every year to make some extra money as they watch their favorite player in action. Betting on tennis is an incredibly popular way to make money while watching the sport you love. However, make sure you do your research before placing your bets to increase your chances of making a profit.
There are plenty of betting opportunities available for tennis, and with the Australian Open set to take place in Melbourne next year, now is the perfect time to bet on the matches. If you're considering making extra bucks by betting, this blog is for you! Read on to learn all you need to know about betting on tennis, including how to get started and which types of bets to consider.
Tennis Betting
Tennis betting is popular all around the world. However, it can be extremely confusing for beginners, so it's important to learn the basics before you start placing your bets. The game is untimed, and the points awarded cannot be calculated together. This makes predicting a tennis match's outcome incredibly difficult, and it can be difficult to determine which players will win a particular match based on the form they have displayed in the past.
Compared to other betting markets, such as football or horse racing, tennis betting tends to offer lower betting odds and, therefore, less potential profit. Spreads and handicap bets are calculated based on the total sets played rather than the number of games or points won during a match. This means the higher-ranked player has more chance of winning the match regardless of the number of points they win in each set. Don't feel overwhelmed — we're here to help!
How to Bet on Tennis
Some of the most common types of tennis wagers are match bets, Moneyline, spread bets, and over/under bets.
Moneyline Betting
Moneyline betting is the simplest form of betting available on the sport and allows players to place wagers on whether a player or team will win a match outright or whether they will be defeated. To place a Moneyline bet, you first need to select the player that you wish to bet on and then decide which of the two players you think is most likely to win the match.
For example, if Djokovic is -130 and Nadal is +110 then you would need to place a bet of $130 to win $100. This means that you believe that Djokovic has a higher chance of winning the match than Nadal, so you have placed your money on him. If you thought that Nadal had a greater chance of winning, then you would choose to place a bet of $100 on him instead. Keep in mind that both players have equal chances of winning, and neither is likely to be victorious, so you would be expected to win the same amount of money if you chose either player.
Spread Betting
Another way of placing bets on tennis is through the game spread. To place a spread bet, you first need to select the player you believe is most likely to win the game. You then need to select the margin of victory.
For example, let's say you want to bet on the winner of the men's singles final at the Australian Open in 2023. You have the choice between Rafael Nadal and Novak Djokovic as the winners. You have the option of either -5 or +5 in the margin column. Your stake is $100. The odds on Nadal are 2.50, and the odds of winning a bet on this outcome are 1 in 3.88, so your potential payout will be $250 if you win your bet. For Djokovic, the odds are 3.75, and the potential payout for winning the bet is $375, giving you a return of $125 on your stake. You can see from the examples above that the odds for each different outcome vary quite dramatically depending on the potential winner. For this reason, spread betting can be much more profitable than straight betting.
Over/Under Betting
This type of betting is where you have to predict the total number of games in each match, with the total being anywhere from 0 to 21 or higher, depending on the length of the tournament. You can place a bet on how many games the winner will win and how many games the loser will win.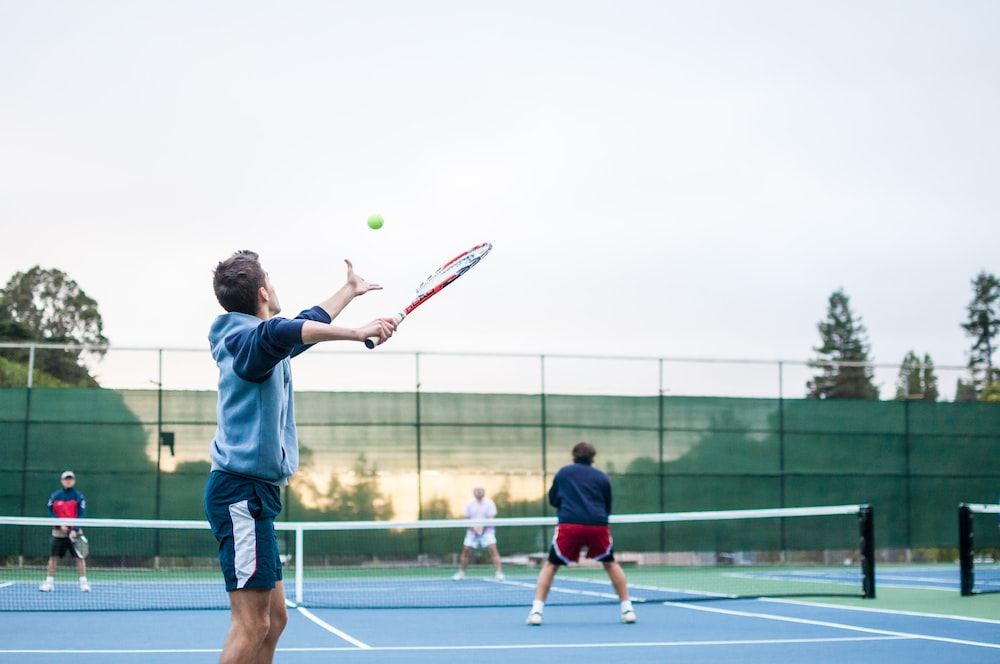 As an example, let's say there is a match between Nadal and Djokovic in the first round at the Australian Open. Their odds to win are 1.75 each, and you believe they will both win their games. In the Over/Under market, you can choose to either predict the total number of games they will play to be less than 15 or more than 16. So, in this case, you would be predicting a total of 19 games to be played. If the actual number of games played was 19 or more, then you would profit from betting on an Over, but if they played fewer games than you predicted, you would lose your investment. The odds for this type of bet would be 1.30 for the Under market and 1.25 for the Over market, so if you were to predict correctly and win a $100 investment, you could make $130 profit if the total games were over 16, or lose $30 if it was under 16.
Match Betting
A match bet is simply when you predict who will win the game between two players in a particular tennis match. So if a match had four players, you could bet on which player you think would win first, second, third, and last, respectively. For example, in a match between Djokovic and Murray, the first player could win the match outright and therefore bet on the player you think will win first to make the most money.
You could also bet on the handicap market for this match, where you can place a bet on each set if you believe either player will win the first or second set and then get knocked out of the match by the other player later on in the match. In this example, you could predict that Federer would win the first set and then Murray would win the next set to win the match and make a bigger profit on the handicap market than you would on an outright bet.
Tennis Betting Strategies
Tennis betting requires some different betting strategies than other sports. To win money, you must be familiar with the betting system, match odds, player tendencies, and tennis court conditions. Here are some betting strategies to help you gain an edge over online sportsbooks and place more winning bets!
Statistics and History
The key to successful tennis betting is knowing which players offer the best chance of winning at each tournament or match. The best way to find this information is by analyzing their statistics from previous tournaments. For example, take a look at Novak Djokovic's stats. Djokovic has won 21 Grand Slam titles. He also won the ATP World Tour Finals from 2012 to 2015. These are the types of stats that you should look for when betting on tennis matches. Look for players who are consistent performers who have a history of winning against top opponents.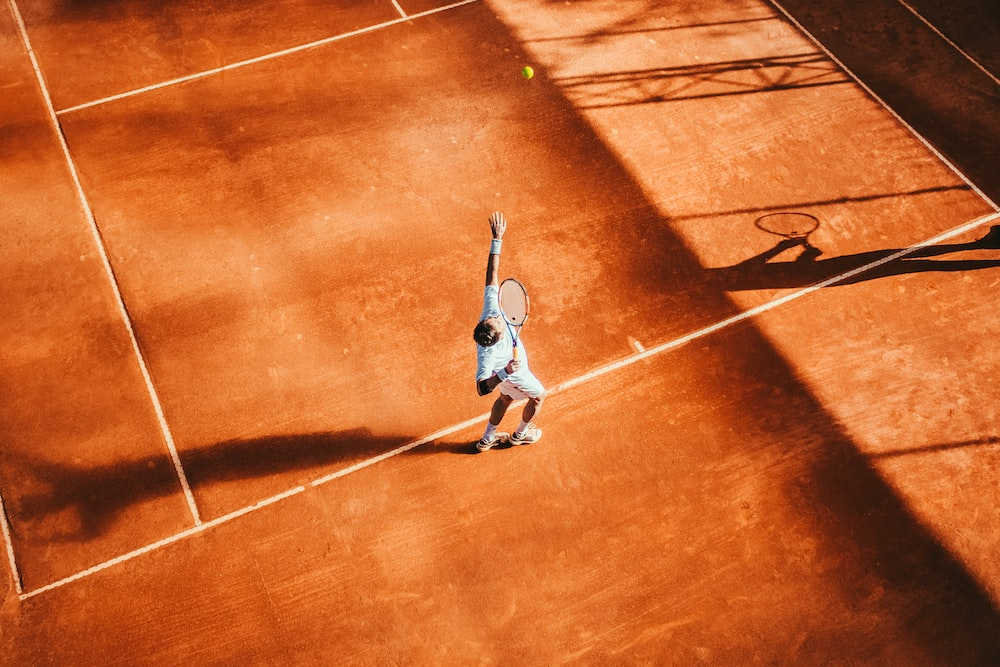 You should also look at the history of the particular tournament that you are betting on. This will help you determine the likelihood of a particular player winning the match. If a player has a history of performing better at a particular tournament, they should be favored to win the match.
Head-to-Head Statistics
Head-to-head statistics are a good indicator of how well a player will perform in a match. A head-to-head record indicates how many wins each player has against the other in the past. It can be a bit challenging to interpret the head-to-head records as sometimes the result can be affected by factors such as the quality of the opponent or the strength of the field.
These variables can have an impact on the outcome of the match, making it difficult to determine whether one player is better than another or not. So, you can definitely use the head-to-head record as a guideline in your analysis of the match.
Players' Performances Under Pressure
Even the best players in the world can sometimes choke in big matches due to nerves. It's important to consider a player's performance in high-pressure situations when making your bet. This is especially true for players who tend to be nervous under pressure. For example, a tennis player who always plays well when the stakes are high is likely to be a better choice than a nervous player who chokes in big matches.
Another thing you should consider is the style of play of the two players. It's generally a good idea to avoid making bets on matches between players with similar styles. This is because the players are likely to develop the same kind of tactics that will make it difficult for them to win against each other. Therefore, make sure to avoid your emotions and bias for your favorite player and look at the stats objectively when making your selection.

Learning About Tennis Rules
To maximize the chances of winning on betting sites, you must know as much about tennis as possible. This will help give you an edge over your opponents and help you make more informed decisions about your bets. Some of the key things you should pay attention to include the court size, the ball type, the equipment used, and the way the points are scored. Here are some other betting tips for tennis:
Find value odds and place a bet on the market
Make multiple accounts on different online sportsbooks
Understand the market inside out
Analyze different match outcomes and determine if they're worth placing your bets on
Search for bookies who advertise enhanced odds offers
Keep records of all your winnings and losses
Learn about the different playing styles in tennis
2023 Australian Open
The Australian Open is one of the biggest and most prestigious tennis tournaments in the world. Held every year in Melbourne, it is a major event on the tennis calendar. It is the first of the Grand Slam tennis tournaments to take place each year and is known for attracting the best players from all over the world. Over the years, it has featured some of the greatest names in tennis history and has been home to several unforgettable matches.
Every year millions of punters look forward to it and wait for the latest odds to come out. At Betting Sites Ranking, our experts work alongside industry insiders to bring you the most reliable information and tips. Continue reading to learn all about the 2023 Australian Open.
2022 Australian Open Recap
In the absence of Djokovic, Nadal and Medvedev went head to head in the men's singles final. Rafael Nadal won his 21st Grand Slam title by beating Daniil Medvedev in the final. It was a challenging and difficult match for both players, but in the end, Nadal prevailed, winning by 2-6, 6-7 (5), 6-4, 6-4, 7-5.
The women's singles title was contested between Danielle Collins and now-retired Ash Barty. This was a tightly-fought match with plenty of twists and turns. After more than four hours of play, Barty emerged victorious, winning the first set 6-3 and the second by a score of 7-6 (2).
Nadal also played against Greece's Stefanos Tsitsipas and won the match in straight sets with 6-2, 6-4, 6-0. Tsitsipas, who had earlier upset World Number 1, Roger Federer, on his way to the final, was having a very strong tournament and was widely considered the best player outside the top 10. However, in the end, Rafa proved too much for him, proving that he is still one of the best players in the world.
On the other hand, Frances Tiafoe, Milos Raonic, and Roberto Bautista Agut were also top players who made it to the quarter-finals.
Naomi Osaka, the women's singles champion in 2019, was knocked out in the third round by the unseeded Amanda Anisimova. Additionally, in the quarter-finals, Karolina Pliskova bested Serena Williams in 3 sets, shocking the fans, and the tennis community alike. This thrilling match lived up to the hype, and the anticipation surrounding it did not disappoint. Petra Kvitova went on to beat Danielle Collins, who was crushed by Ash Barty in the finals.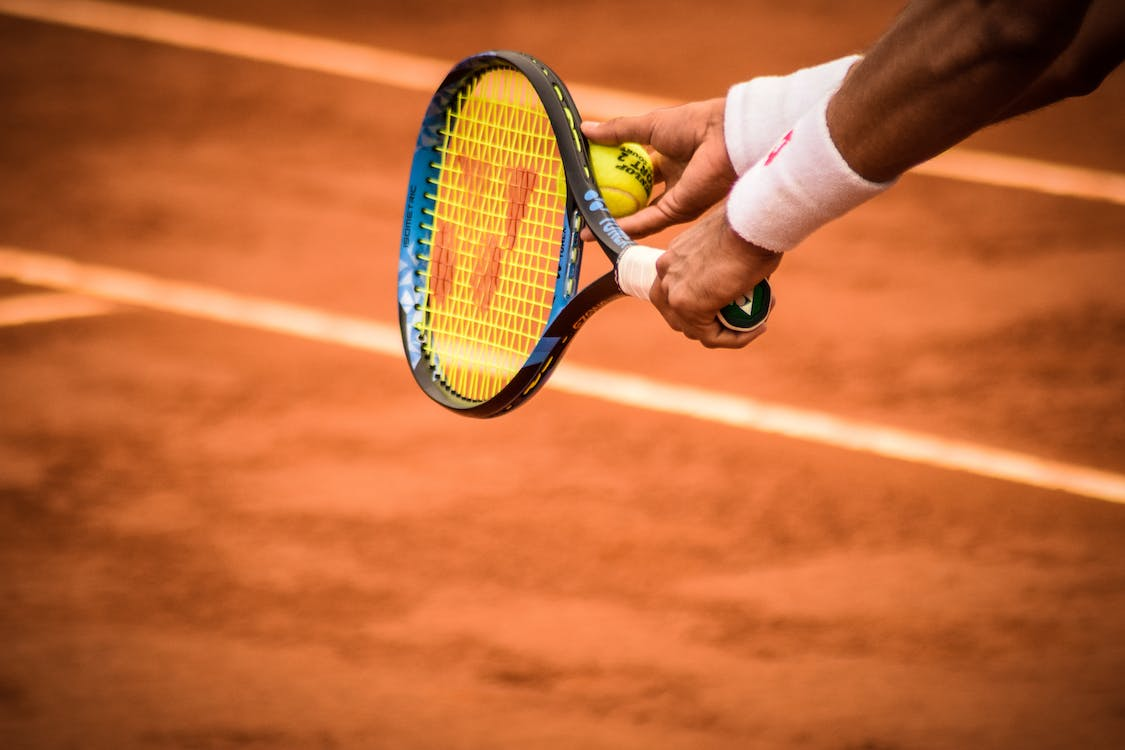 Schedule & Dates
The Australian Open takes place every year in January and attracts a huge following from Australia and around the world. The 2023 Australian Open is scheduled to start on January 16 and finish on January 29. The tournament will be held at Melbourne Park, one of the country's largest sporting venues. The courts, Rod Laver Arena and Margaret Court Arena, are renowned for their excellent facilities. The tournament is spread over two weeks and includes numerous qualifying rounds and the main finals.
Defending Champions
For singles, Rafael Nadal is the reigning champion after beating Daniil Medvedev in the final in 2022. Nadal also broke the record of winning the most title for men's single in Australian Open history by overtaking Novak Djokovic and not retired, Roger Federer. In straight sets, Ash Barty (retired) beat Danielle Collins in three sets for the women's singles title. Barty was the first Australian to clinch the title since Chris O'Neil in 1978.
Will Novak Djokovic Return?
Djokovic was banned from Australia after he refused to get COVID-19 vaccine shots. However, after three years out of the game, he might finally return next year. Djokovic stated, "It was a relief obviously knowing what I and people closest to me in my life have been through this year with what happened in Australia and post Australia obviously. I could not receive better news for sure." Given his dominance in recent years, it wouldn't be surprising to see him do well in the Open if he decides to return.
Top Players to Lookout For In the 2023 Australian Open
After having lost one of the tennis legends Roger Federer, to retirement, and Serena Williams, who has decided to remain inactive for the ongoing season, there is a gap that needs to be filled in the top rankings. Fortunately, with Djokovic's return, there are many potential champions to watch out for in the 2023 Australian Open.
Let's take a look at some of the players who will pose a strong challenge to these champions in the coming years.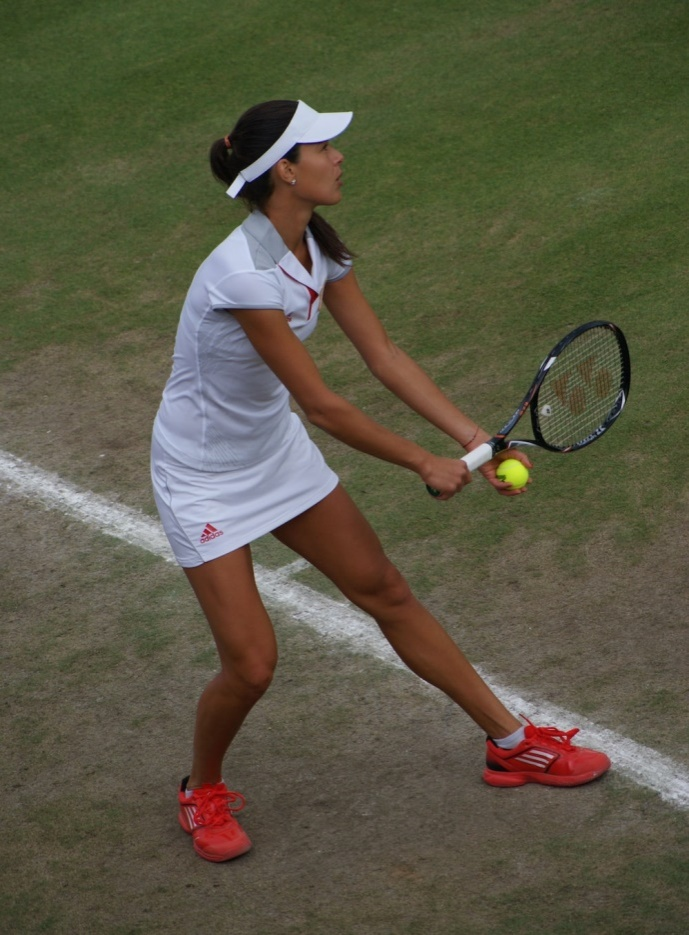 Daniil Medvedev
Daniil Medvedev is the second-best Russian player after the defending champion, Alexander Zverev. He has shown a lot of promise throughout his career but has won only one Grand Slam title. After playing as a finalist with Rafael Nadal in a hard-fought five-set match at Wimbledon earlier this year, he will be looking to build on this momentum and become a Grand Slam champion in his own right next year.
Medvedev, 26, is one of the most exciting up-and-coming players in world tennis and has consistently been ranked inside the top 10 for the past couple of years.
Carlos Alcaraz
At only 19 years old, Carlos Alcaraz is already an established name in the world of tennis and has already won a couple of ATP titles in his career. He has a difficult style of play and is known for his aggressive style and his willingness to take on any challenge that comes his way. He is currently ranking at World No. 1 as the youngest player in the world to do so, and he will certainly improve with age and experience over the next few years.
Naomi Osaka
Ranked at No. 1 by the Women's Tennis Association (WTA), Naomi Osaka has won 4 grand slam titles in the past couple of years, including the recent US Open. Starting her career in 2013, she has steadily climbed up the ranks to become the top player in women's tennis today. She is currently in form and will be expected to put up a great fight against all the top players next season. Her aggressive playing style has kept her in the spotlight and has made her a favorite among the spectators.
2023 Australian Open Betting Sites
Choosing the right online betting site is extremely important when looking to place wagers on the upcoming Australian Open. As the competition heats up in Melbourne this year, you will likely be looking to place some bets on the matches taking place during the first week of the tournament. It's highly recommended that you take the time to do some research and compare your options before signing up with any bookmaker so that you can find one that offers the best odds and the best user experience.
With so many online sportsbooks available today, it can be challenging to determine which one is right for you. Make sure that the chosen website offers a comprehensive selection of markets for you to choose from and uses the latest technological advancements to ensure that the entire experience is as smooth and convenient as possible. It should also be licensed by a reputable licensing authority and regularly tested for fairness and security. Here are some of our top recommendations for this year's Australian Open: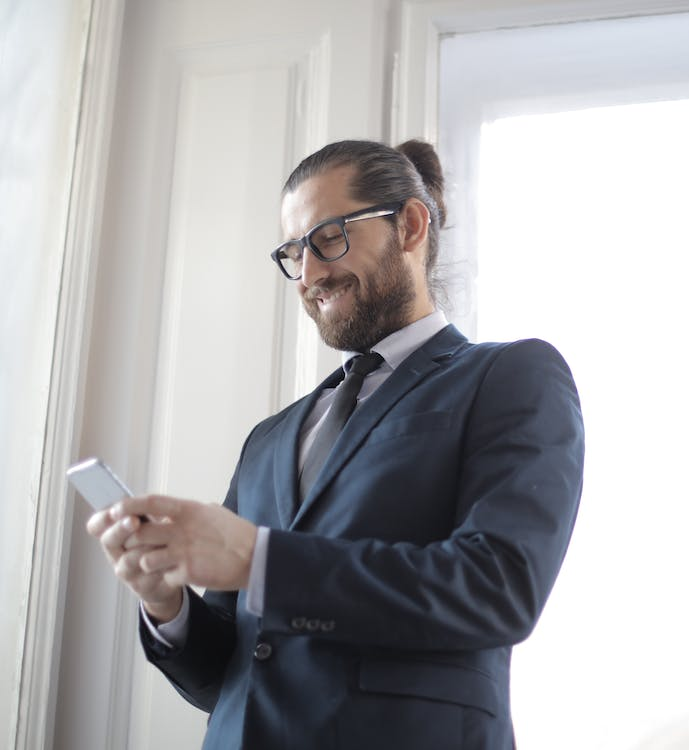 At Betting Sites Ranking, you can compare the top bookmakers you're interested in to see which one's worth your time. Using our localization filter, you can find the top casino sites and the top online sports betting sites in countries with legal sports betting.
Not only that, but we also have a blog section where you can find helpful guides and information. Follow Betting Sites Ranking on Instagram and Telegram list to stay updated on all the news in the sports world.