Football bettors have a ton of options and Asian handicap is one of them. While the majority of markets are easy to understand, Asian handicap requires a bit more explanation. Here, we try to simplify it for you.
What is an Asian handicap?
Before we begin, understand that the Asian handicap is an advanced bet type. It's a bet that's used in numerous sports to balance out the imbalance between two teams. For instance, consider the FA Cup, where we witness an array of minnow teams drawn against the giants of the Premier League every season. If Newport had to play against Southampton, the odds would be significantly skewed in the favor of Saints. Their odds would be minute, which makes betting on Southampton to win, lose, or draw (usually known as 1X2 bet type), not very enticing. The Asian handicap balances those odds by evening out the score line.
To ensure the winning probability for each bet is approximately half, the type of bet evens out the odds of both teams by posing a handicap on a losing or winning team by 'subtracting from' or 'adding to' their final goals tally. The main difference is if a team doesn't fall below or exceed your handicap mark, you can win your stake back.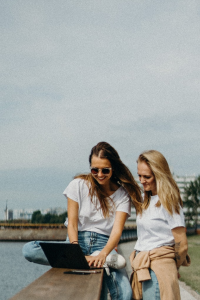 Since their stake is more easily covered, bettors love betting on football with Asian handicap markets as the likelihood of a draw is decent, indicating that a game has 3 realistic outcomes. With Asian handicap, you're covered for that in-between outcome as well.
How does it work?
Sometimes, contests in the most popular sports like NFL, tennis, and football see considerably better sides face average opponents. In such cases, the odds on the favorites to win are oftentimes close to negligible, which means the potential returns aren't worth the risk.
So, bookies came up with the Asian handicap to balance uneven matchups and offer punters the chance to roughly follow a 1X2 betting model.
Betting Sites Ranking compares, ranks, and reviews some of the best Cameroon betting sites
Betting Sites Ranking compares and reviews the best online betting hubs. Browse through our listings and select a bookmaker that suits you best – we're your ultimate source to the world's best betting sites.