Traditionally, the Super Bowl has always been one of the most highly anticipated and watched sporting events not just in America but in the world. People from all walks of life come together to celebrate the grandest NFL football game of the year. But what makes Super Bowl so special that millions of fans tune in to watch two football teams battle out on the gridiron?
For many, Super Bowl is more than just a football game. It's an absolute spectacle, beaming with extravagant commercials, high-profile halftime shows, and the super entertaining Super Bowl fiestas. In addition to that, Super Bowl betting adds another layer of excitement to the already thrilling event.
So do you already have your choice for Super Bowl 57? With NFL being one of the most profitable sports leagues, it can be tricky to pick a Super Bowl winner. While it's generally possible to predict the top favorites of the season or which teams will go close, it's easier to pick the teams likely to have a realistic shout.
It would be no surprise if the KC Chiefs, GB Packers, TB Buccaneers, LA Rams, SF 49ers, and IND Colts picked up the Vince Lombardi trophy. However, experts suggest looking beyond the favorites and spotting the Super Bowl dark horses that are sure to exceed expectations.
When we talk about dark horse contenders, we mean teams that can genuinely surprise the world when they take to the field at Arizona's State Farm Stadium. Some teams that made it to our list wouldn't be on most people's radars.
Nonetheless, if these teams get a fair wind, they could spring a surprise and offer sports betting enthusiasts a nice payout in regions where it's legal to place NFL bets online.
Since betting on dark house candidates seems super promising as a futures wager, let's look at the rundown of top NFL dark horses team Betting Sites Ranking thinks have a shot at winning the Super Bowl LVII.
 Recommended Read: The Top Sports Betting Events That Can Help You Win Big!
Top NFL Dark Horse Super Bowl LVII Candidates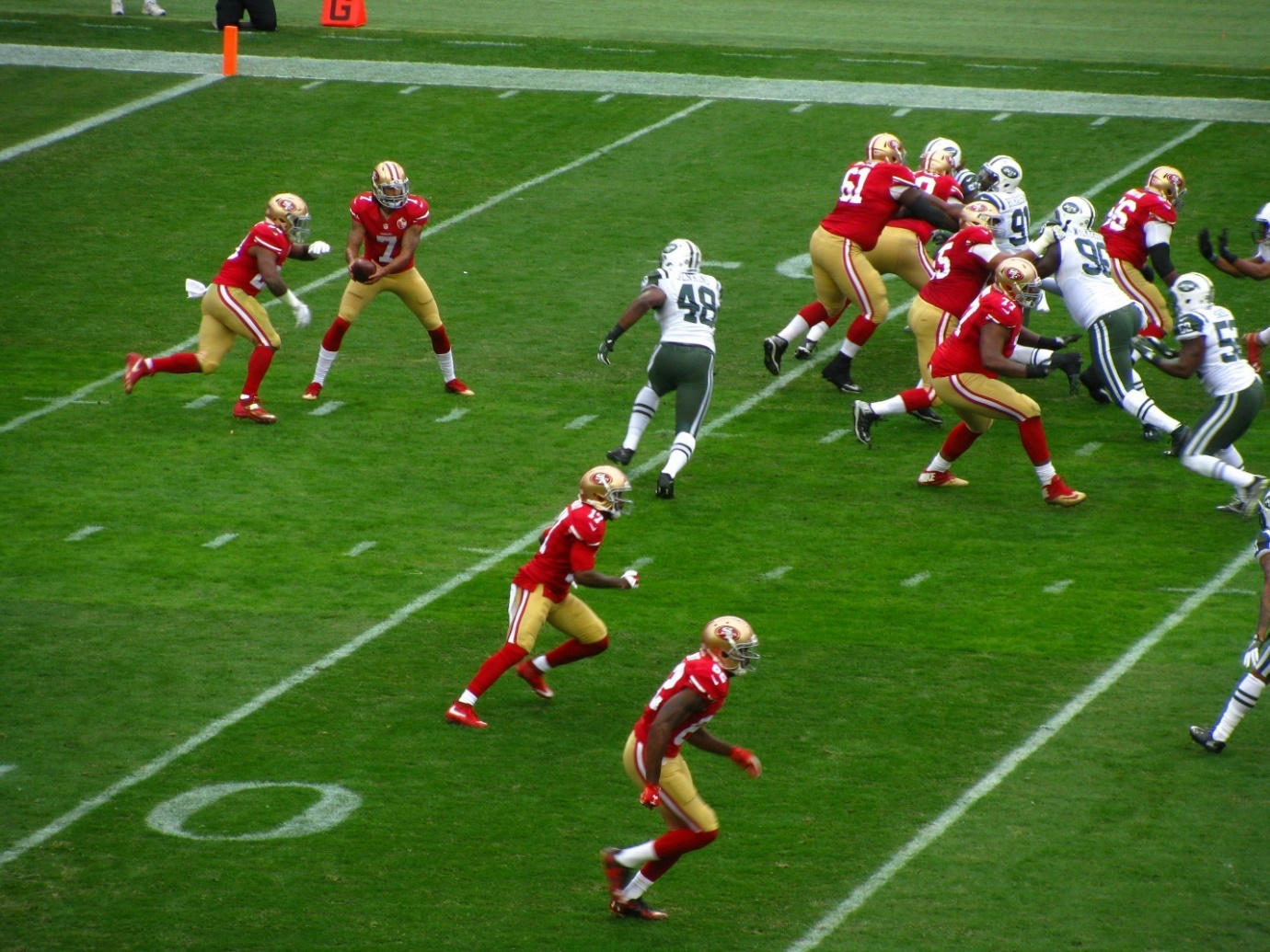 #1- Miami Dolphins
While the MIA Dolphins have not won the Super Bowl since the 1970s, they have also not made it to the playoffs since 2016. The last playoff game they won was back in 2000. It would be a stretch for them to suddenly go from last season's 9-8 record of winning it all. But then the MIA Dolphins managed to stretch in the offseason.
#2- Philadelphia Eagles
PHI Eagles are all set to soar into the Super Bowl pit. The dual-threat quarterback Jalen Hurts showed rigid flight in the first season as a full-time beginner. He nearly doubled his 9 interceptions with sixteen touchdowns, with another ten scored with his feet, went under center 8-7, and completed better than 60% of the passes.
If Jalen once again springs forward from that production, PHI will have everything required to make a memorable Super Bowl run. Philly's wider receiver group is stacked with DeVonta Smith, lined up alongside A.J. Brown. Dallas Goedert makes things happen, and Miles Sanders is a playmaker. Nail the disruptive defense with power talents at cornerback and tackle, and it might be the perfect recipe for the championship.
#3- Minnesota Vikings
The MIN Vikings have question marks over the quarterback role. Many wonder whether MIN should've tested free agency or traded someone better than Cousins. However, Kirk Cousins isn't any less of a QB.
With Justin Jefferson as one of the league's top young wide receivers and Dalvin Cook as running back, Kirk certainly has solid assistance in trying to get MIN Vikings from the tricky position to that of a genuine threat. The Vikes may stand still for the upcoming season, but it could just as easily take a leap forward.
Recommended Read: NFL Betting 101: Everything You Need To Know
#4- Denver Broncos
The trend of star QBs partnering with new teams has led to many instantly winning the Super Bowl. DEN Broncos fit the bill perfectly as they traded for Russel Wilson in the offseason. His championship experience could be the answer for the Broncos quarterback. As a ten-year NFL veteran, Wilson is coming off the first losing season of his career, which was heavily impacted by the hand injury.
With an assumption that he's 100% back in form, Russel should be an excellent replacement after Peyton Manning's retirement. DEN Broncos boasts a championship-level roster with heaps of talent on both sides of the ball. A strong division and an even stronger conference can impede any of the Broncos' Super Bowl hopes. But the combination of a star roster and Wilson knowing how to make the team win in the postseason, there's some hope for a deep run.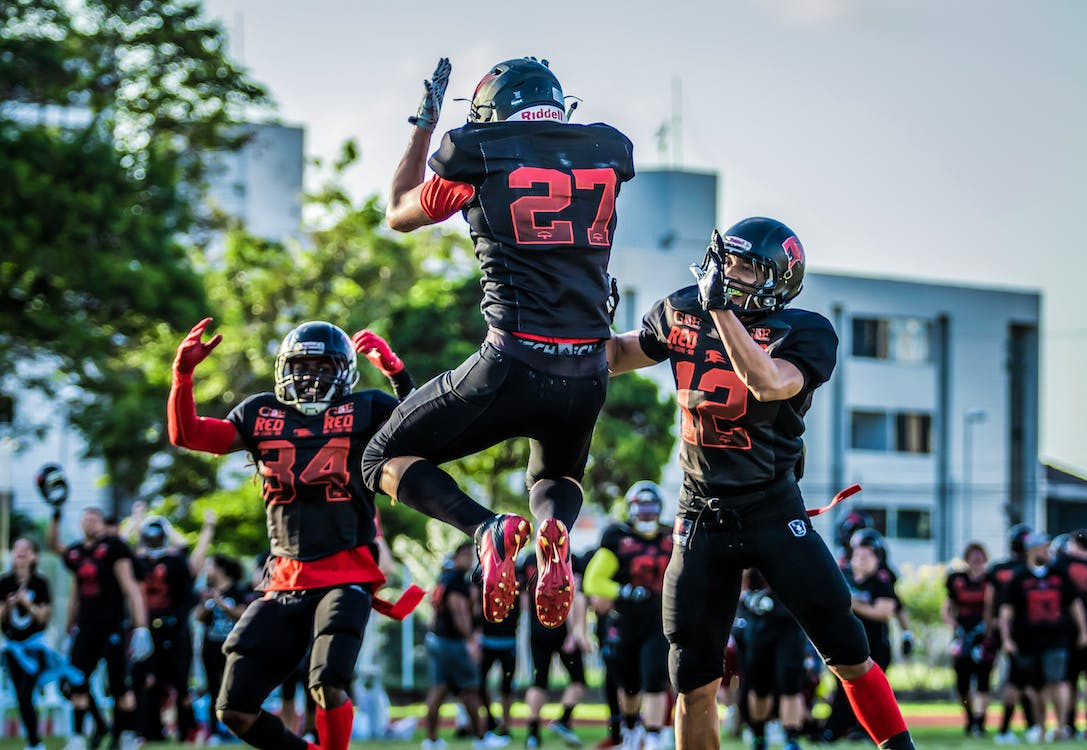 #5- Indianapolis Colts
IND Colts is another team that included a quarterback with Super Bowl experience to its championship-ready roster. However, even though they've got a great defense and a strong running game, they lack WR depth. Therefore, a limited passing game can come back to haunt them against other top teams.
While Matt Ryan lost his Super Bowl appearance, he has an MVP and should be a nice upgrade over Wentz, who collapsed in the last season's final two weeks and cost the team the playoffs. The back-to-back losses cost the IND Colts a spot in the postseason. Matt Ryan might be able to get the Colts over the hump.
While the Broncos and the Indy both have the same odds of winning the Super Bowl, the difference lies in the Colts' easier path to the playoffs. A weaker division could help Indy secure the #1 seed, giving them a tremendous advantage later on.
#6- Arizona Cardinals
Another interesting trend observed recently is the teams winning Super Bowl when playing in their own stadium. Both the Rams and Buccaneers pulled this off in back-to-back seasons. Arizona Cardinals may lift the Lombardi Trophy if the trend continues.
The cardinals have proved their worth as a legitimate dark horse candidate to win the upcoming Super Bowl. ARI made it to the playoffs despite falling apart at a stretch. While the team has many holes to fix, it can't be counted off the race yet.
Kyler Murray is known for leading the team to a 7-1 record throughout the first half of the season. The one loss was also an unfortunate side effect of Murray suffering an ankle injury. Coaching and durability have caused some trouble because Kingsbury's track record is terrible. If the team can avoid collapses, it should be in a great position this time around.
However, WR DeAndre's PED violation is another loss ARI Cardinals have to deal with for at least six games. Luckily, they traded for Marquise Brown, who can keep the offense afloat without DeAndre.
#7- Carolina Panthers
CAR Panthers may be closer to being the Super Bowl title contenders than many fans realize because of Baker Mayfield, their new quarterback. Coming off an injury-plagued season, Baker seems like an upgrade over Carolina's recent QBs.
Christian McCaffrey and Sam Darnold led the team to a 3-0 last season. With Mayfield under center, the Panthers could get off to a similar start if he can improve the passing game. If the Carolina Panthers make it as a wild card team, the sky can be the limit.
Recommended Read: Super Bowl 2022: The Betting Guide
#8- New England Patriots
NE Patriots made some significant improvements in the season with rookie quarterback Mac Jones under center. While most players have their good and bad moments, Jones has got credible playoff experience under his belt to cover up all the negatives. If the Pats pair Jones with a bona fide wide receiver, he should perform better than the last season. Plus, when you add the potential re-signing standout JC Jackson CB in the offseason, the New England Patriots could be knocking on the Super Bowl door!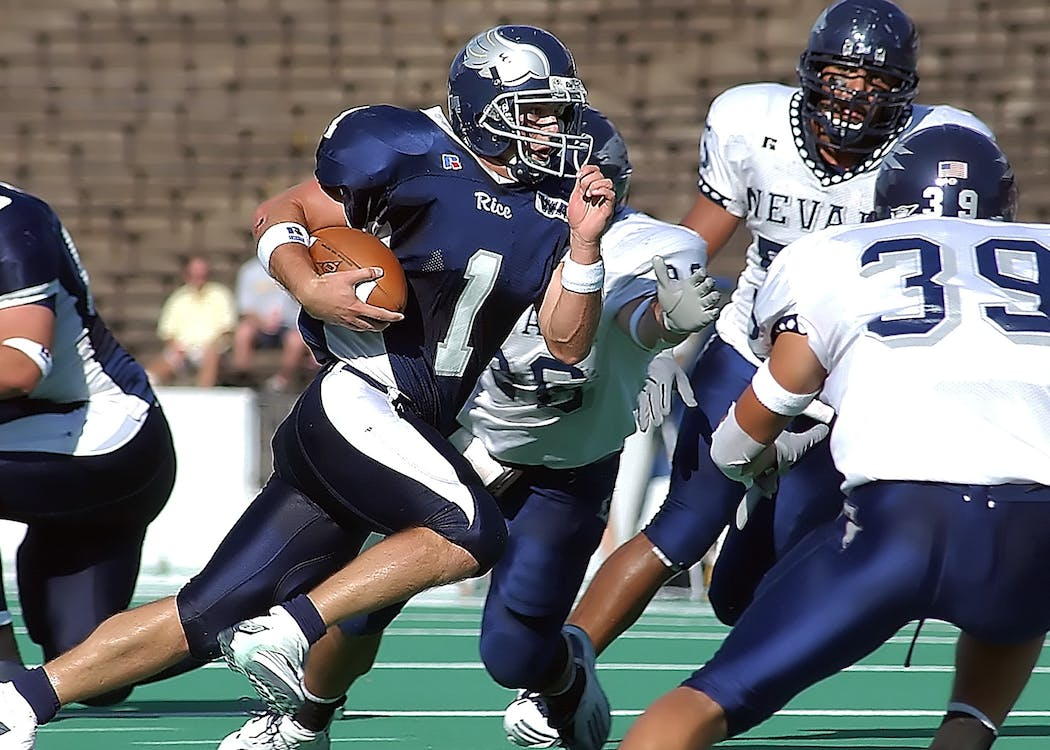 Top Factors that Impact the Odds of a Team Winning the Super Bowl
The Super Bowl is undoubtedly the biggest and the most important sporting event in the US, with a fan following around the globe. Pundits and fans worldwide find it thrilling to predict which team will come out on top.
While many factors can affect the odds of a particular team winning the grand football event, it's equally important to learn how the oddsmakers determine NFL odds.
Before the NFL season begins, oddsmakers set the point spreads for every game. They consider various factors, including potential weather conditions, team performance, and injuries. When the spreads are set, they can vary based on the way the majority of the betters place their wagers.
For instance, when a vast majority of people wager on a particular team to win, the odds makers would adjust the spreads to encourage more punters to bet on other teams. The end goal is to ensure an equal amount of money is wagered on every team so that they receive profits regardless of which team wins.
Recommended Read: How To Read Sports Odds And Why They're Important To Maximizing Your Online Betting Profits
However, just like many other sports events, anything can happen in the NFL. While the odds give punters an idea of which teams are most likely to win the Super Bowl, in the end, it could be anyone's game.
Let's look at a few factors that can affect the outcomes of a football game. While some of these factors are more obvious than others, all are important and shouldn't be overlooked.
#1- Home and Away Records
Home-field advantage is a huge dynamic because many teams perform better at home. The oddsmakers are fully aware of the home advantage factor, so they factor it into the odds. Almost always, the home side makes it to the favorites even when two evenly matches teams are up against each other.
But records show that some teams perform much better away from home. It's rare but not impossible. Therefore, tracking this type of data may be useful when it comes to finding value in betting marketing that others might not have been able to spot.
#2- Weather
While bettors often don't consider the weather, the professionals do! Although no one can know for sure what the weather may be like on the game they're betting on in advance, it doesn't hurt to check the forecast and factor your findings into your thinking. Sometimes, certain weather conditions can significantly impact the players' performances as well as the game's end result.
For instance, high winds can cause hindrance for long ball teams but benefit those that like to keep the ball on the ground. Similarly, heavy rain can impact the playing surface. It could benefit a team that likes to play long balls from defense to attack but presents a real problem for teams that like making quick, short passes.
Considering the teams' style of play and the predicted weather, you can get some really valuable information to work with.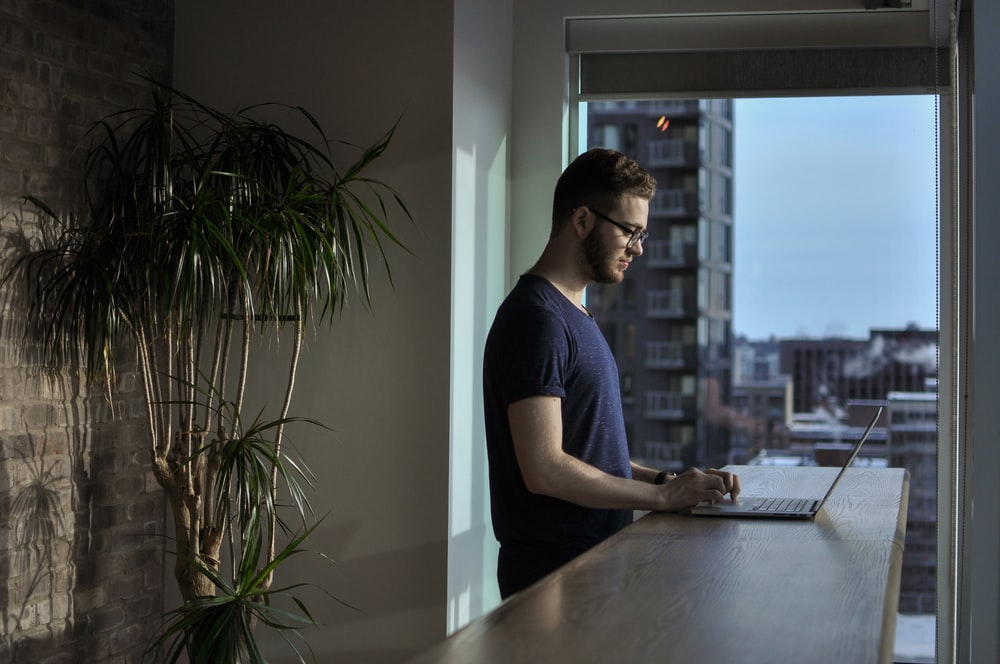 #3- Team Balance, Depth, and Player Quality
Balance is key for acing in any football tournament. It's great to have a couple of stars on the team, but what about the rest of the roster? How does having good quality players in every position compare to distinctly average players in some positions? The more balanced a team is, the higher the winning chances.
In case the top player gets injured, oddsmakers tend to judge the quality of the team by reviewing the performance of the rest of the players. Before placing bets, punters must also check whether the team replaced the star player with a competent one.
Sometimes the overall team performance is impacted by the quality of each individual player. Therefore, a team with extraordinarily talented players in key positions is worth considering.
All NFL fans know the difference good QBs can make. They make many important decisions and so having an experienced quarterback instantly makes the team stronger. Combine it with other top players, such as quality tackles and wide receivers, and offensive and defensive players, and you'll know why the Broncos needed Von Miller to win Super Bowl.
Interested to learn more? Whether you're a newbie or a seasoned player who enjoys gambling or sports betting, start your journey on the right foot by browsing helpful guides on the trusted online betting sites ranking platform. You can find informational guides, betting tips and tricks, betting strategies, live gambling dos and don'ts, and more by following Betting Sites Ranking on Instagram. For the latest updates, we also recommend joining the Telegram list.
Top Betting Sites for Super Bowl 57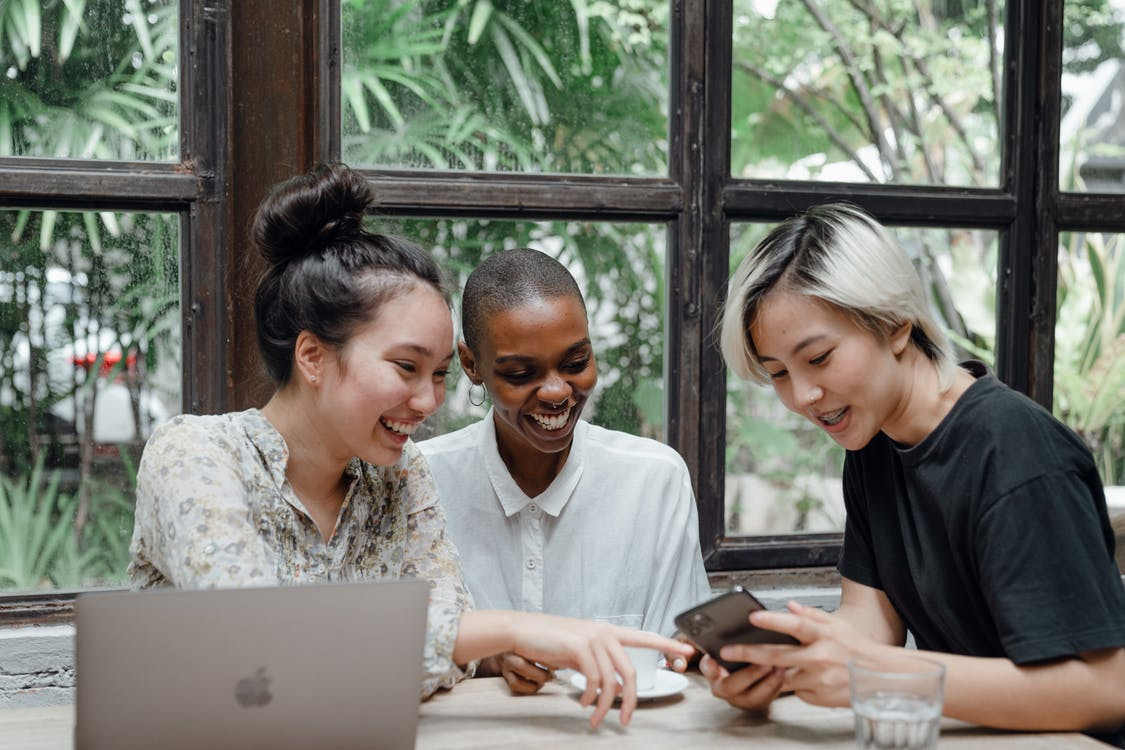 To start your NFL betting journey on the right foot, you'll need to signup on a trusted sports betting site that offers competitive odds, lucrative bonuses, and fast payouts on Super Bowl wagers.
Don't be overwhelmed by the wide variety of options available on the internet trying to capture the attention of players by hook or by crook. To ensure your hard-earned money is safe from fraudulent websites, NFL experts at Banking Sites Ranking have geared up to help you find the right NFL sportsbook for you.
You can browse hundreds of football sportsbooks and read comprehensive reviews on the platform, and that too, free of cost! Our experts regularly update lists of the top sports betting sites, crypto betting sites, best gambling sites, best betting apps, and the top daily bets for multiple ongoing sports events and casino games. If you're hesitant about sharing their information can also browse a list of the best no-ID verification betting sites to enjoy a pleasant betting experience. Here are some online betting sites that made it to our list.
William Hill
William Hill is one of the best online betting sites that offer a complete roster of gambling opportunities to players in many regions across the globe. Based in London, the bookmaker was established in the early 1930s and has offices worldwide.
From hundreds of online casino games to countless sports betting opportunities, William Hill offers it all. William Hill is incredibly secure for users and offers great payout options, a wide variety of markets to bet on, and a great signup bonus. Irrespective of what type of sports betting you're interested in, you can find something on William Hill.
Bet365
Bet365 continues to be an incredibly fun and reliable betting site for users with unique styles. Undoubtedly, it has captured the market to become one of the most well-known sports betting sites in the world.
Bet365 is well-rounded and provides a good online betting experience for new and old players alike. The bookmaker is accessible to users in over 200 countries and territories globally. Players can enjoy a wide variety of language, banking, and currency options, coupled with high maximum payouts and low betting minimums. There's so much that makes Bet365 a great sportsbook.
MyBookie
Established in 2014, MyBookie has already become the go-to gambling hub for bettors in different parts of the world. Based in Costa Rica, the bookmaker accepts gamblers from many countries with legal online betting parameters. It is licensed by the Curacao eGaming Licensing Authority, and the overall gambling experience is top-notch and secure. Players' confidential information is kept safe using secure data encryption software. The bookmaker offers diverse banking options for withdrawals and deposits, including cryptocurrencies.
Recommended Read: How To Bet On Sports Online To Make Money
BetOnline
If you're looking for a bookmaker that focuses more on players rather than itself, then BetOnline may be the perfect match for you. They're known in the gambling industry for offering top-notch services, including the best betting odds and enticing promotions on the latest sporting events.
With the help of advanced technology, their living betting feature allows players to place quick and easy bets on their favorite teams, giving them real-time experience. BetOnline has come a long way and has added new features such as online betting apps and a modern layout that makes it easier for new bettors to use the website. The online sportsbook is also mobile-friendly and can be used by mobile bettors. If you don't believe it, place a bet with them to try it for yourself!
1xBet
1xBet has become one of the world's most well-known and versatile sports betting and casino gaming websites since it joined the online gambling scene in 2007. The bookmaker offers a plethora of payment methods and accepts diverse currencies, including cryptocurrencies.
1xBet's interface is designed to cater to players from several countries, and the language options reflect that perfectly. The lucrative variety of promotional offers ensures all players win big, which is a huge motivator for all punters to keep coming back for more.
The bookmaker utilized special software to help users enjoy a premium gambling experience. Their automatic signup for their pooled jackpot is one of the website's best features. However, there are plenty of other exciting things about 1xBet that make it stand out from the crowd.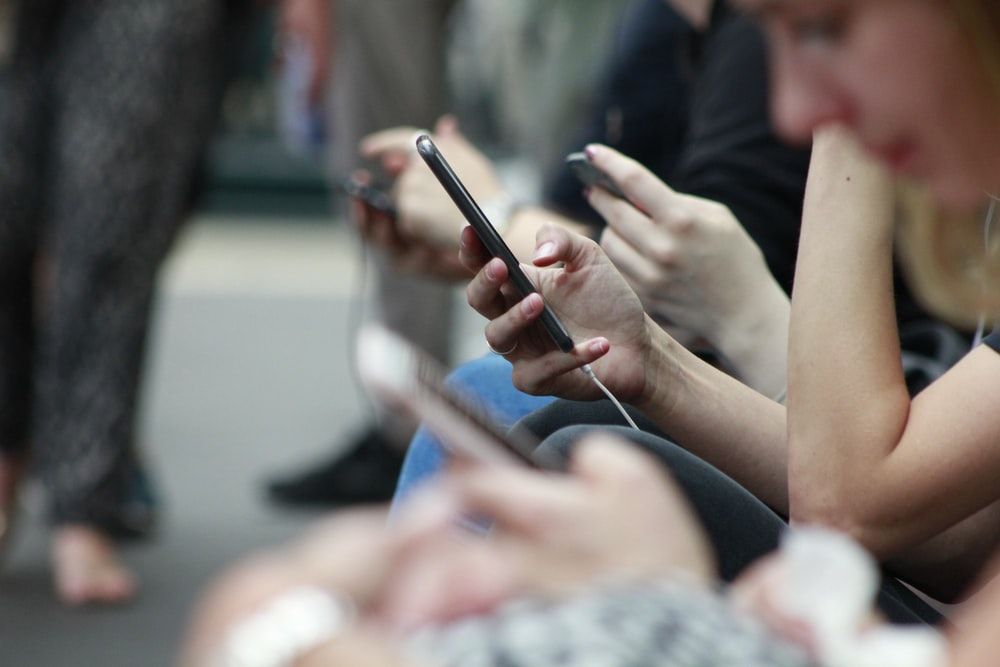 Betway
There's no better online betting site to bet on football than Betway. The bookie offers a wide range of markets for sports bets with a special focus on football events. To ensure players enjoy the best betting experience, Betway has also rolled out an app that allows for quick and easy bets.
Players can also enjoy other casino games online with Betway, such as the popular favorite card games, slots, table games, and live casino variants. Players can find new game releases each month to enhance their entertainment. The website also has downloadable games to offer players convenience and several baking options. There's simply a lot to admire about Betway.
The generous bonuses and promotions grab the player's attention right away. Be it the Betway casino or sportsbook; players can find an array of exciting promotions. The gambling site also offers easy and fast payment options and accepts diverse currencies.
Although this gambling website is intuitive to use, if a player has any queries or ever loses their way, they can always get in touch with their round-the-clock customer care.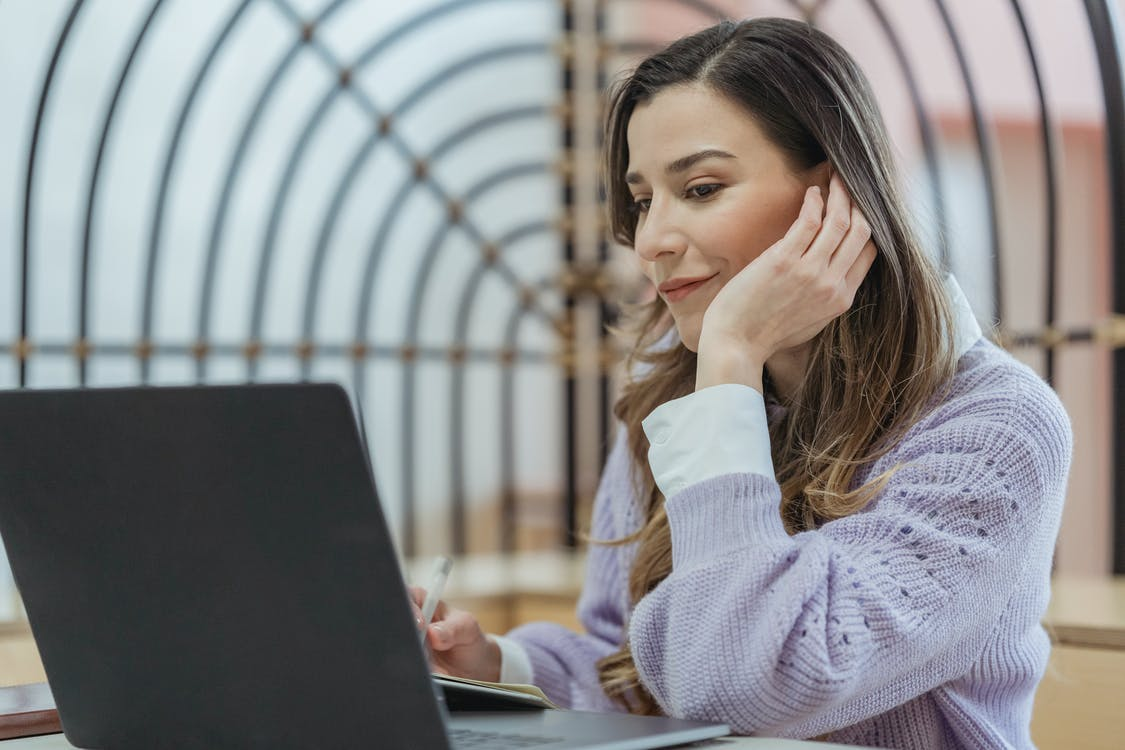 Confused with all the reliable options at your disposal? Don't worry; Betting Sites Rankings' comparison tool has got your back! You can easily compare the top three bookmakers that you're interested in to see which one's worth your time. To make things easier, our platform boasts an incredibly efficient localization filter that can help you find the top new betting sites in your region.
The diverse level of expertise of our experienced professionals who conduct all our reviews helps ensure all players can get an accurate picture of what they're getting into. We update all the reviews and lists every few days to ensure all the information is current and useful for players.
Check out Betting Sites Ranking to learn more about the best betting sites that deserve more attention.