Odds are one of the cornerstones of betting. Whether you're a beginner or a pro, if you come across a gambling website that uses an odds system you aren't familiar with, you'll struggle to maximize your profits when you bet on sports online.
But don't panic just yet. Lucky for you, we've put together this comprehensive guide on how to read sports betting odds so you can maximize your profits no matter where you gamble online. Once you've gone through the information we've provided here, you'll be well-positioned to profit from an industry valued at almost $12 billion!
The odds systems we've discussed here are implemented by most sports betting websites worldwide. But what if you're unsure which site to use? If that's the case, we invite you to check out Betting Sites Ranking!
At Betting Sites Ranking, we provide a free betting website comparison tool that lets you compare the features offered by up to three gambling websites side by side. We also provide a wealth of information on online betting sites like 1xbit that don't check for ID during the signup process.
For those of you who love playing classic casino games like blackjack and online poker, we provide a list of some of the best casino sites around the world—and if you're curious to learn about the best online gambling sites for crypto betting, we've got information on that too!
But before you browse through our fantastic collection of betting resources, let's take a moment to understand the various sports odds systems used by some of the best online betting sites worldwide.
The Most Common Sports Odds Systems
The Point Spread System(American)
American bookmakers have been around ever since the first sports events took place in the land of the stars and stripes. In the country's earliest days, dog and horse betting was highly favored to earn a profit and be entertained simultaneously.
Once the US began to modernize, major sports leagues like Major League Baseball and the National Football League were established. This gave way to the creation of what many believe is one of the world's earliest odds systems—the point spread.
How to Read Point Spreads
The point spread system uses handicaps to determine the odds of a team doing well in a game. Teams with a strong chance of winning are given a bigger handicap than weaker teams. This compensates for the gulf in quality between the two participants.
Under the point spread system, the team you're betting on must win by a predetermined margin for you to win the bet. The margin can either be favorable (known as a positive spread) or unfavorable (known as a negative spread).
For instance, suppose you want to bet on the English Premier League match between Manchester United and Tottenham Hotspur on the 19th of October 2022. After browsing some of the best soccer betting sites around, you find one that has (-1) written next to Manchester United and (+1) next to Tottenham Hotspur.
These handicaps indicate that the betting website uses a point spread system. In this scenario, Tottenham Hotspur are considered underdogs because they've been given a one-goal advantage.
In other words, if you bet on Tottenham Hotspur to win 1-0 and the match ends in a 0-0 draw, you'll win your bet. Why? Because the (+1) handicap offered on the Spurs means 1 goal will be added to the Spurs' final score.
Similarly, if you think the Red Devils will win, you'll need to bet on a 2-goal winning margin to win your bet. This is because United has a (-1) handicap, which means 1 goal will be taken away from United's final score. So, if United wins by just 1 goal (e.g., 1-0), it'll count as a draw (0-0)!
The Moneyline Odds System (American)
One of the major drawbacks of the point spread system is the lack of odds standardization. In our previous example, the handicaps given to Manchester United and Tottenham Hotspur reflect the margin of goals they must win by for you to win your bet. The handicaps would've been in basketball points if this was a basketball game.
The lack of (and subsequent demand for) a standardized system that uses the same unit of odds for multiple sports resulted in the creation of the money line odds system. This system only accounts for two outcomes—a win or a loss—and uses a $100 wager as a baseline.
How to Read Moneyline Odds
Moneyline odds appear as positive or negative three-digit numbers. The positive sign shows that a team is an underdog, while the negative sign indicates they're the favorite. Additionally, the number after the sign indicates how much you'll have to bet to make a $100 profit or how much profit you'll make from betting $100.
If you're struggling to comprehend money line odds, here's an example to illustrate how they work.
Let's say you're eager to bet on the outcome of the upcoming NFL fixture between the Baltimore Ravens and the New York Giants on the 15th of October, 2022.
You know the Ravens have a solid running game whenever they play the giants, which means they're firm favorites in your eyes. Sure enough, when you head to your favorite football betting site, the odds provided are (-140) for the Ravens and (+120) for the Giants.
This means you must bet $140 on a Ravens win to earn a $100profit (since they're the favorite). On the other hand, if you bet $100 on the Giants to win, you'll win $120 (since they're the underdog).
The Fractional Odds System (British)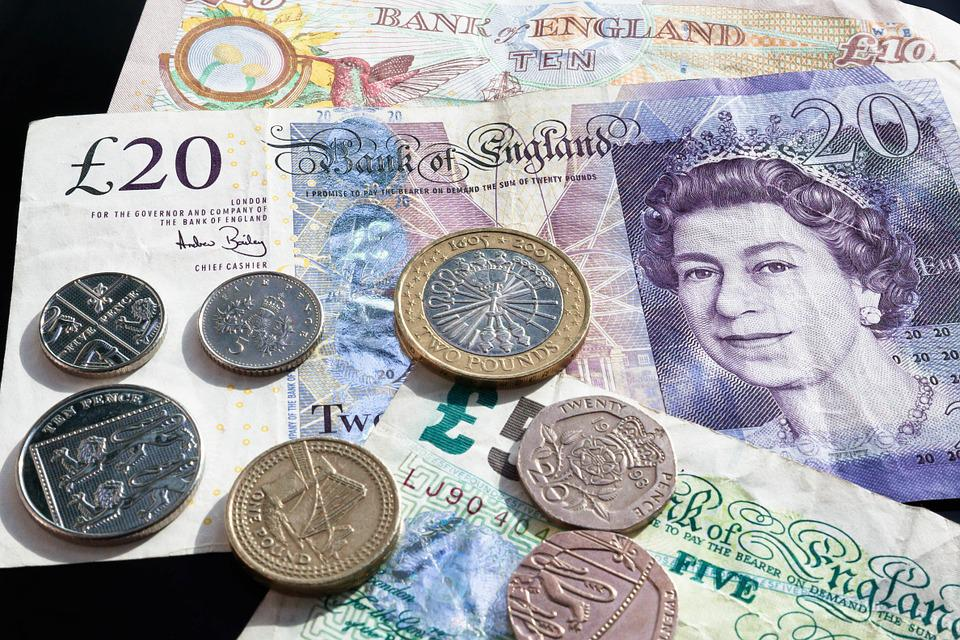 Did you know people in the UK have been placing horse racing bets since 1519? Historically, the British have always depicted horse racing odds using fractions because of how easy it is to read.
The fractional odds system relies on a simple formula: multiply the amount you want to bet by the fractional odd for your chosen outcome to calculate your potential winnings. The bigger the fraction, the lower the odds of that outcome occurring!
How to Read Fractional Odds
The fractional odds system differs from others because it focuses on how much you'll earn if you place a bet rather than the probability of the outcome. As the name suggests, fractional odds are depicted using fractions that show you how much of your initial bet will be returned as a profit if you win.
For example, suppose you come across a sports betting website offering ¼ odds on a horse to win a race. These odds show that for every dollar you bet, you'll get a quarter of a dollar ($0.25) if you win. It also means the horse has a 1-in-4 chance of winning the race.
In some cases, you'll see improper fractions being used to denote the odds of an outcome. Betting sites give improper fractional odds to underdogs with a 50% or less chance of winning.
In the example above, if one of the horses in the race has 8/3 odds, it means you'll get $8 for every $3 you bet (or approximately $2.67 per $1) if it wins the race. This is a far better return than the horse with odds of ¼—or in other words, the horse with 8/3 odds is the underdog.
Variations of the Common Sports Odds Systems
The Decimal Odds System (European)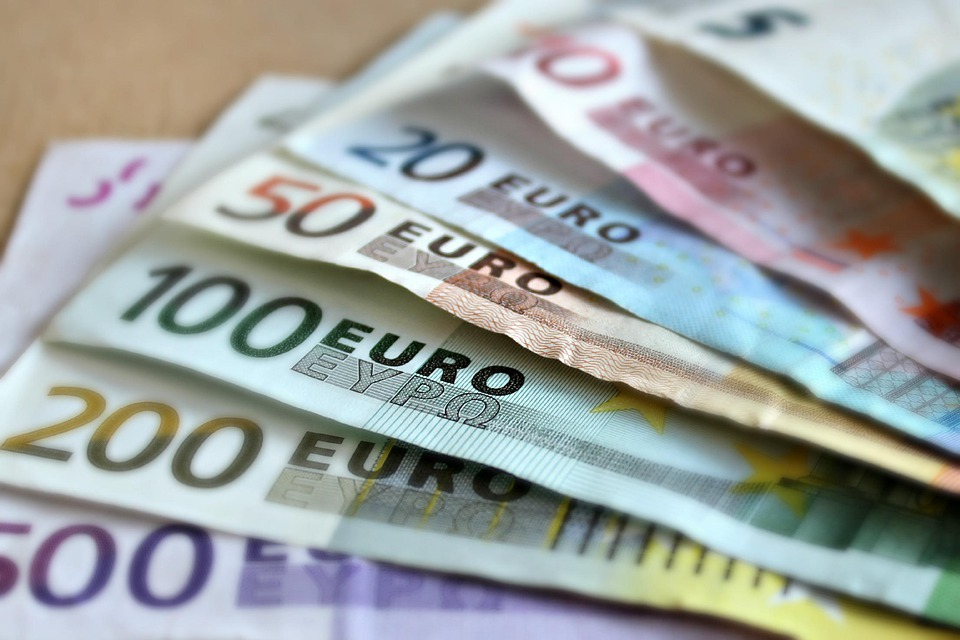 Do you prefer reading odds in decimals rather than fractions? If so, the decimal odds system is for you! Like the fractional odds system, the decimal system focuses on how much bettors are promised per dollar they bet if they win. The only difference between the two systems is how the odds are written.
How to Read Decimal Odds
One of the best ways to understand decimal odds is to picture them as multipliers. In other words, if you want to know how much you'll win betting on an outcome, multiply its decimal odds with your bet.
Let's take the Melbourne Cup (one of the world's most famous greyhound races) as an example. In 2021, the Melbourne Cup greyhounds race was won by a dog named Koblenz that had pre-race odds of 3.30 according to popular betting website Sportsbet.
If you had placed a $30 bet on Koblenz, your total winnings would've been 3.30 x 30 = $99 (consisting of $69 profit plus your initial $30 bet). Not bad considering the favorite (a dog named Aston Rupee with odds of 2.30) would've returned you $30 less if it had won!
The Handicap Soccer Odds System (Asian)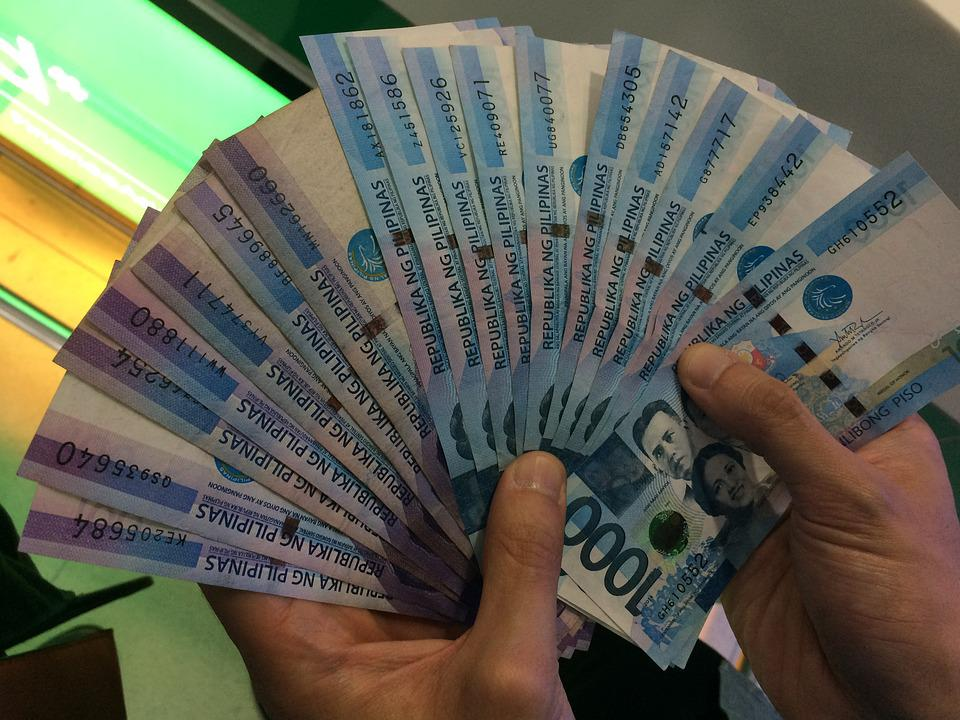 If you've ever bet on soccer in Asia, you might've heard of the handicap soccer odds system. This system is a variation of the American point spread system and first gained popularity among Asian bookmakers taking soccer bets.
How to Read Asian Handicap Soccer Odds
The handicap soccer odds system offers higher returns on teams that are out of form. Depending on which Asian country you're in, you'll hear the handicap referred to as "gol" (which means 'goal' in Indonesian) or the equivalent word for goal in the local language.
For example, a team with "-2 gol" has a handicap of 2. This means they must win by at least 3 goals to be considered winners in a bet. In comparison, a team with "1 gol" is considered an underdog because they can go down a goal in a match and the bookmaker will still view it as a draw.
Bookmakers rely on numerous bits of information including match previews, pundit opinions, team news, and recent form to establish each team's handicap. Therefore, if you come across two Asian betting websites with different handicaps for the same game, don't be surprised!
Recommended Reading: "Top Sports Betting Sites for Asian Bettors"
Why Sports Odds Are Important to Maximizing Betting Profits
Sports Odds Are Calculated Using All the Information Available Before an Event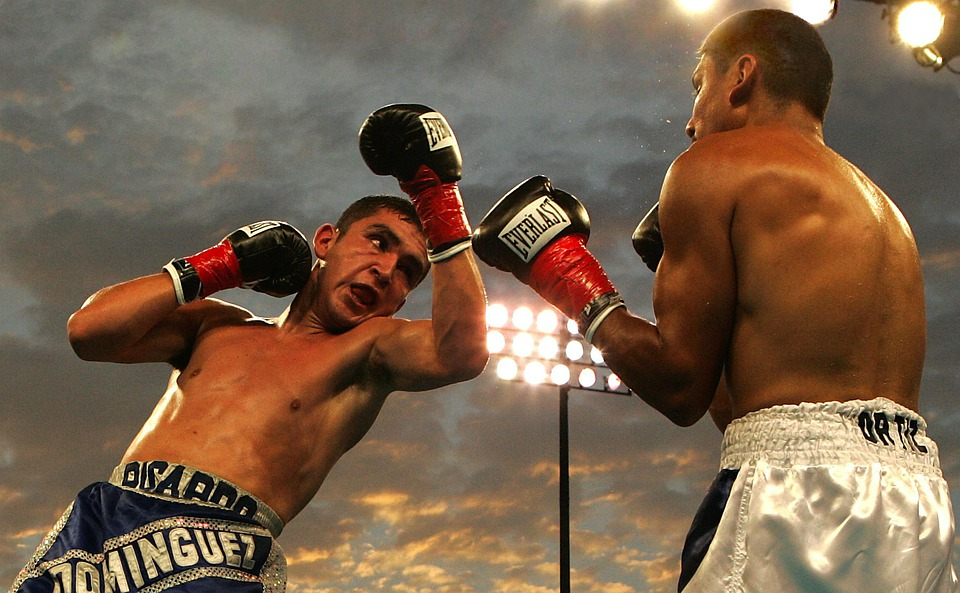 No matter which sport you're betting on, there will always be favorites and underdogs. But have you ever wondered what factors bookmakers consider before deciding what kinds of odds to offer to bettors?
There's one major reason everyone from pundits to fantasy gamers relies on bookies' odds to predict the outcomes of sports events—information. The best betting sites employ countless experts that go through all manner of data bought from various sports leagues to establish accurate sports odds.
Some of the most common sources of information bookmakers use to determine odds include player and team performance statistics, and injury lists. They also factor in pre-match interviews, weather forecasts, the amount of time teams have had to rest, and more—The list is endless!
In simple words, it's almost impossible to get your hands on information to take advantage of sports odds that betting sites haven't already considered. We say almost because there are instances when sports betting sites don't get the odds right. This is why it's vital to do your own research as well.
The Importance of Doing Your Own Research
In the UEFA Champions League group stage game between Napoli and Liverpool on the 8th of September 2022, Liverpool were the pre-game favorites. However, by half-time, Napoli stunned the Reds with four goals and went on to win 4-1.
At first, Liverpool's implosion in a competition they've won more than any other English sidebar one seems like a surprise. Were they favorites according to the various odds systems we've discussed in this article? Yes. But if you've seen Liverpool's performances in the Premier League as of late, you might've seen this result coming.
Liverpool have won just 2 out of 5 league games this year. They've dropped points to Crystal Palace, Manchester United, and Fulham—teams that are weaker than Liverpool on paper. Moreover, their star players haven't performed well despite no significant injury concerns.
Betting websites took these factors into account, but Liverpool's historical success in the UEFA Champions League made them favorites. Bettors who noticed this won big betting on Liverpool to lose to Napoli, while those that backed the reds purely based on UEFA odds lost out.
Take Advantage of Fluctuating Sports Odds When Betting Live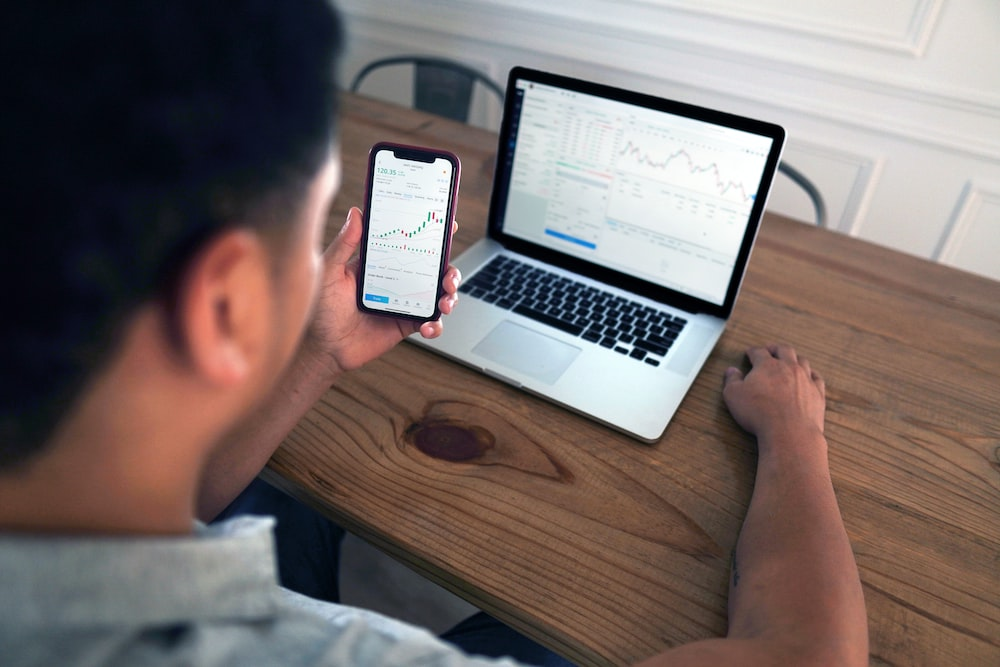 Have you ever noticed sports odds frequently change for an event as it progresses? In soccer games, the odds of a team winning decrease if the team concedes a goal. Similarly, the more points a basketball team concedes to the opposition early in a game, the smaller their odds become.
This might seem like a disadvantage if you've placed a bet on a sports team that looks like it'll lose—but it can also be a massive opportunity. Why? Because teams that fall behind in a game don't always lose. You'd be surprised how many bettors forget this simple fact!
Take the English Premier League game between newcomers AFC Bournemouth and Nottingham Forest on the 3rd of September 2022. At half-time, Forest led Bournemouth by 2 goals to zero, causing Bournemouth's soccer odds of winning to fall dramatically.
However, if you watched the game, you would've noticed how intensely Bournemouth pressed Forest throughout the first half. Therefore, betting on Bournemouth to turn the game around after half-time wouldn't have been a bad call.
Sure enough, Bournemouth sparked a comeback through a brilliant long-range strike by Philip Billing, and their status as underdogs quickly evaporated. Bettors who took advantage of Bournemouth's favorable soccer odds at half-time would've made a killing!
Sports Odds Help Bettors Formulate Solid Betting Strategies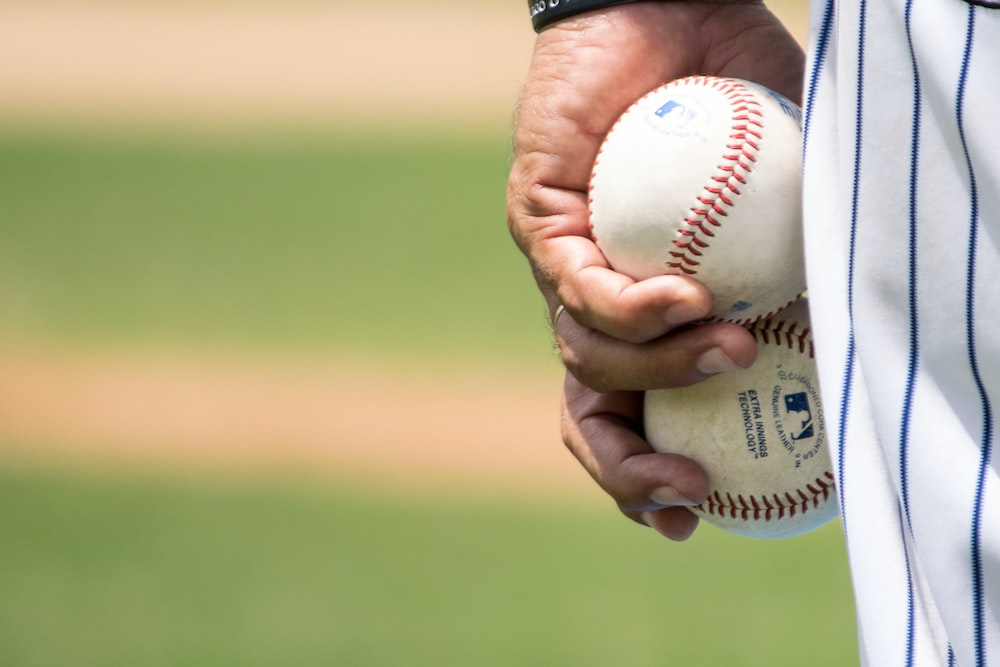 Another reason sports odds are vital to maximizing betting profits pertains to strategy. Pro bettors often develop strategies based on the odds being offered for various sports events. There are two kinds of strategies to note—those focusing on low odds, and those on high odds.
Maximizing Profits Betting on Low Odds
One of the most effective strategies involving low sports odds involves betting on favorites repeatedly over an extended period. While this won't prevent you from losing the occasional bet due to an upset, it'll leave you in a better position overall.
For instance, suppose you want to bet on the favorites to win 10 football matches. You realize all the favorites have odds of 1.50 each according to the decimal system. This means you'll earn 50 cents for every dollar you bet on each of the events.
If you bet a dollar on every game, you'll be down $10. However, you only need to win 7 of your bets to break even (since 7 x $1.50 = $10.50). This leaves you with 3 bets to maximize your profits—and since you're betting on favorites, chances are you'll win!
Maximizing Profits Betting on High Odds
The other way to maximize your profits is to bet sparingly on high-odd outcomes. Let's use horse racing as an example to illustrate this strategy.
Suppose you bet $1 each on 8 horses from 8 events that have odds of 5.00 each to win their races. You check the odds for the other horses and realize the horses you've picked are neither favorites nor underdogs.
In this scenario, you'll be down $8 after placing your bets. However, it'll take just 2 wins for you to start generating a profit!
Both betting strategies above clearly exemplify why it's crucial to go through sports odds if you want to maximize your betting profits. Without considering the odds, it'd be extremely difficult to formulate math-based betting strategies like the ones we've discussed above!
Consider Arbitrage Betting
Imagine making a profit off a bet irrespective of the outcome. It might sound too good to be true, but it's possible using a technique called betting arbitrage!
Betting arbitrage involves placing a bet each on both outcomes of a sports event to make a profit. Let's illustrate this with a boxing example.
Current WBA Heavyweight champion Tyson Fury recently called out Anthony Joshua for a championship fight. Now imagine a scenario where two different betting sites offer 1.20 and 1.30 for Fury to win. The same betting sites also offer 4.00 and 4.70 for AJ to win.
In this situation, if you use an arbitrage calculator, you'll find that betting exactly $107.70 on AJ to win using betting site #2 at 4.70 and betting $392.30 on Fury to win using betting site #1 will result in a $6 profit irrespective of who wins!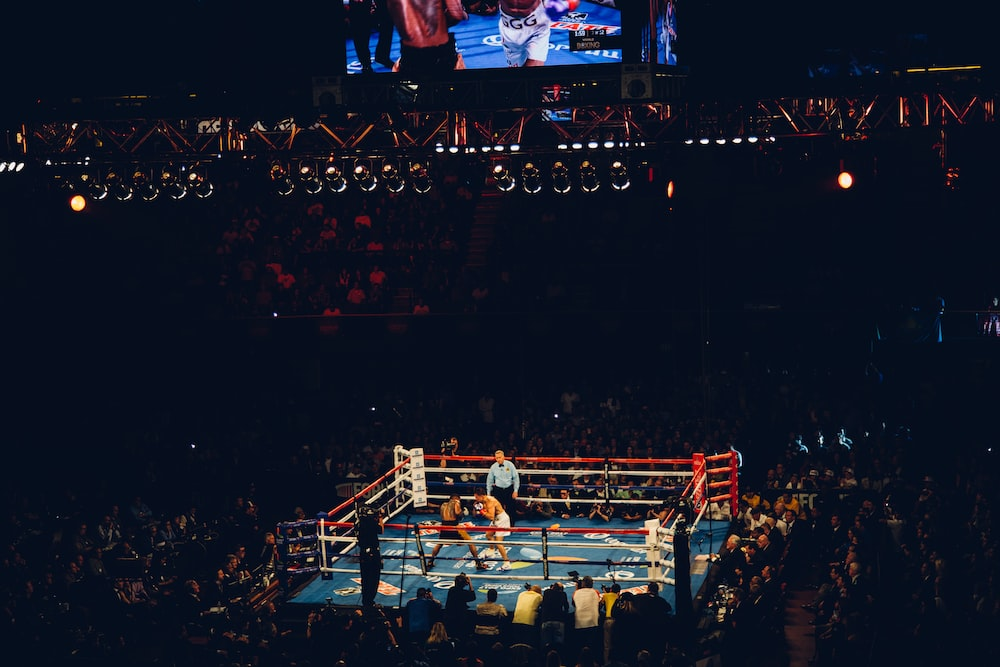 Now that you understand the various sports odds systems and why they're important to maximize your betting profits, why stop there? If you want access to a ton of resources designed to help you reach the upper echelons of sports betting, it's time to check out Betting Sites Ranking!
Our talented team of experts at Betting Sites Ranking has compiled numerous detailed betting site reviews of some of the most popular betting sites around such as William Hill Betting and Dafabet. We also provide a plethora of helpful articles for bettors of all experience levels like the top 3 safest sports betting sites and how to attain success using prop bets on online betting sites.
Additionally, we've listed the top 10 betting sites in countries from all corners of the world based on factors like the quality of their customer support and whether they support crypto bets. If you're new to betting on sports online, we'll help you understand the prerequisites!
Don't wait for your betting bankroll to dissipate before checking out our betting resources. Head to Betting Sites Ranking now and maximize your chances of becoming a successful pro bettor!