With ICC handing over the hosting rights of the T20 World Cup 2022 to Australia, we'll be seeing Sydney, Perth, Melbourne, Hobart, Geelong, Brisbane, and Adelaide hosting T20 World Cup 2022.
Here, we'll be going through some T20 World Cup 2022 professional betting tips and predictions.
Schedule and key dates
The 8th installment of the T20 World Cup will be played in Australia, which begins on 16th October 2022 and ends on 13th November 2022. In these 29 days, the teams will play 45 matches across various cities in Australia. The iconic MCG (Melbourne Cricket Ground) will host the final, where the top two teams will battle it out under the lights.
T20 World Cup is a fast-paced tournament and bettors would love to bet on their favorite online betting sites. Following is a list of some key dates of the tournament to help you plan your betting strategy and not miss out on any important sports bets.
Ensure you bookmark these dates on your calendar: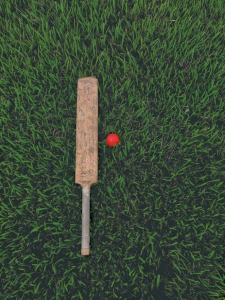 13th November:The final match
10th November:Semi-final 1
9th November:Semi-final 2
28th October:This will be a challenging week for Australia as they compete against England, one of their arch-rivals, at the MCG.
23rd October:India vs. Pakistan is one of the fiercest encounters in cricket. The teams will be up against one another after a long time, and we expect some heavy fireworks between the teams, both in words and in play at the MCG.
22nd October:Fans are in for an exciting match with a recap of the 2021 T20 World Cup finals as Australia goes up against New Zealand in their first match at the Sydney Cricket Ground.
16th October:This is the first match of the tournament where Sri Lanka will take on Namibia at the Kardinia Park, Geelong.
Who will win the T20 World Cup 2022?
Well, predicting the winner several months before the tournament will probably be misguiding for our readers, as that period may witness a plethora of changes in terms of the coach, captain, and the squad. Remember, changes like these may affect the team's probability of winning – therefore, you'll get our detailed take on the potential winner as the tournament draws closer. So, stay tuned!
However, one thing is for sure. The three teams that have the best chances of lifting the cup are England, Australia, and India.
While the Australian team didn't perform well enough in the T20 bilateral series, their performance in the 2021 T20 World Cup shouldn't keep anyone in doubt about their ability to perform on big occasions. The home turf advantage, and most importantly, that spirit, is what makes us consider them a worthy contender.
India has, without a doubt, improved its performance — thanks to Rohit Sharma, their new captain. The team has a decent history of turning games in the death overs (a crucial factor in T20 matches) and has lost just 1 out of the 10 T20 bilateral series they've played.
Losing just 2 out of the last 10 T20 bilateral series, England looks in superb form. They're also ranked pretty high in the ICC T20I team rankings.
So, who is taking the cup home? Well, as we said earlier, our in-depth prediction will be out when the tournament draws closer. However, based on current form, we're betting on Australia to retain the title.
T20 World Cup professional betting tips and predictions
As a punter, you must actively look for professional betting tips and predictions from reliable online betting websites to build your sports betting acumen and place multiple bets that have a greater potential for success.
Following are some professional betting tips that may strengthen your sports betting approach and help you discover opportunities like a true professional.
Be realistic with your bets
If you're placing sports bets on individual outright markets such as the 'top bowler' or the 'top batsman,' bet on players whose teams have a realistic chance of advancing deep into the tournament.
For instance, every bookie fancies Rashid Khan in the top bowler market (and there are plenty of reasons why). However, before putting your money on him, think about whether or not Afghanistan has realistic chances of progressing into the semifinals. If they don't, then bowlers belonging to other teams will get extra matches to play, and therefore, an opportunity to pick up more wickets than Khan.
Track player and team performances
Follow players' performance, stats, head-to-head records, and team news to stay abreast of all the latest developments in cricket. This will help you turn a profit with T20 World Cup sports bets. You'll find all of that and more on top-rated betting apps and live cricket score such as ESPNcricinfo and Cricbuzz. Even some of the world's best cricket betting sites will also have this information.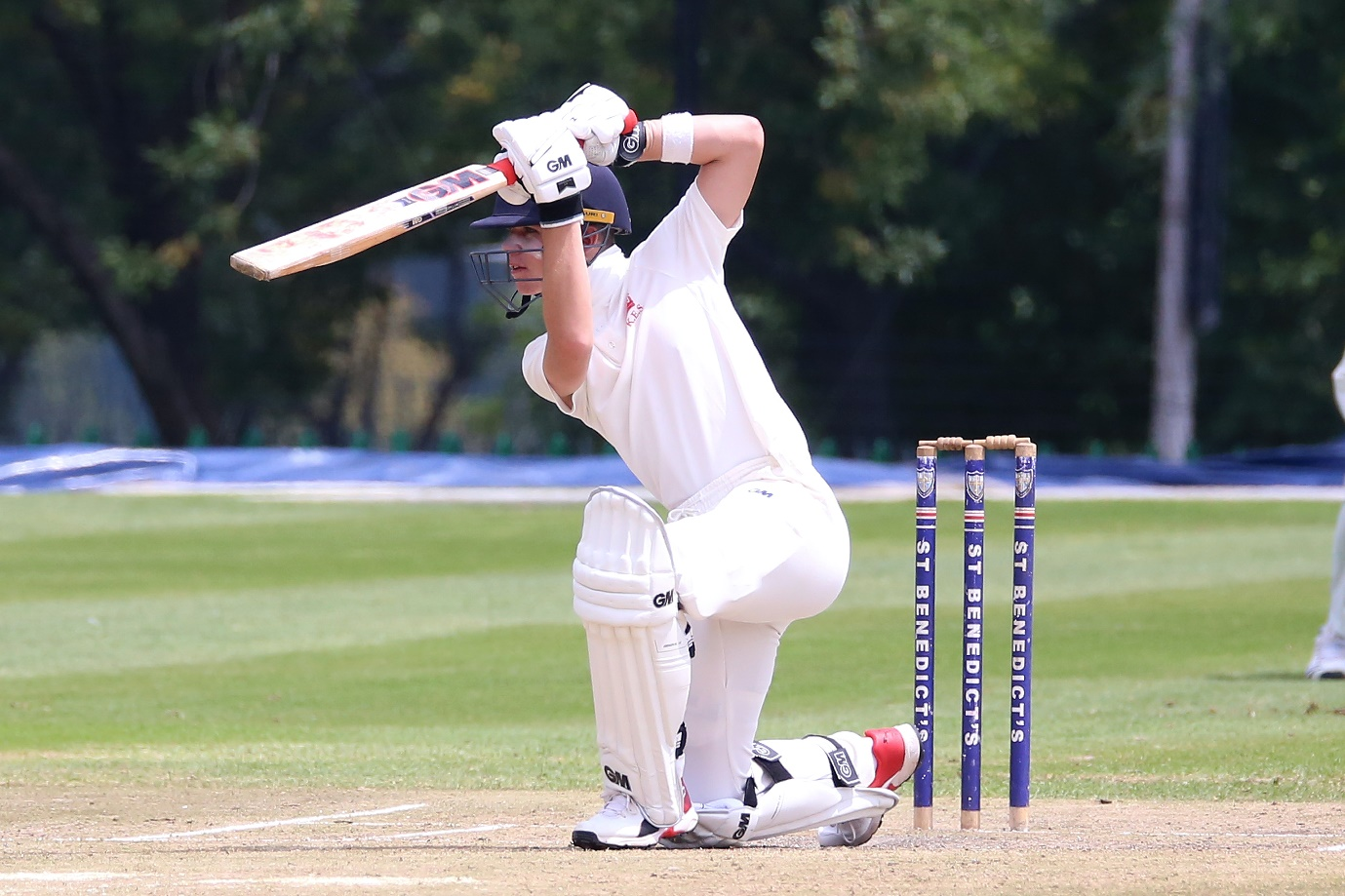 Information like this, as well as ESPN-like portals, offers player-wise and team-wise wicket records, strike rate, top scores, and other crucial data points that may be used to place sports bets in those markets more quickly and confidently.
With the T20 World Cup still several months away, you may start watching live T20 matches now and monitor the performances of the teams.
Research the game
Although you must have this a lot of times, we'll still repeat this and highlight its importance once again. Conduct thorough research before you place your sports bets. Research free sports bets, bonus offers, top bookmakers of the tournament, the best betting sites, fixtures, weather reports, and the pitch condition, to name just a few critical factors.
But why? Well, dedicated research helps you avoid basic mistakes while giving clarity about how you want to shape your sports betting strategy.
To assist you further, we've also compiled the list of best betting sites for cricket that have a reputation for making the best cricket prediction in the world. You may also turn to them for professional cricket analysis and research-backed cricket sports betting tips.
T20 World Cup 2022 teams
In October 2022, 16 teams will enter the tournament with the intent of capturing the World Cup. Based on their previous performances and T20I rankings, 12 teams have already qualified.
The remaining four teams will have to battle it out in the two Global Qualified stages that are scheduled to be conducted before the start of the World Cup.
Every qualifier will see two teams seal their spot as World Cup participants.
Global Qualifier 1 took place in Oman between 18th to 24th January 2022 while Global Qualifier 2 will be held in Zimbabwe between 11th and 17th July 2022.
Here, we list down the 12 teams who have qualified as well as the key player you should look out for to shape your sports betting strategy:
West Indies
West Indies is the only team to win the T20 World Cup two times. While their batting lineup has always been stellar, to say the least, they've been struggling in this format recently. In the last World Cup, their superstar Chris Gayle didn't deliver, and the team currently lacks a hard-hitting opening batsman. However, this isn't a big issue and can be resolved in the months leading up to the tournament. Can West Indies become one of the top contenders in this year's World Cup? Visit Betting Sites Ranking regularly to find out!
Scotland has played four T20 World Cups in total, and they've automatically qualified for this year's World Cup. While the team is still building themselves up, they have a long way to go before they can give a tough time to the bigger teams. However, they have some amazing batsmen like Kyle Coetzer and George Munsey who can get them across the line.
Namibia
Recently, this African nation has gained a lot of cricketing prominence. Their automatic qualification into the top 12 clearly shows how much effort they've done to become a better cricketing team. While the team still has a long way to go before they can secure even a semifinal spot, expecting them to put on a good show this World Cup will be in your best interest. Pick a legal betting site from Betting Sites Ranking and start placing your bets.
Bangladesh
Bangladesh has been consistently improving its game and has won all three T20 series they played in 2021. While these victories have been tarnished owing to their horrendous T20 World Cup campaign, that's just background noise.
Unfortunately, Bangladesh doesn't have consistent power-hitters down the order, which is quite concerning. The team has also become increasingly dependent on Shakib Al Hasan — their best all-rounder. In this World Cup, Bangladesh is again set to compete with top international teams, and this time around, we expect something better from them. If you do too, look for safe betting sites on Betting Sites Ranking and start placing bets once the tournament draws closer.
Sri Lanka
With their old horses, such as Jayawardene, Sangakkara, and Dilshan retiring, the Sri Lankan side has undergone a big overhaul of late. The top concerns of this team are inconsistent batting order and lack of experience.
While Sri Lanka has reached 4 T20 World Cup finals and won one of those, our advice is to not place your sports bets on Sri Lanka as their chances of winning the 2022 T20 World Cup are quite slim.
Afghanistan
While a lot of newer teams have joined cricket, Afghanistan has been the best among them. In fact, they have the potential to become a top cricketing nation in a few years. But the question is, 'can they win the tournament?' Well, currently, it's not possible.
However, we can always expect them to put on a good show — yes, they might even upset a couple of top cricketing nations too. Besides, some team players are brilliant cricketers, like captain Mohammad Nabi and the spinner Rashid Khan.
Australia
Since Australia will be hosting this year's World Cup, they'll already come into the tournament with an air of confidence. Plus, they're the defending champions too. Although Australia's performance in this format has never been consistent, they're known to bring their A-game into the world cups.
While there's no doubt that Australia is a front-runner, do they have enough to lift another World Cup? Stay in touch with Betting Sites Ranking to find out!
While the Proteas don't have a T20 World Cup to their name yet, their squad is one of the youngest currently. Yes, they don't have much experience and may not make it to the finals, but they're no pushovers too and you may expect them to fight a good fight. Bet on this team now!
New Zealand
Having reached the finals of the 2021 T20 World Cup and having won the ICC Test Championship, the Kiwis had a good season last year. This team is in the form of their lives and Kane Williamson, their calm and composed captain, didn't just lead the team well for several years but has done an outstanding job as a batsman too. So, if you're looking to bet on New Zealand, choose the best cricket betting app from Betting Sites Ranking and start placing your bets!
Pakistan
Pakistan is one of the best teams in cricket and two of their batsmen are ranked at the top of the ICC T20 batting rankings: Muhammad Rizwan and Babar Azam. The team also has a lethal pace bowling combination that has been in form of late. If Pakistan is your favorite team and you're looking for betting sites for cricket in Pakistan, visit Betting Sites Ranking now!
England
This is a top-ranked T20 side full of superstars, including Jofra Archer, Dawid Malan, Jonny Bairstow, Jos Buttler, and of course, Eoin Morgan. With a top-notch batting and bowling lineup, England will be a tough team to beat. Follow Betting Sites Ranking to find out what happens when they unleash on green pitches.
India
With Rohit Sharma taking over the captaincy from Virat Kohli, the Men in Blue look like a rejuvenated side. This Indian team possesses the capabilities and aggression to pluck wickets and score quick runs. Find the best betting sites in India for cricket through Betting Sites Ranking and start placing your bets now!
Betting Sites Ranking compares, ranks, and reviews some of the best Cameroon betting sites
Betting Sites Ranking compares and reviews the best online betting sites. Browse through our listings and select a bookmaker that suits you best – we're your ultimate source of the world's best betting sites.
We also provide information on Blackjack basic strategies and NBA expert picks!