Formula 1's Miami Grand Prix, which took place in May 2022, averaged 2.6 million viewers. This was a record-breaking number of people who tuned in for the American track. Now, the upcoming F1 race is the Brazilian Grand Prix. Sports fans and bettors worldwide will be looking for the top odds for the most famous motorsport in the world.
Over the years, there have been many exciting F1 races, and historically, the Brazilian Grand Prix always concludes the F1 calendar year. However, the Abu Dhabi Grand Prix will be the final race this year. The Brazilian Grand Prix will take place on 13th November 2022 at the Interlagos Circuit, also known as Autódromo José Carlos Pace. This F1 circuit is situated in Sao Paulo.
With so many new tracks now, bettors can find endless betting opportunities. Using the top online gambling sportsbooks, fans nationwide can engage in F1 betting. The best online betting sites will offer excellent betting odds and markets for each F1 race, including the Brazilian Grand Prix.
Our team at Betting Sites Ranking has compiled this guide for you. We'll discuss the best Formula 1 betting sites, including their pros and cons. You can also benefit from the F1 betting tips and strategies in this guide. If you want to find trusted, reliable, and legal betting sites for F1, keep reading.
History of Formula One Brazilian Grand Prix
Until now, 32 Brazilian drivers have participated in the F1 races. There have been greats like Ayrton Senna and Nelson Piquet who have been a part of Brazil's history in this international racing competition. However, the country's track, Interlagos, has had an interesting ride, and it hasn't always been smooth.
The first Brazilian race was held in the 1930s. The Autodromo de Interlagos circuit, situated in Sao Paulo, was finished during the 1940s. Soon, it was opened for race meetings and numerous events within that decade.
Eventually, the Brazilians developed a passion for road racing which turned into circuit racing. The first Brazilian Grand Prix race was organized on 20th March 1972. Eleven drivers were a part of this race. Emerson Fittipaldi started in the pole position in his Lotus 72D. Even though he was the fastest driver, he finished in the 33rd lap.
Carlos Reutemann, the enigmatic genius, took the pole position and debuted in a Brabham BT34. He was the first winner of the Brazilian Grand Prix and entered the history books. After this, three consecutive Brazilian Grand Prix races had Sao Paulo-born winners. Emerson Fittipaldi won the 1973 race after beating Denny Hulme and Jackie Stewart.
Fittipaldi won his third race in 1974. His previous races were for Lotus, but he was driving for McLaren this time. His run was over in 1975, but Jose Carlos Pace, another driver from Sao Paulo, carried on this legacy and raced for Brabham.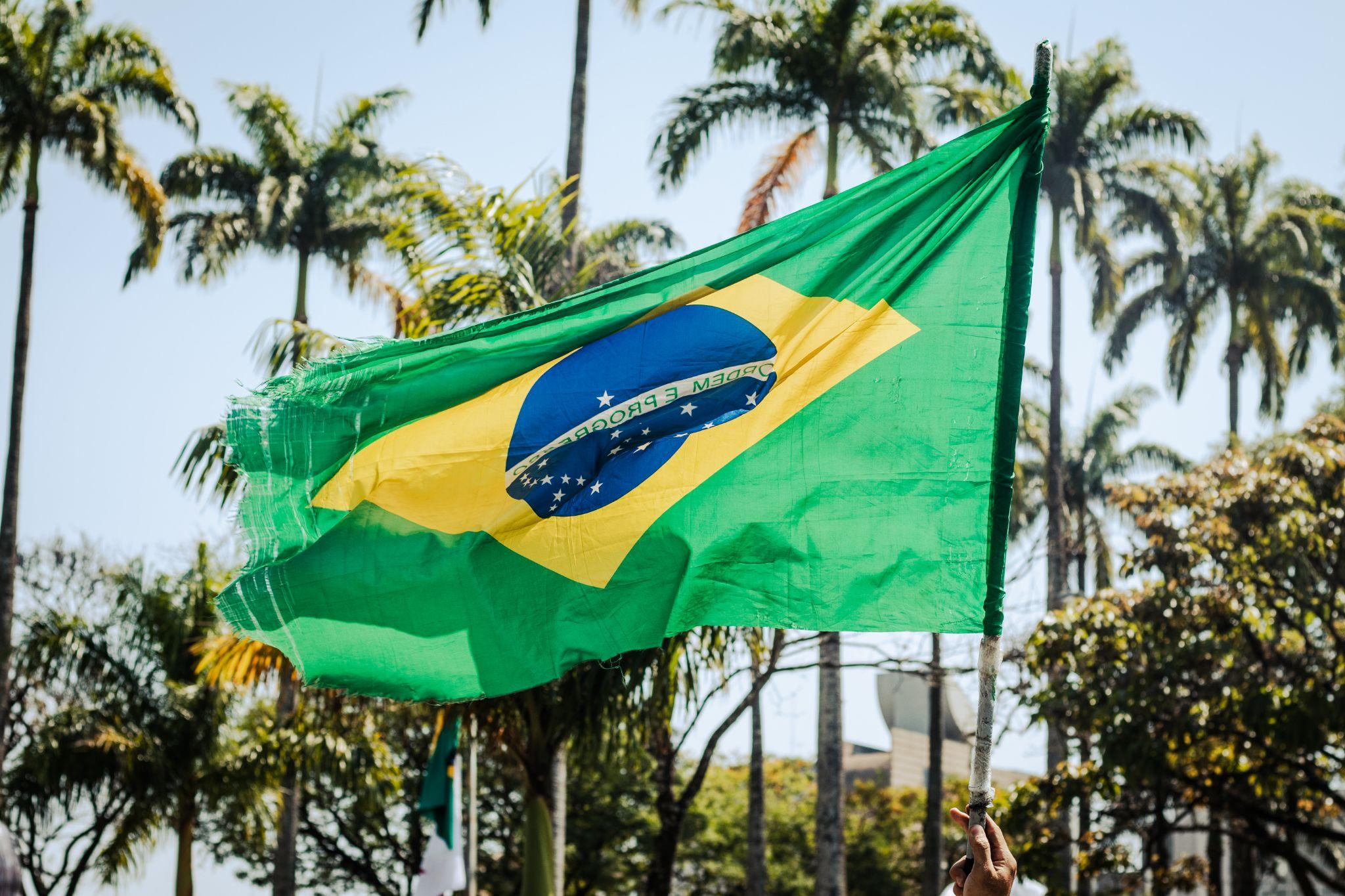 Past Winners and Fastest Circuits
Alain Prost is the record holder for the most wins in the Brazilian Grand Prix. He's leading the way with six wins that he managed from 1982 to 1990. Prost is followed by Carlos Reutemann and Michael Schumacher, who have four wins each.
Currently, Lewis Hamilton and Sebastian Vettel are the driving winners, with three wins each. During the 2018 Brazilian Grand Prix, Valterri Bottas managed the fastest lap ever at the Interlagos as he took 1:10.540 to finish the race.
Previous Ten Brazilian GP Winners
2021: Lewis Hamilton for Mercedes
2020: No Race
2019: Max Verstappen for Red Bull Racing-Honda
2018: Lewis Hamilton for Mercedes
2017: Sebastian Vettel for Ferrari
2016: Lewis Hamilton for Mercedes
2015: Nico Rosberg for Mercedes
2014: Nico Rosberg for Mercedes
2013: Sebastian Vettel for Red Bull-Renault
2012: Jenson Button for McLaren-Mercedes
Ten Fastest Laps at Interlagos Circuit
2021: Sergio Pérez—1:11.010 (Lap 71)
2020: No Race
2019: Valtteri Bottas—1:10.698 (Lap 43)
2018: Valtteri Bottas—1:10.540 (Lap 65)
2017: Max Verstappen—1:11.044 (Lap 64)
2016: Max Verstappen—1:25.305 (Lap 67)
2015: Lewis Hamilton—1:14.832 (Lap 51)
2014: Lewis Hamilton—1:13.555 (Lap 62)
2013: Mark Webber—1:15.436 (Lap 51)
2012: Lewis Hamilton—1:18.069 (Lap 38)
Finding the Best F1 Betting Sites
Here is what you should look for in a Formula 1 online betting site.
Secure and Safe
Your main goal in online betting should be to find a trusted betting site. This way, you can rest assured that your money is safe and no one is attempting to steal it. What's the point of betting on F1 and finding good odds or promotions if you're not going to end up winning?
Ensure the F1 betting site or app you choose has a legit license for online gambling, a strong reputation amongst their customers, and modern safety or security measures to protect your money, privacy, and personal information.
F1 Betting Odds and Markets
The best F1 betting sites will offer you the highest value for your bets. You can easily find great Formula 1 odds for online betting using a good online sportsbook. The betting sites we have listed in this guide deliver exactly that. You can also get started with Brazilian Grand Prix betting with their excellent prices and different betting markets.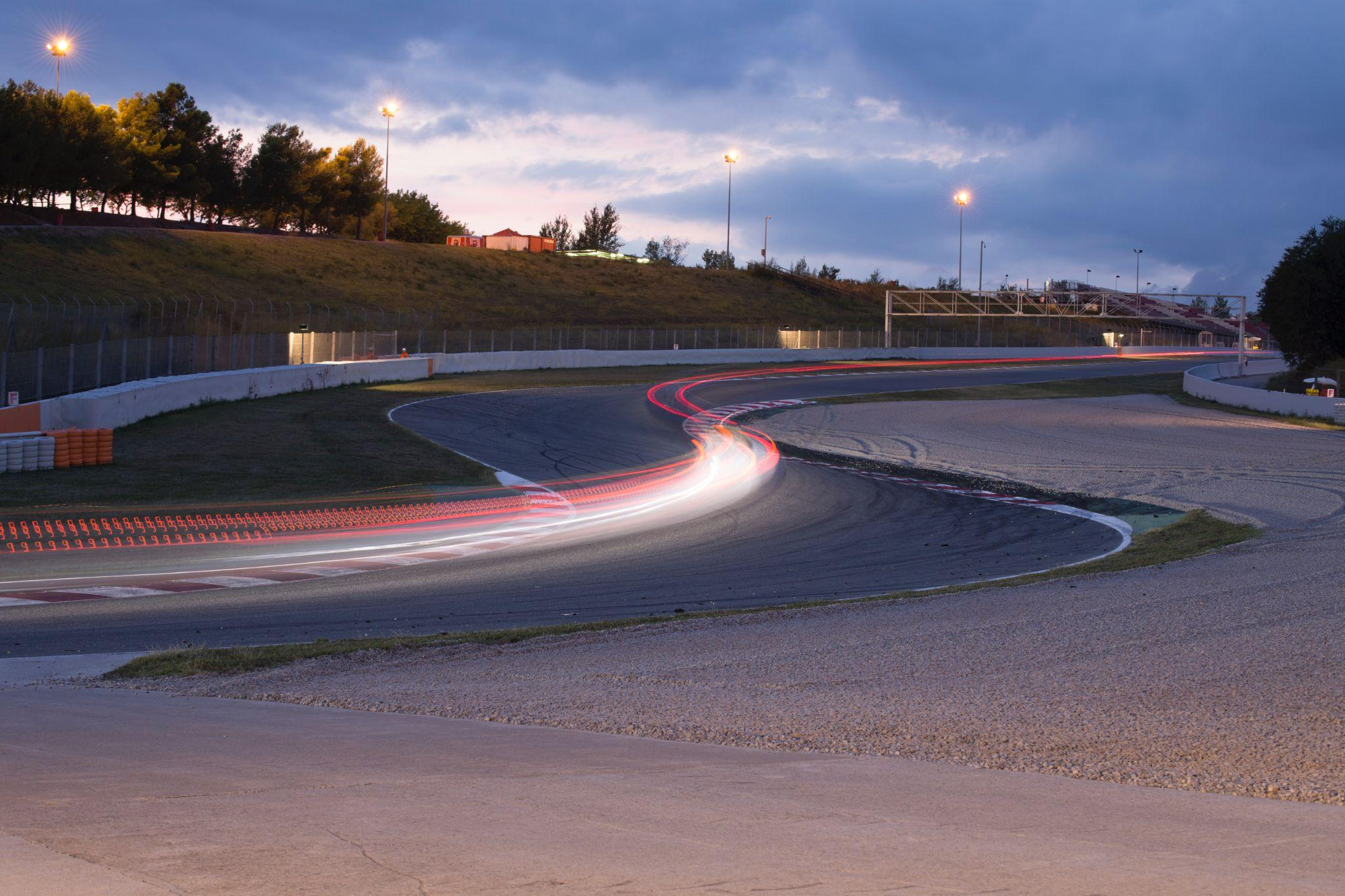 Promotions and Bonuses
If you want to improve your F1 betting returns, make the most of the promotions and bonuses. The top-rated motor racing sites will offer you great bonuses and promotions to earn extra money on top of your winnings.
You can make the most out of these offers and boost your earnings. Trusted sports betting sites will have fair terms and conditions for all promotions and bonuses. Here are some bonuses/promotions you should look out for.
Welcome bonus
Reload bonus
Free bets
Enhanced odds
Exclusive F1 betting promotions.
Other Features
A good range of payment and withdrawal options, including cryptocurrency.
Fast payouts after winning a bet.
Functional betting apps offer a slick experience on all mobile devices.
Helpful customer support team assisting the bettors.
Top F1 Betting Sites
20Bet
If you're looking for the best betting site for F1, 20Bet is our number one pick. They offer a welcome bonus (like the other sites we have mentioned) and have fast payouts. You can find hundreds of betting markets for a variety of sports. It's been rated 4 out of 5 stars on many review platforms.
20Bet has features like early cashouts, live streaming, boosted odds, and props builders. However, if you're using a crypto deposit, you won't be eligible for any bonus. This betting site is not available in the US. Their deposit and payout methods include Visa, Mastercard, Bitcoin, and E-Wallets.
Bet365
Bet365 also offers a welcome bonus and has been rated 4.5 out of 5 stars. It's one of the industry's most trusted and reliable betting sites. You will get your payout winnings promptly. There is 24/7 live chat support. While this site is restricted in many countries and has fewer promotions than others, you can find various sports betting markets. Sign up today!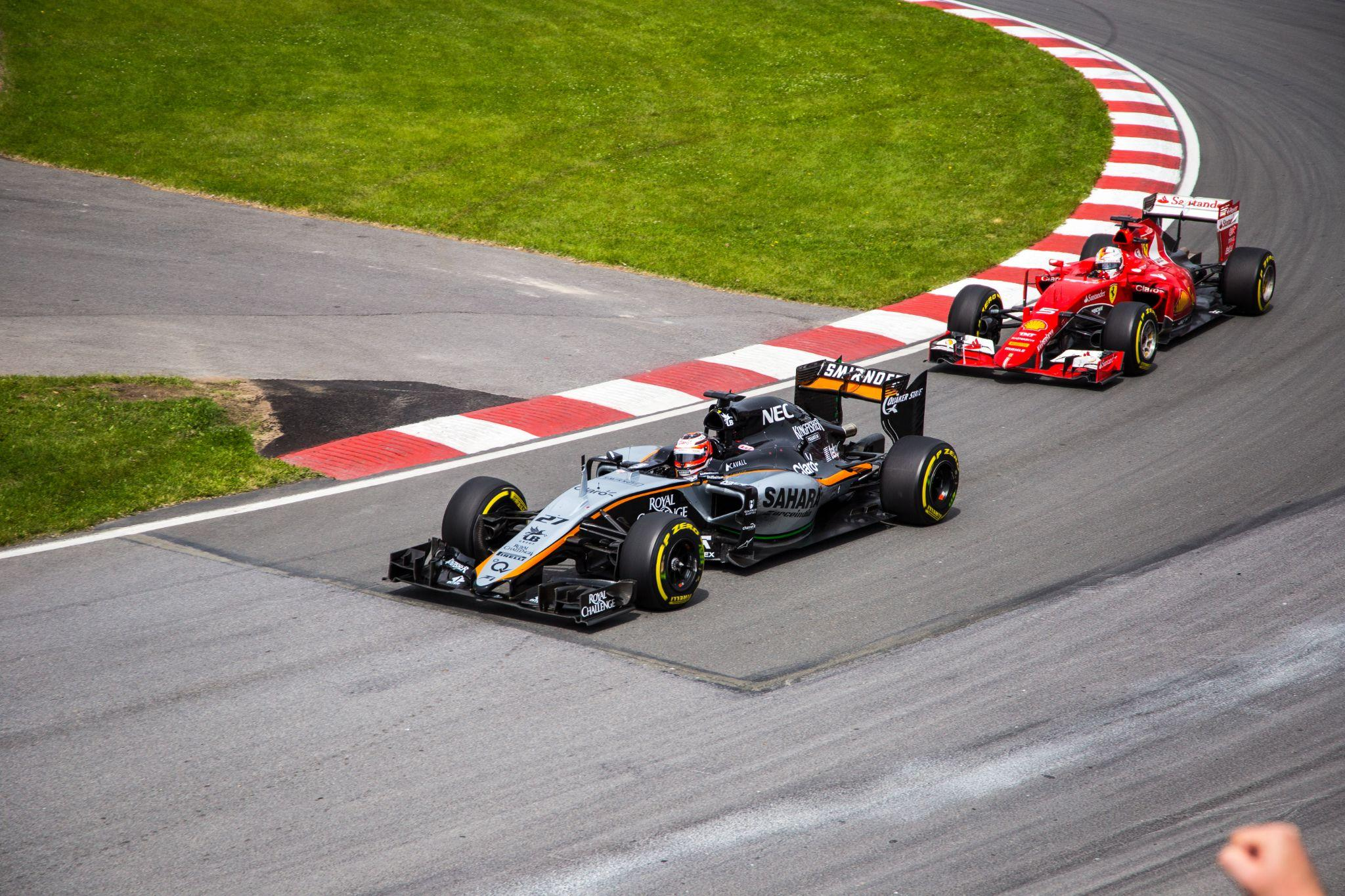 22Bet Sports
22Bet is also another great choice for betting on the Brazilian Grand Prix. It has been rated 4 out of 5 stars. You can visit the site and find many esports betting odds, lines, and markets. While the site doesn't offer phone support, it does have dedicated iOS and Android betting apps. You can also earn rebates and bonuses if you lose a bet.
Betway
Betway has been rated 4.4 out of 5 stars on review platforms. It offers early cashouts, odds boosts, many esports betting options, and an online betting app. It has a high deposit limit and fewer bonuses or promotions for existing customers. However, you can use Mastercard, credit cards, e-wallets, and Neosurf for payment and withdrawal.
888 Sport
888 also offers a %100 welcome bonus of a maximum of $250. This betting site has been rated 4.2 out of 5 stars on different platforms. It's a highly trusted and legal betting site. You can find live betting options for major sporting events and competitions. Existing customers can benefit from the betting promos.
888 does have hidden fees on some of the payout methods. If you win, they might restrict the betting limit for you. Their payment and withdrawal methods include Visa, Paypal, Paysafe, Apple Pay, and wire transfer.
F1 Betting Markets for Online Betting
Before we get into F1 betting tips and strategies, let's take a look at the different markets available. Your top three options are F1 races odds, futures odds, and in-play/live gambling. Finding good wagers is easy for these markets, and they have distinct characteristics. Here is how these markets work.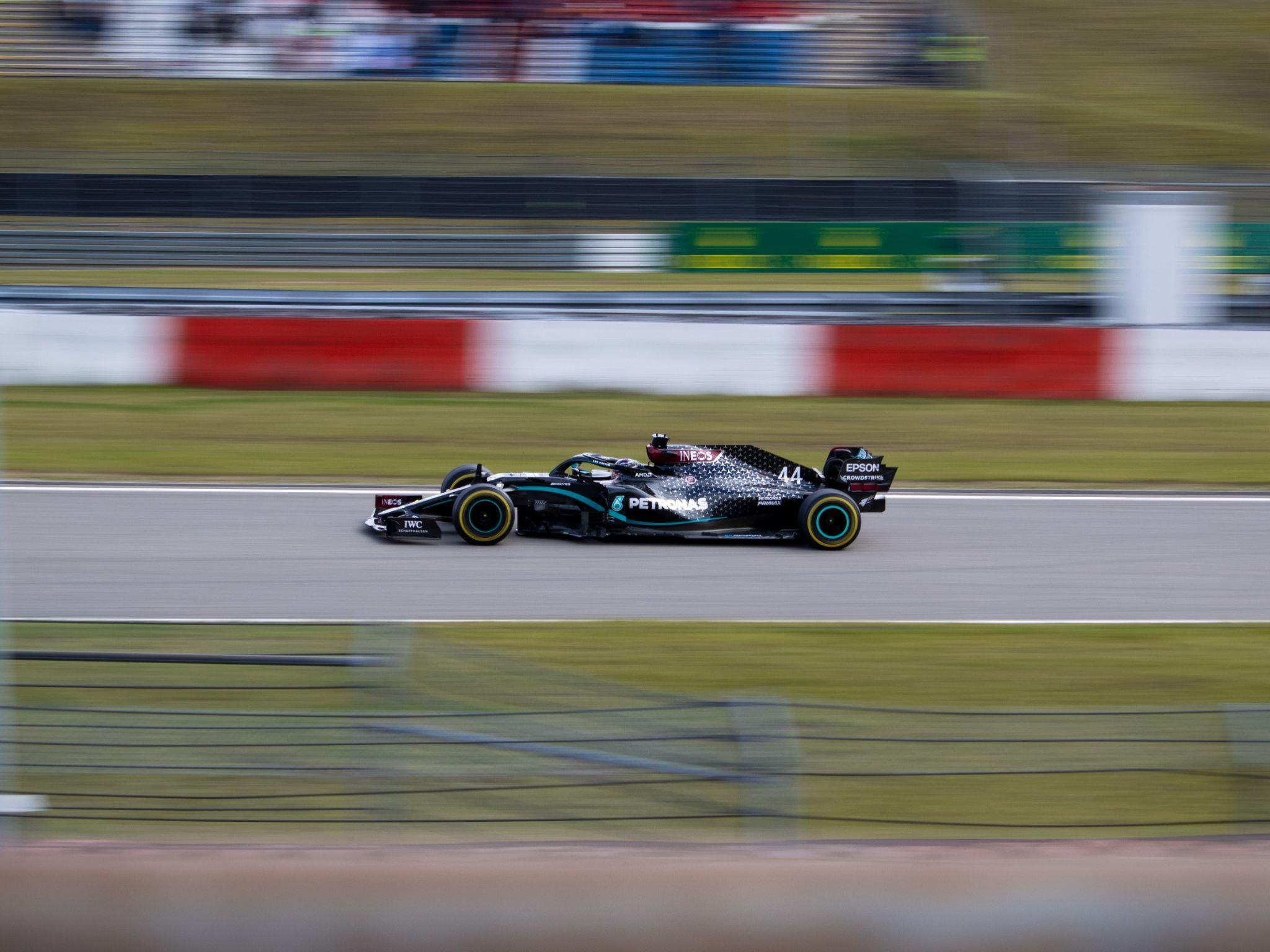 F1 Races Markets
You can bet on individual F1 Races. Different markets are available for these races, and you can find incredibly lucrative bets. It's a preferred way for Formula One betting because it's quick, simple, and easy. You will know the result of your bet once the race ends.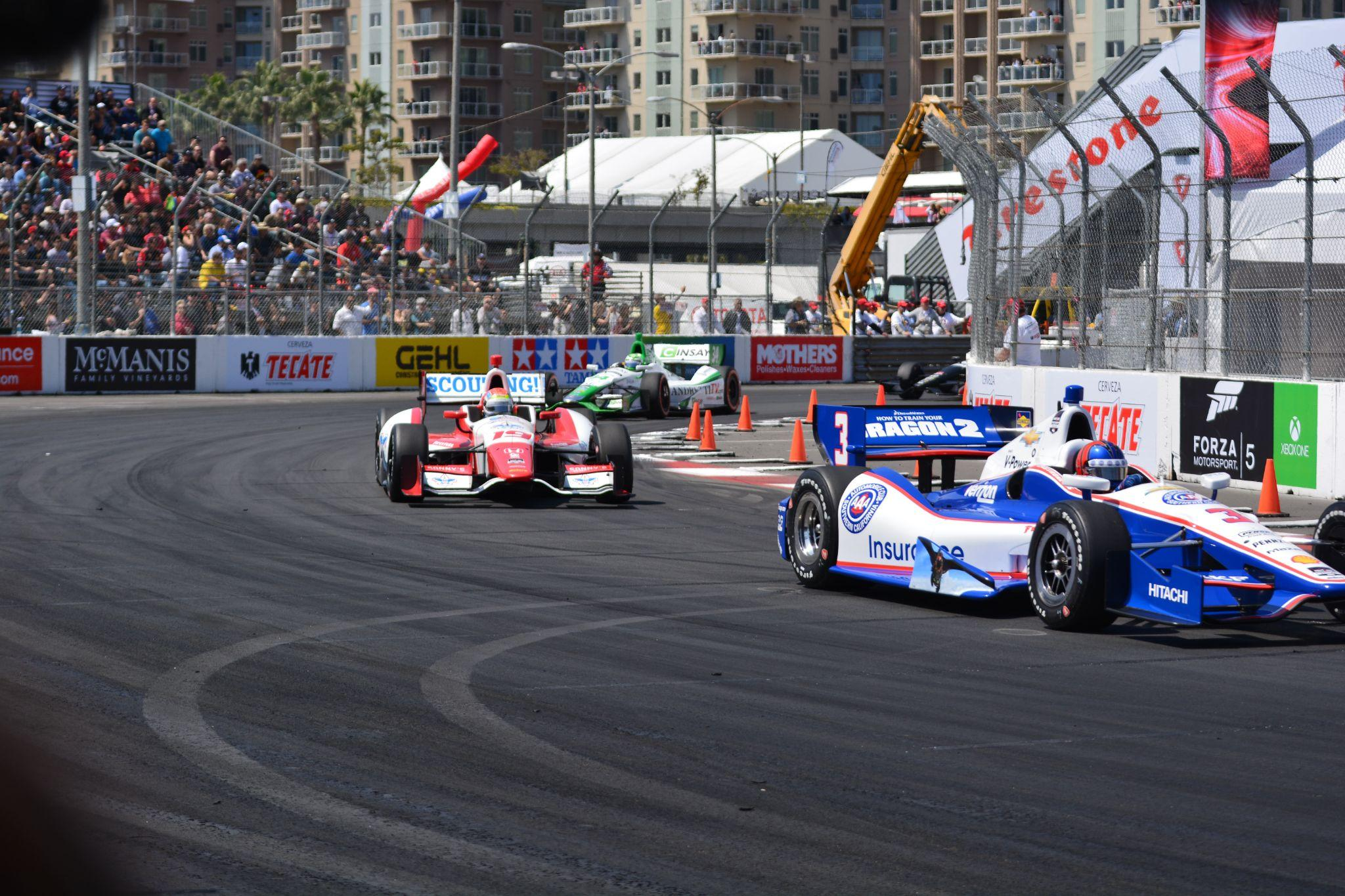 Formula 1 Futures
If you want to be a part of long-term betting, you can try Formula One futures. The results of most of the futures bets will be available when the Brazilian Grand Prix ends. You can choose a driver or team for the championship awards and find the best futures odds.
The only catch for this type of betting market is that you would have to wait longer than you would otherwise. If you place your bets before the Brazilian GP campaign starts, you would have to wait till the end of the season.
However, on the flip side, there are incredibly attractive odds available for futures betting markets. You can find great value for the F1 bets you place. Most fans love betting on the next F1 champion.
Formula One Live Betting
The third type of F1 betting is live betting. It's the most exciting one because  Formula 1 races are incredibly thrilling. You can maximize the thrill when you start betting live on a Formula 1 race. For live betting, you must be watching the race, listening to the commentary, and quickly evaluating everything based on live stats.
When you're betting live, it's important to keep up with the live updates. You can choose a betting site that allows you to watch the Brazilian Grand Prix race as it's taking place, understand the drivers involved, and listen to expert suggestions.
You can recognize the trends and each driver's strategies as the race unfolds. Top gambling websites will offer the best in-play odds when the Brazilian Grand Prix races are happening, and you can find great opportunities to earn cash.
Bet365 is the best live casino for online gambling and sports betting.
Brazilian Grand Prix Betting Basics
Formula One betting strategies and tips will help you make the right decisions and win huge profits. But before getting into those, we'll discuss the gambling basics you should be aware of.
Look For Value
When betting on any sport or F1 GP, ensure you're looking for value. For sports gambling and F1 betting, you're using real money. When you want to place the wagers, find valuable bets and don't make reckless decisions.
Avoid Common Mistakes
You might make some extremely common betting mistakes if you're a beginner. Some beginners start betting too often, stake too much and too high, and simply guess the result instead of doing proper analysis and research. If you don't avoid these mistakes, you will give too much money to the sportsbooks.
Check out our guide on Common Betting Mistakes.
Practice Bankroll Management
Betting online means making smart decisions. If you're going to bet on the Brazilian Grand Prix, make sure you're practicing bankroll management. Have a reasonable budget and know how to handle the cash you have. Even the top sports bettors go through bad betting streaks; if your bankroll is intact, you'll be prepared for the losses.
Manage Your Emotions
You can easily feel frustrated and become emotional when you're attached to a particular driver when betting online on F1. You can't let your emotions take over you and control your betting decisions. When you want to bet on any sport, manage your emotions, remove any bias, and accept the results, even if it's a loss.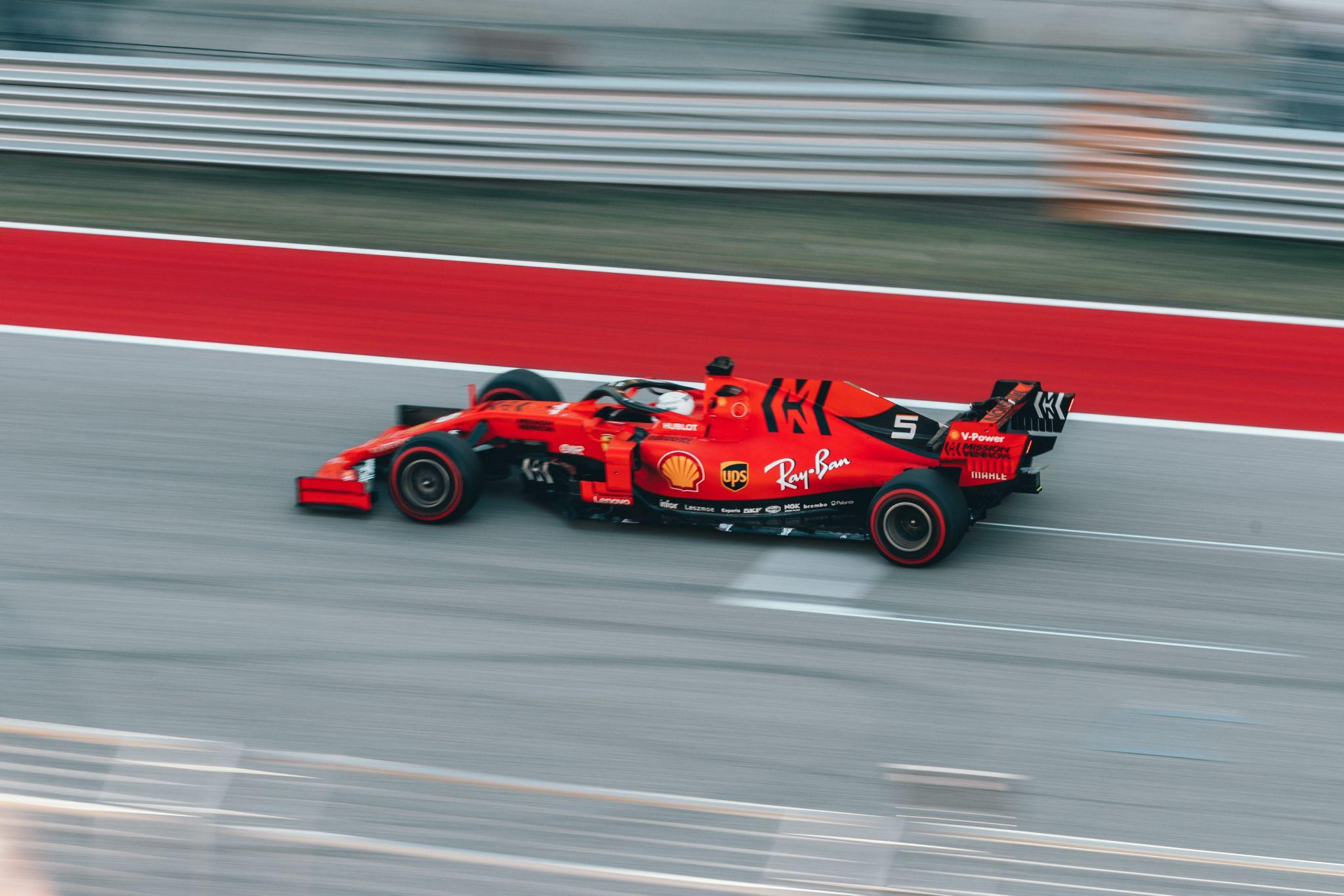 How to Bet On the Brazilian Grand Prix Races
Now that we've covered the fundamentals of F1 betting, it's time to become more logical. If you want to bet on the upcoming Brazilian Grand Prix, you need to make the most of your opportunities. Having the right F1 betting strategy will help you make money consistently. Build up your strategy using the following tips and tricks.
Follow the F1 Trends
Formula 1 has different races throughout the year. The Brazilian Grand Prix will be the second last place this year. While it may be a separate race from others, none of the GPs are isolated events.
You can always study and analyze the teams and the development of cars. Everything that is involved in the Grand Prix races is fluid. When you're following the latest trends and staying updated with F1, you can better understand everything.
Make sure you're digging deep, staying ahead of the curve, and on top of your game for the upcoming Brazilian Grand Prix races. Doing this lets, you recognize the best F1 betting odds with great value.
Here are some things you should look out for during any F1 race:
Fastest Cars: You can always figure out the teams with the fastest cars out of the rest, and then you can begin your analysis from there.
Technical Errors: If you follow the F1 news, trends, and updates, you can learn about the team that has technical errors. A team struggling to find balance in a car will have early retirements and many other errors.
Drivers' Form: Just like you would bet on a footballer who's in great form, it's essential you choose the driver in the best form. When betting on Formula 1, you need to be confident about your selection. Momentum is crucial here.
Direction: Learn about each team's direction. Notice the leading cars and when they lose their advantage. Keep an eye on the gaps getting wider.
Speed versus Consistency
If you're a dedicated F1 fan, you'll realize that two factors are involved. When we talk about a car's strength, we're essentially talking about its speed and consistency. Some teams do exceptionally well during the qualifiers because they achieve that temp in one single lap.
Other teams perform well on the actual race day because they can deliver that consistent pace required for long stints. They can do so by preserving their tires and fuel. If you want to bet on F1 races, you need to consider the type of wager you're going for.
If you want to bet on a fast car, you can do this during the qualifiers or choose the fastest lap prop bet. However, if you see a consistent driver and car, you can choose them for the Race Winner bet.
Always remember—while speed wins the pole positions, consistency will win the F1 race.
Observe the Warmups and Qualifiers
Most bettors prefer tuning in on the Grand Prix race day. However, this is a mistake. If you want to bet on F1 online and make money, you need the best chances. You should consider watching the warmups and the qualifiers.
There are three practice sessions before the Formula One race. They are not for hitting the fastest lap times but for preparing the car for the qualifiers and the actual race. You'll be able to study how each team is performing. If a car or driver is struggling all weekend, they won't be winning the actual race.
Check Weather Reports
This is an obvious one. You have to study the weather reports for most sports. When you want to bet on the Grand Prix races, your first step should be checking the weather. Many wild races have taken place in extremely rainy conditions.
Temperatures also drop, which is crucial for tires' performance. When it's dry, the teams have different setups. Check the weather forecast before you place F1 bets. It takes only a minute, and you shouldn't ignore it.
Betting on The Brazilian Grand Prix
You can find the best online betting sites and sports betting apps on Betting Sites Ranking. We're a leading online betting portal, and our experts help us compile sports betting guides for your ease. We also offer betting sites comparisons and the latest news related to online sports betting.
You can find the best online betting sites and read their brief reviews on our online betting platform. At Betting Sites Ranking, we bring you the top betting sites in the US and other countries with legal sports betting. Many F1 betting sites don't even require verification. Check out the top 10 betting sites in the world.
Contact us today.