UEFA Champions League is the most prestigious and elite club football competition. It's loved by football fans worldwide, making it a highly wagered sporting event every year.
The 2021-22 UEFA Champions League final was held in Stade de France in Paris. The thrilling final between Real Madrid and Liverpool garnered 2.76 million viewers in the U.S. Real Madrid won the final, making it their record 14th trophy in the competition's history.
If you're all about exciting wagers, UEFA bets are some of the best bets you'll find on any football betting site. The competition has different rounds, and each round brings several betting opportunities. You can take advantage of bets available throughout the season.
This guide will cover the competition's history, the teams qualified, and how the competition works. You'll also learn about the different bets available and the best betting sites on Betting Sites Ranking. Keep reading to learn about betting on this historic club football tournament.
History of the UEFA Champions League
The UEFA Champions League is one of the greatest football competitions held between Europe's top football clubs. It takes place every year and is organized by the Union of European Football Associations (UEFA).
The tournament started in 1955, and it was known as the European cup. However, the last edition of the European Cup was played during the 1991-92 season. Later in 1992, the competition was rebranded. It's now widely known as the UEFA Champions League, abbreviated to "UCL".
The first ever European Cup took place in 1955 during the 55-56 season. Sixteen teams were a part of the competition, and Real Madrid beat Stade de Reims by 4-3 in the final. The Spanish Giants continued their winning streak as they won the next four European Cups until Benfica beat them in 1961.
For thirty years, the European Cup format remained largely unchanged. AC Milan, Ajax, Aston Villa, Bayern Munich, Barcelona, Celtic, Feyenoord, Hamburg, Inter Milan, Juventus, Liverpool, Manchester United, Nottingham Forest, Porto, PSV Eindhoven, Red Star Belgrade, and Steaua Bucharest were able to bag the trophy.
Then came 1992—when the new and current version of the European Cup was established. The UEFA Champions League is the current format, and it is widely considered the most prestigious and modern club football tournament. The group stage was introduced to the competition during the 1992-93 season.
Marseille won the competition that season, making them the first French club to win the UEFA Champions League. After the 1996-97 season, the tournament was opened to the top finishing "big teams" from different European leagues.
Manchester United won in 1999, which was the first time a team won the Champions League without being the national league champions. Another group stage was added to the competition in 2000. However, this was removed in 2003-04.
Since then, the runners-up and group winners have progressed to the knockout stages. The competition has remained the same. Real Madrid and F.C. Barcelona have been the most successful teams during the modern Champions League era.
Past Winners
Here are the winners of the last fifteen UEFA Champions League seasons. Twenty-two different clubs have won this competition. Currently, Real Madrid is the record-holder with 14 victories in the competition, including the first-ever European Cup, which was held in 1956. The Spanish team's most recent win was during the 2021-2022 season.
2021-22: Real Madrid
2020-21: Chelsea
2019-20: Bayern Munich
2018-19: Liverpool
2017-18: Real Madrid
2016-17: Real Madrid
2015-16: Real Madrid
2014-15: Barcelona
2013-14: Real Madrid
2012-13: Bayern Munich
2011-12: Chelsea
2010-11: Barcelona
2009-10: Internazionale
2008-09: Barcelona
2007-08: Manchester United
The Top Teams
#5: F.C. Barcelona
After a disappointing exit from the 2021-2022 Champions League season, F.C. Barcelona now returns with new-found hope. The football club has signed one of the best strikers in the world right now, Robert Lewandowski, along with top talents like Raphinha and Jules Kounde.
The Catalan giants are ready to take on the challenges the new season brings. They have fully reconstructed their squad after spending over $150 million. After having a busy yet successful transfer window, they will challenge for the UCL trophy once again.
Xavi's side started their Champions League campaign against Viktoria Plzen with a 5-1 win but fell short against Bayern Munich, once again, after failing to score two more goals. They lost some key players, but their form has improved significantly this season.
There is still work to be done, but Xavi's team has shown promising signs. With the passion of their future stars and the talent of the experienced veterans, Barcelona's team will be giving their all for this Champions League season.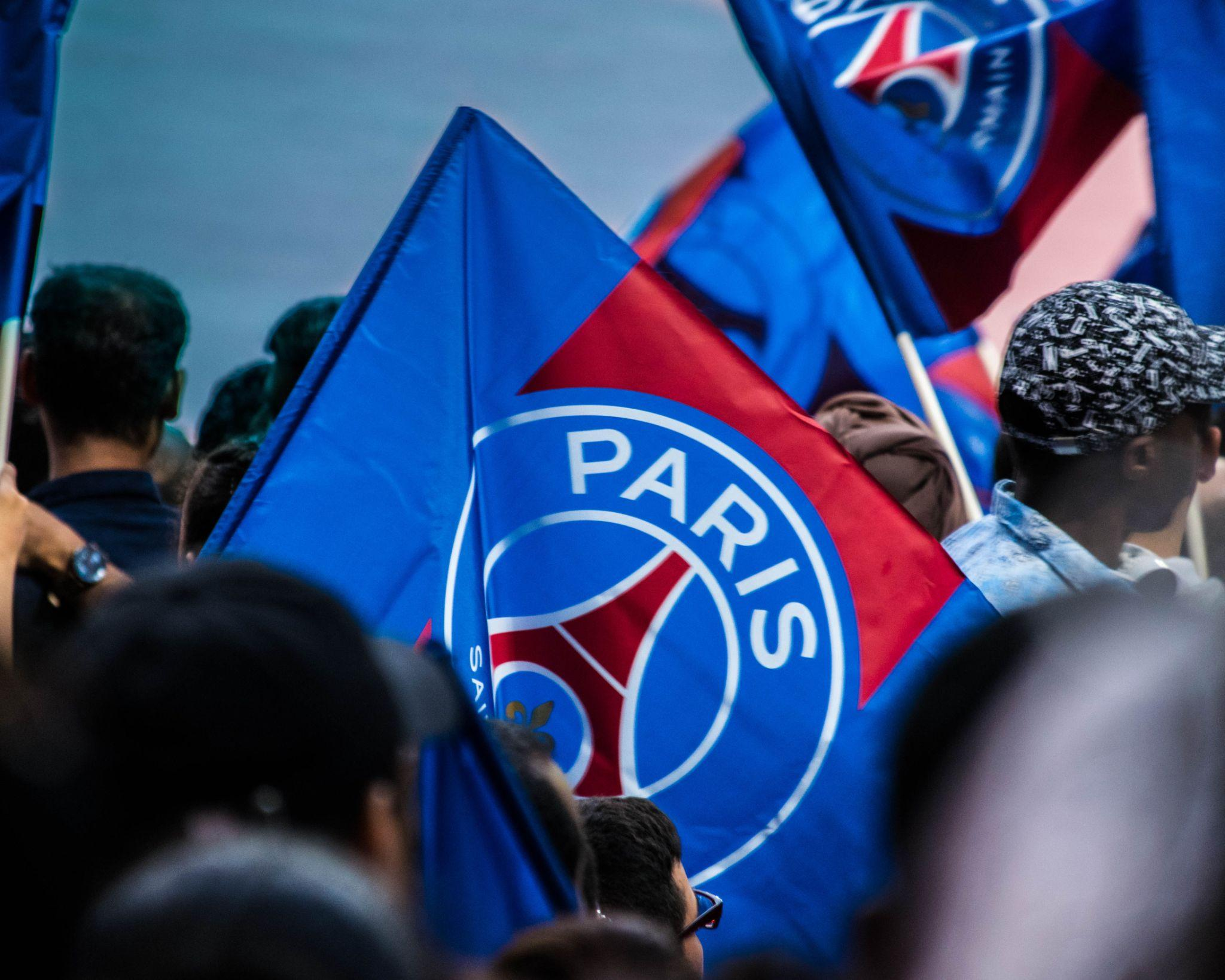 #4: Paris Saint-German
Paris Saint-German and terrible fate have been going hand-in-hand in the previous Champions League seasons. The French club has one of the best squads in the world. After signing Sergio Ramos and Lionel Messi, they were all set for the big stage. However, their plans were derailed after Real Madrid beat them in a 3-2 win (on aggregate).
Nevertheless, PSG is now shining as their star player, Neymar Jr. has been scoring many more goals recently, and Lionel Messi is shining bright in those Parisian colors. They've had a great start to the season, and Christophe Galtier's arrival has brought fresh tactics to the table.
While we're still unsure about how PSG's journey will turn out to be, the team has shown major improvement under Galtier as compared to their previous Mauricio Pochettino. If Sergio Ramos avoids injuries, he can become the locker room leader and give quality leadership advice to the team.
Bet on PSG using Stake and 1xbit.
#3: Bayern Munich
F.C. Bayern is amongst the top three favorites to win the Champions League this season. The German Club lost their main man, Robert Lewandowski, but Julian Nagelsmann's team isn't going to back down. The club has signed Sadio Mane, who manages to find the back of the net easily.
They are set to emerge as their group's leaders. After singing midfield and defensive reinforcements like Ryan Gravenberch and Matthijs de Ligt, they have achieved excellent form. The team hasn't conceded many goals, but when Sadio Mane doesn't score, they should be worried.
However, with appropriate and necessary adjustments, they can easily reach the final rounds in this tournament and perhaps even lift the trophy. You can bet on Bayern Munich on Betfair, Betway, and Bet365.
#2: Manchester City
Pep Guardiola's team just keeps on getting better and better. Maybe this is the season he'll finally deliver the much-coveted Champion's League trophy to the Etihad? Manchester City's luck hasn't been the best in this European competition, but they are always a good bet.
They are the favorites for yet another Champions League season. After Erling Haaland's notable addition to the team's roster, Guardiola is confident that his team will make it to the finals. They have superior tactics, fantastic players, and an incredibly competitive squad.
It's still early to make any huge predictions. However, City fans have already placed their bets. They believe in Haaland's goal-scoring capabilities and trust that the Norwegian will help them lift a Champions League trophy.
#1: Real Madrid: The Kings of Europe
Real Madrid is the favorite to win the 2022-2023 season of the UEFA Champions League. After every bookie wrote off Real Madrid earlier in the last season, the team knocked down everyone who came in its way.
If you carefully study how the last season worked out for Real Madrid, you will never write them off ever again. They never missed an opportunity to score goals, and they walked out of Paris with their record 14th Champions League. This club is all about grandeur and prestige, with a little bit of luck.
This season again, Real Madrid is set to shine with some amazing signings. The club lost one of its starting players, Casemiro, who had been a tank in their central midfield. But Carlo Ancelotti has managed to sign players like Aurelien Tchouameni (Casemiro's replacement) and Antonio Rudiger.
Last season, Real Madrid had a difficult run out of all the teams. But they defeated top teams to rightfully earn the title of "Kings of Europe". They are the most successful club in the competition's history.
Young and talented players like Vinicius Jr, Fede Valverde, and Rodrygo have been outperforming everyone in Europe's top leagues. While Madrid doesn't have a backup for Karim Benzema, they are willing to rely on other team members to score during Benzema's absence.
Luka Modric, Toni Kroos, and Carvajal bring experience to the table and are ready to take leadership roles in the team. If Real Madrid stays in the momentum, they can win yet another consecutive UEFA Champions League trophy.
Find the betting odds for Real Madrid on the best football betting sites like Bet365, Betfair, Stake, and 1xbit.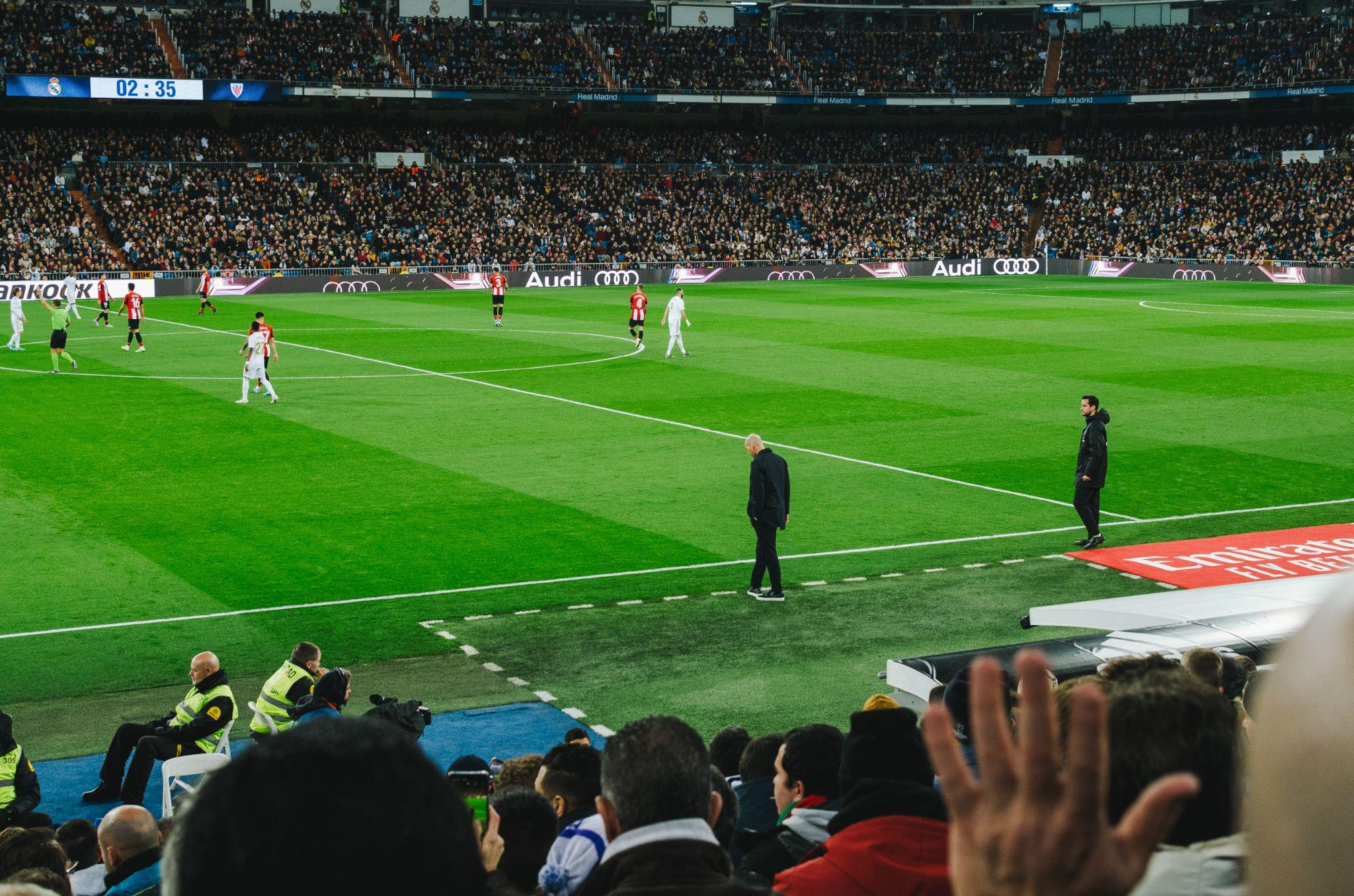 Champions League Format
Before we learn about UEFA bets, it's important to understand the Champions League format. When you're betting on this tournament, you can choose any round. However, predictions and betting odds get better once the competition starts and Group Stage kicks off.
The most successful teams from England, Germany, Italy, Spain, Portugal, and France's national leagues enter the competition every year. Clubs from Austria, Belgium, Croatia, the Czech Republic, Denmark, Turkey, Scotland, the Netherlands, and Ukraine are also featured. Thirty-two teams qualify for the Group Stage.
The Group Stage
Once the 32 teams have qualified for the Group Stage, the competition begins. Each team is drawn into four different pots based on the club rankings/coefficients. These rankings or coefficients are based on the team's performance in the previous Champions League seasons.
The first or top pot contains the best teams, which are then drawn first for each group. To make an entire group, a team is drawn from each pot. The draws continue until there are four teams in every group. Teams from the same country or football nation aren't featured in the same group.
Each team in a group will then play against each other twice—once at home and once away. Each group's runners-up and winners will then advance to the next stage of the competition—the Round of 16. As the name suggests, sixteen teams will compete for the coveted UCL trophy.
The Knockout Rounds
The knockout rounds take place once the Group Stage is over. There are two legs in these rounds, excluding the final. Previously, the away goals would be of huge advantage for a team in case the aggregate score was even.
However, away goals are no longer the tiebreak now, and the play continues with an Extra-Time of thirty minutes and a Penalty shootout until a winner is decided. For many UEFA bets, the goals scored during the Extra-Time do not count.
Round of 16
The real fun starts here, but this is also where Champions League betting can become a bit complicated. According to most football betting sites, the big teams are more likely to succeed in this round.
If a team was the winner of its group in the previous stage, it will have better betting odds for this round. Each match-up will have two legs, and whichever team has the highest score on aggregate will advance to the next round, the Quarterfinals.
Quarterfinals
During the Quarterfinals, fans will finally enjoy seeing clubs from the same football nation play against each other. The draws are random for this round, and the winner is determined based on the aggregate score. If the score is even, extra-time and penalty shootout will decide the season's semi-finalists.
Semi-Finals
The four winners of each quarterfinal then advance to the semi-finals. There are two legs in each semi-final. The winning criteria will remain the same. The winners of both the semi-finals will meet in the final.
UEFA Champions League Final
The final will determine the winner of the UEFA Champions League. The venue differs almost every year, and the odds are always pretty close because both the finalists are excellent teams. There is no aggregate score in the final since it's just one leg. If the score is even at the final-time whistle, the game heads into Extra-time and penalty shootout.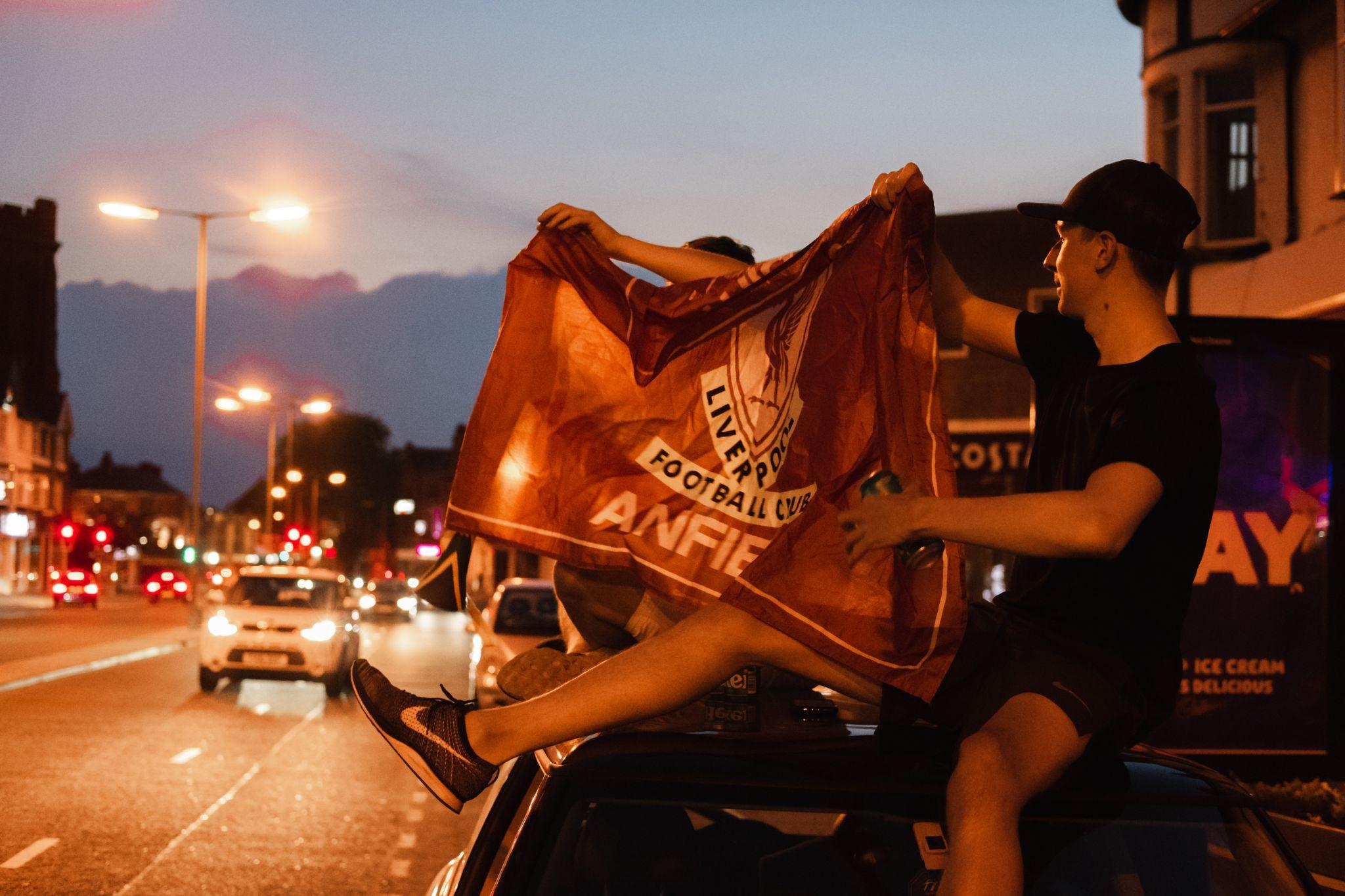 UEFA Bets
The UEFA Champions League brings a variety of bets. Sports bettors and football fans can choose from the different bets available on the top betting sites and get started with UCL betting.
Some bets are much more interesting than others. For example, you can bet on the number of free kicks or corners taken in a game. These are also known as prop bets, and they make UEFA betting exciting.
Other bets are pretty straightforward. You can start with a match winner for any game or bet on the tournament winner if you're confident in your predictions. These simple bets are great for beginners or less-experienced punters. Let's take a look at some straightforward UEFA bets.
Match Winner
This is a typical UEFA line you can find for any sport. For Champions League, you can bet on an individual game and predict the winning team. Many online sportsbooks in the U.S. will have predictions and betting odds for this bet. Before you confirm your bet, always check if the winning result includes extra time and penalties.
Outright Tournament Winner
This is another popular bet in football. You can bet on the outright winner of the tournament. If you're confident that a certain team will be winning the UEFA Champions League this season, you can discover great betting odds.
If you confirm your bet early in the competition, you can easily find extremely favorable UEFA odds. Pay attention, though, because you might not find the greatest odds for every team. It's a little tricky to find good odds for the underdogs.
Top Goalscorer
You can find this bet on almost all football gambling sites in the country. If you think your favorite player can bag the Golden Boot trophy this season, this bet is for you. This trophy is given to the top goalscorer at the end of the competition, and the likes of Cristiano Ronaldo, Lionel Messi, Karim Benzema, Erling Haaland, and Robert Lewandowski have won it before.
Oddities
As we mentioned above, you can go for oddities as well when it comes to UEFA bets. These are interesting bets which are tough to predict, but you can find superb odds for them. Some examples are the number of yellow/red cards given during a game, shots on target, fouls committed, corners, free-kicks scored, or anything else.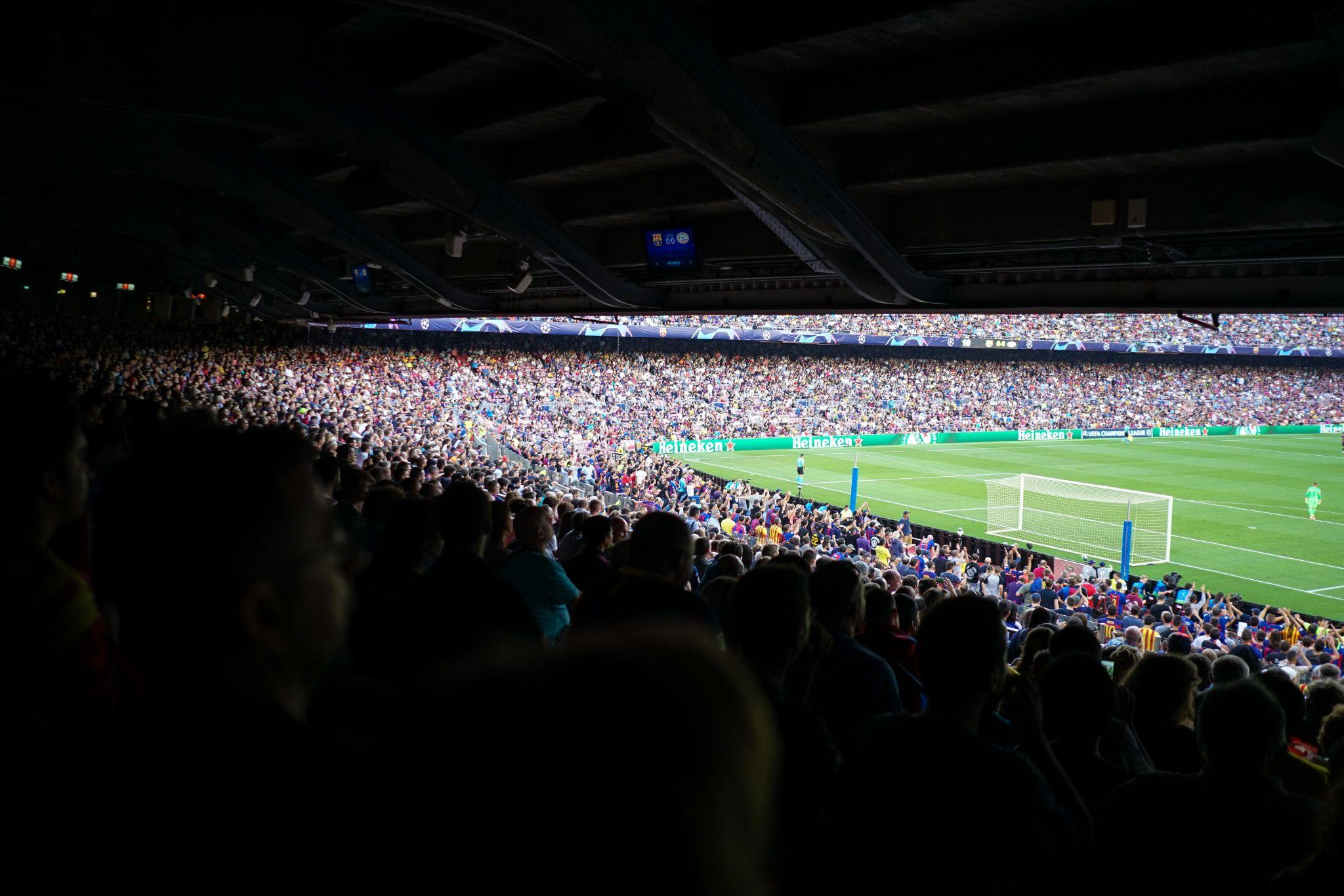 Accumulators
UEFA Champions League betting also allows accumulators. Experienced sports bettors love accumulators as these are multiple wagers you can place on various matches using the same betting ticket.
To win an accumulator, punters would have to win each bet they have made on an accumulator ticket. Some betting sites will allow you a win if you're successful in most of the bets. You can win huge from an accumulator bet as your winnings are multiplied.
Current Champions League Odds
Outright Winner
Manchester City: 2/1
PSG: 11/2
Bayern Munich: 11/2
Real Madrid: 9/1
Liverpool: 8/1
Barcelona: 10/1
Top Goal Scorers
Erling Haaland: 6/5
Robert Lewandowski: 7/2
Kylian Mbappe: 7/2
Neymar: 20/1
Lionel Messi: 20/1
Karim Benzema: 35/1
Mohamed Salah: 20/1
Live UCL Betting
Live betting is great because you can see all the action and drama unfold and make well-informed betting decisions. Football fans who don't bet often also enjoy live betting because the perks are great.
Almost all of the leading betting sites online will be offering live or in-play betting odds. You can keep up with the UEFA picks and odds during each live game. Many online sites also have an option for streaming matches on their betting apps.
Once the game has started, you can place a bet. If you think your bet won't be successful, you can cash out before the game ends. Not many online sportsbooks allow early cash-out, but for live bets, they might make an exception. You can also find promotions before a match.
You can find the best betting apps and download them on your smartphone. Champions League wagers are available on these apps along with different UEFA betting markets. This is great for bettors who can enjoy switching things up often.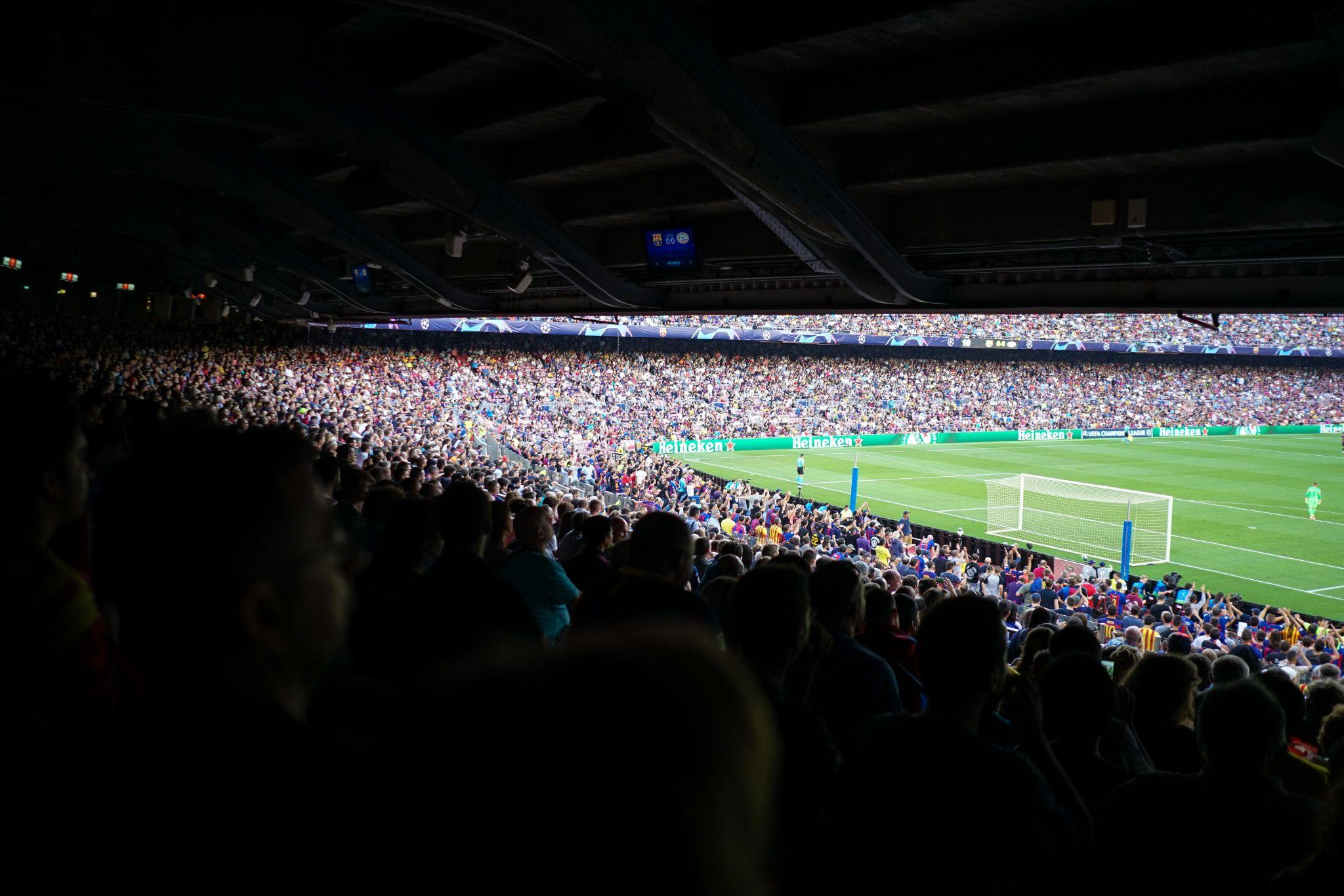 Tips for Betting on UEFA Champions League
Lastly, before you head to Betting Sites Ranking, here are some great tips for beginners and experienced bettors. If you already know enough about which teams and players you will be betting on, the football betting odds won't be surprising.
Accumulators and Favorites
If you want to try your luck with accumulator bets, you can choose Champions League matches where the odds are in favor of a particular team. The key is to avoid matches where two big names are clashing. It's not easy to predict who will win. Smart players know that for accumulators betting, you need more options that will work out well for you.
Odds in the Later Stages
As the competition progresses, the games become more exhilarating. UCL betting is already thrilling and when you're betting on football, gauging the odds becomes easier as you analyze the teams and their performances.
The more you've seen a team play, the more easily you can predict their next matches. Additionally, if there is a clear underdog in a clash, but you think they'll be able to beat the favorites, you can bet on them. Underdog betting is exciting, and you can find great odds.
Odds for favorite teams might be low, but they can help you predict the tournament's outright winner. Unlike other odds, these will continue to decrease over time so if you want to bet on the UCL winner, do it as soon as possible.
Researching Stats
Doing your research and homework is beneficial for all sports bettors. Studying the UEFA Champions League stats and analyzing each team or player's performance before you place a bet is advised.
How a club performs in their domestic league can differ greatly from their European form. Recently, we've seen many domestic league leaders fail to perform in the UEFA Champions League. When you start studying the teams, their head-to-head clashes, and player injuries, you can predict the matches with better accuracy.
Using Tipsters
There are many tipsters and betting professionals out there who recommend bets. You can sign up for their services. However, they do charge for their advice. Look for free tipsters out there—seeking some expert betting advice won't hamper your success.
More on Betting Sites Ranking
Sports bettors in search of an online betting portal where they can bet on the UEFA Champions League using the world's top betting sites can check out visit Betting Sites Ranking. You can begin your UCL betting journey with us and compare the top 10 betting sites in the world.
Betting Sites Ranking also brings you exclusive promotions and bonuses on different websites. You can check out the 1xbet official website and start betting today to take advantage of our 1xbet registration link. Don't forget to check out William Hill for football betting.