The online sports gambling world has expanded tremendously in the past two years due to the COVID-19 pandemic. The current size of the US betting market is estimated to be almost $59 billion and is forecasted to double in revenue in the coming years.
Online betting refers to casino and poker games as well as sports betting. All bettors require is a good internet connection and a mobile app to bet in casinos online for real money. The growth of online betting is credited to technological advancements, higher demand for sportsbooks in the pandemic lockdowns, and the overall digitalization of the betting world. Betting sites in the US skyrocketed after their legalization by the Supreme Court in 2018.
Football, Calcio, Soccer, or Fútbol—regardless of what it's called across the world—is one of the most popular and heavily bet sports globally. The possibilities are endless, and millions of people are familiar with the rules and structure of the game, making it one of the best betting sports for recreational and professional bettors alike.
This blog will discuss the UEFA Champions League, its history, UEFA predictions and odds, betting tips for UEFA bets, and more.
UEFA Champions League
UEFA Champions League is one of the most prestigious football tournaments in Europe, organized annually by the Union of European Football Associations (UEFA). The UEFA Champions League is held annually in the European region. Over 32 clubs compete in the tournament every year, and the team crowned the UEFA Champions qualify to play in the FIFA Club World Cup and UEFA Super Cup series.
The tournament has traditionally been dominated by Spanish football clubs, with Real Madrid being the most successful club in Champions League history. Spanish clubs' impressive performance at the tournament is closely followed by teams from England and Italy.
History
The UEFA Champions League was first introduced in 1955 as the European Cup, short for Coupe des Clubs Champions Européens . The first-ever season of the UEFA league took place in 1955–56, and over 16 teams from different European countries participated, including Scotland, Poland, Belgium, Italy, Denmark, France, Spain, and more. The final was held at the Parc des Princes stadium in Paris, France, and Real Madrid bagged the first-ever European Cup trophy.
Since the inaugural version, the tournament has been held every year. In 1960, FIFA increased the number of qualifying teams and added 16 more teams, making a total of 32 qualifying teams. The 32-team format has been followed since then, with some changes.
In 1992, the tournament organizers changed the name from European Cup to UEFA Champions League and split the 32 teams into eight groups of four teams.
Rules of the Champions League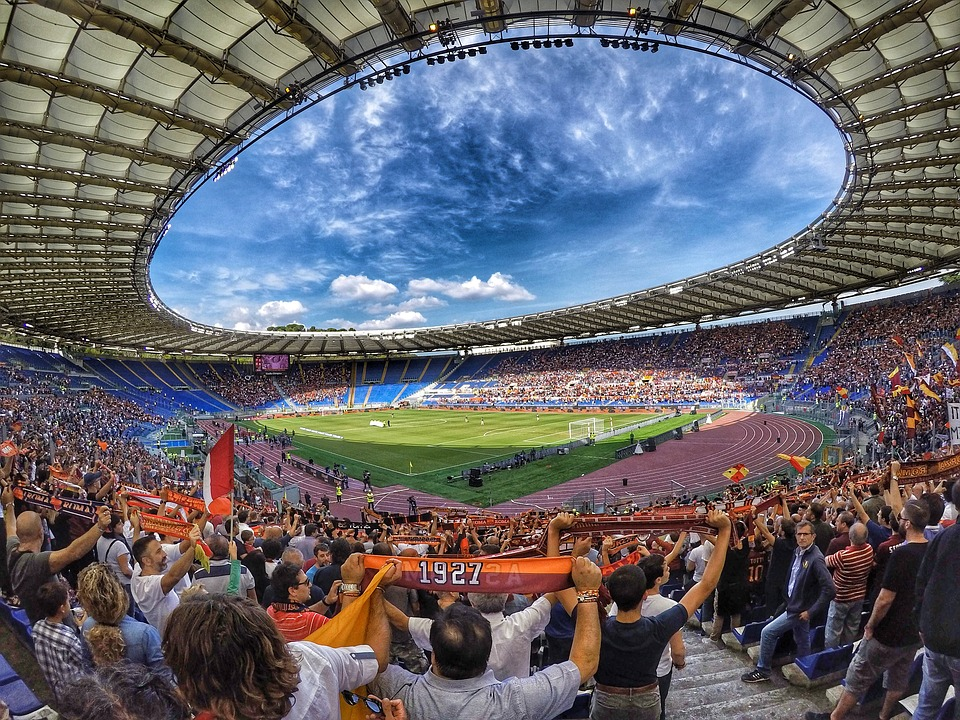 The rules for the UEFA Champions League are pretty much the same as other European football association games. Matches in the UEFA Champions League are played in 2 halves of 45 minutes.
The only difference between UEFA Champions League and other football tournaments is refereeing. There are six referees in the Champions League who enforce all the rules and make ejection decisions throughout the game.
Where other football game tournaments usually have only four referees, UEFA has added two extra referees responsible for keeping an eye on the goal lines. This is to prevent any controversy or other incidents where the rest of the referees miss a key action on the field.
All the referees throughout the entire 90-minute game are in communication using a wireless system.
Structure of the Champions League
To make UEFA bets and keep up with UEFA odds, it's important to learn about the tournament's structure, which will equip you with the necessary information to make informed bets. The Champions League has 32 teams, divided into groups of eight, and each team plays twice with others in its group.
These tournament matches take place on weeknights, like Tuesdays and Wednesdays. They're also referred to as European nights in England.
After passing the group stage, the top two teams from eight groups reach the knockout stage,. The qualifiers from each group are placed into one bracket, and the teams that finished second are placed in the second bracket. Teams from the same countries don't play against each other in this phase.
Prize Money
Clubs qualifying for the UEFA Champions League benefit in terms of fame and glory, and they also win a hefty amount that can significantly boost their finances. Clubs reaching the group stage earn up to €15 million, and the winner is estimated to win up to €69 million in the final stage of the league.
Clubs With Most Titles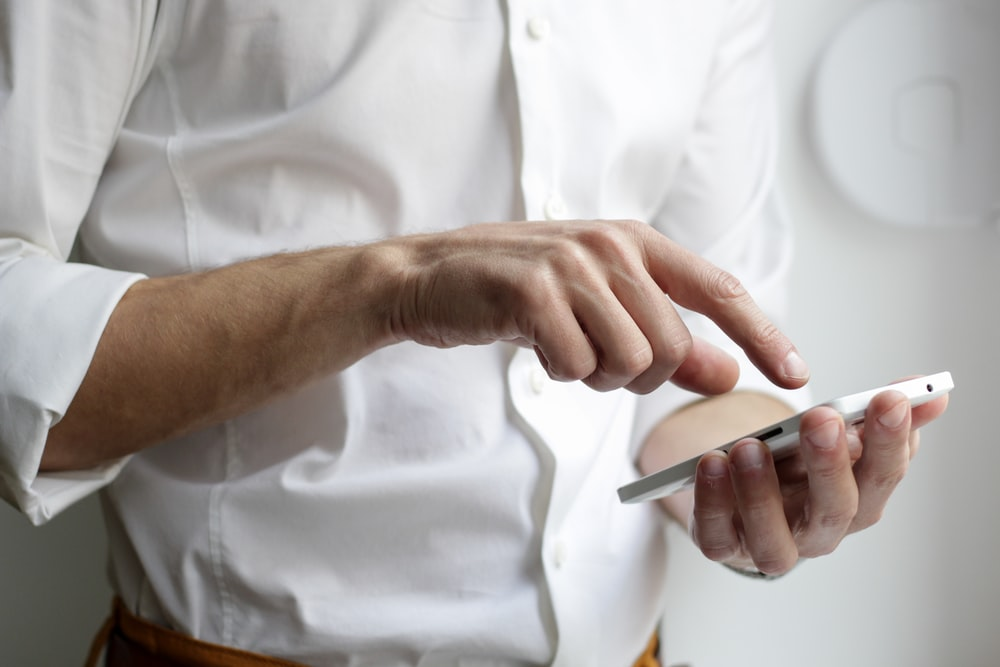 Here are the clubs with the most UEFA Champions League titles:
Real Madrid
AC Milan
Bayern Munich
Liverpool
Barcelona
Ajax
Internazionale Milano
Manchester United
Juventus
Predictions
The UEFA Champions League's finals will be held in Paris on 28th May, Saturday. Here are the details of the teams you might see in the final this season:
Liverpool
Villareal
Manchester City
Real Madrid
Let's take a look at UEFA odds and UEFA spreads (as acquired from 888Sports) that will help you make informed bets in the finals:
Liverpool— 6/5
Manchester City—7/5
Real Madrid— 5/1
Villarreal— 16/1
Champions League Favorites
Based on the current UEFA odds and betting lines, Manchester United's performance has been an exception this season. MU is expected to make it to the finals, and judging from their performance throughout the tournament, they're expected to give their opponent a tough time.
As shown in the UEFA lines, Liverpool also has good odds of qualifying for the finals and winning. The team has had a remarkable performance throughout this season and is in a favorable position to take on the other teams.
Real Madrid, which has won 13 UEFA Champions League titles, is considered to be the leader of the league. However, the club has worthy rivals this season that can add a new twist to the finals.
Villareal has made it to the tournament's semi-finals for the second time in the club's history. They defeated Bayern Munich 2–1 on aggregate to achieve this. Villareal may not have a stellar record, but their performance has been excellent, and many expect them to land against Liverpool in the finals. Although Villareal wasn't amongst the teams expected to put up a strong fight this season, they have stepped up their game.
Betting Tips 
Statistics
One betting tip you should always remember is to keep an eye out for statistics on online betting sites while betting for UEFA Champions League. Observe the key stats and place your bets on the qualified teams accordingly.
Looking at the last season's tournament, statistics show that 2.9 goals were scored on an average in each game during the competition. Although it may seem like a high score, it was mostly inflated by high-performance teams' scores on low-ranking teams during the knock-out phase.
Over 40 percent of the game resulted in a win, while 18 percent were a tie. In the Group Stage of the UEFA Champions League, if you observe the statistics closely, you'll find that the outcomes are quite predictable.
Making UEFA Predictions 
Before taking a look at the UEFA lines and placing bets on gambling websites, there are a few things that you should do:
Follow the news updates closely. You don't want to miss out on anything significant that can affect the outcomes of your bet.
Different phases/stages of the UEFA Champions Leaguewill bring different results. Some teams put their strongest performance in the group phase, while others perform their best in the knockout and quarter-finals stages. This needs to be taken into consideration while placing your bets online. This information can also affect the final competition.
Look up betting lines.Different online gambling sites will offer different betting odds and expert picks. Check out the discrepancies between the UEFA odds for each game to increase the chances of winning.
Betting Bonuses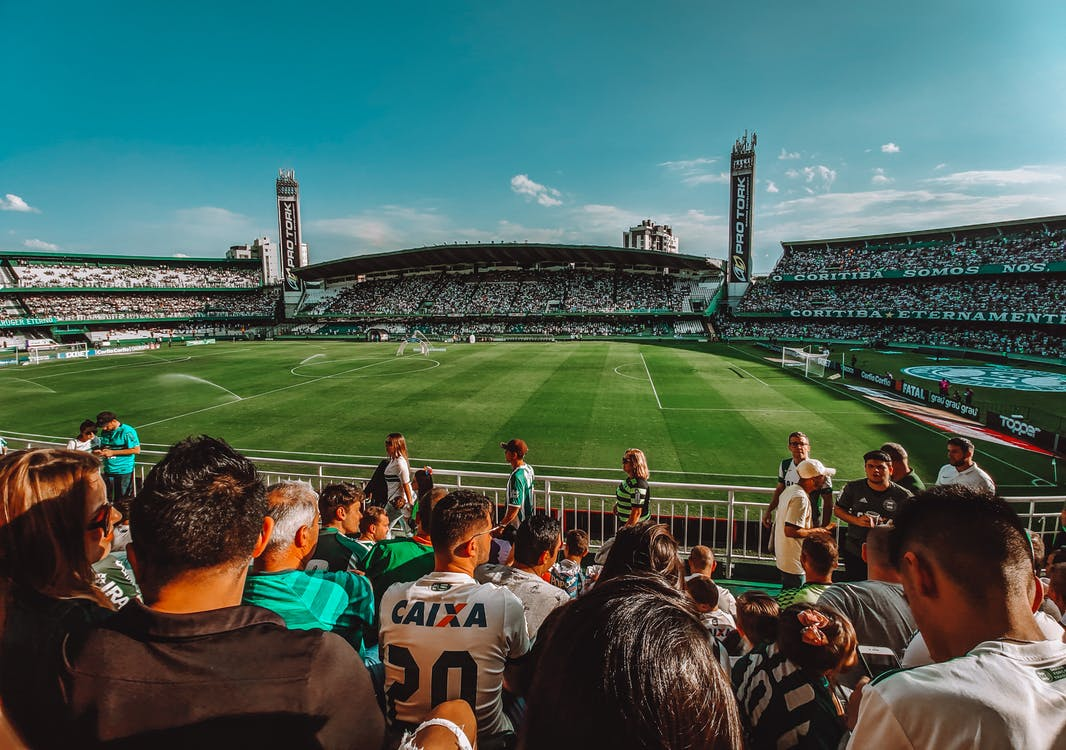 There are so many betting websites now that every site is desperate to attract more bettors. Therefore, they're offering promotions and bonuses to encourage bettors to sign up on their websites.
All the best online betting sites offer good bonuses and incentives for the punters to sign up, especially during major events worldwide. Beginner bettors can use these promotions to begin betting for UEFA Champions League and test whether the betting site meets all their requirements and needs.
You can get enhanced odds for UEFA Champions League stage outcomes that will increase your chances of winning. However, it requires a bit of research work to find better promotions on different bookies online.
Blindly Betting On Favorites
When it comes to football fans, most of them are emotionally involved in the game, leading them to make inaccurate UEFA bets and betting decisions. Most bookies in the market know that football fans will be biased in backing their favorites and exploit this information. Bookies know that the favorite teams in the game, according to 1xbet websites, will receive the majority value.
Another reason why bookies lose their money while betting online is that bookies put together a few favorites in an accumulator that will keep the punters guessing whether their favorite will win.
Betting Market for the UEFA Champions League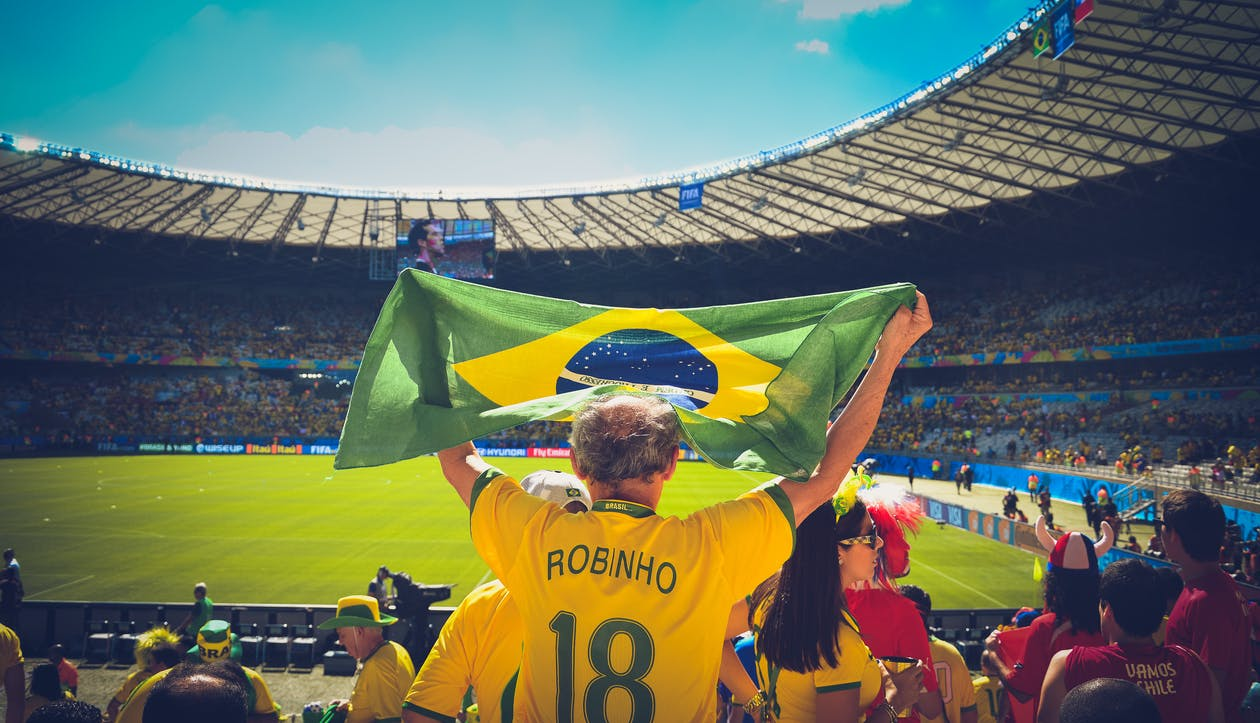 Most punters like to bet on the 1×2 market on their favorite teams during the UEFA Champions League's knock-out stage and finals.
Make sure you're comparing the UEFA odds from the betting market. If you assume that both Team A and Team B are high-scoring teams, you can study the prior performances and top players and see which team is coming out on top.
Limiting Losses
Another betting tip that you should consider is keeping track of your wins and losses. Whether you're betting on a weekly, daily, or monthly basis, keep track of all the bets, odds, basic strategies, and betting market. This will help you analyze your success and can even help you find a pattern in a particular type of bet that you've had more success with.
Finding a betting strategy can be a lot of work in the beginning. However, once you've mastered it, you can profit greatly. In a nutshell, keeping track of the bets and working on your strategies can help you win big time in the future.
Trust Your Judgment
When it comes to UEFA Champions League betting, nothing is certain, and everything depends on the bettors' luck. You'll find many UEFA predictions online and betting sites giving out their professional opinions of different players and teams. Try to focus on the game and avoid getting swayed by other bettors' opinions and views. Trust your good judgment above everything else.
Personal Bias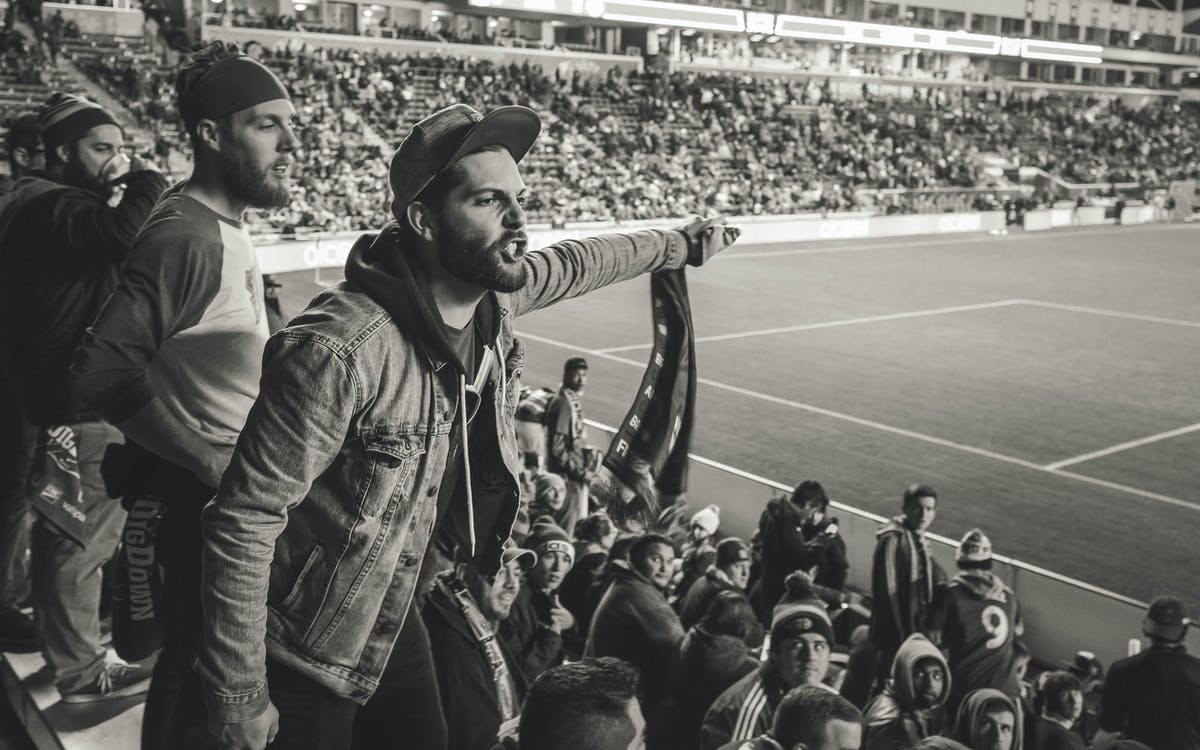 Most gamblers betting on the Champions League are also fans of the game. Naturally, they like to bet on their favorite clubs. Personal bias can sometimes cost them a lot of money as they're easily influenced if they're not doing any actual research.
This way, many bettors put their money on what they want the game's outcome to be without considering the likelihood of their favorites winning the game.
Backing your favorite team isn't an issue if you're betting recreationally, but this practice can damage your bankroll if you're a professional bettor.
If you want to learn more about betting on the UEFA Champions League, head over to Betting Sites Ranking, an online review platform that offers the best betting sites reviews. Users can find top betting sites and live casinos to bet their hard-earned money on without any risk of scams or fraudulent activities.
Additionally, users can also find sporting events that they can bet on 24 hours by checking their daily top bets. Punters can find local gambling websites from their region that also accept cryptocurrencies.
You can further find guides and tips, NBA odds, UEFA lines, top 10 betting sites reviews, DRF predictions, etc., on their website.