Metaverse is a new online ecosystem built on blockchain technology. It is a global platform that allows users to create, own and trade digital assets. The platform also provides a decentralized exchange and user-to-user payment system. The Metaverse network is powered by the Tether cryptocurrency and the ETP token.
Virtual reality and AR have allowed users to explore new worlds and interact with content like never before. But neither of these technologies has come close to replicating the immersive experience of gambling in a virtual casino. This is where the Metaverse comes in. By combining the two technologies, Metaverse has created a truly immersive online gambling experience.
If you're an online gambler with sufficient experience and knowledge about gambling and blockchain technology, then you can earn quite a bit of money by starting your own online casino on the Metaverse platform. If you don't understand much about either topic, don't worry! You can still use Metaverse to grow your bankroll by taking advantage of its crypto lending opportunities.
Read this blog to learn all you need to know about this exciting new project and how you can profit from it.
Metaverse and Online Gambling
These days, the digital realm is constantly evolving at breakneck speed. New technologies are being introduced at an accelerating pace, changing our lives profoundly. Metaverse is a fairly new concept you're bound to encounter if you're an avid follower of cryptocurrency or technology news.
Tech giants like Google, Amazon, Apple, and Meta (formerly called Facebook) are pouring billions into artificial intelligence (AI) and virtual reality projects in an attempt to gain a foothold in this new market. Metaverse is being explored by companies from all industries as the next frontier in virtual and augmented reality technologies.
Mark Zuckerberg renamed his company to Meta in 2021 in an effort to shift the focus of the company away from social media apps toward the development of VR and AR technologies. Microsoft has also shown interest and has invested $68 billion in Activision Blizzard, citing Metaverse and AR evolution as a primary catalyst to the shift in investment. With all this in mind, it's easy to see why Metaverse could be the next big thing in online gambling.
While the online gambling world isn't new to the virtual realm, online gamblers have been limited to using old-school 2D technology until now. Microgaming is among the pioneers of online gambling software and has built a solid reputation over the years by providing top-notch gaming software to clients all over the world.
Online casinos powered by Microgaming offer excellent gaming experiences and a wide variety of games to choose from. The online gambling industry is becoming increasingly competitive as more players turn to online casinos for instant gratification and the chance to win big. Now, with Metaverse and other competitive tech giants entering the competition, the online sports betting and online casino gambling experience will only get better in the years to come.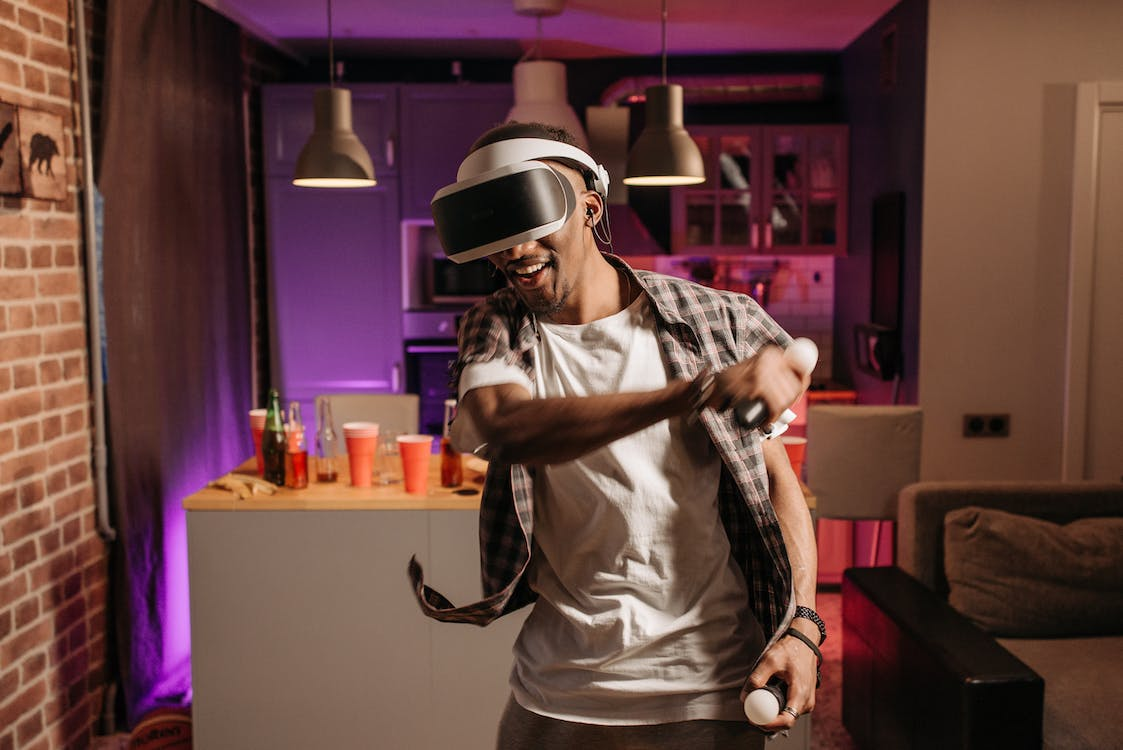 Virtual casinos are attracting punters from all around the world with the promise of high-quality graphics, immersive gameplay, and huge rewards. Players can also enjoy more flexibility since they can log in from anywhere at any time. These casinos also offer more entertainment value since they feature 3D games that allow players to interact with the environment and other players in a more realistic way. Players will also be able to interact with each other and share the experience via live streaming or voice chat while playing the games.
This is a real game changer for the industry and is going to make gambling a lot more fun and enjoyable for players in the future.
The Rise of Metaverse
The digital world is changing rapidly, and with it, the way users interact and consume information online. Augmented reality is a technology that allows users to interact with digital content by blending the physical and virtual worlds together. A survey shows that more than 71 percent of global consumers would avail themselves AR if given the opportunity to do so. The arrival of Metaverse has created a huge opportunity for businesses such as online sports betting to generate more revenue through the enhanced user experience offered by this innovative technology.
One of the reasons why Metaverse is so popular is the seamless virtual features like NFTs, online gambling assets, and item ownership that make users feel like they are part of a real-world environment. Thanks to blockchain technology, it is now possible for players to own digital items and use them to bet on their favorite casino games and earn tokens at the same time.
Online consumers can now use Metaverse to interact with other online users through avatars or digital facsimiles created using artificial intelligence. The possibilities are infinite, and this next-generation platform is set to transform how people interact within the digital world. From online betting to gaming, e-commerce, social networking, and more, the Metaverse promises to enable a whole new level of user experience that is immersive, social, and interactive.
There is a massive influx of users who are migrating to this platform and investing millions of dollars in buying digital assets such as NFTs and gambling assets to enjoy the benefits that it offers or is likely to offer in the future. The rise of the Metaverse is sure to disrupt the existing business models and transform the gambling industry as we know it today.
Benefits of Metaverse Gambling Over Online Gambling
Online gambling is a billion-dollar industry that offers punters from around the world a wide range of betting options, including casino games, horse races, sports, and many more. Over the years, the popularity of online gambling has grown exponentially owing to its convenience and ease of play.
With many web-based platforms catering to the needs of a diverse customer base, online gambling has established itself as a mainstay of the online gaming community. However, despite its growing popularity, there are some inherent limitations associated with online gambling.
This is where Metaverse comes into the picture and offers several unique advantages that set it apart from traditional online gambling platforms. Below are some of the main benefits of using Metaverse over traditional online sports betting sites:
Immersive Gambling Experience
With Metaverse, punters can experience the thrill of land-based casinos from the comfort of their own homes without having to leave their couches. Users will be able to immerse themselves in a realistic casino environment and interact with live dealers and other players in an immersive online casino experience that will rival that of a real-world casino. This innovative platform uses cutting-edge technologies like 3D rendering to bring players closer to the action and deliver a truly engaging gaming experience.
Online bettors can mimic their movement through digital characters and experience realistic interactions with other online players as if they were in a physical casino. Moreover, they will have complete control over their movements and be able to interact with the dealer and other players in real-time through voice commands and hand gestures, which will help them deliver a seamless and immersive experience.
This already makes Metaverse a much more entertaining and engaging platform for online gamblers when compared to traditional online casinos.
Payment Options
One of the key benefits of using Metaverse is that it allows users to make payments using any conventional payment method of their choice, thus eliminating the need to carry cash around at all times. Players in the Metaverse will have the option of integrated crypto exchanges such as Bitcoins, Ethereums, Litecoins, and major credit cards to make transactions or pay utility bills with cryptocurrencies that are fast and secure.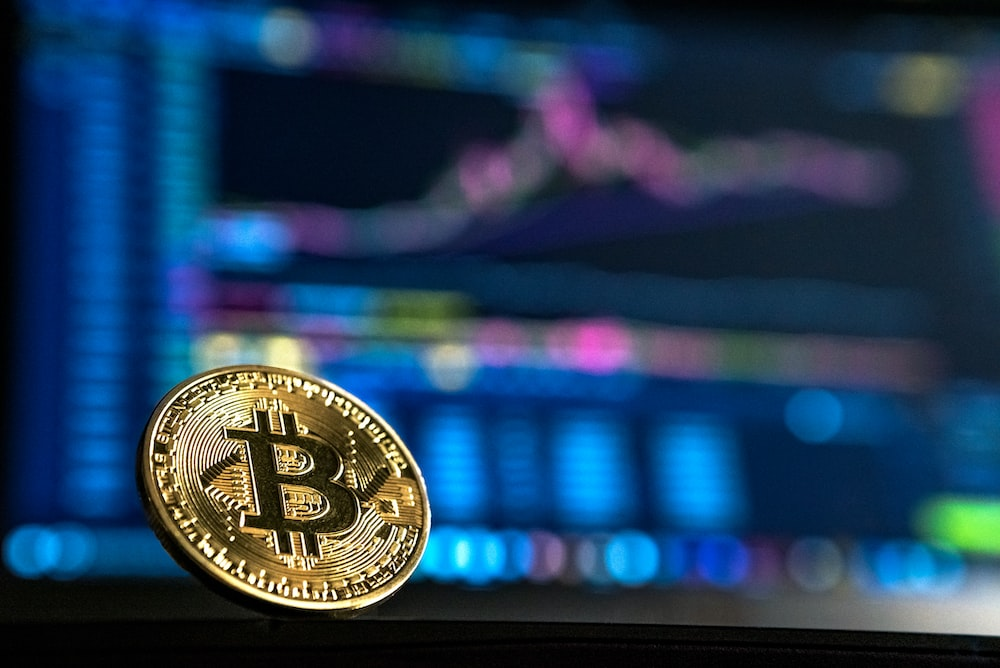 With the crypto payment method, punters can enjoy the benefits of staying anonymous and protecting their personal information. The deposit and withdrawal systems are efficient and transparent, with 1-click deposits and instant withdrawals. The betting system is also highly secure, guaranteeing that each bet is placed correctly without manipulation.
Additionally, the speed of transactions provides an edge over traditional online gambling sites. For regular players, every bonus can be cashed out as soon as the conditions are met. New users can easily get started using the deposit options available on the website. Therefore, with a crypto payment method, gamblers can play and win faster and better.
Showing Human Expressions
Since Metaverse allows online bettors to gamble with their own avatar or virtual self, this can give a better insight into one's personality. Users can show their emotions and reactions by projecting them through their avatars. This innovation takes virtual gambling games such as casinos to a whole new level and allows better interaction between users and other players.
With games such as poker, blackjack, roulette, baccarat, and more, users can challenge their friends in a heads-up game or an in-game chat. Bluffing and manipulating other players to win is made possible by the facial expressions that users create with their avatars. This feature helps to keep gameplay fun and realistic.
Metaverse gambling is only at the onset of its journey and has a long way to go in the future. The next few years will see Metaverse evolve and reach new milestones. We are already seeing huge success for this platform, with the number of users increasing on a daily basis.
Playing From Anywhere in The World
Unlike online gambling, where you need to sit in front of your computer or stare at your phone screen for hours on end to gamble, in the Metaverse, you can gamble from anywhere at any time. You can simply log in to your online casino account, put on your VR set, and start playing your favorite casino games without any limits.
The online gambling experience will be transmitted directly to your VR set, making it feel like you are sitting in a casino playing live casino games.
Metaverse Casinos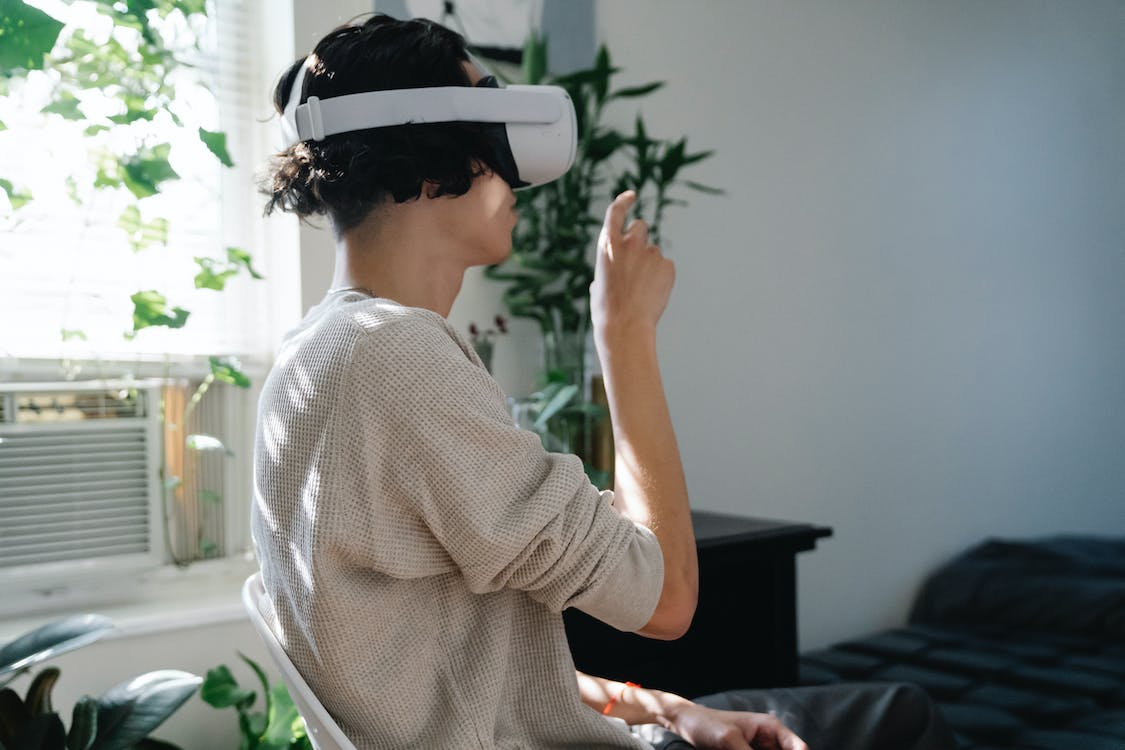 As mentioned before, Metaverse gambling is still in its nascent stages, and there are a lot of things that the platform needs to work on and improve upon. However, it's always best to get ahead in the game and get started before it becomes mainstream. As more and more people use virtual reality headsets, more online casinos will adopt this technology and offer players the opportunity to experience the best of two worlds — the virtual and the real world!
Here are a few metaverse casinos that you can try out today:
BC.Game
BC.Game Casino offers all the classic table games that you would expect from an online gaming site, as well as a new and unique range of live dealer games that are conducted through live streaming. The online gambling site was first launched in 2017 and has grown to become a popular option for online gamblers from all over the world.
The casino games feature high-quality visuals, impressive sound effects, an easy-to-use interface, and immersive gameplay that makes it the perfect choice for anyone who enjoys playing real money casino games. Online punters can choose from a wide range of payment options, including cryptocurrencies like NFTs and Bitcoin. Users can receive cashback and special bonuses and rewards when they get VIP status. The site also features one of the best customer support teams in the industry and provides round-the-clock assistance to its customers.
EarnBet
EarnBet is another top metaverse casino that offers a wide range of gambling games such as slots, blackjack, roulette, poker, and many more. When it comes to gambling online, nothing compares to playing at a live casino where real dealers run the game in real time and interact with the players directly.
With each bet you make on EarnBet, you get BET tokens as a reward. After the game, the website distributes the tokens among punters. Hence, the more tokens a bettor has, the more dividends they receive at the end of the game. Players can use Bet Tokens to place bets in the virtual games on the site or withdraw them to their wallets instantly.
EarnBet also offers generous casino bonuses and promotions to reward its players and keep them coming back to the site again and again. You can earn up to $50 in Bitcoin and get $100 after the first deposit for the game.
Decentral Games
Decentral Games is one of the most popular types of Metaverse casinos today. This type of casino is built on a decentralized system that gives each gambler the voting right for each casino's DAO (decentralized autonomous organization). This allows punters to decide how much profit the casino makes and how much of it will go to them as a dividend. If you want to play casino games for money, you'll first need an NFT wearable or an avatar in the Metaverse. This will serve as your ID for logging in to the game and giving you access to your account.
The website has a marketplace where you can deposit money into your account and buy avatars. There are other essentials, such as costumes and other items, available on the website as well. Each item on the marketplace has its price that you need to pay before you can purchase the item.
This casino website is also connected with Metamask, the most popular wallet application for the Ethereum blockchain. This allows you to access any metaverse apps without having to install them on your computer. You can play all sorts of games on Decentral Games, including slots, roulette, poker, blackjack, and much more.
Bloktopia
Bloktopia is one of the top Metaverse gambling projects. This website boasts over 200 different games and a fun-looking user interface with vibrant colors and engaging graphics. It is based on the Polygon blockchain. The project is built based on a multi-story skyscraper model where each story is a mini-game inside a larger MMO environment. One of the levels in the MMO will be for online gamblers and crypto gaming enthusiasts.
Although the beta version of this website is still under development, Bloktopia has already partnered with several cryptocurrency projects to deliver these online games to the mass public. Online gamblers are able to play the games in beta format. However, they can already earn tokens by buying them from developers. All games are powered by smart contracts, allowing users to create and join multiplayer games.
SandVegas Casino
If you enjoy NFT avatars and online casino games, you should check out SandVegas Casino. This is a unique blockchain-powered online casino where you can find all of your favorite slot games and table games in one place. Similar to Decentraland, SandVegas Casino has a massive variety of games and an environment that feels like being inside a casino in Las Vegas.
Online gamblers who are NFT holders can also access weekly tournaments and VIP perks such as drinks, wearables, and luxury prizes. SandVegas Casino has been launched and is in its final development stages. The website will give away 50% of the total profits to gamers who are playing casino games via their avatar. Players can play various casino games such as Blackjack, Roulette, Sports Betting, Poker, and more. However, casino slot games are not currently available on the website.
MetaHero
If you're looking for a Metaverse casino platform where you can use life-like 3D avatars, try MetaHero. MetaHero allows you to lay virtual casino games like poker, roulette, blackjack, slots, and more. You can also create your life-like 3d character, dress them up and even place them into real-life scenes. This experience brings a new level of immersion to online gaming and casinos.
Although the website hasn't been launched and is in its final stages of development, MetaHero already has players in their beta phase testing their games. You can find some of the coolest games you've ever played on this website.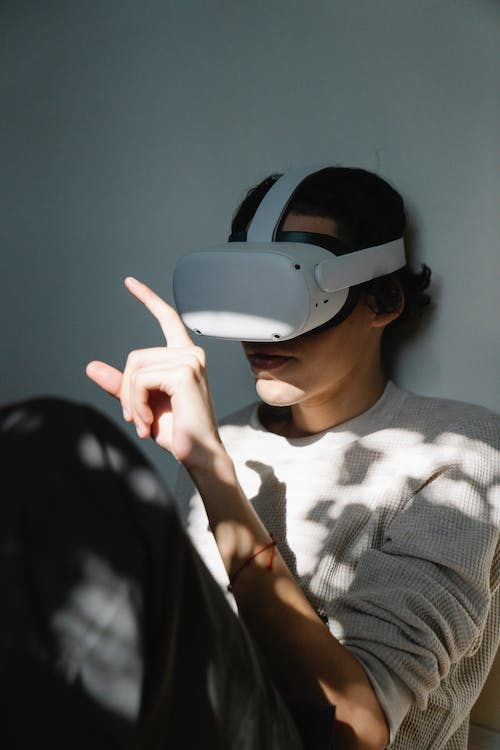 MetaHero players will be using HERO tokens to share the profits between themselves as well as the casino owners. These tokens can be earned by playing the games and joining in on the different tournaments. The HERO token can also be used to purchase items such as skins and in-game items. There is also a designated exchange marketplace where players can sell their items for a profit.
ICE Poker
ICE Poker is a leading Metaverse poker house where players can play using a crypto wallet. The site also has in-game tokens that can be sued to buy virtual assets like skins or clothing for your 3D Avatar. The casino site is compatible with the crypto wallet, so players can easily transfer and receive ETH and ERC20 tokens without going through exchanges.
Not only that, but ICE Poker conducts daily tournaments that bring in thousands of dollars to their lucky winners. This allows you to earn big prize money in a limited time. Players can also use the ICE Token to participate in various challenges and earn even more cryptocurrency. There is a well-designed user interface that makes the site easy to use and navigate. Needless to add, the site offers high-end graphics and a user-friendly interface that guarantees a top-notch gaming experience for every player out there.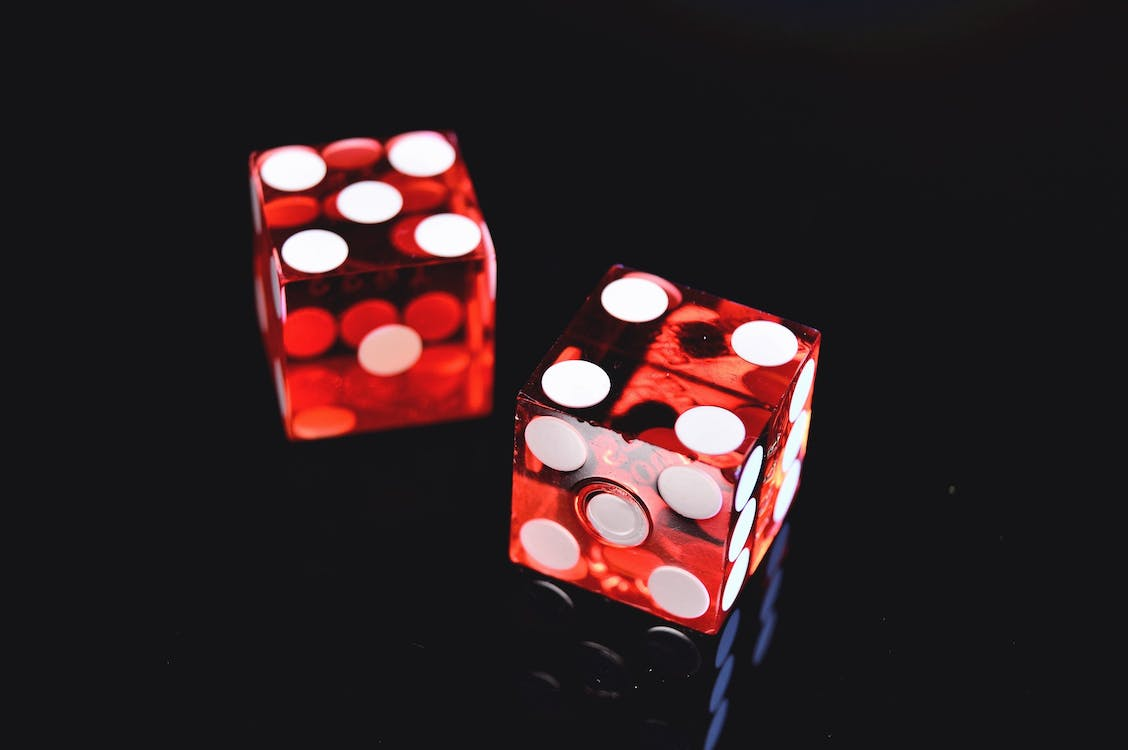 At Betting Sites Ranking, we help you find and compare casino betting sites available online. Whether you're just starting your journey with gambling sites or you're looking for the best betting apps, we can help!
You can also find loads of helpful guides and information regarding casino games, sports betting, betting strategies, and Metaverse betting in our blog section. For more information, make sure to recommend following us on Instagram and joining our Telegram list today!