Golf is one of the world's most popular sporting events, with many fans and sponsors. But that's not all; golf betting is also quite a popular pastime among sports bettors, and with good reason. The game of focus and immense hand-eye coordination attracts thousands of interesting wagers for each tournament, with fans on the edge of their seats in anticipation of close matchups.
Punters swarm gambling websites each year to wager on golfing events, but not all of them get the chance to increase their winnings. This might be because of luck or lack of knowledge, but the primary reason for failing to win big includes not knowing how to pick reliable golf betting websites offering dedicated golf markets, bonuses, and other features.
Recommended Read: Things Every Bettor Should Know About The US PGA
Whether you're new to the world of gold betting or have a newfound interest in the field, this guide will help you learn a few tips on picking a suitable golf sportsbook. We'll also rank our top picks for the best golf betting sites to help you make profitable golf bets without spending hours searching online to compare your choices without knowing what to look for. But first, is betting on golf even legal? Let's find out.
Golf Betting: Is Betting on Golf Legal?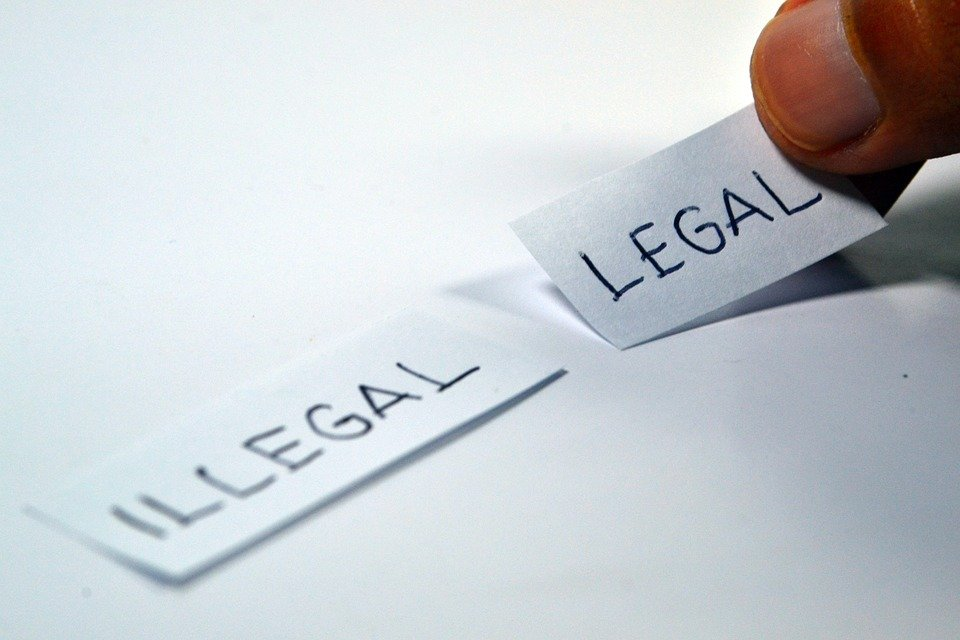 Online wagering on golf is legal throughout much of the globe, including in most states in the US. Before placing a bet, punters should understand that while there might not be a stringent federal ban in their region on sports betting, the rules sometimes vary depending on which country or state they're located in.
Most countries are moving towards online betting legalization, but it's still recommended that you go through the rules that apply to your location of residence. You can find all the information about sports legalization on Betting Sites Ranking.
If there's something you cannot find or need further help with, connect with the experts, and they will get back to you with all the details you need to play safely and legally.
It's recommended that you avoid engaging with sites that don't engage in frequent geo-location checks as they're a requirement set by regulatory authorities and are a good indicator of whether the site you're placing your wager with is legal.
Sticking to the highly-rated bookmakers reviewed on the page is an easy way to ensure your bankroll and identity remain safe from unregulated and unscrupulous actors.
Major Golf Tournaments to Keep an Eye On
While the tourneys go off all year round on the European Tour or the PGA Tour, among others, there are four main major golf tournaments in each golfing season. Here's a rundown on them.
The British Open Championship
The Open Championship is the only non-American major event taking prestige mostly from the fact that golf originated in Scotland in the UK. The winners of the British Open are awarded the globally famous Claret Jug.
The US Masters
Scheduled in April every year at the famous Augusta course in the United States, The US Masters or The Masters is considered one of the most esteemed tournaments of the year. The winners are awarded the famous green jacket, which every professional golfer dreams about winning during their career. Interestingly, this is the only major that plays at the same venue every year.
The PGA Championship
This golf major is held in the middle of August every year, making it the final major of the golf season. The event doesn't have any fixed venue like The US Masters but moves around to an alternative course within the US each year.
The Ryder Cup
This biennial men's tournament pits a European team that was originally Irish and British against Team USA. The venue of the Ryder Cup alternated between the United States and European courses.
Fun Fact: Did you know the golf competition takes its name from Samuel Ryder, an English British man who donated Ryder's trophy?
Key Features to Look Out For When Choosing A Golf Betting Website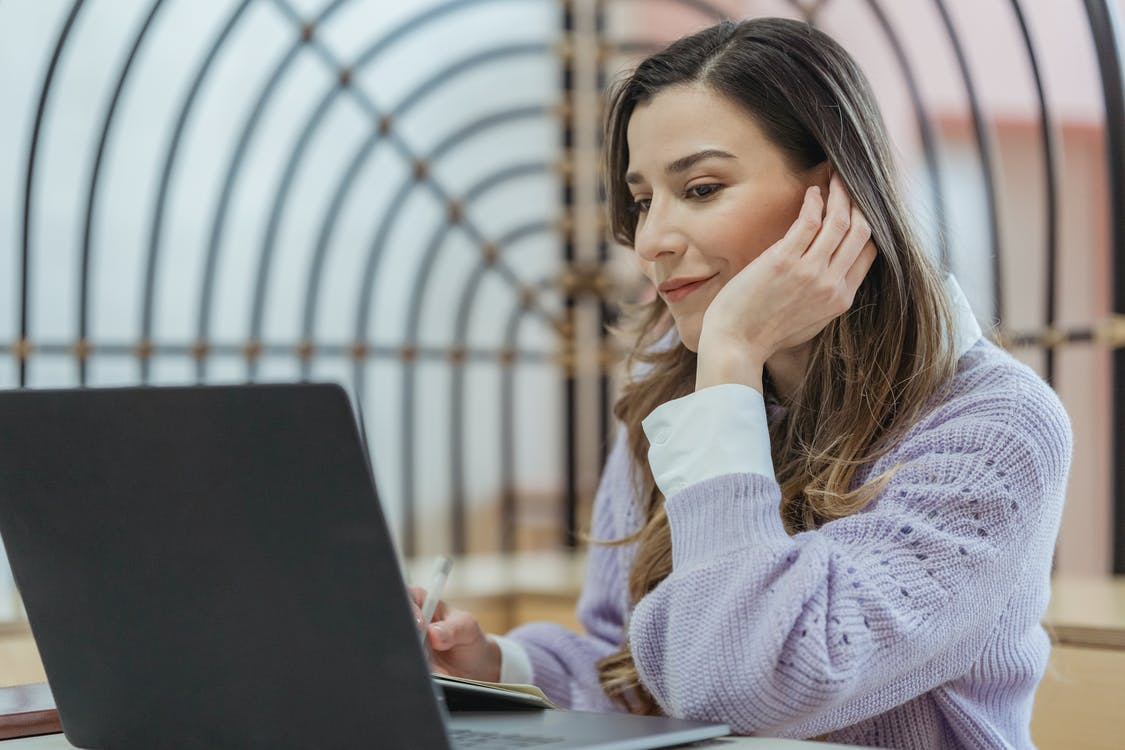 Convenient Sign-Up Process
The best golf betting website needs to have an easy and quick registration process. Try to look for one where you only need to enter the date of birth, name, contact number, and email address, among other details. There's no need to fill out several extensive forms as it could be tiresome and time-consuming. So the best option is to find a bookmaker with a safe but fast sign-up process.
Range Of Golf Betting Odds It Offers
The first thing you should check is the golf betting markets the betting sites offer. The bookmaker you choose must provide different betting market varieties for major tournaments, like the Masters, US Open, PGA Tour, and so on.
A site with limited golf betting odds will decrease your chances of winning. Additionally, competitive odds allow punters to win big on small wagers, so if the website you picked doesn't offer that, you'll be at a disadvantage.
Recommended Read: Golf PGA Tour 2022: The Top Betting Sites And Odds
The Promotions And Bonuses It Offers
These may seem like a gimmick at first, but bonuses and promos save you from unnecessarily wasting your money. Most golf betting websites offer good deposit matches and free bets upon signing up.
You can use them when making bets without decreasing your account's balance. Similarly, many sites offer bonuses during popular golf events that can help you make risky bets.
While these promotional offers and bonuses are widely available on most betting sites offering golf wagering, we advise you to go through the terms and conditions before claiming any bonus or promotional offers.

Variety of Secure Banking and Currency Options
No one likes slow-paced golfers. The same goes true for bookies who utilize slow payment methods when running an online sportsbook. You should opt for a golf betting website that offers a wide range of flexible banking options for making deposits and withdrawals.
Without good banking and currency options, it'll be difficult to transfer money to and from an account. As a result, you might miss some good golf betting odds and lines. Moreover, withdrawing money will also be tough, as some banking methods could take weeks.
Therefore, make sure you sign up on betting sites that cater to your preferred banking method, allowing you to place bets with the utmost confidence that your hard-earned money is secure. It's also best if the bookmaker you choose offers the option of using digital cryptocurrencies such as Ethereum, bitcoin, and so on.
Recommended Read: The Importance Of Setting Deposit Limits When Online Betting
Security, Legality, and Trust
This may not be an issue if your country has a legal betting space. Nevertheless, it pays to be careful. Before you create a golf betting account, it's better to check the website's license. That's because scamming websites often have a confusing layout, making it difficult to look for legal documents. If trusted gambling bodies regulate them, the bookie is likely to adhere to all compliance and fair play laws.
Before registering, you must also check the website to find out whether they use adequate security protocols such as enhanced privacy settings or digital encryption to protect your private information from being accessed by malicious third parties. Most reliable golf betting websites prioritize two-factor authentication to ensure optimum protection.
Availability in Different Platforms
Gambling was first revolutionized with the availability of online sites offering competitive odds on diverse markets. However, with time, technology has advanced, and punters now expect bookmakers to offer services on a range of smart devices, including computers, laptops, tablets, and smartphones.

The golf betting site you choose must offer an optimized mobile site or a dedicated app that works like a charm if you feel like betting on the go or don't want to miss wagering on your favorite golfers or tournaments. The design of the website or app should also be intuitive, with an easy-to-use interface and no interruptive ads. Time is essential for online betting, so make sure you don't have to wait for the website to load or waste time searching for hidden widgets.
Key Features
Innovative features offered by bookmakers catering to golf bets can vastly improve the online wagering experience. Live streaming and live betting provide lucrative and exciting betting opportunities. When picking the golf betting bookmaker, make sure the site not only offers these features but offers them with as little delay as possible. The bookmaker should ideally announce the available opportunities days in advance so that you can conveniently play your bets.
Customer Support
Professional and friendly customer service is essential for a seamless experience on your chosen website. A good golf betting site will have exemplary customer service that's accessible round-the-clock to solve issues and respond to queries. If you make a mistake or need help, unresponsive or unknowledgeable representatives could lead you to lose money.
Cash-Out
When you've made a wager on any golf event, and everything is going well, you should have the option to cash out your winnings. This is because no one can ever be sure of the next turn of events in the game of golf. Having the option to cashing in on wagers is a surefire way to lay hands on guaranteed profits, often even before the golf game comes to an end. However, it's also a convenient way to minimize losses if things aren't going your way. Most top golf betting websites will allow you to cash out your winnings using any smart device so that you can enjoy the option even when you're in transit.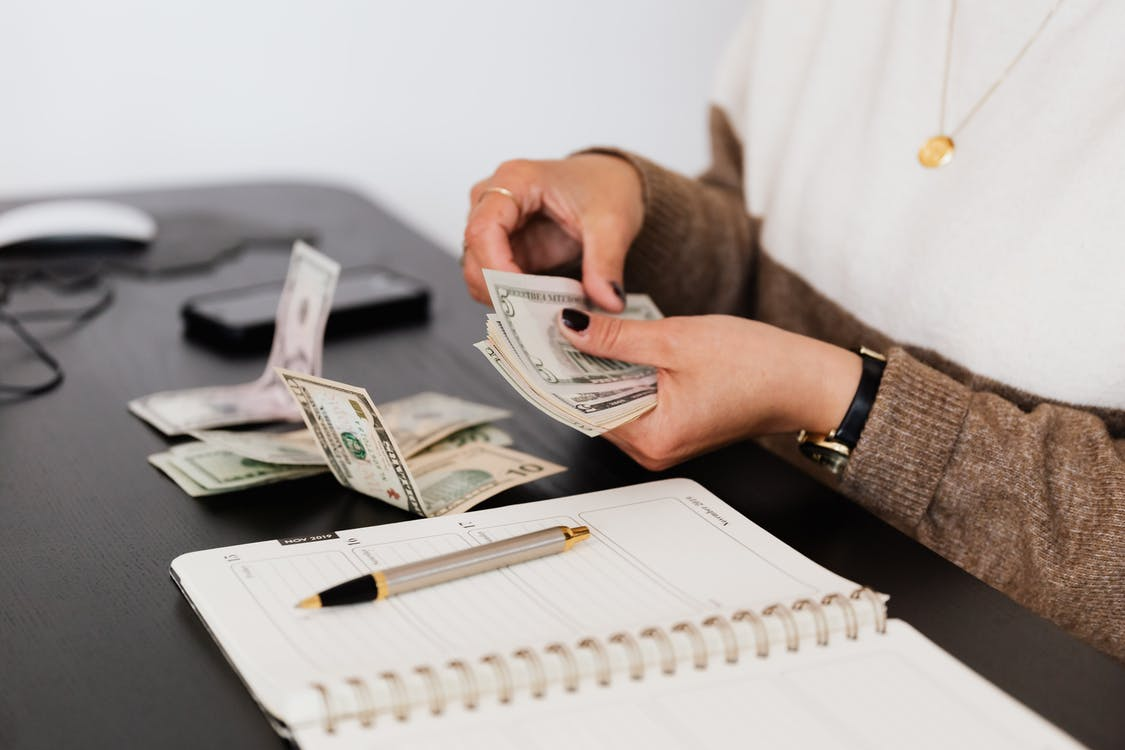 Most Popular Golf Betting Markets
Just like the clubs in your golf bag, which carry sentimental and practical value, the various types of golf bets can also help enhance your game. Some bookmakers offer punters only the ability to pick outright winners, while others offer extended wagering flexibility. Understanding the golf odds and bet types are paramount to making smart and profitable bets.
Golf Futures
Outrights or futures bets require punters to predict the outcome of an event or tournament long before the start time. No, you won't need a crystal ball, but it sounds like it would prove super useful in such bet types.
These golf lines are relatively difficult to hit because of the extended time horizon, but they also offer healthier payouts if punters can successfully find an edge. Future odds are generally offered on the major tournament winners, but they also focus on propositions like whether a particular golfer would qualify for the Olympics or make the Ryder Cup.
The future odds variety and golf prop bets offered at a particular sportsbook are one of the biggest differentiators between golf sportsbooks. Keep reading to learn more about golf prop bets.
Golf Props
As one of the fastest-growing markets in the golf wagering world, prop bets allow punters to bet on a variety of factors related to particular outcomes within a golf tournament. These light-hearted wagers are designed to add some fun to the overall betting experience of golfing enthusiasts.
Things like odds on a hole-in-one, performance of a particular golf player, hole-to-hole outcomes, and take on general propositions like wins by nationality and specific event timings are also included in these bets, often referred to as 'golf specials.' Let's look at some of these in a bit more detail.

Head-to-Head Bets
These odds pit both golfers against one another. So instead of betting on one golfer against the field, punters can wager on a golf player against another to bet on who might post better scores. These are similar to moneyline wagers available for each round as well as the entire tournament.
Hole-in-One Wagers
Hole-in-one bets are when they layer land the golf ball in the hole straight from the tee in a single shot. It's a fairly rare shot, but punters can place wagers on this, knowing that high odds are unlikely for the event. Most bookmakers won't ask punters to nominate a golfer to hit the miraculous shot.
Betting on the Cut
All stroke play tournaments have a cut that's enforced after the two-day play, typically eliminating the lower field half to reduce the challengers' number. When a golfer continues playing after the cut, it's said that they've made the cut as opposed to those who have missed the cut for not being able to advance. Punters can bet on whether the golfer would miss or make the cut.
Golf Match Bets
These wagers pit two golfers against one another in either an entire tournament or a particular round. With such wagers, punters are charged for predicting which of the two golfers might shoot the lowest score. Nothing else going on matters for golf match bets other than how each golfer fares against the other.
First Round Leader Bets
With this type of wagers, punters are looking for golfers who would likely top the leaderboard after the first day's play concludes. It doesn't matter what happens to the gold player after this, as the wager counts only the day one's final table.
Top 10 – 20 Finish Wagers
Punters can bet on players finishing among the higher places in the heavily fielded golf tournaments. It could be the top 5, top 10, top 20, and so on. As long as the punter's selection finishes within any of those places, they're in for some real money.
Top Nationality Wagering
With the majority, if not all of the golf tournaments teeing off each week, several betting markets often open up on the top performers from each of the nationalities competing. Sometimes multiple golfers from a single region take part in the tournament. Punters can bet on whether a golfer of a specific nationality is to outperform his fellow compatriots.
Golf Betting Tips: Beginners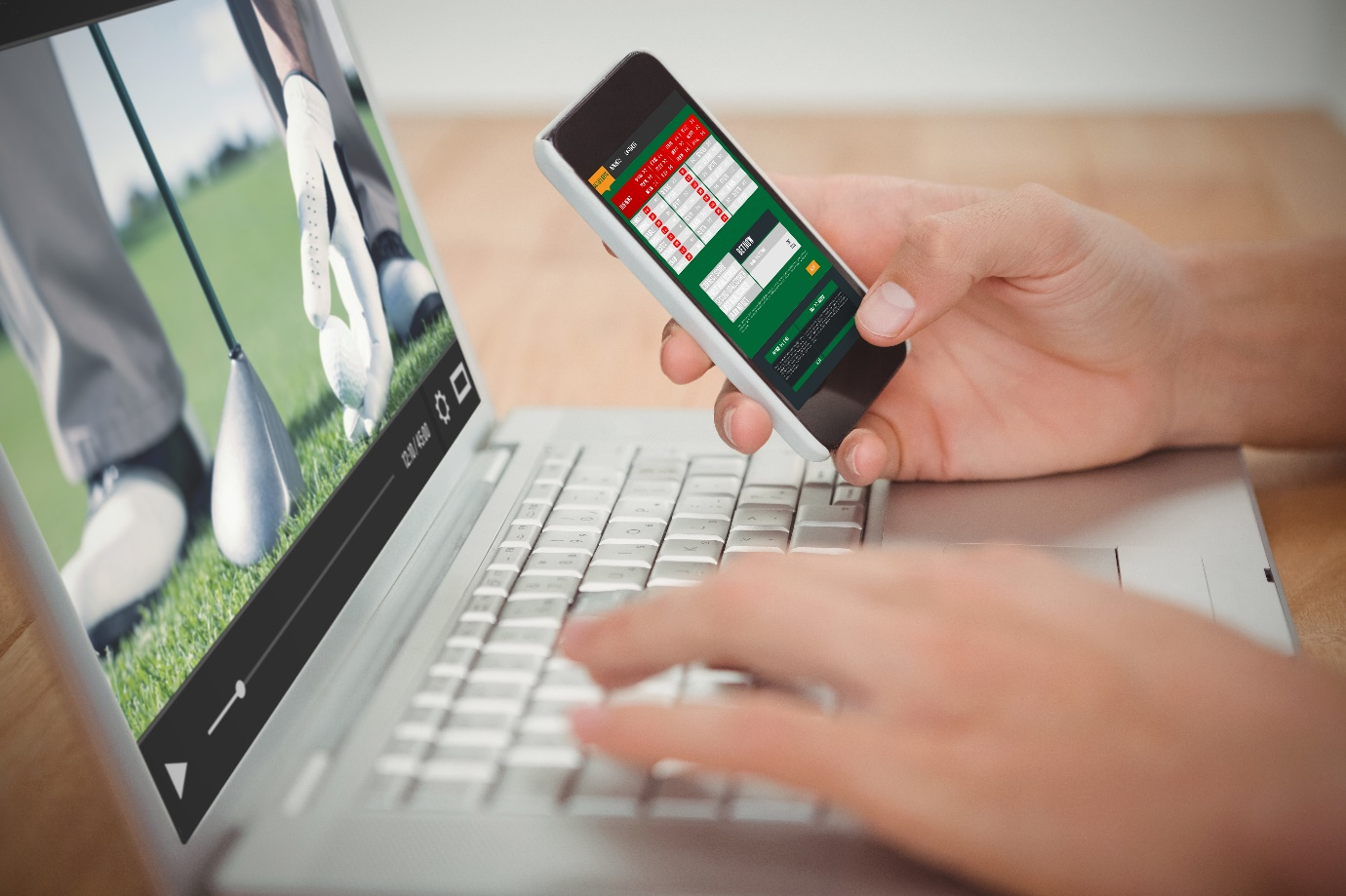 Spread Your Risks
As a novice, you should know that betting is more about skills and less about luck! This means it'll be a while till you learn the tricks of the betting world. Rather than betting your assets on one golfer, it's best to survey the golf course and see how good are the odds of your selection to finish the tour and win. If they make it to the top five or six, you're good to place your bets.
Be Wary of New Players
It's always fair to make exceptions; however, the safer bet is to avoid gambling on new players that are yet to prove themselves by winning a tour event. Each player is under immense pressure to win the event and stay in the game for as long as possible.
Golf Betting Tips: Pros
Study the Course
Each course in the gold requires a specific set of attributes by the players. Narrow courses with tree lining require more accuracy than others, whereas bigger ones have scope for big-hitters. Upon studying the courses, you can evaluate your choice and predict how they'd perform.
Golfer's General Form
Before you start betting on golfers, it's always a better idea to check their recent form first. It gives you an overview of how their recent performances have been, giving you a chance to dig deeper into your preferences and place the bet on the right player.

Best Golf Betting Sites: Some Top Favorites Reviewed
Unibet
Unibet offers competitive betting odds for all events on the PGA Tour and the European Tour over the standard calendar year. Having recognized golf as a punters' favorite, the bookie has thrown all of its weight behind the sport as a key part of their online sportsbook. This means golf betting enthusiasts can find the most competitive odds, top promotion, and diverse betting markets on golf betting, along with live streaming and in-play betting opportunities when they sign up on Unibet.
Bet365
As one of the world's most renowned bookies, Bet365 has gradually built an enormously successful model based on revolutionary promotions and ideas inspired by golf betting coverage. Punters can find coverage on all golf tournaments around the globe, each with extra golf special bets and great odds. As a result of getting things right often, the bookmaker has become a top favorite of golf bettors looking for their next putter flutter.
William Hill
William Hill is a comprehensive bookie that includes market-leading odds for punters interested in golf betting, including in-play and other golf markets. Cash-out is also available if things take a turn where your wager looks threatened. The bookmaker offers a complete golf betting package, including markets on the most popular bet types on all prestigious and major golf tournaments.
Betfair
Golf wagering at Betfair means competitive odds, excellent mobile betting options, in-play betting, and extra each way placed paid out on most of the biggest golf tournaments. No doubt, Betfair is among the top favorite bookmakers of bettors as the bookmaker pioneered cash-out betting and specialized in cutting-edge features that allow punters to cap their losses or secure maximum profits without having to wait for the tournament or event to finish—all at the touch of a button.
Ready to Get Started on Golf Betting?
If you still need help picking the best-golfing website, head on to Betting Sites Ranking. It's a website that lists the top online gambling sites users can use to browse sites, compare golf sportsbooks with others, and even read detailed and regularly updated reviews.
Besides listing sites, the website has a vast collection of guides and blogs on various sports, including golf betting guides, tips and tricks, and pointers to get you started on the right foot.
You can also use the site to keep an eye on the latest golf betting odds, news, and analysis to gain a leg up throughout the golf season. Our experts combine years of firsthand experience betting at online bookmaker sites and apps with analytic research to review and rank the best golf betting websites on different golf events.
Whether you're looking for the safest betting site reviews, online sports betting odds, or anything related to the online gambling world, you're likely to find them on the website.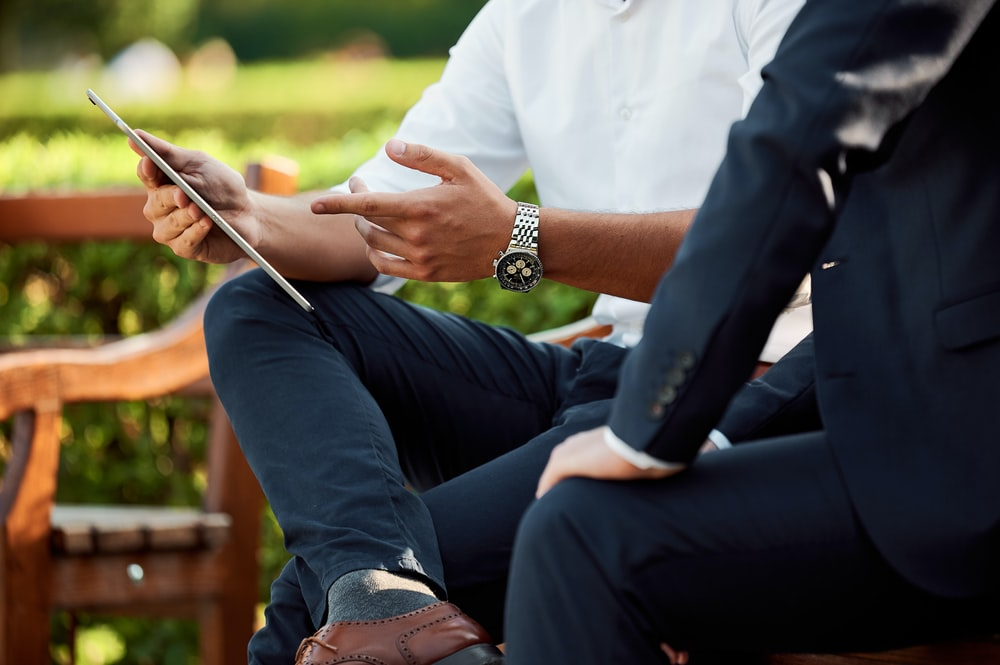 You can also check local betting sites in your region along with the top daily odds for events happening in the next 24 hours. Moreover, you can even search sites based on banking options, such as crypto betting sites or no verification betting sites.
Betting Sites Ranking shares the best betting websites worldwide to help betters know the best options while staying on top of the latest betting promotions offered by different sites. The platform is all about making online sports betting easy, fun, and rewarding for punters worldwide.
Sports betting enthusiasts can also learn all about UEFA Bets, Premier League Betting, NFL Betting, NHL Betting, NBL Bets, NBA Betting, MMA Bets, and much more! Online bettors from anywhere can access their local and international online sports betting websites, online betting apps, and live casinos to play slots and poker.
Head over to their localization filter that will make your hunt for the best online betting sites quicker and easier. But don't forget to wager responsibly while you enjoy some thrilling action this golf season.