South Africa accounts for more than 80% of the gambling industry on the continent and is looking to compete within the global online sports betting market worth over $237 billion by 2017.
In South Africa, the sports betting industry centers around horse racing, cricket, soccer, and rugby.
Bettors may also place wagers on the top US sports league like the NHL, NFL, MLB, and NBA. Many options exist through a number of betting shops and a range of sports books.
It's recommended that wagers are placed through gambling operators licensed by the government of South Africa or elsewhere. In South Africa, the online sports betting industry offers a unique environment for gamblers.
With a plethora of online betting sites available, you'll have a ton of options to choose from.
Read as we highlight the betting scene in South Africa, including the top 6 sports to bet on, live casino games, lucky numbers, and more!
Betting in South Africa: Top 6 sports to bet on
South Africa is home to an array of cultures, and so naturally, residents also love a number of different sports. South Africans love playing, watching, and betting on sports.
At Betting Sites Ranking, our team of experts has studied the most popular sports in South Africa and put together a list of what's popular to bet on. So, read on!
Cricket
Whether it's the domestic competitions or international matches, cricket holds a special place in the hearts of South Africans.
The top 5 betting sites in South Africa will always make an effort to provide offers and promotions on cricket, especially when the South African team is playing an international tournament. There are also plenty of betting markets that cover matches of other countries as well.
Read our review on 1xbet South Africa – the top betting site in South Africa!
Rugby
Rugby is a prominent sport in South Africa. Many people in South Africa follow the Springboks tests and punters may expect to find sports odds on all international games.
In addition, Currie Cup games and United Rugby Championship garner a lot of betting attention in South Africa.
Horse racing
South Africans have been placing sports bets on horse racing for a long time.
Some top horse racing events bring the nation together and these events are popular with even those people who don't take any notice of the sport any other time of the year. Nevertheless, the best betting sites in South Africa provide markets for races every single day.
Here's our review on 1xbit to get you started!
Basketball
While basketball may not be as trendy as other sports in South Africa, it's gaining a lot of popularity of late.
Younger audiences like basketball, which indicates why a lot of online betting sites are providing sports betting odds and online sports betting markets for the NBA as well as leagues around the world.
Tennis
South Africans love tennis — and the country has produced several top tennis players over the years. This is just one of the many reasons why there are many betting sites for tennis in South Africa.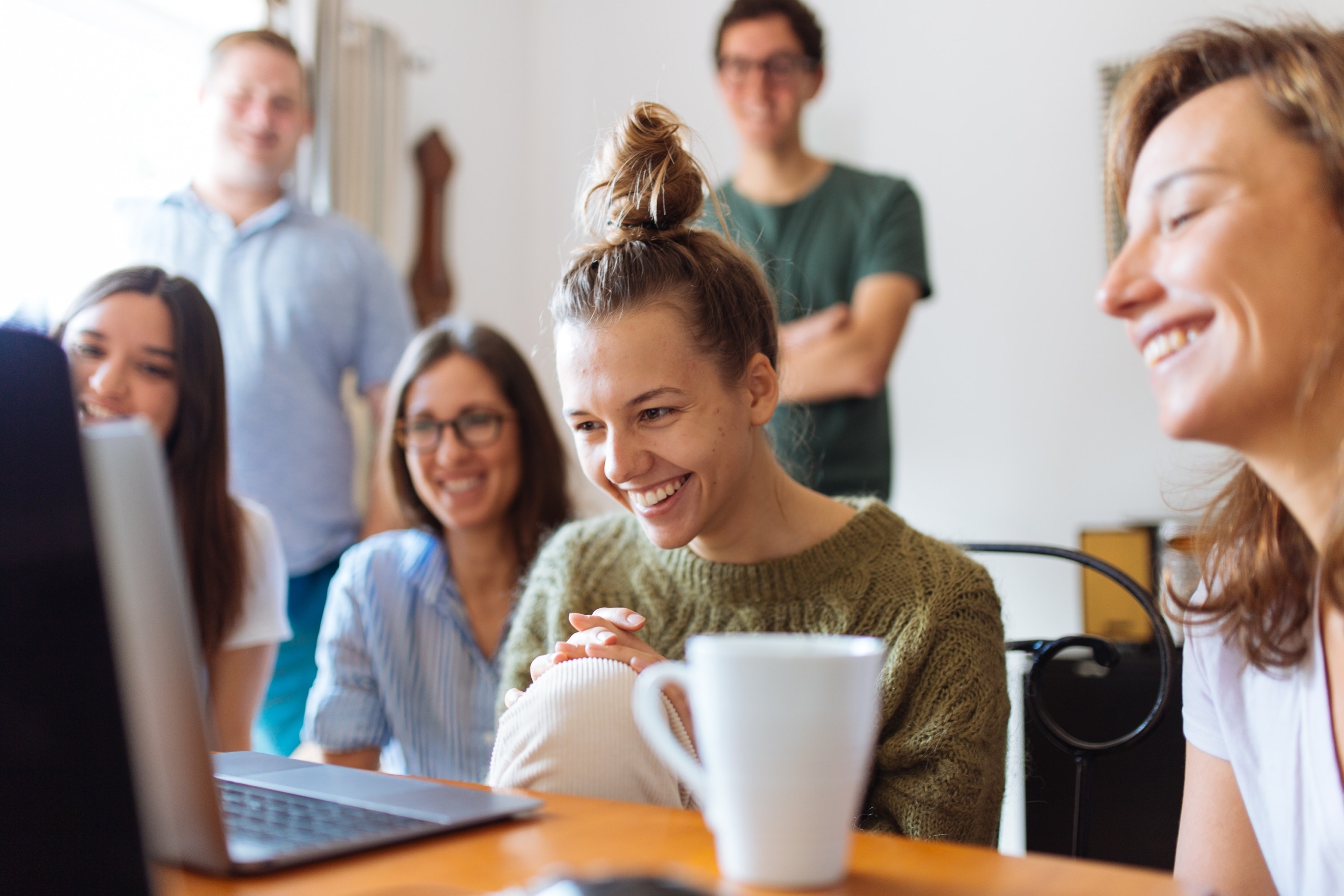 Any tennis betting site will have markets covering big tournaments like the US Open and Wimbledon. However, all the WTA and ATP events from around the world get just as much coverage in South Africa.
Looking for a tennis betting site to bet on in South Africa? Try MyBookie. Here's our review!
Soccer
Nobody can doubt the popularity of soccer in South Africa — and usually, the betting markets covering the national league are quite busy. There's a lot of support for Bafana Bafana, the national representative team, especially during the Africa Cup of Nations and the World Cup.
South Africans are also passionate about soccer tournaments and leagues from across the world.
Big leagues like the Bundesliga, La Liga, and the EPL frequently attract attention, and the top betting sites in South Africa will always highlight all the biggest games available every day with their online sports betting markets.
Casino games and live casino games
In South Africa, casino games are also referred to as live games and have seen a significant rise in popularity ever since the country legalized them. While there are only a few games South Africans currently enjoy, they're some of the best:
Online roulette
Fortunately, South Africa has legalized online roulette and a number of online betting sites are offering it. Currently, there are five different games available, namely, Dragonara, Grand Casino, Hippodrome, Casino Malta, and Resorts Atlantic City.
There's also lightning roulette, which is wildly popular — a game where random numbers on the wheel get enormous boosts.
The casino live streams them directly, and they're an absolute blast to play on mobile. If you want to read more about online roulette, head on to Betting Sites Ranking.
Live Monopoly
Similar to Dream Catcher, this live game comes with an additional bonus game that can pay out huge multipliers, leading to some mouthwatering payouts.
This game isn't just popular in South Africa, but overseas as well. Plus, there are a ton of YouTube videos showing bettors hitting big wins.
Dream catcher
This is a lucky wheel-style live game where gamblers must predict where the wheel will stop. There are a number of multipliers that can amplify your winnings. Also, the betting starts from as little as R1 at some casino sites.
More live games
There are a number of other live games that haven't been mentioned above, including Deal or No Deal, Lightning Dice, etc.
Best betting sites in South Africa have a massive selection of live games and we suggest having a look at why they're currently offering them. For more information, visit Betting Sites Ranking.
Lucky numbers
This betting is similar to playing the lottery except you have a lot more opportunities to win. With lucky numbers, you have more options to choose from than simply picking every winning number.
You can also bet on the color of the ball, single-digit numbers, high or low numbers, and 1, 2, 4, or 4 different numbers to be drawn, and much more.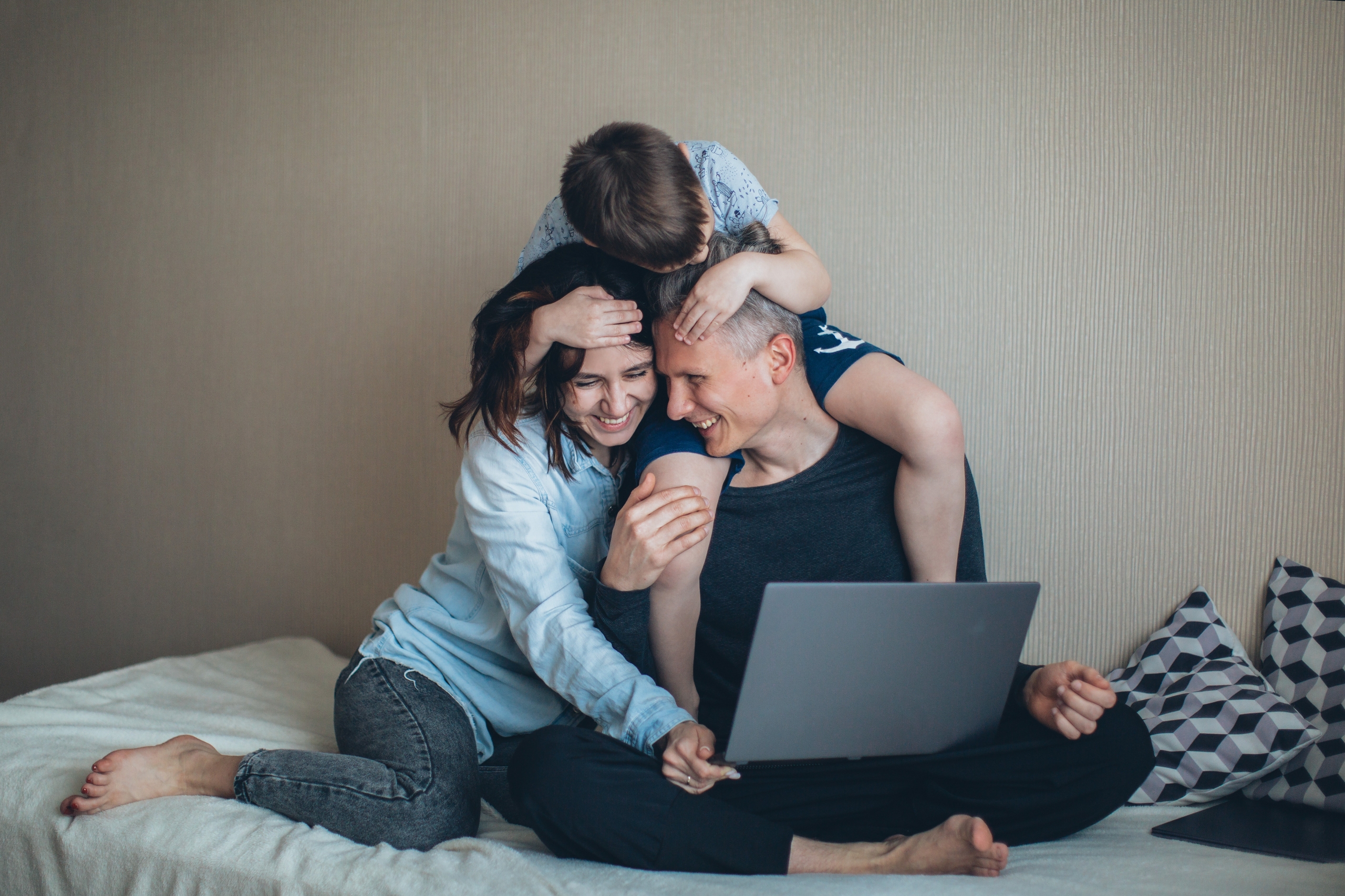 Some common 'lucky numbers' games you can play comprise Euro Jackpot, Euro Millions, Spanish Daily (with or without a boost), UK49s, and South African Lotto.
With a variety of draws taking place regularly, there's always a bet to be had, and some of the lottery odds on offer for the balls are pretty decent. Here's our brief guide on how you can place and win your next bet:
Playing lucky numbers
Learning how to play lucky numbers is very simple. However, you need to master a few basics. When playing lucky numbers, you can choose from a number of different betting options.
But what's the simplest bet you can make? To predict one number (between 1 and 52) that will be drawn in your preferred lottery.
If your number is drawn, you'll win 5x your stake. But what happens other players choose the same number that you've chosen? Nothing, you'll always win the same amount of money, and so will they. Usually, lucky number payouts are as follows:
Predict four numbers (between 1 and 52): If all your numbers are drawn, you'll win 3000x your stake
Predict three numbers (between 1 and 52): If all your numbers are drawn, you'll win 400x your stake
Predict two numbers (between 1 and 52): If both your numbers are drawn, you'll win 52x your stake
Remember, winnings are based on the South African Lotto and vary based on which draw you bet on.
Betting on the bonus ball
Top betting sites offer to bet on the bonus ball. Here, we look at some of the best bets you can place:
Predict single-digit bonus ball: If the bonus ball is number 1 to 9, win 4x your stake.
Predict low (1-24) or high (26-52) bonus ball: If you guess correctly, win 2x your stake (number 25 counts as a loss as it's in the middle)
Predict the bonus ball's number: If your number is drawn, you stand to win 47x your stake. This is a very popular betting market.
Where to bet on lucky numbers?
Today, most online betting sites have lucky numbers betting to complement their sports betting offering.
Visit Betting Sites Ranking to find the list of operators with the most comprehensive range of betting options available.
Betway is one of the best betting sites in South Africa for lucky numbers
With over 160 local and international games related to lucky numbers, Betway is one of the leaders in lucky numbers betting in South Africa.
Draw Sum market is one interesting bet you can make, which allows betting on the total number when all the balls are added together, along with whether that total number will be even or odd. To read more about Betway, visit Betting Sites Ranking.
Casino slots
In 2020 and 2021, many online betting sites in South Africa added legal casinos and slot games to their offering.
Now, players can enjoy playing an array of casino games, ranging from blackjack and roulette to exciting live studio games from Evolution.
There's a gigantic selection of games on offer and we suggest you visit Betting Sites Ranking for more details.
On the casino slots front, you can enjoy playing YGG Drasil games, Pragmatic games, and Spina Zonke games. There are more than 200 unique slot games to choose from, all of which are licensed and legal in South Africa.
Placing your initial sports bets
First, open your sports betting account, after which you'll be asked to deposit a certain amount before you start placing bets.
Next, place your first bet. To do this, you must understand the basics of how to place a bet and what you can bet on, all of which are covered below:
What sports can I bet on?
Most popular betting sites in South Africa have a range of sports you can bet on, including golf, cricket, rugby, soccer, and horse racing, along with American sports like ice hockey, basketball, baseball, NFL, and many more.
Some online betting sites will provide sports that others won't but, at a minimum, all online betting sites will offer soccer betting.
How to place sports bets?
Once you have a basic knowledge of markets and what they mean, you should get going and start placing your initial sports bets. Ensure you have a bonus or cash balance to place your bet. Best betting sites in South Africa offer a minimum bet of R1, which is our recommendation. Here's how you can place your first bet:
Log in to your account:Visit the homepage of the betting site, insert your credentials, and press the log-in button.
Find your match:Look at the menu of sports available (often, it's on the left-hand side of your screen) and click the sport you want to place your sports bets If needed, choose your tournament/league/event from the drop-down menu and then click on the particular match you want.
Add your bet:On the first screen, you might not see a lot of betting markets. However, if you're looking for something specific, click on the event and you'll find more betting markets. Adding your bet is simple: clicking on the sports odds will send that selection to your bet slip. If you want, add more bets until you're satisfied.
Place your bet:Navigate to the bet slip (it's usually found on the right-hand side of your screen) and enter the amount you want to bet under 'stake.' After entering your stake, you can see how much you stand to win. If you're fine with the bets you've chosen, click the 'submit' or 'place bet' button. Your stake will be returned along with any winning bets.
What is a sports betting market?
Simply put, betting markets are the different types of results you can bet on for a particular sporting event. Most online betting sites offer anything between 3 and 300 betting markets on a sporting event.
Your chosen betting market will depend on which result you want to predict. For instance, a soccer match will have different markets for actual goal scorers, the total number of goals scored the match result and many more.
Following are some popular betting markets across an array of sports including cricket, rugby, and soccer.
Outright:This is a long-term bet which involves choosing the winner of a series or a tournament instead of just a single match. For example, you may place an outright bet on the winner of the Rugby World Cup, the Ashes, or Wimbledon.
Over/under:Here, bettors predict whether there will be more or less tries, runs, points, or goals than a given number in a particular contest. To ensure you win, the match must finish with either over (if you predicted over the given number) or under (if you predicted under the given number).
Point spread:In sports, a point spread is used to 'level the playing field' between two teams who are miles apart in terms of skills and experience. Betting sites choose a number of points that can either be subtracted or added to the final score based on which team is the favorite to win.
Match result:The most common betting market is the match result. Choose a player or team you think will win the match. In sports, where a draw is possible, you can also bet on this outcome.
How to withdraw funds from your account?
Assume that you've got a good start with online sports betting and are ready to withdraw your account balance. Now, before withdrawing your money, you must first verify your sports betting account.
You can cash out using four main withdrawal options. EFT is the most common where online betting sites pay the money directly into your account.
Some other options are Standard Bank, FNB eWallet, and ABSA CashSend. If you want to withdraw, the betting site will send you a text message with a code that you can use to cash out at an ATM.
Visit the homepage of the betting site and log in to your account using your credentials.
Click the 'Profile' or 'My Account' button (usually at the top right of your screen).
Click 'Withdraw' and choose the amount of money you wish to withdraw (withdrawals are processed to the same account you used to deposit and often take a couple of business days at least).
There are a variety of withdrawal methods available at different online betting sites, so ensure you check what options you have and stick to the one that works best for you.
What do odds mean in online sports betting?
Before you start placing bets, it's always helpful to know how sports odds work. Sports odds indicate how likely an event (for example, a match's outcome) is to happen and how much money you'll win if your bet is successful. While sports odds are shown as either decimals or fractions, they mean exactly the same.
¼ can be computed as 4 / ( 4 + 1 ) = 0.80, that is, 80% chance your bet will win
1/1 can be computed as 1 / ( 1 + 1 ) = 0.50, that is, 50% chance your bet will win
4/1 can be computed as 1 / ( 4 + 1 ) = 0.20, that is, 20% chance your bet will win
9/1 can be computed as 1 / ( 9 + 1 ) = 0.10, that is, 10% chance your bet will win
Here's the easiest way to think about this: 4/1 means, that for every R1 you bet, you'll win R4. On winning bets, you always get your stake back (indicated as '+1'), so R5 will be your total return.
Some online betting sites in South Africa use a different sports odds display than the others. For example, Hollywoodbets use a sports odds display of 0.5, which would be the same as 1.5 at Betway or Sportingbet.
In addition, every bookmaker in South Africa will return your stake on winning bets — if they don't, that would be illegal.
Why choose Betting Sites Ranking to find the top 6 betting sites in South Africa?
With a massive variety of South African online betting sites, you want to know you're getting the best free sports bets available when joining.
Here at Betting Sites Ranking, we're constantly providing welcome bonuses, the latest offers, and ranking the best betting sites in South Africa and those that stand out from the crowd.
The comprehensive list of the best betting sites in South Africa not just guides you to the latest free bets but also offers you our ranking of various online betting sites in South Africa.
From the types of sports odds and markets offered to live streaming and payment methods, we dig deep to find out just how good every bookmaker is.
All online betting sites listed on Betting Sites Ranking are fully licensed in South Africa and are trusted places to bet. The promotion codes and free bets available have been fully tested, allowing us to separate the best from the rest.
Betting Sites Ranking reviews some of the best betting sites in South Africa
Betting Sites Ranking compares and reviews the leading online betting hubs. Browse through our listings and select a bookmaker that suits you best – we're your ultimate source of the world's best betting sites.