The U.S Open
The Billie Jean King National Tennis Center in Flushing Meadows, New York, hosts the U.S Open. As one of tennis's earliest competitions, the U.S Open can trace its origins back to the U.S. National Championship, held for the first time in Newport, Rhode Island, in 1881.
Since it had previously been held on grass and later clay courts, it switched to hard courts in 1978 when it relocated to the USTA National Tennis Center in Flushing Meadows, Queens. While both the U.S Open and the Australian Open are conducted on hard courts, Flushing Meadows' Pro DecoTurf surface has less bounce when compared to other hard courts.
The USTA Billie Jean King National Tennis Center has 22 courts, including four exhibition courts (Grandstand, Louis Armstrong Stadium, Arthur Ashe Stadium, and Court 17, often known as "The Pit"), thirteen field courts, and five practice courts. With a capacity of 22,547 spectators, Arthur Ashe Stadium is the world's largest tennis stadium.
A whopping $46.3 million is awarded in cash and prizes at the U.S Open, making it the biggest prize pool in the competitions. The U.S Open has tiebreakers in each set, unlike other major slams, which only have one in the final set to determine the winner. Pete Sampras, Roger Federer, Jimmy Connors hold the record for the most U.S Open men's singles trophies (five).
On the other hand, Serena Williams and Christ Evert have six women's singles championships to their names, making them the most successful women tennis players in the history of the game.
Tennis U.S Open Betting
Everywhere you go, you'll see tennis being played, and as a result, sports bettors are rapidly flocking to it. When it comes to money earned by sportsbooks in the world, tennis is only beaten by soccer and horse racing. It's a fascinating game that provides a broad range of betting markets and championships that happen in the twelve months. Such opportunities are ideal for bettors to make a handsome amount of money.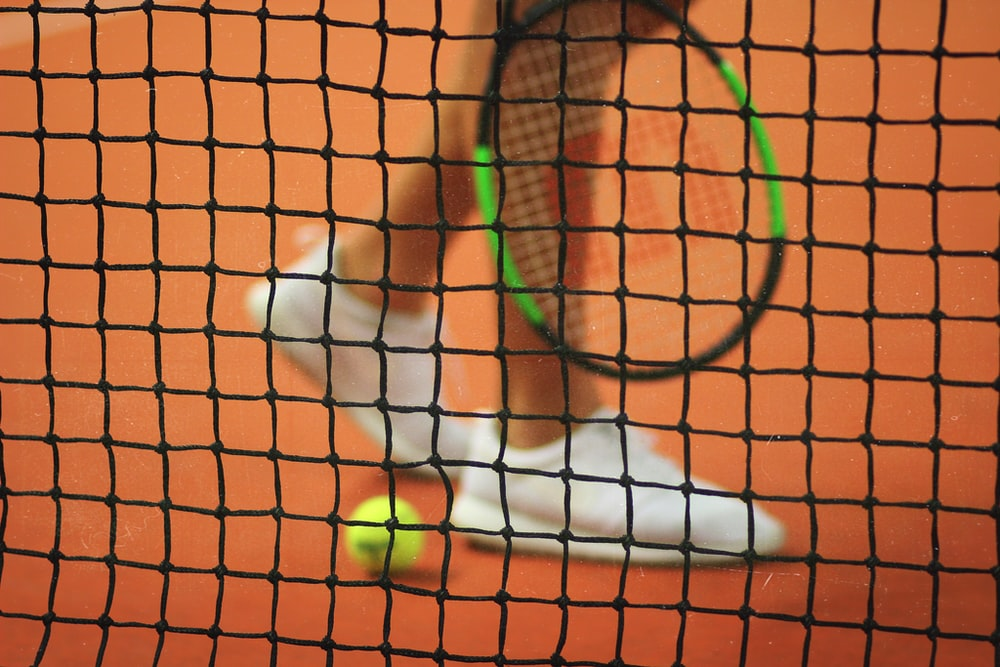 Whether it's the ATP or WTA, tennis tournaments provide a wide variety of betting options for fans. Tennis bettors can find value in a variety of places, from gambling on particular individuals to conquer the event to wagering on specific matches.
Individual Matches
The most prevalent U.S Open gambling technique is to put real cash bets on specific games in the game. Over just two weeks, there are a staggering number of games in both the men's and women's singles categories. Watching, researching, and preparing adequately for tennis betting will open up a wide range of possibilities for your money. The best U.S Open gambling sites offer a wide range of wagering options for each game.
For starters, here are the most important ones:
Money line betting – It's among the most straightforward ways to wager on the U.S Open's main event. You only have to predict the outcome of a match.
Handicap Betting – In handicap wagering, you wager on a player that you feel will perform better than anticipated, but you ultimately want him to lose the match. Allowing the underdogs to play on an equal footing is one of the goals of this method.
Over/Under – Choosing to bet on the overall amount of rounds or games that will be completed in a tennis match is known as "over/under" betting.
U.S Open Futures
Another option is to make a wager on the U.S Open futures market. The most preferred wager is on either the women's or men's singles champion. But there are also other markets like this:
Who will reach the final?
The quarter-finalist
Guessing the finalists
In essence, they are all based on the same ideas – to gamble on a competitor to advance through an event's stages. As a result, futures betting on the U.S Open can be rather irritating because of the time it takes to settle. However, excellent odds can be found in these markets if one knows where to look.
Live Betting
If you spend a lot of time watching tennis, live gambling is an amazing option. This is a great technique to profit from U.S Open gambling if you do it correctly. You'll need a certain amount of expertise and familiarity with the rules and strategies to spot emerging patterns in a game.
You can wager live on the U.S Open since there are so numerous games to choose from. You can watch them all on TV or stream them for free online. Finding these opportunities is the key to making money in the market.
Prop Bets
Betting on the precise result or the probability of a tiebreak occurring are just two examples of unique tennis props that can be found in some sports betting. These are high-stakes bets that are usually only offered in larger events and at specific bookmakers.
Things To Know When Betting On The U.S Open
As there are countless matches played in just two weeks, U.S Open wagering offers a lot of opportunities to gain money. Here are some things bettors should consider making profitable bets:
1. Keep Your Options Open
It's essential to have a look at all of the U.S Open bookmakers that are available to you. Individuals who emphasize only a few betting opportunities can miss out on a lot of money. If you're going to gamble on the U.S Open, you must consider the basic choices, including money lines, over/under, and totals.
Several of the most popular U.S Open bookmakers on the internet provide additional alternatives. Look at each one to see which bets are the best ones to make.
2. Numbers Matter
Statistical research cannot be ignored if you're considering betting on the U.S Open. Numerous websites, including the U.S Open's official website, offer free information such as head-to-head, previous U.S Open records, and current player form. When you're betting on the U.S Open, you'll have access to a plethora of numbers, so utilize them to your advantage.
3. Keep In Consideration The Player's Physical Fitness
The U.S Open is a multi-day event. Every competitor has a unique strategy for the event depending on specific objectives. The best players, for instance, aim to reach their optimum performance towards the middle of the second week of a tournament or event. They tend to play more aggressively against their lesser opponents in the early stages of the game to quickly defeat them and conserve energy.
That's not an option for the lower-ranked guys. They rarely make it to the end without running out of steam. When betting on the U.S Open, it can be helpful to look at how long each individual has spent on the field before you place your wagers. The accumulation of weariness and the potential for a five-set battle versus a solid competitor can play a significant role in determining the outcome of a match.
4. Surface Of The Courts
The U.S Open's ground surface, known as Deco Turf, rewards players who hit the tennis ball flat. When compared to the hard courts at the Australia Open, this court is relatively faster. However, it is much slower when compared to the grass courts of Wimbledon.
To summarize, it's unrealistic to think that being a baseline grinder will get you far in this league. Those players who can serve well or finish fast at the net will have the highest chances of succeeding.
5. The Tie-breaker Rule
Among the peculiarities of the U.S Open is how it handles tiebreakers. Every set of a U.S Open game includes tiebreakers, making it the sole Grand Slam event to do so. For the U.S Open, a tiebreaker is used to choose a winner instead of the traditional two-final round rule. What effect does this have on the final result of a game? Anyone who can serve well and keep their head in the game will have an advantage here.
Some traits that stand out in these tiebreakers: the ability to hold serve under pressure, as well as a lack of breakpoints for the other player. The skill to perform at a high level indicates two things. One, they don't get nervous at critical periods and can keep their calm. Second, they have a powerful enough game to avoid putting themselves in such a scenario at all.
It doesn't matter how you look at it; an athlete that possesses such quality is surely the favorite when playing the tiebreaker.
6. The Tournament Draw
One of the most important aspects of placing successful bets heavily depends on the draw of the tournament. Keep a record of who the listed participants are and who they draw up against. Start speculating about potential matchups and which ones seem most interesting to pursue. You should also keep an eye out for under-seeds. Occasionally, these newcomers are more than mere qualifiers for the tournament.
These could be athletes who have just recovered following an injury or those searching for a shining moment before retirement. It's important to know how the players fare when playing on hard courts too. In addition to examining the U.S Open tournament draw, bettors must also evaluate hard court tournaments that precede the U.S Open.
An underrated player who does well against elite competition in such tournaments could find himself facing off against a top opponent again in the opening round of the U.S Open. If this is the case, you could discover yourself a fortunate underdog, as running into a formidable rival early on normally signals problems.
7. Watching The Game
It's a common misconception that watching the U.S Open on TV and following up with the live commentary and data is all you need to do well when betting on the tournament. There is no way around it: always keep an eye on the games you're betting on.
It is possible to identify dynamics and correlations before the bookmakers respond by altering the odds. Gambling on live tennis tournaments is all about keeping an eye out for these clashes.
Looking For U.S Open Betting Sites?
If you or someone you know is looking for U.S Open betting sites, Betting Sites Ranking is your best option. Our platform is a one-stop-shop for bettors who are looking for trusted betting platforms, websites, and applications. Our goal is to rank gambling sites around the world so bettors can have the ultimate betting experience.
Our team does this by comparing and reviewing every site based on what they have to offer and how the user experience is. For your safety and peace of mind, we've examined their services and security profile to make sure we're only recommending secure places.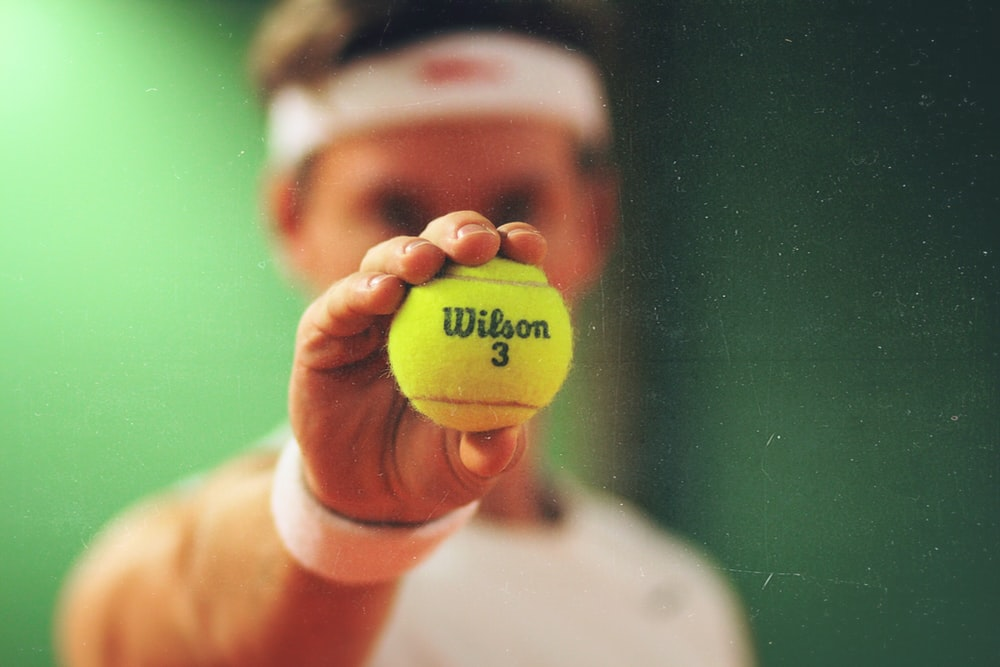 The possibility of landing on a dubious site that could harm your funds or put you at risk is eliminated when you limit your internet tennis gambling to only those websites that our experienced researchers have thoroughly examined. As veteran punters, we understand everything to check for in a digital bookmaker.
Not only do we provide comprehensive lists of gambling sites from all over the world, but our platform also has complete guides for people who are beginners at betting. These guides cover every aspect of gambling and can make anyone a pro in no time. In addition to these guides, our platform also has interesting blog posts that will keep you posted about everything that is going on in the gambling world.
Whether you're looking for the best gambling sites in Kenya, NFL odds, or the best sports betting app, our platform has it all. We also have lists of gambling sites and casinos that accept cryptocurrencies as a form of payment. With the massive crypto adoption in the last couple of years, it seems inevitable that cryptocurrencies will replace fiat currencies.
With our lists, bettors can be well aware ahead of time and can be well on their way to making profitable bets when cryptocurrencies hit every gambling website, platform, and application around the world.