Women's cricket is still considered a unique form of sport. While it still has a long way to go to measure up to men's cricket in terms of popularity, some rapid progressions have intensified its fame.
Cricket is a centuries-old sport. But the inception of women's cricket took a lot of time before taking off. The history of women's cricket dates back to the 18th century. It all started in an English region known as the Village Greens. Lots of aspiring and talented girls used to have a keen interest in playing cricket. But the lack of opportunities, learning resources, and support always obstructed their growth.
If we talk about the early days of women's cricket matches, one cannot forget the low-key yet historic cricket match between women cricket players in Surrey English villages. Two teams went head-to-head at the Hambledon cricket grounds, which are considered one of the oldest cricket grounds in the world.
This match is known as a pioneering turning point in the history of women's cricket. It's when people started to become aware that women can play cricket too. But given the circumstances, the players and aspiring girls knew that their journey would not be easy.
Today, as we speak, women's cricket has become a worldwide phenomenon, so much so that it has penetrated the world of online cricket betting. Virtual betting apps and sports betting sites now offer accurate odds and predictions and a lucrative betting pool for women's cricket bettors.
In this detailed blog post, the experts at the Betting Sites Ranking have shed light on the history, evolution, and ever-growing popularity of women's cricket. We have also discussed the ins and outs of women's cricket betting and its best practices.
Delving Deeper into the History of Women's Cricket
In the early days, women's cricket teams were formed at local levels only. Two major countries that played a significant role in popularizing women's cricket are England and Australia. Female cricketers used to tie their hair with different color ribbons for teaming.
All of this led to the formation of the world's first-ever governing and authorizing body for women who wanted to play cricket. The renowned Women's Cricket Association was launched with the sole purpose of bringing women to cricket grounds. This association encouraged school and college girls to try playing cricket. By this time, men's cricket was already a popular sport that made women realize the potential of this game.
The Increasing Charm of Women's Cricket
As time passed and the Women's Cricket Association gained ground, the game's appeal started spreading overseas. In 1934, New Zealand and Australia formed their own women's cricket organizations to support female cricketers. This was a sign that people were enjoying women's cricket, and there was a lot of hidden potential yet to be discovered.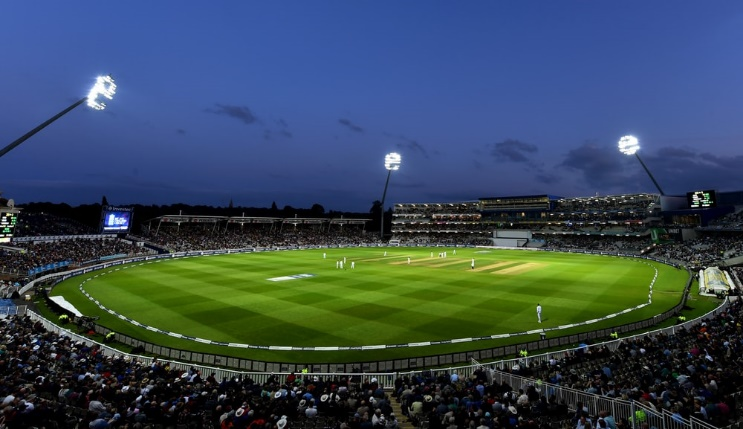 Cricket has always been associated with men. Male cricketers have dominated the sport throughout history. However, women have been showing interest and playing this sport for just as long as men. The main reason behind this difference was the absence of national as international level women's cricket events.
Therefore, creating and grabbing an equal footing in the cricket industry has been a challenge for the opposite gender.
However, women's cricket has become a famous sport in recent years. Moreover, data and studies show that the game has become popular in the betting industry as well. Online bettors from across the globe are actively betting on their favorite women's cricket team, player, and coach.
At Betting Sites Ranking, you can find many online betting websites and online betting apps to bet on women's cricket events from the comfort of your home. Continue reading to learn more about women's cricket and betting tips to maximize your success and profits.
Top Women's Cricket Tournaments and Leagues to Bet On
With the dramatic growth of women's cricket popularity in the world, it's not very hard to come across international-level cricket events with females showing their talent. Today, we have so many globally famous women's cricket events happening all year round.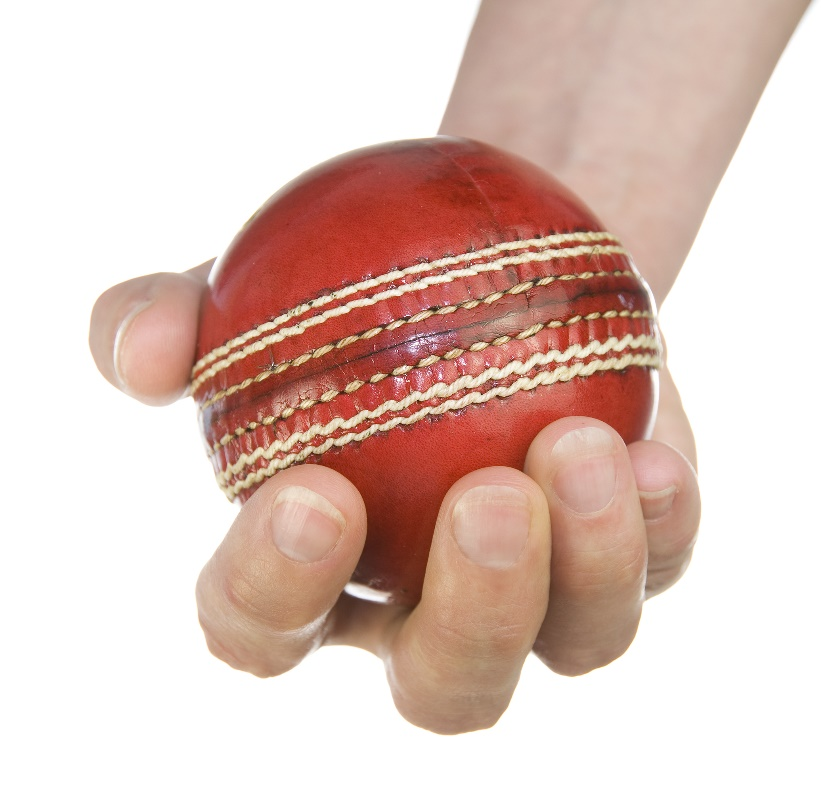 From thrilling domestic events to championships hosted by the ICC, online bettors and cricket fans are offered multiple avenues to enjoy women's cricket.
In this section, we have highlighted the two main women's cricket events:
ICC Women's Cricket World Cup
The first ICC women's cricket world cup took place back in 1973. Since its launch, the event has become insanely popular around the world. This tournament follows the ODI format with matches that have 50 overs. The one-day matches are played among the world's best teams, including India, Australia, and England, among many others.
Recent studies have shown that the ICC cricket cup for women now has a global viewership of over 180 million. Right now, the twelfth edition of the ICC women's cricket world cup is being hosted by New Zealand. Head over to our website for the latest updates. You can also start betting on the ongoing ICC women's cricket event right away!
ICC Women's T20 World Cup
Similar to the men's T20 cricket world cup, ICC launched the women's T20 event that was first played in 2009. The next T20 ICC Women's cricket event will be held in South Africa in 2023. This women's cricket event has a global viewership of over 100 million.
Some of the other women's cricket events that are worth betting on include:
Women's Cricket Ashes Cup
World Cup Qualifier
ICC Women's Championship
Women's Big Bash League
The Hundred
Women's Under-19 Cricket World Cup
Ready to bet on women's cricket? Head over to our platform to access the best cricket betting sites now! You can also choose a betting app that allows you to bet on your favorite sport via smartphones.
Most Successful Women's Cricket Teams
Australia and England are the two most successful cricket teams in the women's cricket community. These teams have proven to be highly competitive, talented, and hard to beat in the past tournaments.
There are, of course, many other countries with international women's cricket teams, including Pakistan, New Zealand, India, and South Africa. But the Aussies and English women top the charts. Thanks to continuous investments and developments, the women's cricket landscape is changing and creating more opportunities for female cricketers.
How Do You Bet on Women's Cricket?
Betting on women's cricket matches is no different from wagering on men's cricket events. Just like men's cricket, the counterpart also has the same match formats such as:
ODI cricket match
T20 cricket match
Test match
Therefore, betting on women's cricket is not a challenge, especially if you've bet on men's games in the past. However, if you're new to online sports betting and want to start your journey from women's cricket betting, here are some popular types of cricket bets you should know about:
Women's Cricket Live Streaming
Live streaming betting is exciting and very rewarding. Thanks to reliable and advanced online betting platforms like Bet365 and Betway, you can wager on women's cricket matches live. You can access online cricket betting sites via Betting Sites Ranking. We recommend you to check our 1xBet, PariMatch, and Bet365 for live stream betting.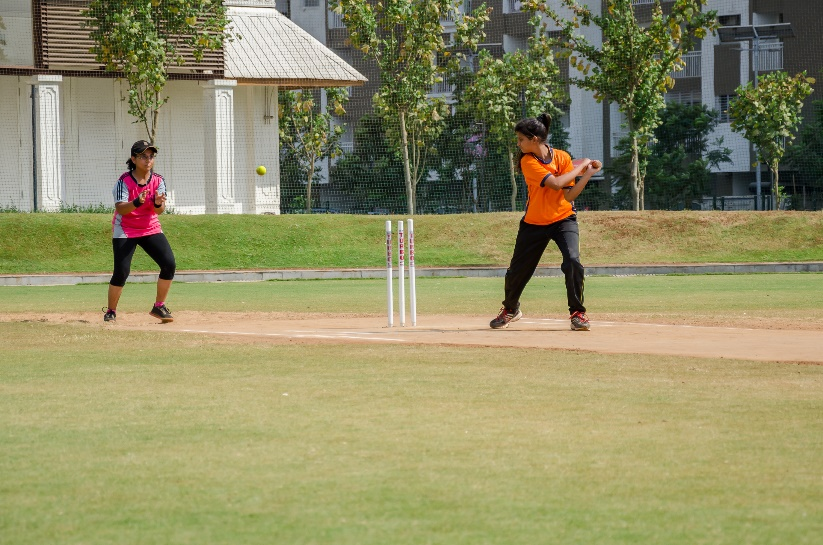 These websites have extremely user-friendly interfaces that allow bettors to switch between bet live-action and bet tracker. You can also learn how to bet on cricket matches on our platform.
Match Betting
Match betting in cricket is the most common form of betting. During a women's cricket match, online bettors can wager on their favorite team. But that's not all. You can also pick more than one teams that you think will likely win a series or a tournament. Moreover, match betting wagers are also made on teams with the lowest winning odds.
Match betting is an ideal cricket betting technique for newbies, but regardless of its simplicity, it's equally popular among the betting pros.
Match Draws
Just like in any other sport, cricket also has tied matches. These kinds of matches are very thrilling because both teams tend to fight till the very end. Bettors who love to play it risky and want to try new cricket betting techniques are advised to pick this bet.
In this wager, bettors need to decide whether or not a match is likely to have a draw outcome.
Highest Runs in the Innings
Honestly, the number of ways you can bet on a women's cricket event is huge. From choosing your favorite batswoman to bet on to wagering on a cricketer who'll score the highest runs, there are several ways to ensure your success.
Top inning runs scorer is another lucrative bet pool you should check out. In this bet, gamblers need to study different sportsbooks and odds to predict the number of runs that will be scored during match innings.
Top Bowler
Bowling is the second key aspect in cricket after batting. Sports bettors can wager on their favorite bowlers during a women's cricket event. Now there are myriad ways to bet on the bowling line of a particular team, including:
The bowler who will secure the highest number of wickets
Bowlers with most leg-spin wickets and LBWs, etc.
To learn all about cricket bowling techniques and how they can affect your bets, head over to Betting Sites Ranking's blog section now.
Top Batswoman
Every cricket tournament crowns one distinguishing player as the individual of the tournament. When betting on women's cricket games, you can place your bet on a player who you think will be the outstanding player in the season. This type of bet requires a sound knowledge of betting odds to identify the key cricketers with high chances of performing well.
Before wagering on a cricketer, choose a reliable betting site and learn all about the future predictions. Bettors can also pick more than one players to bet on. This bet is popular for having handsome payouts for winning sports bettors.
More types of cricket betting strategies that can be tried during women's cricket events include:
Team of Top Batswoman
Bowler Match Bets
Batswoman Match Bets
Outright Winner Bets
Over/Under Score Bets
Series Score Bets
Toss Bets
Run Bets
Wicket Count Bets
How Can Betting Sites Ranking Help You?
Betting on cricket is an awesome way to make more profits. Cricket is a globally well-known sport, and lots of men's and women's cricket events are happening each year. But to bet smartly, you need to keep track of the best odds, betting opportunities, and cricket betting tips.
This is where we step in. Betting Sites Ranking is a prominent, safe, and unswerving online platform offering far-reaching access to the best betting websites. Online sports betting fans can leverage this virtual tool to learn about new bookmakers, bonuses, signing packages, and promotions. You can also increase your knowledge about betting and gambling via our blog section.
Whether you're looking for precise data on the best gambling websites, live casinos, betting website rankings, reviews, or top daily bets, Betting Sites Ranking is your one-stop spot.
The website will help you explore the world of online sports betting and discover the best online wagering sites from around the world.
With a team of international, multi-talented, skilled sports bettors, we generate the most educational and detailed resources for online bettors. Our website is full of instructions, tricks, rank cards, how-to guides, and facts on virtual sports bookmaking websites and mobile applications.
At Betting Sites Ranking, apart from cricket events, lacrosse, football, golf, tennis, and rugby, online betting lovers can also bet on niche sports such as horseracing and auto racing. Our website also has a localization filter that can help you find betting sites in your country.
Check out casino websites, top mobile betting sites, and more at Betting Sites Ranking today!