Craps is an extremely thrilling game. However, learning it is easy. Whether you're hitting the Vegas Strip or playing real money craps online, you can apply these strategies to your game to maximize your chances of winning and minimize the house edge.
The wild bettor
This is probably the riskiest craps strategy – and quite aggressive too.
For instance, this includes betting on craps like 2, 3, or 12. This tactic works for bettors looking for some win with a friendly house edge and solid payout. With these bets, players get a decent payout of 7:1.
Field bet strategy or iron cross craps strategy
This is one of the advanced craps strategies where bettors have to make a combination of bets – they place and field bets. When you say place bets, it includes 4, 5, 6, 8, 9, and 10. The field bets, on the other hand, covers 2, 3, 4, 9, 10, 11, or 12. If you combine these numbers, you cover almost every number except 7.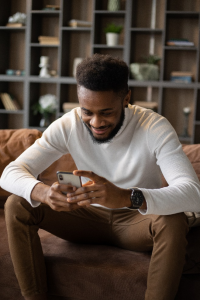 3-point molly strategy
This strategy relies on a range of outcomes. First, you need to bet on the pass line, or you're betting that the shooter wins. If 7 or 11 is the 'come out roll,' you'll win the bet. However, if the throw shows 2, 3, or 12, you'll lose the bet. For every other number, a point is established. In a 3-point molly strategy, the 'come' wager supports the pass line bet. You set a point first and then place the come bet.
This is a bet on the outcome of the shooter's next roll. Your wager wins if the shooter rolls a 7 or 11. However, you lose if it shows 2, 3, or 12. The 'come bet' is placed in a special box on the betting table if the numbers 4, 5, 6, 8, 9, or 10 lands. This serves as your subsequent 'point' number. Your wager will win/lose depending on the next number shown. You'll need to wager again after the 'come bet' wins. This procedure is repeated until a point, or 7 is rolled.
Betting Sites Ranking provides the best betting sites reviews worldwide
At Betting Sites Ranking, we use our expertise to find out which top betting websites are worth your time. Whether you're in the USA, Europe, or India, we'll help you find the most popular betting sites.