Understanding slot volatility is essential as it helps players set their expectations straight. Whether you hit a massive one once in a while or frequently win small prizes, it all depends on the game's variance.
Here, we highlight the differences between low and high-volatility slot machines.
Low volatility slots
Games with lower volatility have a lower risk. These games aren't boring and payouts on low volatility slots aren't much (but they're frequent). Small wins seem to pop every now and then, and you lose precious time because you're so entertained by all the animations and bonus features holding your attention. But this doesn't mean that big wins aren't possible on these games – they can occur and they do, not just on the same scale.
High volatility slots
Higher volatility leads to greater risk. While the payouts are bigger, they're not so frequent. Sometimes, you'll click the 'spin' button only to be disappointed and hoping for a better result next time around. But if everything goes well, you'll hit a jackpot, which will make the long, unending spell totally worth it.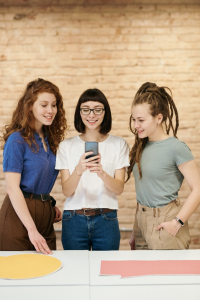 These slots are common among bettors who prefer games that provide an opportunity for huge wins.
When should you play high volatility slots?
Never go for high volatility games if you don't have enough cash and time. Remember, playing high volatility slots requires patience – you should be satisfied with not witnessing enough action while you wait for the big bonus features to get your bank balance rolling again.
It's also preferable if your budget is great and you can afford to walk away from the game once you're done spending the amount you had in your mind. For many people, the excitement of chasing the big win is worth the satisfaction, and this needs a lot of patience. These games are designed for exactly this kind of slot experience.
Note that a lot of these games can provide huge payouts. You may end up hitting wins multiple times soon after sitting down to play. Of course, this doesn't happen every time, but for players who can afford it, games with higher volatility are usually going to be more enjoyable.
Due to the intense competition, betting sports websites are constantly looking to innovate their offerings and serve customers better. Betting Sites Ranking does the hard work for you by reviewing and ranking these betting websites in your country.
So, whether you're in the US or Europe, you can trust Betting Sites Ranking to bring you betting websites that are really worth your time and money!