Widely known as La Liga in most English-speaking countries, the competition is at the pinnacle of global football. La Liga, or the Primera Division, is home to heavyweights Barcelona, Real Madrid, and several other top football clubs in the world. The event features 20 clubs with the sides playing each other twice—19 away, 19 at home.
Just like other major European Leagues, La Liga isn't only a fan favorite but also the prime pick when it comes to football betting. Punters can find hundreds of varying markets to bet on each week, with the bookmakers offering a healthy collection of betting markets offering an opportunistic route to profit. That's why experts at Betting Sites Ranking are here to provide you with constantly up-to-date information, tips, predictions, and strategies to enable you to make the most of your newfound knowledge about La Liga.
Whether it's full-throttle on the weekend or midweek action, the experts are here to save the day by delivering the right information to you. Here are some must-know basics before starting your La Liga betting journey this season.
How La Liga Works
A total of 20 teams compete in one of the biggest football events known to the world. Each team plays 19 away matches and 19 home matches, making it a total of 380 matches per season. In theory, they're all fighting for a chance to win the title. However, only a handful of teams genuinely have a chance to end the season as table leaders.
Real Madrid and Barcelona have been perennial favorites for the league for years, but recently Atletico Madrid has also joined them in the soaring skies. One point is awarded for a draw, whereas three for wins to each team. The team that ends up with the most points at the end of the fixtures is simply awarded the title. If the teams are tied on points, La Liga classifies them by goals scored, head-to-head goal difference, fair-play points, or head-to-head points. In the highly unlikely event that the teams still cannot be separated, a playoff match is played to reinstate the dominance of the rightful winners.
European La Liga Qualification
Interestingly, there's more than just the winning title for the other teams to challenge in the Spanish league. The top three La Liga teams are guaranteed a group stage place in the Champions League every season. The team that finishes fourth is also given a chance to qualify for the elite European tournament through playoff rounds. The team that finishes fifth also gets a chance for a spot in the group stage of the Europa League, whereas the sixth places team enters a third qualifying round.
La Liga Bets: Types, Tips, and More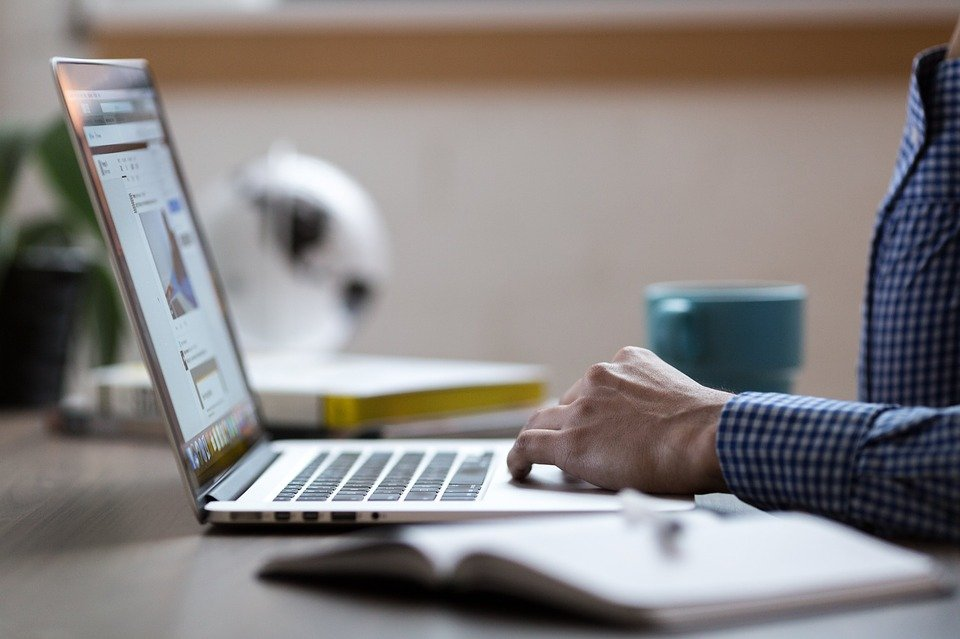 Over 2.5 Goals
The number of goals is one of the most prominent things that makes La Liga so attractive. The teams in one of the top football leagues in the world usually play open football, which means anything is possible. This has made the over 2.5 goals betting market quite popular among Primera Division punters.
Regardless of whether the two teams' meetings are from the lower part of the table or stronger ones, the chances are that the match will end in over 2.3 goals unless, of course, the bookmakers suspect a tough match. However, punters can choose to bet on under or over 2.5 goals, depending on the odds, preferences, and several other factors affecting their choice.
Both Teams to Score
Considering that most teams in the league follow an offensive style, it means the teams usually score more than one goal. However, it also opens up the space for conceding goals. Experienced bettors can often determine matches where both teams are likely to score at least one goal.
While there are plenty of choices to place up to ten bets per turn, it's important to remember that not all of them would have the same odds. As the odds get higher, so does the risk. However, punters usually don't need to conduct intensive research on such bets. They can boost the odds and possible winnings by making a combination of the bet with the match-winner, for example.
Correct Score
This type of bet is one of the most difficult but also the best one in the La Liga betting market. Punters don't require a special introduction to this betting type, as all they need to do is predict the right score at the end of the said match. Bookmakers usually provide several different possible outcomes to choose from.
The correct score betting market is quite popular, as the odds are usually quite high. While match-winner bets are safer, the odds are way lower. It's one thing to predict that Barcelona will defeat Real Madrid in a particular match, but predicting the win would be by 3:1 is another. Research and luck both play a crucial role in such bets where punters need to make informed decisions.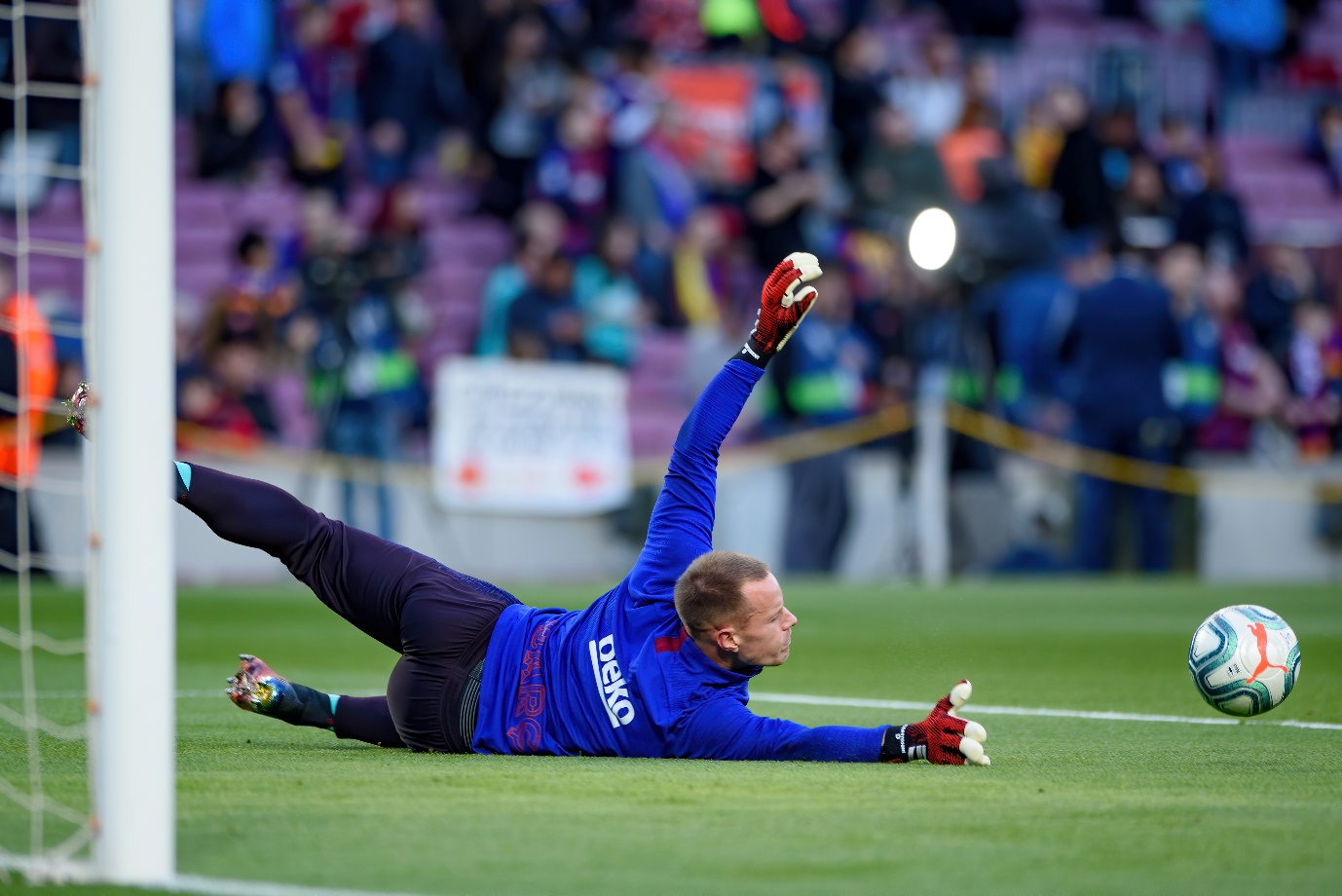 Goal Scorer
This is another exciting betting market that pays off well when you make the right prediction. Punters predict the player who is likely to score a goal in a particular match. If the player score at any time of the match, they win the bet. Whether the player scores the only goal, the last goal, or the first goal is completely irrelevant.
An analysis of players' performance usually helps learn about the habits of those that are often in good striking moods. Many La Liga stars score goals throughout the seasons, while others have their ups and downs. Checking the odd and researching are important to find value bets promising lucrative returns.
Yellow Cards
Football fans worldwide would know Primera Division as one league where players prefer an offensive or aggressive style. This leads to many matches in the league ending up in relatively higher yellow cars numbers being shown during matches.
Consequently, yellow card betting is one of the most popular betting markets for La Liga. It requires predicting over or under a certain number of yellow cards shown during a match. Bookmakers typically set the number with many variations, like the number of yellow cards per team, per player, total cards, etc.
Full Time-Half Time
The list of the best La Liga betting markets would be incomplete with FT-HT bets. Punters need to guess the right full-time or halftime score to win the bet. You can find many variations of this bet as well, such as the team that will lose in the end but lead at halftime or that they will draw at halftime but win at the end.
Must-Know La Liga Betting Tips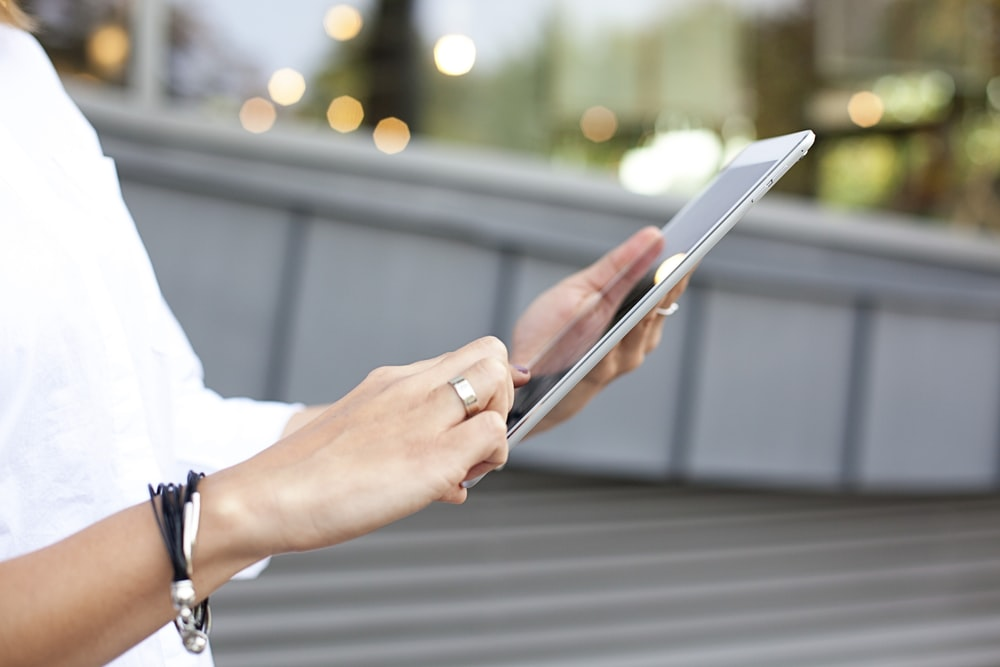 Learning the basics of the betting world is easy. Picking the right side consistently is the challenging part. And there's no substitute for in-depth research. Learn everything about the teams, game, and players. Here are a few tips to follow before you get started.
#1- Don't Make Random bets
Guesses and random bets only work when the luck is in your favor, which might not always be the case. Research the games you want to bet on to make informed picks and educated guesses.
Many novice bettors make mistakes by believing the intimate knowledge they possess about football might not translate to a nuanced understanding of football betting markets. Both are quite different things but complement the dynamics of each other.
The best way is to keep your bets small and begin with the leagues you know best. You can also practice paper trading by keeping a record of your fictitious bets to gain a worthwhile experience without risking real money.
#2 Find a Grind
Don't bet on everything if you're starting. Focus your research on a handful of teams only and wager on them exclusively. You don't need to become an expert on all 20 La Liga teams right away. Similarly, no need to invest money in dozens of betting markets dedicated to football. Each market has its nuances and quirks, so step into the game by developing an understanding of particular ones before you move on to others.
Bettors find it most profitable to focus on a handful of markets. Some prefer starting with 1X2 match results, while others bet only on Asian Handicaps or in-play markets. So long as you get a reasonable bet sized down, limiting the focus to a few markets helps reap significant rewards.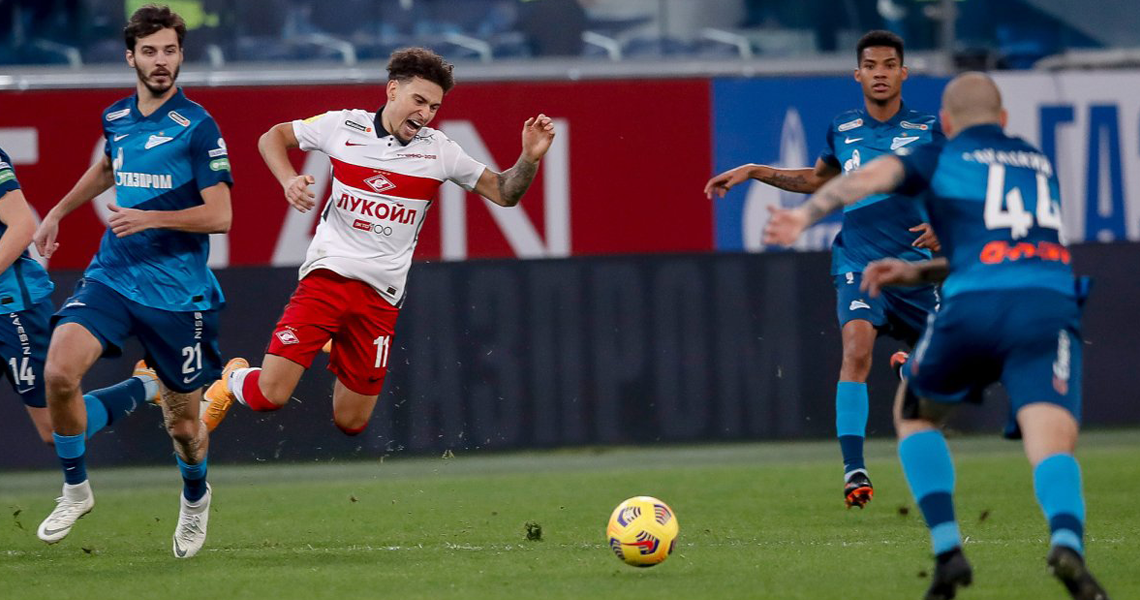 #3 Access Potential of Performance Accurately
Many football pundits go on and on about the team's 'great form' or 'terrible form.' The problematic thing is that forms are always fleet. Even if a team's form is great, it's no indication that it would continue or that the form is based on anything other than a run of good fortune or allusively fixtures, perhaps against lowly clubs. As a bettor, you shouldn't be interested in whether the team is in form, but rather their performance potential heading into the said match.
Assessment requires analyzing several factors, such as away vs. home performance. It's no secret that most clubs perform better at home than away. Averages reveal that most teams are roughly +0.83 goals better at home than when they're away. However, it might have something to do with performing in a certain environment rather than the belief of distinct home advantage.
Suspensions and injuries should also be considered when assessing a team's potential. Don't misjudge the effects of a player's absence due to suspensions or injuries. Rather, focus on the replacement player to analyze whether they successfully replace the lineup or might be a significant downgrade. The demand of fixture commitments, team chemistry, and personnel and tactical match-ups also affects the game plans. Betting value can be found if punters keep in mind the many factors that affect the team's performance.
#4 Shop Around
Always look around for the best bet price. This rule applies to all gambling bets at all times. It always pays to spend time shopping for the best betting odds and lines. Diligently check whether the bet you're planning to make is being offered elsewhere at a better price. Finding better bet odds might not help you win it, but it surely increases profits if you do. An added bonus of browsing more sites to shop for the lines is that you may find lots of promotions and bonuses too.
Moreover, it helps you be aware because odds that are significantly off across bookmakers signal that you might have missed something. In such a case, it's always recommended that you go back and triple-check. In a nutshell, the real strategy for successful La Liga betting is to devise a plan based on reason and logic after verifying the notions with statistics and data.
La Liga Betting Online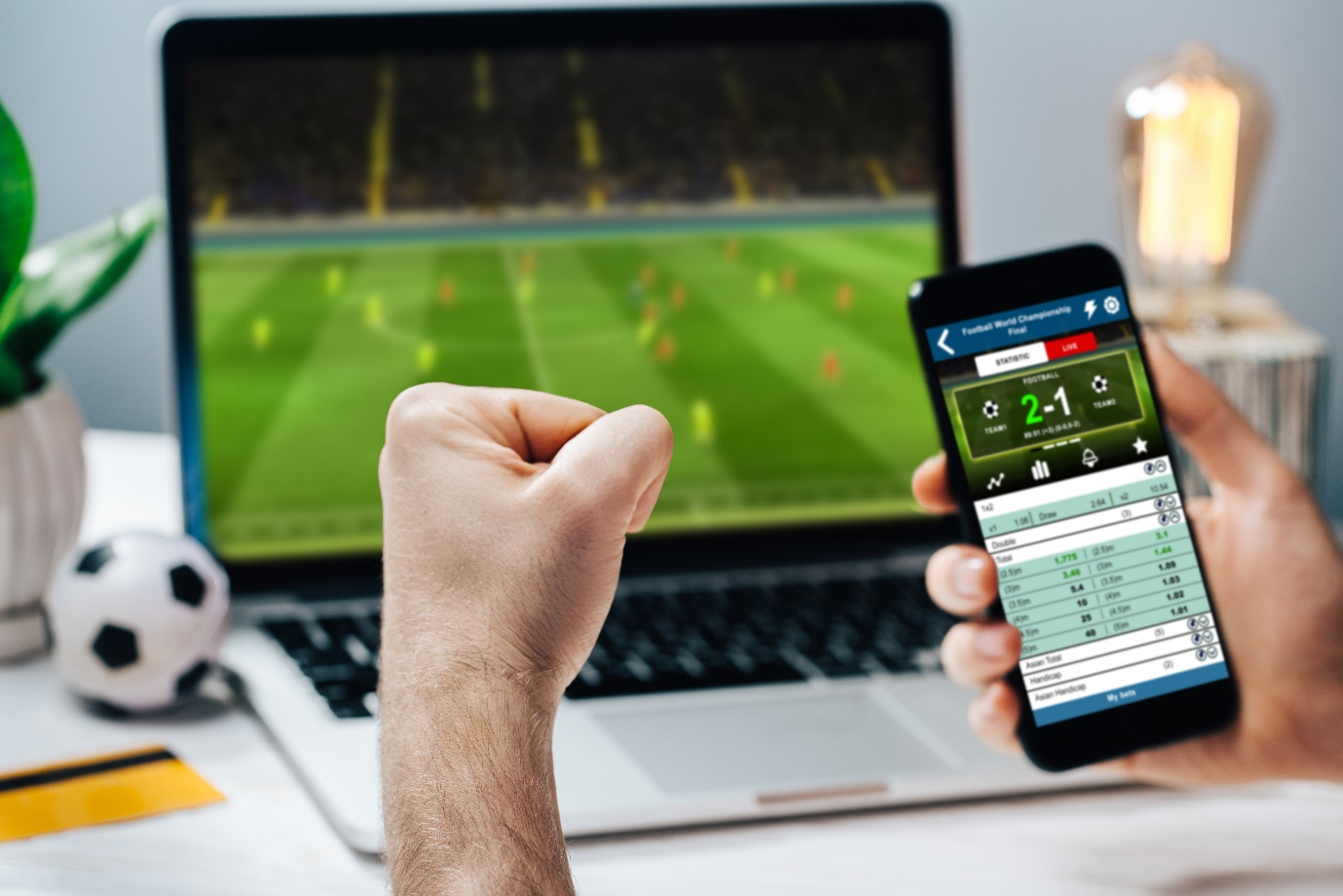 Choosing the right sports gambling website is key to profitable bets. Imagine picking out a brilliant bet after extensively researching on a La Liga match only to find that your bookmaker doesn't offer that market. Sign-up on one or multiple reliable sports betting sites offering a comprehensive selection of in-play and outright markets. Don't forget to consider the safety measures, payment options, licenses, bonuses, reputation, odds, features, and value offered by different bookmakers before signing up.
Use the comparison tool at Betting Site Ranking to weigh the pros and cons of different top-ranking legal sports betting sites offering services in your region. The platform is home to countless reviews by experts who have spent a considerable amount of time trying and testing the claims made by various bookmakers worldwide.
The list of sports betting sites and reviews is updated every 45 days by a team of professional experts scattered in over 100 countries worldwide to maintain authenticity and transparency. Players can find the top crypto-accepting sites, the best betting apps for iOS and Android, the top local betting sites, and the top daily bets that'll take place in the region in the next 24 hours. Just log onto the website and browse through multiple betting websites to ensure safety before placing your best bet.
You can also find a plethora of gambling guides, tips, odds, and information to learn all the basic and pro-level strategies for making profitable football bets by visiting Betting Site Ranking's resourceful blog section.
If football isn't your cup of tea, you can also find reliable cricket, rugby, golf, NBA betting sites, NFL betting websites, greyhound and horse race betting sites, and plenty of other sports betting opportunities offered by reliable bookmakers worldwide. Online gambling enthusiasts can also find the top online casinos that suit their style.