Ice Hockey's World Championship is a massive event, and while interest in it may not be as great in the United States as it is in the National Hockey League, there should be more betting possibilities available than there are for local tournaments and leagues.
This year's IIHF competition will begin on May 13th, 2022, and conclude on May 29th, 2022, with the final being played on May 30th. There will be a one-day break between the group phase and the playoffs, which will begin with the quarterfinals on Thursday, May 26th, the semis on Saturday, May 28th, and the finals on Sunday, May 29th.
Only Finland will host this year's IIHF World Championships, which will be staged at one of two venues, the Uros Live Arena situated in Tampere and the Hartwall Arena in Helsinki. Both stadiums are in southern Finland, about a two-hour drive apart. The Tampere Arena will host the semifinals, the bronze medal game, and the championship game itself.
History
Men's international hockey teams compete in the IIHF World Championships, the highest-profile international tournament in the sport. The first edition of the competition took place in Antwerp, Belgium, in the Summer Olympics in 1920, and till the Summer Olympics in Mexico City, Mexico, in 1968, it was termed the World Championships.
Berlin (Germany), Chamonix (Germany), and Vienna (Austria) hosted the first true competition beyond the Summer Olympics in 1930, after which the yearly competition began. It was not contested during 1940 and 1946 because of World War II.
Ice hockey was a two-horse race between the Soviet Union and Canada for most of the initial years; Canada managed to win fifteen golds before the Soviet Union's first triumph in 1954. However, the 1960s were a defining moment, with the Soviet Union winning an unbelievable nine successive gold medals from 1963 to 1971, making them the dominant force in the sport.
The Soviet Union won gold in 1973, 1974, and 1975 before being dethroned by Czechoslovakia, who won back-to-back titles in 1976 and 1977. However, the Soviet Union reclaimed the title and ended up winning the next five tournaments, as well as eight of the next ten, as just Czechoslovakia (1985) & Sweden (1987) were able to interrupt their reign of terror.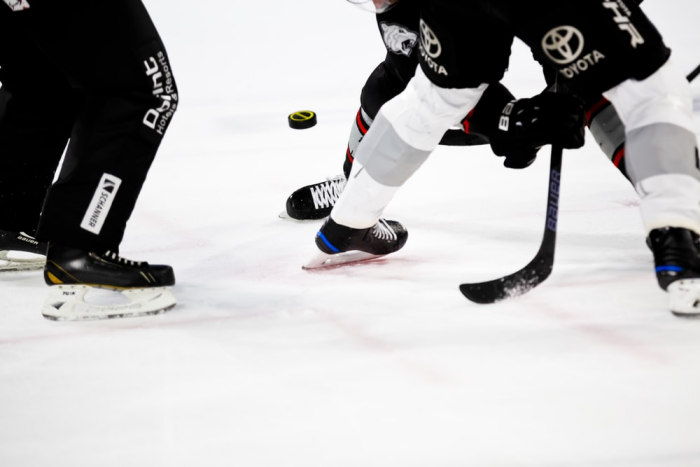 As the Soviet Union fell apart in the 1990s, the championship became considerably more competitive, and the Soviet Union's triumph in 1990 was its twenty-second and final triumph in 1993.
During the 1990s, Sweden took it home three times, the Czech Republic took it home four times (in 1999, 2000, and 2001) under their new administration, and Canada took home first-ever gold medal after 1961 in 1994, and then won it again the following year (1997). No nation has ended up winning three gold medals on the trot since the Czech Republic did so between 1999 and 2001.
Many countries have successfully defended their titles, but none have done so three times in a row. Russia (2008), Canada (2015–16), as well as Sweden (2017) have each secured consecutive gold medals in recent years, and Canada will be hoping to do the same in 2022 after earning the gold medal in 2021.

Tournament's Format
Eight teams from each of the 16 participating countries will compete in two equal groups in 2022 at IIHF World Championships, starting with top-ranked Canada and ending with Italy, which is placed seventeenth. Let's take a look at the groups these teams will compete in.
Group A – Denmark, Italy, Kazakhstan, ROC, Canada, Switzerland, Germany, Slovakia
Group B – Latvia, Great Britain, Finland, Czech Republic, Norway, United States, Sweden, Belarus
The round-robin method is utilized in each group, which means that every side will meet all of the seven teams in their group. By the end of the group stage, each team would have played seven times, for a combined amount of 28 games in each group and fifty-six matches during the group phase.
Ice Hockey – Playing Rules
Even if you've never heard of ice hockey before, comprehending its rules is simple because it shares many features with other sports. Athletes in ice hockey are using a hockey stick for moving a puck around the rink, and the goal is to score points.
The game takes place on an ice rink, as the name would suggest. The rink is approximately 61 by 30 meters. Players can move more quickly on "fast ice," a harder, smoother variety of ice.
An ice hockey lineup can contain up to 20 members. However, each side is limited to a maximum of 6 players at a time, consisting of 5 players on the pitch and one goalkeeper. To win an ice hockey game, a team needs to score a goal against the opposition team, and whoever has the most points at the end of the game is the winner.
One hockey stick is used to operate the puck during the game, or players can utilize their legs or feet. Furthermore, they are not permitted to touch the puck with their hands. Each game is split up into three 20-minute halves.
IIHF Betting Markets
Betting on ice hockey is possible in many different ways. You can find simple bets, wagers that offer only a modest amount of potential reward, and more complex bets. When it comes to bets, more complicated ones are usually better. Let's look at some of the most popular betting markets in the IIHF World Championship.
1. Moneyline Bets
There is nothing more basic and straightforward than placing a Moneyline bet. No point spread or other criteria are necessary; you simply forecast who will win.
2. Puckline Bets
Puck line wagers are analogous to point spread wagers in other sports. Puckline odds are usually limited to a spread of +/- 1.5, or even up to 2 in a few exceptional circumstances. Winning requires a larger margin of victory than the odds suggest.
3. Totals Bets
You place a totals wager if you believe that the combined number of goals scored by both sides will be greater or lesser than or equal to the odds offered by the bookmakers—only the overall score matters, not the match's outcome.
4. Parlay Bets
A parlay is a wager in which you place multiple wagers on more than one side, all at once. It's a little more complex and risky than a simple Moneyline bet, but the payoff is worth it.
5. Future Bets
Futures betting is a wager in which a single game does not decide the result. Typically, it is a playoff champion, a league season victor, or someone who receives a trophy or prize after the tournament has ended.
6. Proposition Bets
Often referred to as "proposition bets," these are bets that don't depend on the result of the match. Often, it's about whether or not something is happening or whether something is first or last. Prop bets might be a fun way to play, but the odds aren't always that great.
7. Live Bets
Live bets are wagers that can be placed during a live game. However, the odds and how they vary over time distinguish these bets from straight-up bets.
8. The "Grand Salami"
In ice hockey, the "Grand Salami" bet is a sort of wager that is exclusive to the sport. You can wager on the sum of the points of all the matches that will be contested during the day. You'll place your bets on either the over or the under, and the bookmakers will offer you the odds.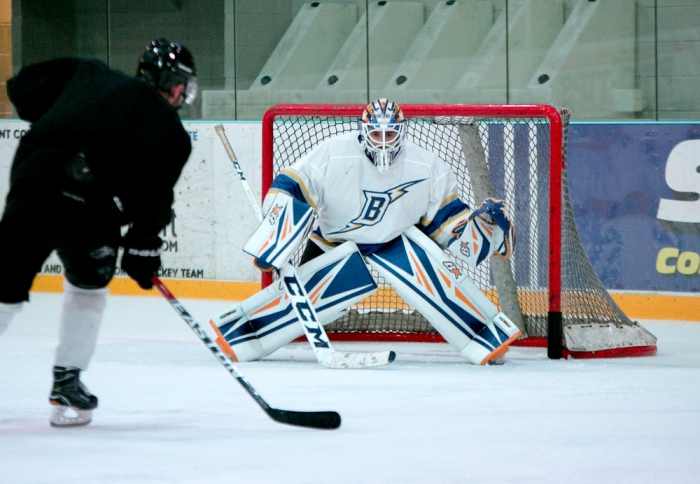 Things To Keep In Mind When Betting On The IIHF World Championship
In ice hockey betting, you can either make a hard decision or a simple one. A lot depends on your knowledge of betting systems and techniques. We've put together this list of ice hockey betting pointers to aid you in your endeavors. Let's take a look:
1. Favorites Don't Always Win
A newcomer to the world of sports betting may think that the favorite will always come out on top. After all, they're also the most popular, most of the time, so that makes sense. Even though a team is considered a favorite, winning is not a given. Because of this, betting all of your money on the favorite team to win might not be the best strategy.
2. Understand When To Leverage Puckline Bets
In ice hockey, a puck line bet is similar to a spread or handicap wager. Bookmakers typically provide puck line wagers to balance out the bets placed on both sides of the game because it gives you the chance to wager on both. Additionally, a puck line wager may not be appropriate for novices. It can be confusing for a new bettor, and if you place a bad wager, you could end up losing a lot of money.
3. Bet On Your Strengths
A wide range of wagers is available on ice hockey. However, even if you can quickly pick up on the basics, you may not have any prior knowledge of most of these terms or concepts. As a result, begin with the things you are most familiar with. It's never a terrible idea to start with a simple wager like a Moneyline.
A simple wager on the outcome of a sporting event might result in a substantial reward. From there, you may enhance your knowledge of how to gamble and, ultimately, your profits.
4. Emphasize On +EV Bets
In sports betting, EV refers to the difference between the expected worth of a wager placed by a bettor and that placed by a sportsbook. There are many ways you might obtain an advantage over the bookmakers, and one is to learn how to calculate the EV (equivalent value). Avoid placing bets at the last minute and rushing about to acquire the greatest odds to weigh the values properly.
5. Look Around For The Best Odds
Keep in mind that you shouldn't stick with one bookmaker for long. Having a "loyal" relationship with a sportsbook is of little use. In the end, bookmakers don't care whether you win or lose your wager; they want to make a profit on every game. Shop around for the greatest possible odds and lines. It's never been easier to shop for a new bookie than it is now, so why not take advantage?
6. Look Into The Goaltender
Team success or failure depends on the goaltender. When it comes to whether or not a team can score goals, a lot depends on the goaltender's performance. Look up who will be tending the goal for the game and familiarize yourself with his statistics and performance history before the game begins.
Which team has he outperformed in terms of saves made? This information can aid in your decision-making process when deciding whether or not to bet on a particular team.
7. Don't Rely On Miracle Betting
A miracle betting program is a computer program or an algorithm that claims to offer users a sure winner depending on various parameters. Other sports, such as horse racing and football, have very similar betting software. This "Miracle betting" has produced some winners, but so far, there is no proof that it can consistently provide winning bets.
As a result, some people conclude that the system is a random generator that occasionally hands out successful bets. Betting on an unverified computer program isn't the best strategy for a gambler. Instead of trusting a system that may or may not be trustworthy, you should constantly make your strategic bets.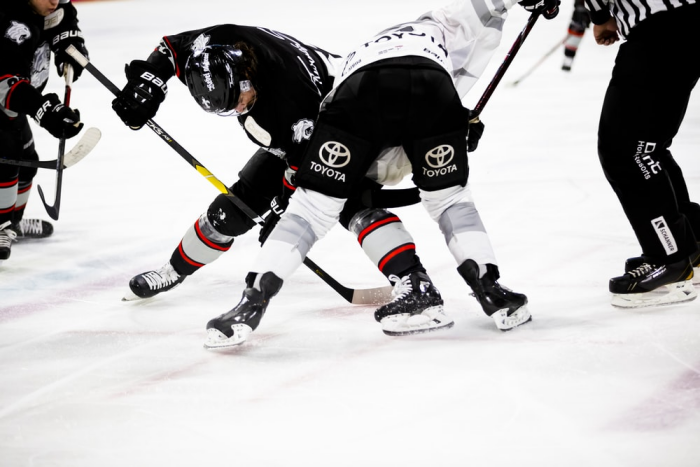 8. Leverage Live Betting To Find High-Paying Bets
When it comes to sports betting, there are two types of wagers: pre-game and in-game. Once the game has begun, anything can happen. In the end, the favorites may be devoured by an underdog team. The game's outcome can be altered by a single move made by any player. These are just a few factors that explain why in-play betting may be more valuable than pre-game betting.
Looking For Betting Sites To Bet On The IIHF World Championship'22?
Betting Sports Ranking is a great place for ice hockey bettors who are looking for betting sites for this year's IIHF World Championship. Our website is a one-stop-shop for bettors who can find everything under one roof. Whether they're looking for the best gambling sites in Canada, the best sports betting app, or the best betting apps for an iPhone, our platform has it all.
Check it out here to learn more about our offerings.