Around 80% of Americans have participated in some form of online gambling. In 2020 alone, $29.98 billion were spent on online gambling in the United States. This goes to show the scale and popularity of online gambling. While it's fun and exciting, it has a dark side as well. Each year 23 million Americans go into debt because of gambling.
Most of the time, these debts are accumulated due to poor bankroll management. Here are a few tips and tricks you can use to keep track of your budget while betting online.
How Does Online Betting Work?
Online betting is gambling on the internet. Due to COVID-19, the online gambling space has seen a surge in users. But a lot of newcomers don't understand the concept of online betting sites. They might be the same as gambling offline, but some things are different. Like how the games are played and the wagers placed.
To participate in online betting, people could visit one of the several betting sites available on the internet. The one thing to keep in mind is to check the website's license to avoid being scammed. Other than that, you're good to go. Most online betting sites are sportsbooks, meaning they are more popular for sports betting while also offering some casino games. A lot of times, you can even play for free to practice. To begin placing bets, you need to log in on the website, connect your bank account and start wagering.
What Are The Payment Methods?
Thanks to innovations in electronic payments, there are many ways you can pay online gambling sites. Some popular payment methods are detailed below.
Credit Cards
In the US, credit cards are the most popular method of payment. That goes for online gambling as well. Credit cards work on the principle of borrowed money. The bank sets a limit on your card, and you have to pay it back every month. Credit cards are also a reliable way to transfer payments worldwide. So, if you're betting on a site that's not in your region, you can easily pay with a credit card.
E-Wallets
E-wallets are becoming a popular mode of payment worldwide. These wallets work by connecting to your bank account, allowing you to make payments smoothly without worrying about your bank details being leaked. The main issue with these wallets is that, they only work within the country most of the time and aren't the best for international payments. Some wallets like PayPal and Skrill allow international payments, but not in every country. Online casinos accept these e-wallets as well.
Wire Transfer
One of the oldest methods of payment is the wire transfer. While the method is suitable for those with no cards, it's still an old-school method. You need to enter your banking details on the online gambling site and pass the bank's security check. That's the only way you can start making payments. Compared to cards and e-wallets, this method is slow and can be confusing. On top of that, you'll need to wait at least a week before the payment is transferred. In some cases, you'll need an additional service like Western Union to transfer the money. These services have their own service charges that you need to pay.
Cryptocurrency
While crypto has been around for a while, people have had reservations about using it. That's mainly due to its completely digital nature. But now, as technology progresses, people are getting comfortable buying cryptocurrencies. Some leading online casinos have started accepting crypto as well. Another great thing about crypto is that you can trade it regardless of your country's stance on it. More importantly, you won't need to share your banking details while paying with crypto.
How To Manage Your Budget?
Online gambling is fun and can help you make some quick bucks as well. But you need to maintain your budget, or else you'll end up in debt. Here are a few tips you can use to manage your money and avoid going over your budget.
Fix The Amount Beforehand
The number one rule of gambling is always to set a budget. By keeping a budget, you're less likely to go overboard and get into debt. It allows you to freely partake in casino games or sports betting. These gambling funds should always come from your entertainment budget and not from the money you set aside for bills and food.
Ideally, this entertainment money is around 10% of your monthly income, but you can increase or decrease it depending on how you want to spend it. You could also set a limit on the number of bets you will make each time. Once you reach that number, you should immediately stop placing bets.
Don't Risk Too Much On Singles
A lot of time bettors go over their budget by making single bets. This is usually the result of the 'just one more bet' mindset. Because single bets are cheaper and easier to make, people are more likely to get carried away. Even when they've exhausted their budget, in their mind they're only spending an extra 16 dollars. While 16 dollars may not seem much of a big deal at first, it can add up to hundreds or thousands of dollars in the long run.
Even if you are wagering single bets, you should never bet more than 1% of your money on a single bet. That way, if you lose money, it won't add up to a lot.
Stop Before You Get Frustrated
The major hurdle in betting online is keeping your emotions in check. You should never get so invested in a game that you lose control. This is the main reason why so many people end up with gambling debt and addiction. Online gambling should be treated as a fun recreational activity that you partake in occasionally. Not an activity that drains your bank accounts.
If you feel like you're getting frustrated with losing constantly or you want to win just one more time, stop immediately. You'll only frustrate yourself further, which will lead to making more bets and losing more money.
Don't Bet All At Once
One of the biggest mistakes people make while betting online is wagering everything at once. You should keep in mind that even the most skilled people don't win every bet they make. Betting all your money at once is a terrible technique and can quickly put you in some serious debt, especially in sports betting, where people tend to 'bet it all' for their favorite team.
If you end up winning a few bets, you might be tempted to increase your budget per bet. Don't do this. Stick to the original budget throughout the session. Increasing the budget oncewill probably just tempt you to increase it again.
Make Use Of The Bonuses
Upon signup, almost all betting sites offer a bonus. In addition to these, there are promotional bonuses as well. Some companies match your deposit up to 100% while handing out bonuses. Make use of these bonuses to place bets. The target should be to win a few bets and then use them to make future bets. That way, you won't be spending a lot of your hard-earned money because you'll only spend it on a one-time deposit. If you end up losing, it won't affect your personal wealth much.
Don't Be Greedy
You may have seen people bet it all after a successful winning streak, only for them to lose everything at the end. Be wise and don't do this. Having a few consecutive wins doesn't make you a professional. Nor does it guarantee that you'll keep winning. The most important thing is to be content with your winning and walk away before losing it all. That's why once you've exhausted your betting quota for the day, you should stop regardless of how good you were going.
This practice also helps prevent gambling addiction and helps develops self-control, which is one thing not found easily in gamblers. This greed also leads to people placing high-stakes bets. Losing such bets will put a serious dent in your finances.
Withdraw The Winnings
Once you get your bonuses and win a few bets, withdraw the winning money and leave the bonus. That way, you'll have money in your gambling account for future bets. And you could enjoy your winnings as well. If you end up with a big strike, you can happily spend that money while still having enough for another round.
This technique is great to avoid falling into addiction and having self-control. Because in the end, you will win something, it just won't be a lot. But that's the whole point of recreational gambling.
Things You Should Avoid
Aside from finance, here are a few other things you should avoid to save money.
Playing The Wrong Games
One of the biggest mistakes bettors can make is placing wagers on the wrong games. Just because you know a lot about a particular sporting event doesn't mean you're good enough to bet on it. While some knowledge is required for the chosen game, you should pay more attention to the betting techniques. One way to get behind this is by not betting on your favorite team. You're more attached to your favorite team and its players. That's why you're more likely to go over your betting budget if you're not satisfied with the game's outcome.
This is especially true during live betting. Many people let their emotions take over if their team isn't doing too well or if their team is on a winning streak. These emotions cloud their judgment, and they end up spending more on bets. Bug sporting events are the number one cause of gambling debt among sports bettors.
Betting Without Any Research
In any game, especially spots, you should at least know a little bit about the gameplay before you start betting. You shouldn't wager on a game just because it's the biggest sporting event of the year. And if you want to, you should take some time to learn about the basics beforehand. The atmosphere during sports betting especially live betting, is quite tense and exciting. It's easy to get carried away, and if you don't have any knowledge of the game, you're starting at a disadvantage.
Aside from learning about the game, you should also learn about the different bets you can place like Moneyline, point spread, and over/under bets. That way, you can figure out which betting odd will give you higher winning chances.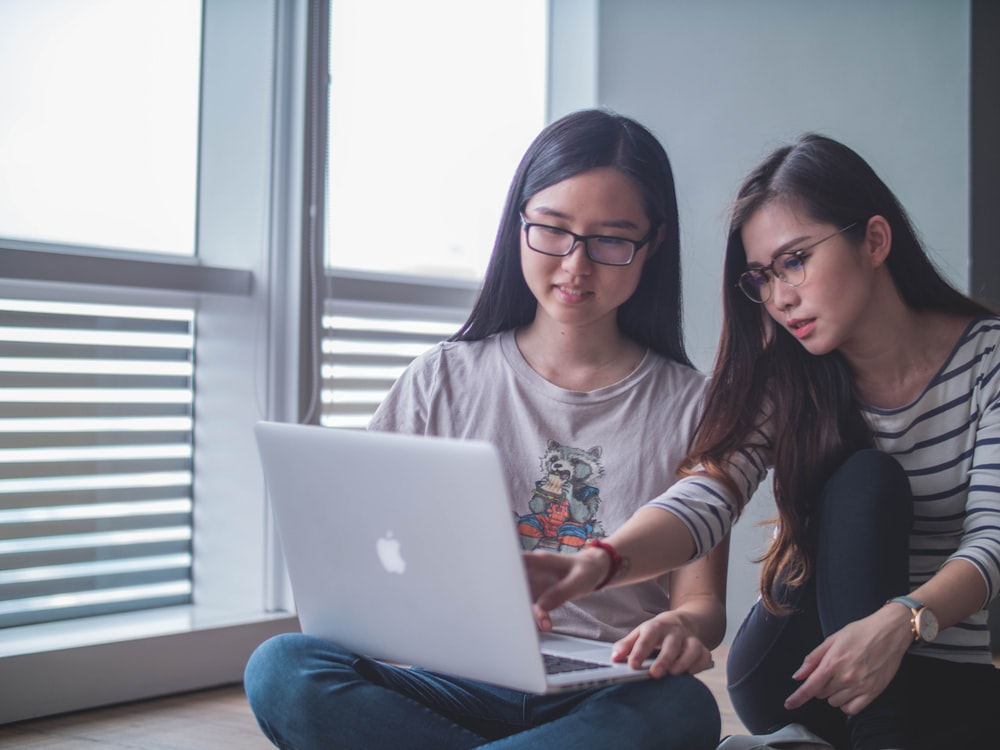 Borrowing Money
We understand that betting is fun, and the feeling of winning bets is great. But this fun should come at your own expense. The worse thing you could do is spend money you don't even own. Because if you lose, you'll not only owe money to the betting site but also to the person you borrowed from. And if you're the kind of person that gets a bit carried away while gambling, this can lead to serious financial problems.
That's why you should always use your own money for betting, no matter how small it is. Always turn down any money you're being offered to place bets. That's a recipe for disaster.
Want to take part in safe and secure online betting? Check out this list of the best betting sites on Betting Sites Ranking. These sights are up to date with their license. You can even check out their ranking and reviews. Additionally, you can even compare different gambling sites to find the best ones. For local clients, there's also a list of local online sportsbooks unique to their region, along with the top bets that'll take place in the next 24 hours. If you're new to gambling, you can even look at the helpful guides to learn the basics.