Ask any sports fan what the world's most popular sport is, and they'll likely say football or soccer. While that is undoubtedly a massively appealing sport, it has been getting tough competition from cricket for several decades now.
The so-called "gentlemen's game" might've started at Lord's, the English home of cricket, but it has quickly outgrown that perception in recent decades. In the modern-day, the sport has evolved into a global phenomenon that continues to take sports bettors by surprise. A large part of the credit for its growth and evolution goes to the South Asian audience that boosted it to astronomical levels of popularity. Cricket started garnering heavy attention from global audiences when the International Cricket Council (ICC) was established in 1909. Since then, the council has hosted many tournaments, the most popular of which is the ICC World Cup.
Today, you'll hardly find a sports tournament as action-packed and globally celebrated as the various formats of the ICC World Cup. Let's discuss why this tournament is so popular among cricket fans and sports bettors alike.
Why Is the ICC World Cup So Famous?
Cricket is played across the world in various formats. Firstly, you have the original long-form matches in test cricket; then you have the shorter version of the one-day international (ODI) matches; and lastly, you have the shortest version of the twenty-twenty (T20, for short) matches.
Every cricket tournament follows a different format. The ICC World Cup is played for every format, except the test format. The ICC ODI World Cup is organized every four years, while the ICC T20 World Cup is organized every two years. The test format has its own tournament called the ICC World Test Championship.
The ICC T20 World Cup, both the men's and women's versions, is arguably the most popular format of the game. The last installment of the tournament, originally scheduled for 2020 but postponed to and played in 2021, saw a global television reach of roughly 167 million viewers. This number is among the highest real-time viewership numbers for any sports event in the world. It's also a record-high for the tournament itself. This goes to show that the tournament is only increasing in popularity as the years go by. Its growing worldwide appeal is also presenting more betting opportunities for sports bettors around the globe.
The main reason for the tournament's massive popularity can be attributed to its growing audience in the west. Although cricket is an English sport, its largest audience has existed in South Asian countries like India and Pakistan over the past few years. However, that has recently started to change. More Europeans are starting to enjoy viewing and betting on the sport.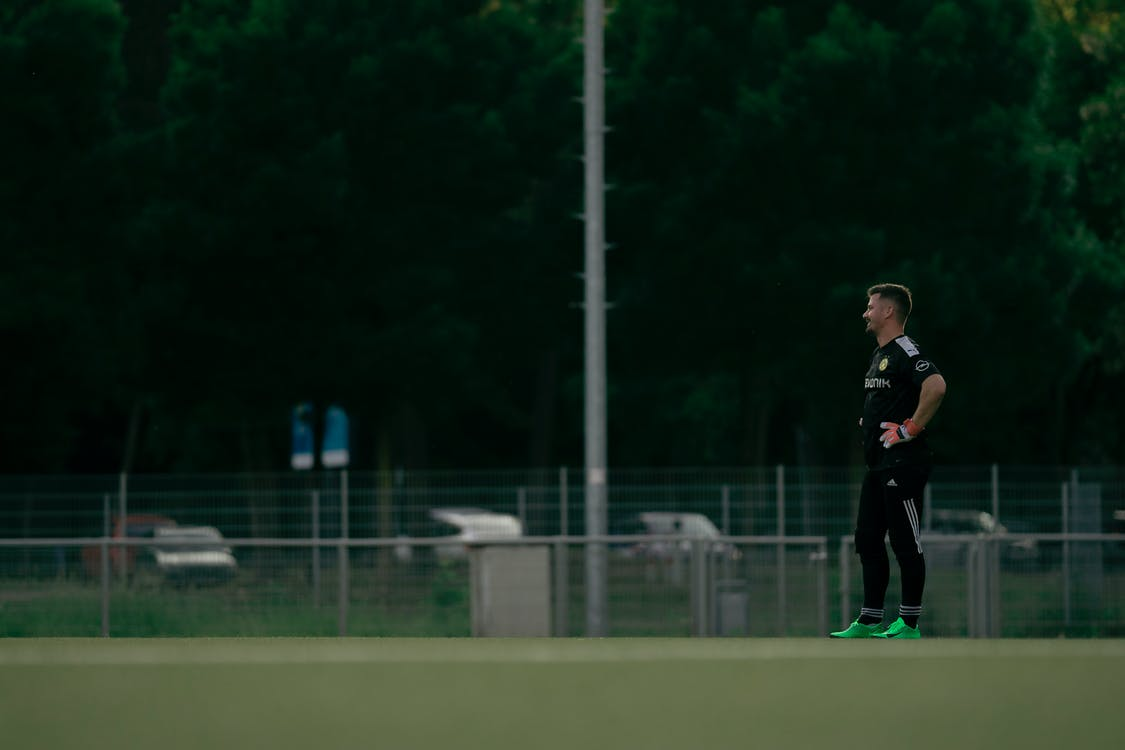 How Does Cricket Betting Work?
Many new cricket viewers and sports bettors consider the sport to be somewhat more complex as compared to other popular sports. The rules of cricket can be tricky for beginners to understand, but doing so is important for you to successfully and smartly bet on the sport. Here's a brief run-through of cricket betting rules for the uninitiated.
Gameplay Rules
The rules of a typical cricket game can change depending on the format. For example, test cricket can run for up to five days, whereas T20 matches are often wrapped up within a couple of hours. This is largely due to the difference between test matches and limited-overs matches. About 90 overs are played in one day of a test match, while only 20 overs are played in an overall T20 match. In cricket, an 'over' refers to a set of six bowls delivered at a time. So, 20 overs means 120 total balls in a match.
Based on the format of the game you're betting on, you can place the following cricket bets:
Outright tournament winner bets
Match winner bets
Man/Woman of the Match bets
Man/Woman of the Tournament bets
Over/under bets on total runs
Target setting and beating bets
Winner of the innings bets
A lot of these bets are similar to any bets you'd place on other popular sports. However, some bets like the innings bet and the target setting bets require a basic understanding of the rules of cricket. Don't worry, though! You can access expert blogs online that can educate you about online cricket betting in no time.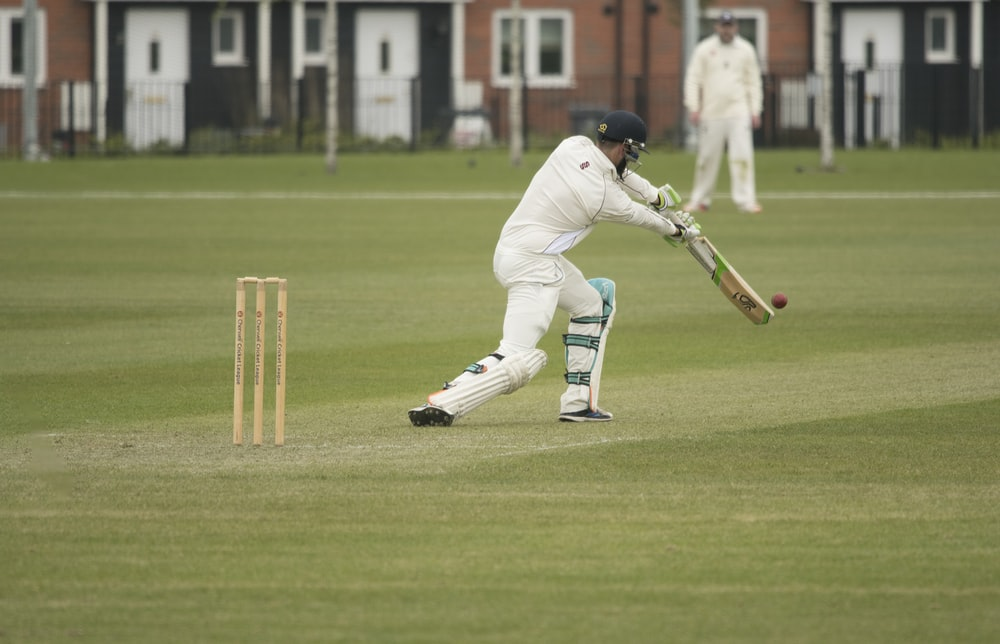 Which Other Cricket Tournaments Are Worth Betting On?
The great thing about cricket betting is that the ICC T20 or ODI World Cups aren't the only lucrative tournaments. Sports bettors have the option to bet on various other cricket tournaments as well. These tournaments include the following.
1. Ashes Series
England and Australia have cemented their identities as two of the most iconic teams in cricket. So, when the two teams decided to go head-to-head in their own separate tournament, it naturally became a massively popular event. The Ashes series has been attracting sports betting attention from around the world since its inception in 1882. To this day, the test matches between England and Australia bring about some of the most lucrative cricket betting odds for online sports bettors.
2. Indian Premier League
When India joined the cricket industry, it quickly became the king. The Board of Control for Cricket in India (BCCI) is now the sport's most influential authority, and dictates a lot of the decisions that are taken in the cricket world. It's no surprise, then, that the Indian Premier League (IPL) took the cricket industry by storm as soon as it was first launched in 2008. Sports bettors can find some of the best cricket players as members of the biggest IPL teams. According to some sources, the IPL is cricket's most lucrative and valuable league, with its worth amounting to billions.
As per experts, the top three best IPL teams to bet on are:
Mumbai Indians
Chennai Super Kings
Kolkata Knight Riders
3. Pakistan Super League
Although it's a relatively new league in cricket, the Pakistan Super League (PSL) has swiftly grown in popularity among global cricket fans. It was founded in 2016 to cater to one of cricket's largest local audiences, i.e., the Pakistani market, and has since proven largely successful. With six teams featuring some of cricket's best players participating in the league, the PSL brings in a good amount of viewers every season. For sports bettors, being particularly knowledgeable about the local teams isn't as important as studying their track records. Since the league is new, it's easy to gauge the most successful teams and predict the most promising ones.
The best PSL teams to place your cricket bets on are:
Multan Sultans
Islamabad United
Peshawar Zalmi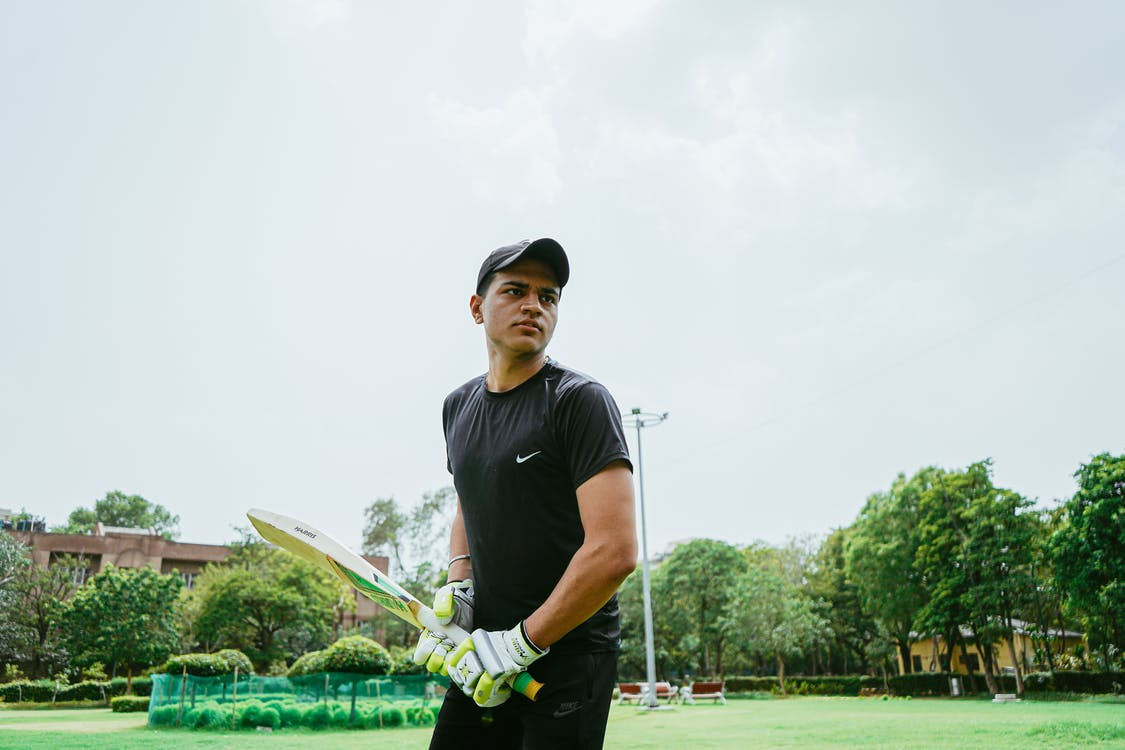 Which Betting Sites Let You Bet on Cricket?
Since cricket has grown so rapidly in popularity, most online betting sites have started offering cricket betting options. You likely won't have any trouble finding safe and reliable betting sites that let you bet on cricket in your region. Online gambling portals like Betting Sites Ranking let you localize your search to find cricket betting sites that specifically cater to your country.
There are even some betting websites that have been designed particularly for cricket betting. Although many of these sites let you bet on other sports, and even casino games, they usually offer the best betting bonuses and offers for cricket betting. Such sites include the massively popular betting site 10Cric and India's leading sportsbook PariMatch.
How Can Beginners Start Betting on Cricket?
Cricket might be a tricky sport to understand, but betting on it is as simple as it gets. You can get started with cricket betting by following these basic steps.
Step 1: Research Local Betting Sites
A big rookie mistake most beginner sports bettors make is not properly researching their online betting ventures before they engage in them. It's important for you to first determine whether online betting is legal in your country or not. You could try to ensure your safety when gambling online, but if the practice itself is illegal in your country, then you'll inevitably get into legal trouble.
Use online gambling portals like Betting Sites Ranking to find local betting sites. Once you've shortlisted the best betting sites that offer cricket betting, you should take the time to verify them. Start by checking for licensing information on the site. Authorities like the Malta Gaming Authority and the UK Gambling Commission are reputable sources for regulation. If a betting site offers no information about its licensing or regulation, avoid it!
Step 2: Register and Sign Up
If you find a betting site that's verifiably reliable, you can go ahead and register your account on it. The signup process on the top betting sites is quite simple. You'll likely be required to submit some identification information when signing up. If you don't feel comfortable providing such information to a betting site, try to find one that doesn't require it. Yes, no-verification betting sites do exist!
Step 3: Deposit Betting Money
Once your account is all set up, you'll need to fund it so you can bet on your sport of choice. The most important factor to consider when funding your account is using a safe payment method. You'll have plenty of options to choose from, including e-wallets, bank wire transfers, and mobile banking. You might find it tedious to research the safety and reliability of each payment method in your country, but doing so can actually save you from betting site scams and losses.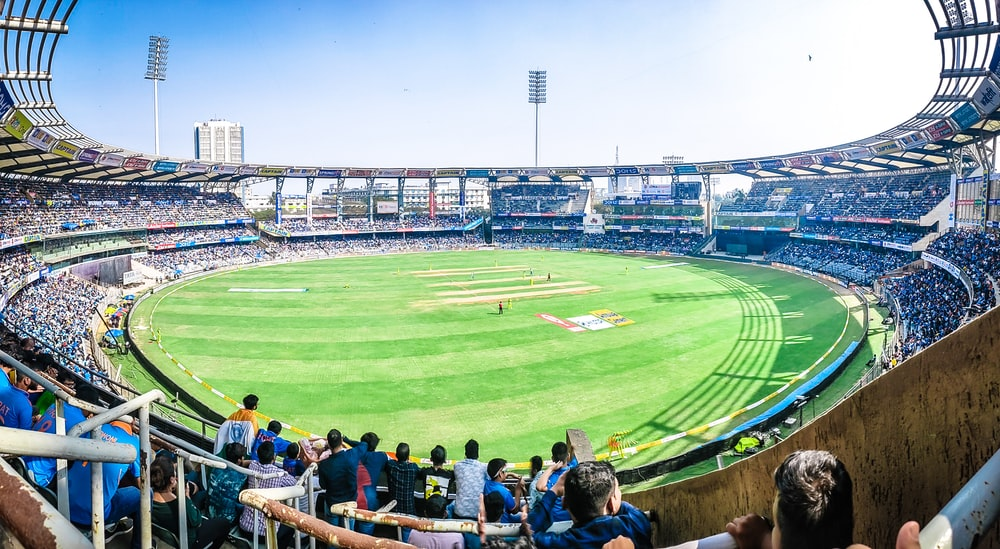 Step 4: Claim Bonus Offers
The best feature of online betting sites is often the bonuses they offer. The top online sportsbooks all offer some kind of welcome bonus for their new customers. So, before you complete your registration process, make sure to check for any bonuses you can claim. Depending on the betting site, you can either activate these bonuses at the time of making your first deposit or while registering for an account. If you're signing up to a betting site that also functions as an online casino, check out its casino bonuses, too!
Step 5: Place Your Bets
Finally, once your account is funded, you can start placing your cricket bets. There are typically two types of sports betting you can participate in on online sportsbooks.
Online Betting
If you're placing sports bets before the respective sports event has started, you're typically engaging in online betting. Online bets can be placed on the basis of past performances of the players, the team's track record throughout the tournament, any recent player injuries, and other influential statistics. These bets are often the most educated bets sports bettors make since they require careful consideration and planning.
Live Betting
If you place sports bets after a match has already started, you'll be engaging in live sports betting. In live betting, you don't typically take any past statistics of the teams or players into consideration. Instead, you bet on the current prospects of the game. Since live bets can be placed even during the second half of a match, you can base your predictions for the bet off of the team/player's performance in the first half. Live betting can be intimidating for first-time bettors, but it's the most fun way to enjoy betting on your favorite sport. Be sure to give it a try!
Hint: Learn about smart live sports betting strategies through the expert blogs on Betting Sites Ranking!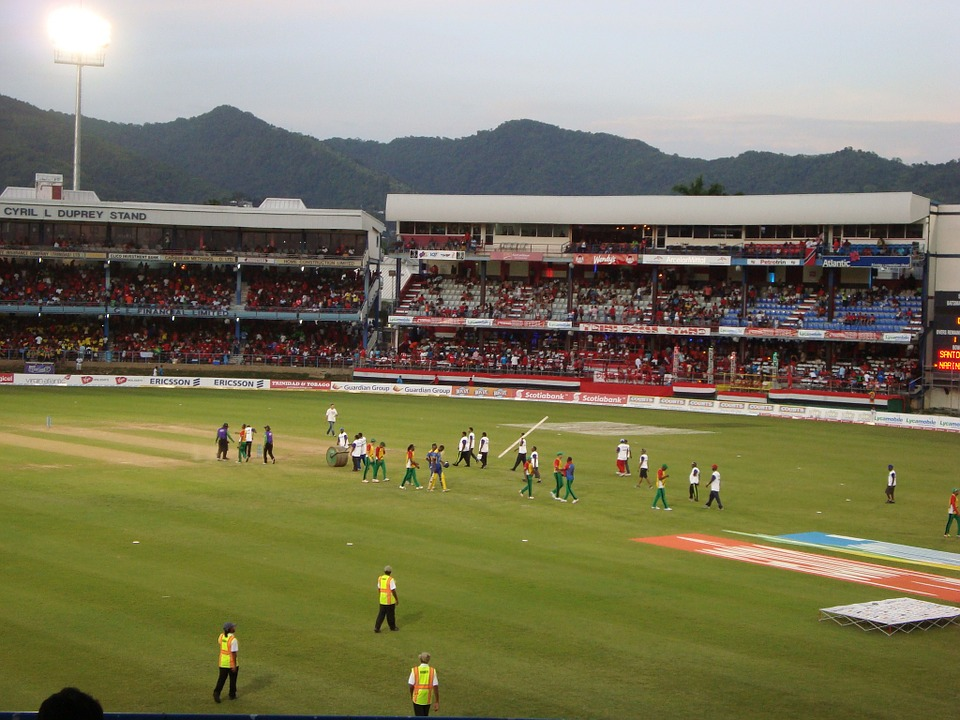 Find the Best Cricket Betting Sites Online!
You can find all the online betting resources you need on our online gambling portal called Betting Sites Ranking!
We've compiled important online betting resources onto one platform so that online gamblers can easily navigate the space. Whether you're new to online betting or an avid online gambler, we've got blogs and betting sites reviews that can help you out. You can learn how to bet smartly and safely online through our expert blogs. Our portal also lets you compare up to three different betting sites so you can choose the best one.
If you're into playing casino games online, you can find the best casino websites on our portal, too.