The UEFA European Women's Championship, usually known as the UEFA Women's Euro, is the most prestigious tournament in Women's Association Football involving UEFA Confederation countries. The tournament is a women's version of the UEFA European Championship, held every four years. Beginning in Europe, the evolution of women's football has taken many intriguing changes.
The UEFA European Competition for Representative Women's Teams was the precursor tournament of the UEFA Women's Championship that dates back to the early 1980s. By 1990, UEFA awarded the event European Championship status because of the growing recognition of women's football. The editions of 1991 and 1995 served as European qualifying matches for a FIFA Women's World Cup.
8 UEFA Women's tournaments have been held, after three versions of the previous "European Competition for Representative Women's Teams." This summer's Women's European Championship in England will feature prize money that is more than doubled, according to an agreement between UEFA and FIFA.
The total prize money for the Sixteen teams that qualified is now €16 million, an increase from the €8 million that was awarded during the Euros in 2017. Europe's teams will receive an additional €4.5 million from UEFA to compensate them for letting their athletes compete in the competition.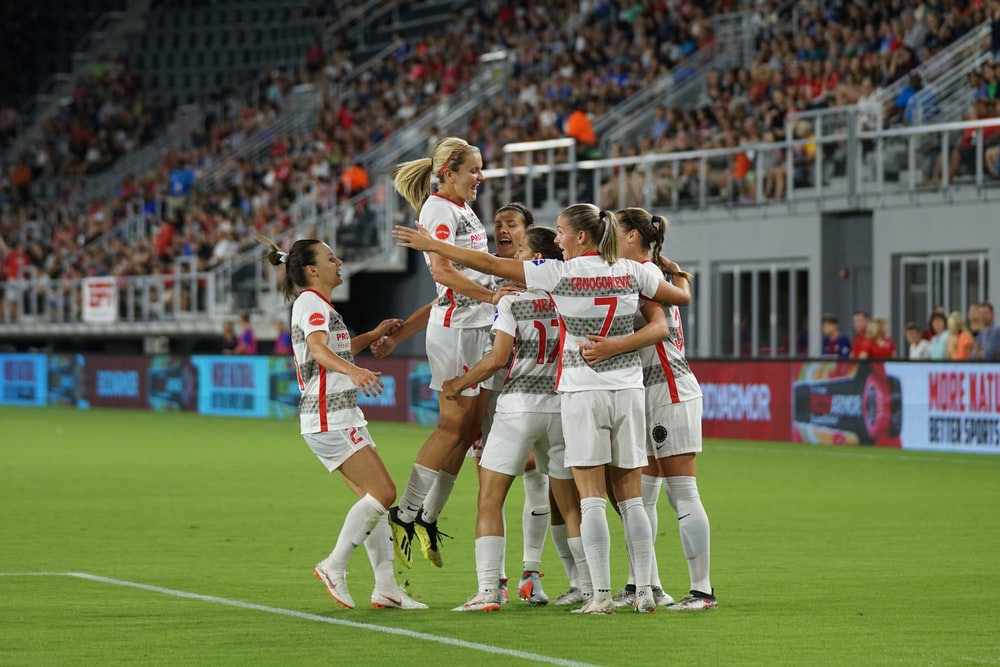 Teams To Look Out For In Euro 2022
Let's take an in-depth look at some of the teams that could potentially win it all.
1. England (Hosts)
The England team automatically qualified when they were announced as hosts for the tournament. As a result, they didn't have to play any qualifying games, and one can argue that they were lucky enough to escape a tough qualifying round. This summer, the holders of the Euros were dealt a devastating blow with this poor campaign.
There was little doubt that Sarina Wiegman's task as the Netherlands' new manager would be enormous following the Olympics, as seen by her side's 3-1 loss to France and the devastating 2-0 loss to Canada. Weakening England's performance versus high-ranking opponents has been accompanied by alarming results against lower-ranked opponents.
Key Facts:
Qualification Journey: Hosts
Women's EURO best: Runners-up (1984, 2009)
Women's EURO 2017: Semi-finals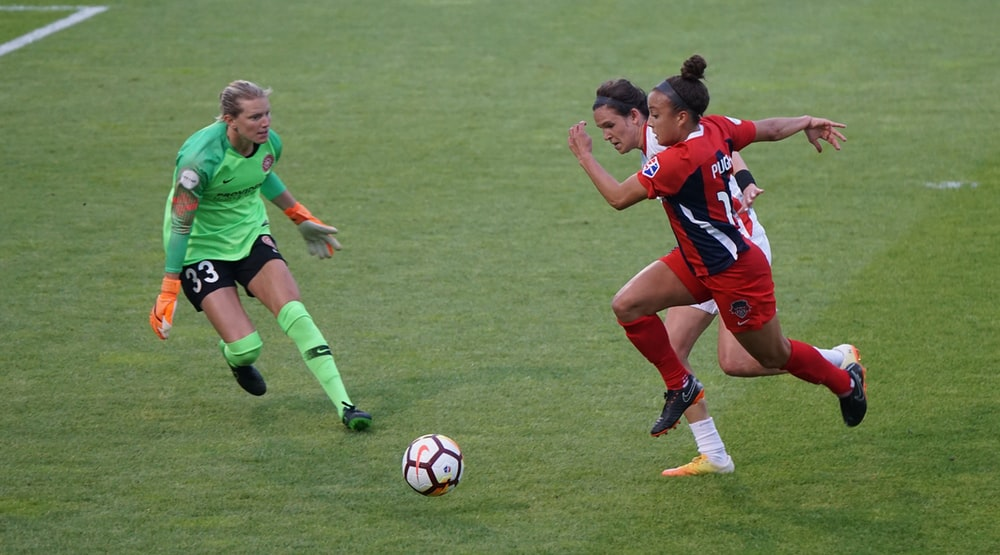 2. Germany
Europe's most prolific side took full advantage of Australia and Norway, and with six individual goal scorers in the two games, their danger is clear. Due to their failure to get past the World Cup quarterfinal round in 2019, the former Olympic winners certainly need to prove a point at the Euros this summer that they are still a great threat to be reckoned with.
However, allowing three goals in a loss to the Netherlands last February, two to Australia, and a single goal to Norway is enough reason to put doubts in the minds of the German fans.
Key Facts:
Qualification Journey: Group I winners – P8 W8 D0 L0 F46 A1
Top scorer: Klara Bühl 6
Women's EURO best: 8 time winners (1989, 1991, 1995, 1997, 2001, 2005, 2009, 2013)
Women's EURO 2017: Quarter-finals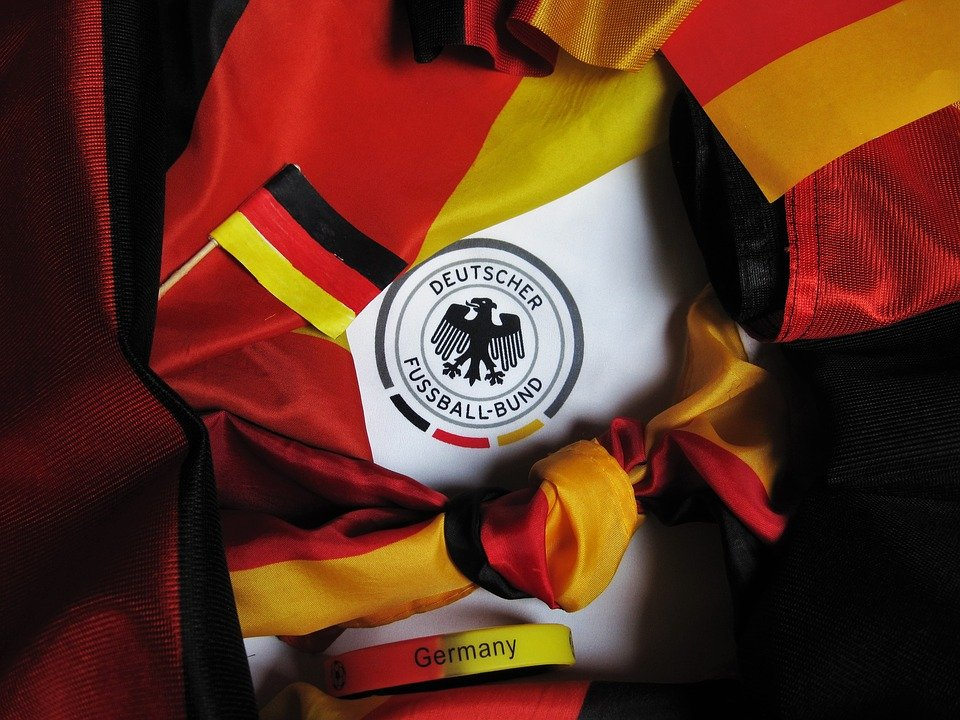 3. Netherlands
The Dutch side had a flawless group stage, winning all of their ten qualifying games. They scored forty-eight goals in these ten qualifying games and only conceded three. These stats in themselves should be worrying for any side that might come up against the Dutch side. They managed to trash almost every side they faced off, including a whopping 8-0 goal victory over Turkey.
Even though it can be argued that their group stage didn't have any formidable opponents, undermining these victories will be a big result.
Key Figures:
Qualification Journey: Group A winners – P10 W10 D0 L0 F48 A3
Top scorer: Sherida Spitse 10
Women's EURO best: Winners (2017)
Women's EURO 2017: Winners
4. Spain
Their World Cup efforts demonstrated the development of the Spanish national women's team. There was no better game than their last-16 matchup with the United States, as they came within a hair's breadth of eliminating them from the competition. Just like the Dutch team, the Spanish have also managed to top their group stage with some exceptional performances.
A lot is expected from this Spanish team and will be keenly observed by their rivals as well.
Key Figures:
Qualification Journey: Group D winners – P8 W7 D1 L0 F48 A1
Top scorer: Jennifer Hermoso 10
Women's EURO best: Semi-finals
Women's EURO 2017: Quarter-finals
5. France
A plethora of excellent players and Lyon's UEFA Women's Champions League dominance have made France the team to beat for the last decade. Since 1997, when the group phase of the Women's EURO was established, they have exited in the quarterfinals in every tournament except for the Olympics in 2012 in which they finished in the top 4.
A fresh breed of players like Marie-Antoinette Katoto and Melvine Malard, as well as the longstanding core of Wendie Rend and Amandine Henry, will be looking to help their side rise beyond their mediocrity with their sights set on more.
Key Figures:
Qualification Journey: Group G winners – P8 W7 D1 L0 F44 A0
Top scorer: Eugénie Le Sommer 7
Women's EURO best: Quarterfinals
Women's EURO 2017: Quarter-finals
Will A Dark Horse Prevail?
Pre-tournament rankings didn't put either Denmark or the Netherlands at the front, even though they were hosts and 2013 semi-finalists. So, will the underdogs get their chance to shine at Wembley? Italy, which had always managed to make it to the top eight before their group-stage departure in 2017, has recently shown that a nation that was two times finalists in the 1990s competition can still hope for a return to the 1990s glory.
Austria is not an easy squad to beat, as seen by their semifinal appearance in 2017 and their defeat of France in the Euro 2020 qualification round. They open their campaign against England at Old Trafford, and they won't be taking anything for granted in a group that also includes this year's sole debutants, Northern Ireland.
Switzerland and Russia both advanced to the group stage after a tense play-off, but they'll face stiff competition from the Dutch and Sweden. Finland, on the other hand, also shouldn't be underestimated. They were eliminated in 2017 but now have a new coach in Anna Signeul. Back in 2005, they surprised everyone by reaching the semifinals as newbies in England's World Cup final.
Four Must Watch Matches In The Euro's 2022
1. England vs Austria
When England staged the Women's EURO championships in 2005, the inaugural kickoff match at Manchester City drew a competition high of 29,092 spectators. Karen Carney, 17, snatched a stunning 3-2 victory for England in extra time, delighting the home crowd. Austria advanced to the semifinals on their own finals debut in the last edition, just as England did.
England is coming off a 1-0 win over Austria in a FIFA Women's World Cup qualifying match, which can give the much-needed mental edge they need over Austria.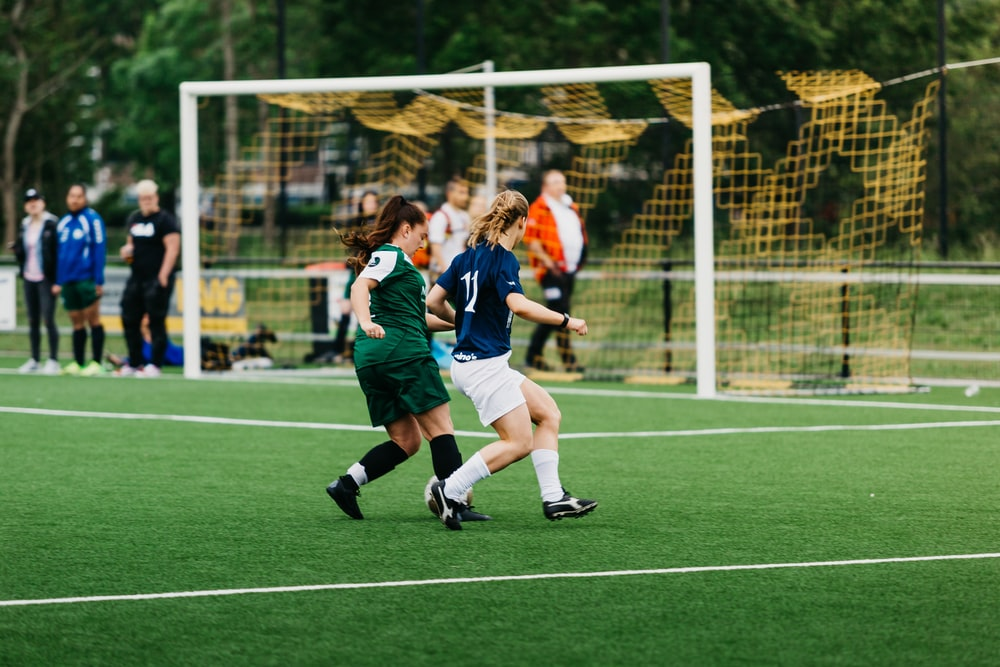 2. Germany vs Denmark
While both Germany and Denmark have appeared in every final of the Women's EURO competition since the first one with a group phase in 1997, the matchup in Brentford will be different this time around. There were six times in the last decade that Germany had been crowned winners when they entered the group stage of the World Cup.
However, their 22-year reign as champions of the tournament was ended by a spectacular comeback from Denmark in the Rotterdam quarterfinals in 2017. Ever since the 2016 Summer Olympics, Germany has not secured a significant tournament trophy. This is their worst stretch since they achieved their historic eight European championships in 1989. Germany is a viable threat under Martina Voss-Tecklenburg.
UEFA Player of the Year Pernille Harder, who earned her reputation in Germany with Wolfsburg, will lead Denmark in the England final for the first time. A close connection between Brentford's men's team and Denmark would make them feel right at home.
3. Netherlands vs Sweden
Due to their home triumph in 2017 and their appearance in the FIFA Women's World Cup final two years later, the Netherlands will begin the tournament as the reigning champions. Due to their recent victories over the Swedes at both the 2017 and 2018 World Cups, their matchup with Sweden may signify things to come for the Dutch team.
The fact that Sweden came away with a surprising World Cup bronze proves that they are still looking to imitate their achievement in the very first Women's EURO of 1984. In the same vein as Lieke Martens and Vivianne Miedema, Stina Blackstenius is among several of Sweden's Olympic stars who will be eagerly awaited at the Women's Euro 2022 tournament.
4. Denmark vs Spain
This matchup may be the final straw for one of the two teams still in the hunt for a major women's championship in the toughest group. As in recent times, Spain has been on the verge of emergence, with successively talented generations of individuals conquering UEFA's junior competitions, mainly under Jorge Vilda, who took over as manager of the main squad.
Catalonia's newfound importance stems from a core of Spanish players, including Alexia Putellas, the UEFA Women's Player of the Year for 2016, Irene Paredes, Mapi León, and Jenni Hermoso in the attack. While Spain lost to Austria on penalties in the round of eight of the 2017 World Cup, Denmark defeated the very same rivals on penalties in the semifinals.
They also ended up beating the competition's favorite contender to win, Norway, in a crucial group-stage tie.
Women's Euro 2022 Betting
Football is unquestionably one of the most popular sports bets. For obvious reasons, men's football garners most of the interest and attention. It's a well-known fact, after all. Despite this, betting on women's football can be lucrative. The industry has made significant progress, and the sport has become increasingly renowned than ever. The inaugural match of the FIFA World Cup in Russia in 2019 had the most audience ever.
As women's official football scene develops more traction, it is expected that it will become a regular feature on sports wagering platforms. However, bettors must familiarise themselves with the fundamentals of women's football before placing any wagers. There isn't much distinction in betting on women's football matches compared to men's football.
However, the two sports are not identical, and bettors should be mindful of this while placing wagers. Betting on the women's game is particularly difficult because of the dearth of data available to the bookies. Because of this, gamblers are unable to make accurate odds comparisons. Bookmakers, on the other hand, do their best to collect data that will be useful in allocating the odds.
If you're betting on a group tournament, like the European Championship, you should expect a few surprises. Some countries devote many resources to sports, and their local leagues are well-developed. England, the United States, Germany, Brazil, and are among the top women's football sides globally. Some countries, though, are only just getting started with the game.
It's important to keep this in mind when placing bets on group events because it gives some teams an advantage.
Looking For Betting Site For The Women's Euro'22?
If you or someone you know is looking to bet on the women's Euro later this year, check out Betting Sites Ranking. Our platform's mission is to make the betting scene as simple as possible for bettors all over the world. We compare and evaluate websites, which allows us to rank them accurately. Our website has more than 200 sportsbooks that are accepted in more than 100 countries.
Whether you're looking for the best gambling sites in Germany, the best sports betting apps, or the best betting apps in Pakistan for cricket, our website has it all. Other than ranking gambling sites, we also have beginner guides that help new bettors to understand how they can place safe bets and win big.