The Australian Open is just around the corner. It will mark the beginning of the Grand Slam season, and if you're a tennis fan, you probably know everything there is to know about this prestigious tournament. Many punters also bet on tennis, but if you haven't gotten a chance to dive into this tournament, this guide is for you.
The top female and male players from all over the world gather in Melbourne in January to compete for the trophy. Followed by French Open, Wimbledon, and US Open, this event sets the tone for the year and brings drama, excitement, action, and lots of betting opportunities.
The Australian Open will be taking place from January 16 to 23, and it is highly anticipated by punters worldwide. It's an exciting campaign, and because of its immense popularity and tough competition, it's hard to predict the betting odds.
At Betting Sites Ranking, we love sharing insights from our experts and their trusted tips and strategies for lucrative betting. Read on so you can learn everything about the Australian Open 2023 and find the top betting sites in the world on our website.
History of the Australian Open
When we talk about the Australian Open, it's important to know about its history. It was originally known as the Australasian Championships before it was changed to the Australian Championships.
The first all-male tournament was held in 1905, and it took place in Melbourne at the Warehouseman's Cricket Ground. Fast forward to 17 years later, the all-female tournament took place in 1922. Both of these competitions were played on grass courts till 1988.
In 1969, the tournament was renamed again and took its current iconic title, "the Australian Open". In 1987, it started taking place in January, which remains the case to this day. Before 1972, this competition took place in various cities. It has been held in Adelaide, Brisbane, Christchurch, Hasting, Perth, and Sydney.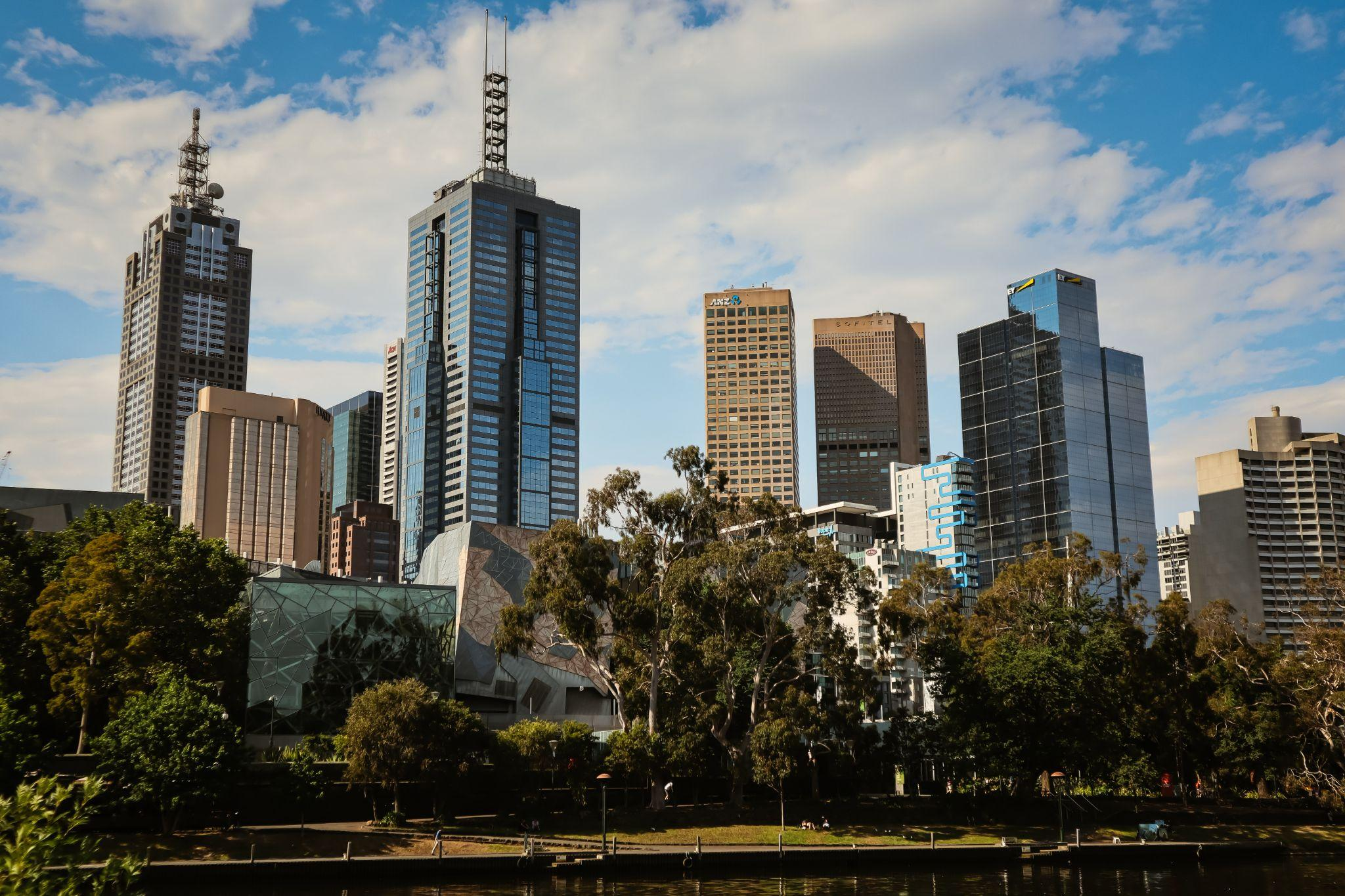 Eventually, the decision was made to start holding the competition permanently in Melbourne— the support throughout the years in this city was enormous. Melbourne Park has become the home of the Australian Open.
This permanent move saw a rise of 90% in attendance for the competition. Melbourne Park's central court is called "the Rod Laver Arena". It was named after one of the greatest Grand Slam champions of all time—Rod Laver— who has been awarded eleven times. Once the tournament started being held there, it stopped being a grass-court competition. Like every major Tennis tournament, the Australian Open has seen multiple superstars rising to the occasion.
Novak Djokovic is the current reigning hero with a record six titles to his name. He is tied with Roy Stanley Emerson, who led for a long time. However, his victories came consecutively from 1963 to 1967. This period of unparalleled domination led to Emerson becoming an Australian Open legend.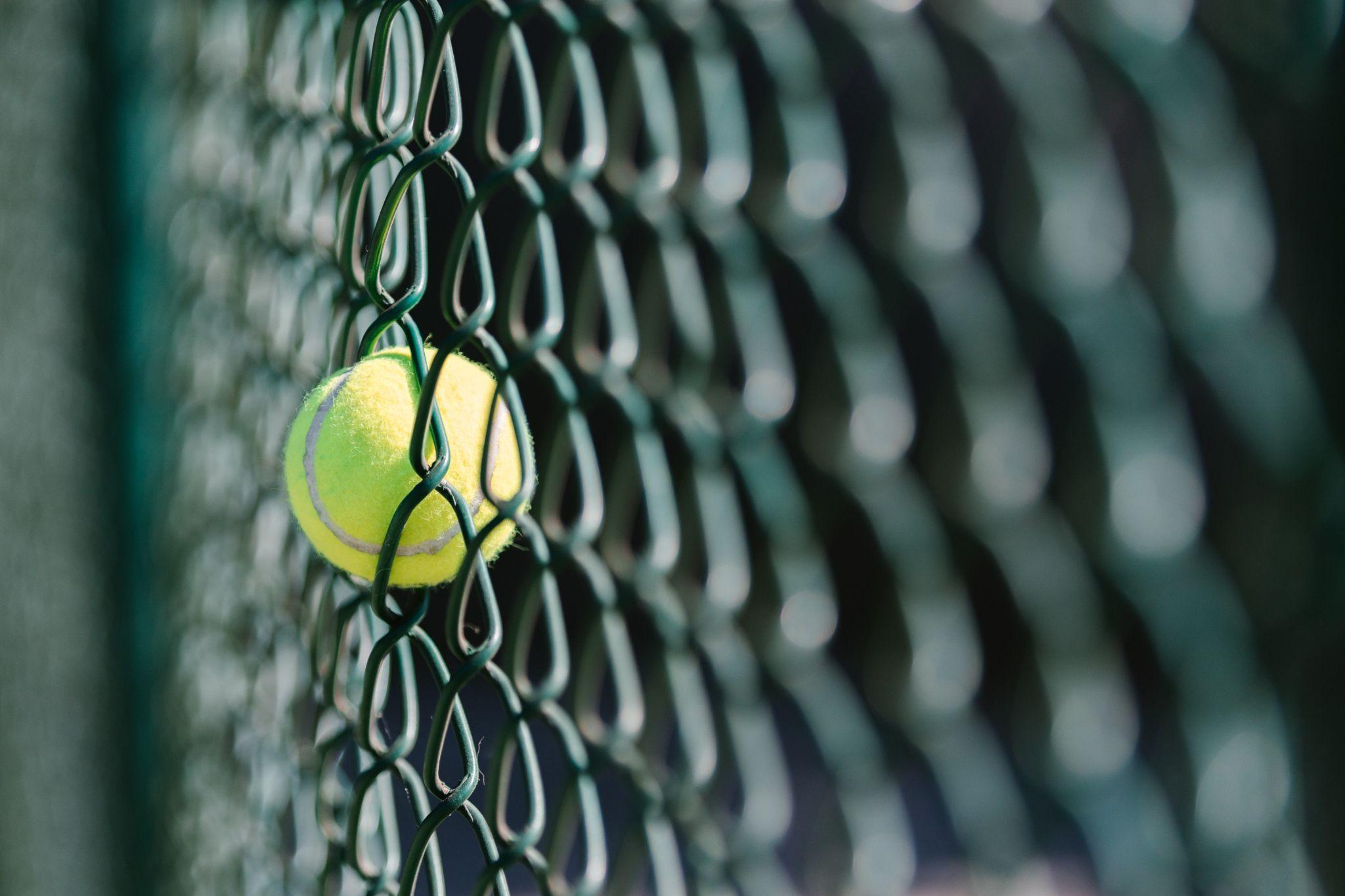 Past Winners
Female Champions
2022: Ashleigh Barty (Australia)
2021: Naomi Osaka (Japan)
2020: Sofia Kenin (United States)
2019: Naomi Osaka (Japan)
2018: Caroline Wozniacki (Denmark)
Male Champions
2022: Rafael Nadal (Spain)
2021: Novak Djokovic (Serbia)
2020: Novak Djokovic (Serbia)
2019: Novak Djokovic (Serbia)
2018: Roger Federer (Switzerland)
Why You Should Bet on the Australian Open
There are various reasons why online betting on the Australian Open is an exciting opportunity. Sports bettors from all over the world bet on this competition from the comfort of their homes. The following are reasons why it's a highly anticipated event in the sports betting world.
Players are at the top of their game. It's the first Grand Slam tournament of the season, and players want to start the year on a high note. They bring their best game to this competition so they can progress. For bettors and tennis fans, this means two weeks of exhilarating tennis.
The Australian Open is famously known as "The Happy Slam". It takes place in the cultural capital of Australia. Melbourne is a beautiful city that's filled with positive energy. From the fans to the players, everyone involved in this competition has high spirits. It's a fantastic spectacle for anyone who tunes in.
Unlike other sporting competitions, there are no draws in the Grand Slam competitions. Somebody will walk away with the trophy, even if it takes six hours of sublime action and show-stopping drama. In 2012, one of the longest Grand Slam finalswas held in Australia, and it took around 5 hours and 53 minutes before Djokovic defeated Nadal.
Any Australian Open you decide to watch and bet on, you'll witness history being made in real-time. Each tournament is excellent, and it's a rewarding experience for everyone.
The tournament regularly throws up upsets. You won't see this happening in the French Open or even Wimbledon. Only on the hard courts will you find appealing styles. Upsets are much likelier in the Australian Open, and you can bet on an underdog with great betting odds to win big.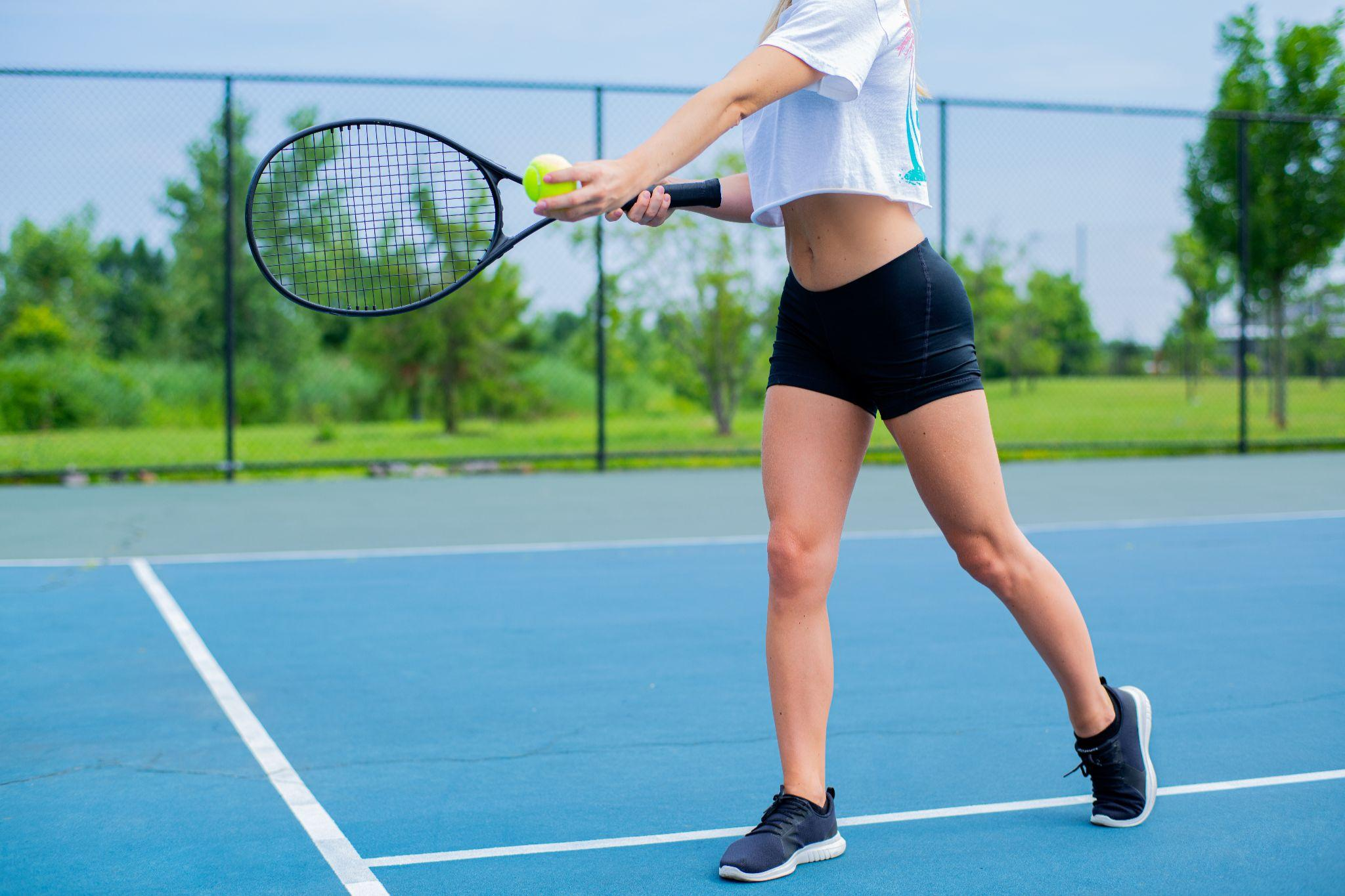 The Best Betting Sites for Tennis
Since the Australian Open is the first tennis Grand Slam tournament of the season, you'll find some of the best betting sites offering betting odds for it. Punters will flock to all the tennis betting sites and claim the offers and free bets. Let's take a look at some of the top-rated sites for tennis.
Bet365
Bet365 is currently the leading betting service for the Australian Open. It has the best, most competitive betting odds, along with a huge range of betting markets. For each match, you can also find the in-play odds. Sports bettors can also check out the live stream service for the Australian Open. This service sets Bet365 apart from any other legal betting site.
With live streaming, punters can watch each match live and make well-informed betting decisions as the game unfolds. They wouldn't have to sign up for any other live-streaming service to stay updated with the action.
In addition, if you join Bet365, you can claim the tennis multi bonus. It will be added to your multi-winnings (if any). This way, you can start winning 5% on doubles, 10% on trebles, 15% on four-folds, and 20% on five-fold multis. It's a great way to win big on your successful bets. If you win a 14-fold or something bigger, you can secure a 70% bonus.
Bet365 also has a Tennis Retire Guarantee. It allows the punters to earn bet credits when their opponent retires. Another great service on this betting site is Tennis Bet Builder. You can make multiple bets (up to 12) on the same game. For every bet, once the betting odds for each market are settled, you can cash out your returns.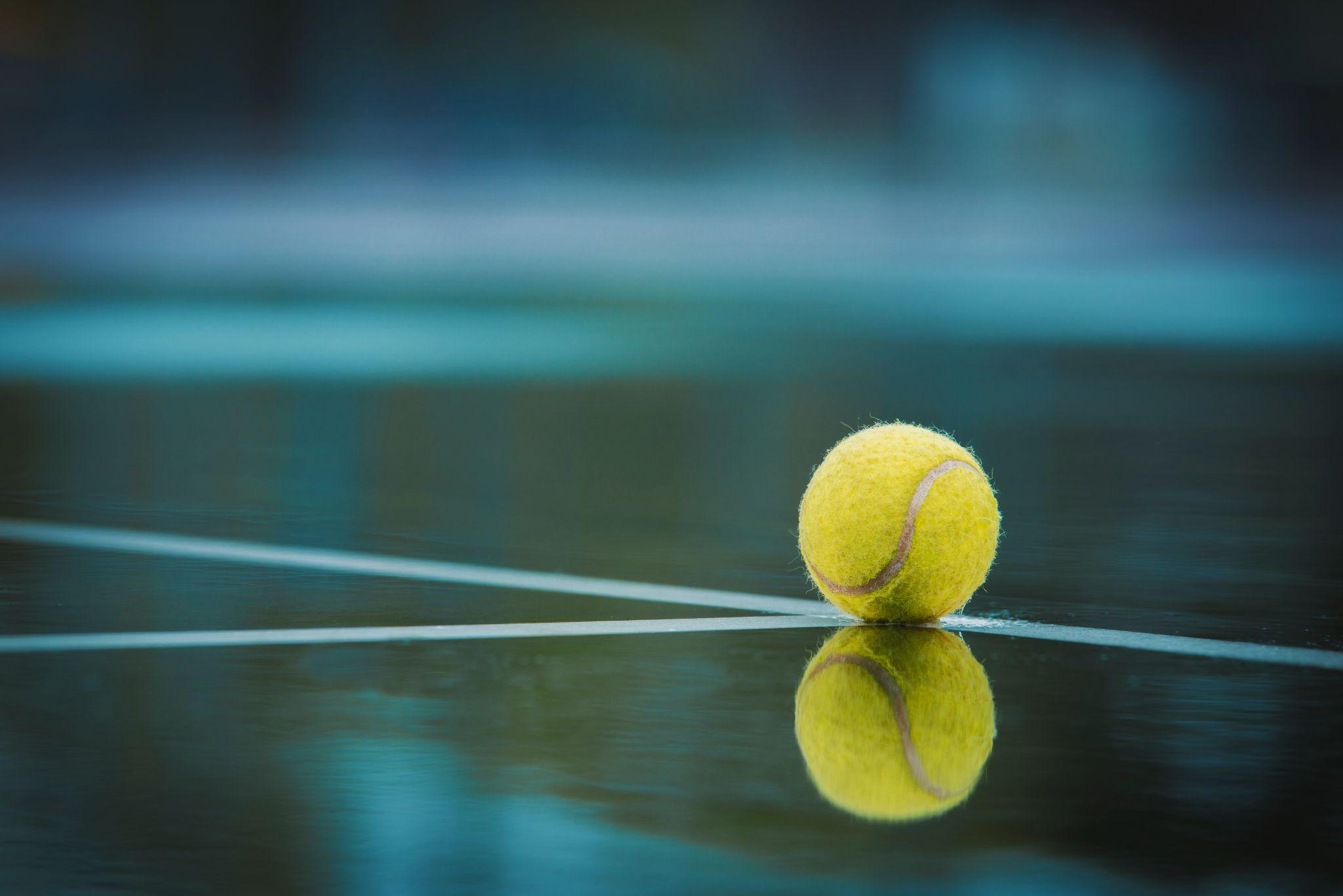 Ladbrokes
Another great Australian Open betting site for tennis is Ladbrokes. This is also an online casino with various profitable games. You can enjoy their promotions and cash-out service. Punters can revisit their bets and cash out the returns before a match ends.
Ladbrokes' promotions include Odds Boost, which can be applied to any Australian Open match. You can use this token for any selection and get a potentially bigger return. It will work on both single and multi-bets.
888sport
888sport is another leading sportsbook that features various betting odds and markets for the Australian Open. From outright winner to in-play betting, you can find amazing odds on your laptop or mobile. They also have a live streaming service that you can use on your phone.
Once you join, you get a casino bonus and $33 worth of free bets. This betting site accepts Mastercard, VISA, Apply Pay, NETELLER, Skrill, and Paypal. You can create multiple bets with their Bet Builder service. There are also various other sports betting markets available on 888sport with enhanced specials.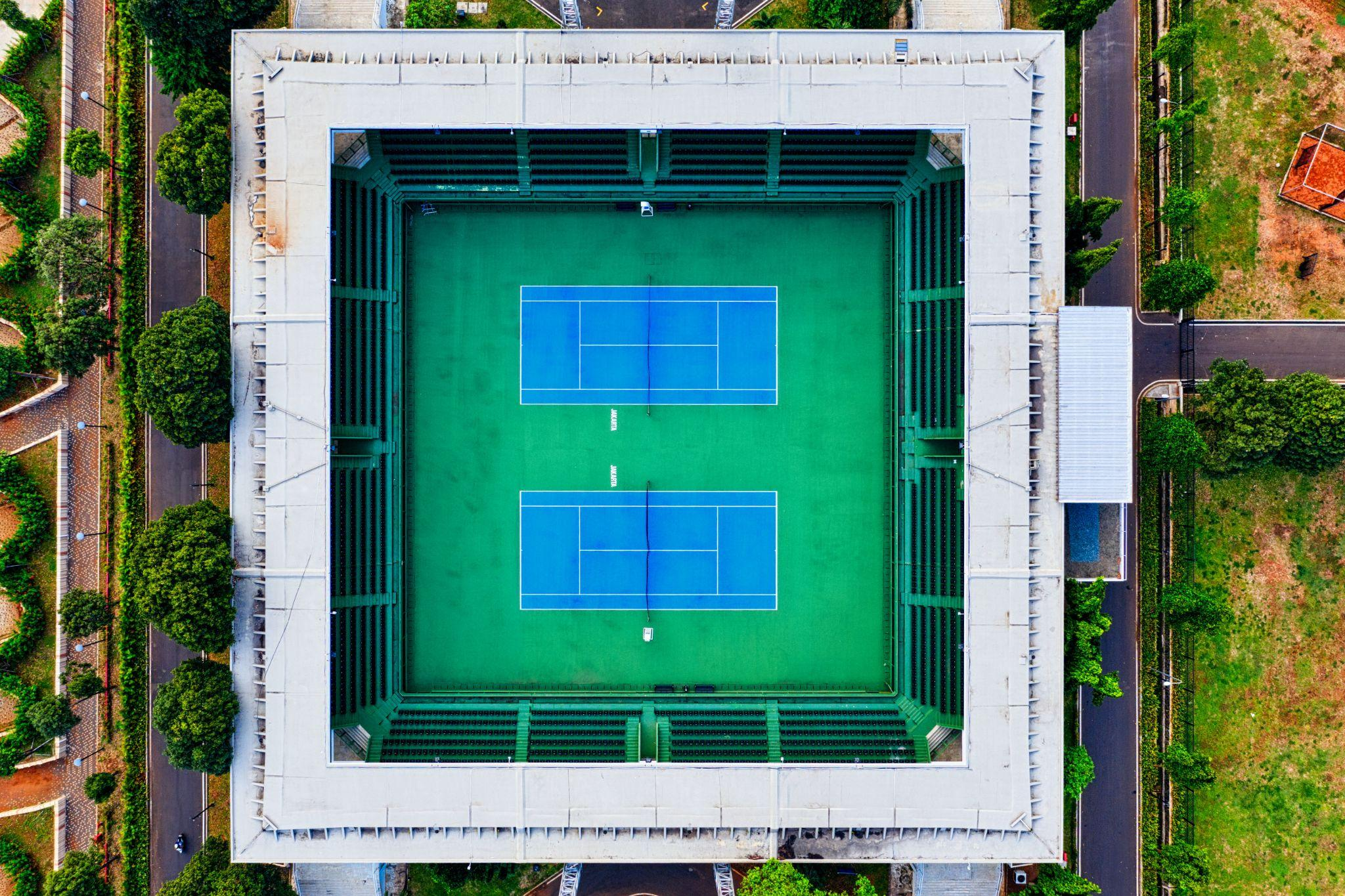 How to Bet on Australian Open Tennis
There are many ways you can start betting on the Australian Open. This 2-week tournament will have five competitions running simultaneously. These competitions include women's singles, men's singles, women's doubles, men's doubles, and, lastly, mixed doubles.
Due to this variety, you can find many different betting opportunities and markers to make lucrative bets. When you start wagering, you can compare the odds being offered on different sites and choose each betting market wisely. Here are some of the top betting options.
Outright Betting
Outright betting markets are popular for most sporting events. Most bettors prefer betting on the outright markets available for the Australian Open. This includes wagers placed for the winners of both men's and women's singles.
This type of bet is great for those who gain interest in the Australian Open betting as the tournament progresses. You can place a bet on anyone and find the betting odds on the top-rated tennis betting sites.
Pre-Match Betting
For each game during the Australian Open, you'll find many bookmakers offering pre-match bets. It's a very interesting betting market with different alternatives like Tennis Set Betting, First Set Score, and Total Games 2-Way. Many punters also combine different selections like Total Games and Match Result to get higher returns.
Tennis Bet Builder
Many sportsbooks will also allow you to use their Bet Builder services. If you're interested in a particular Australian Open match, you can also use their Same-Game Multi-bet service. These are two great options for those who want to enjoy the bigger prices on tennis multi-bets.
You won't even have to keep track of different matches. Just select the markets you're aiming for, combine your selections, and load the betting slip to find the overall price. Enjoy the returns if your bets win.
Tennis Multi Bets
When the Australian Open begins, multiple matches take place, and each round in the men's and women's singles brings different betting opportunities. These competitions offer you the ideal opportunity for placing traditional tennis multi-bets.
There are great odds available during the first week of the Australian Open. You can also combine different favorites. You might even generate a huge return through a small stake if you choose tennis multi.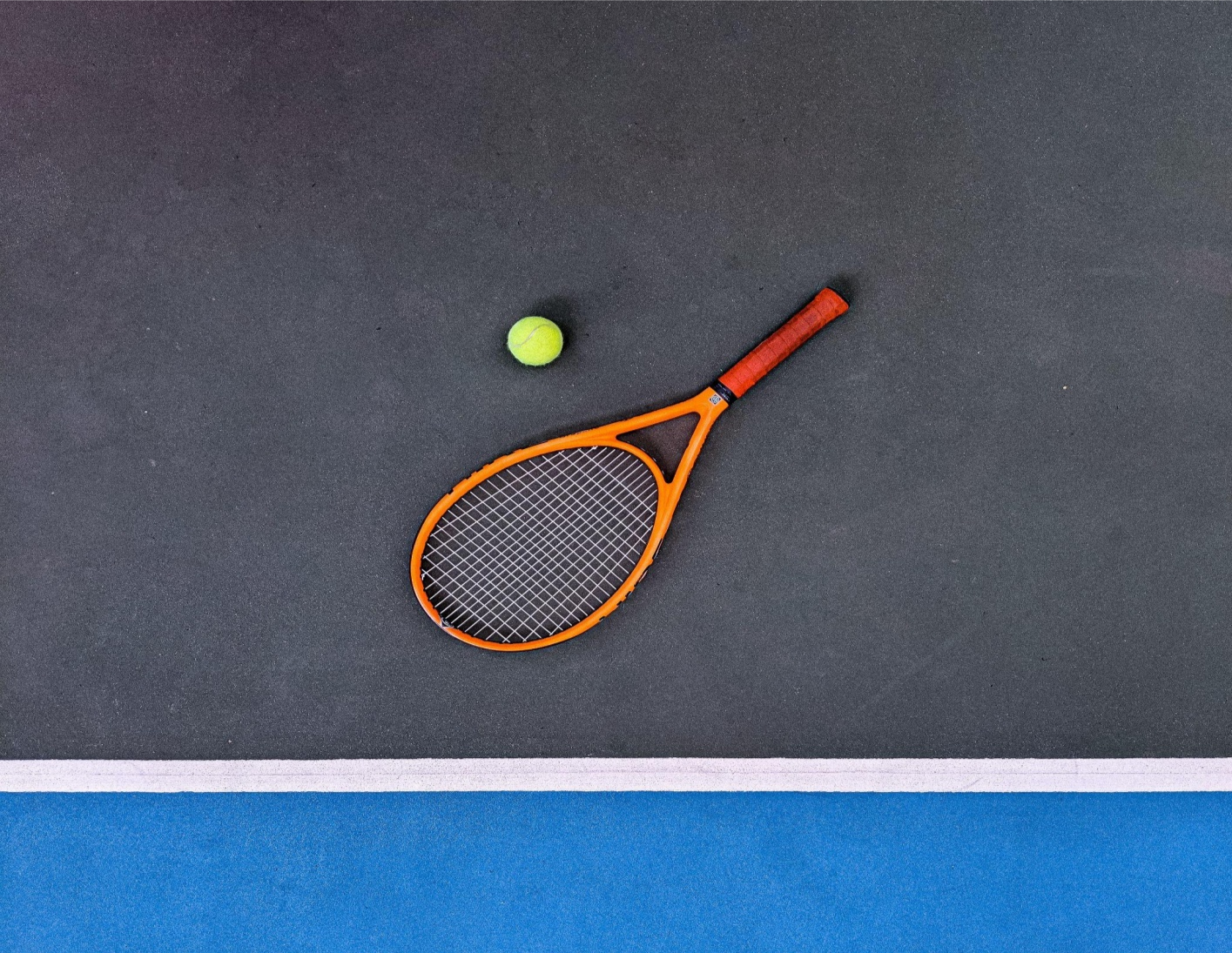 Australian Open Betting Tips
Whether you're new to tennis betting or are an experienced bettor, you can benefit from the following betting tips. Our experts have chimed in with pro tips so you can make the most of the Australian Open.
When visiting any betting site, make sure you keep the following tips in mind. We're certain that you will have a better chance of winning if you're aware of the right ways to place tennis bets.
Avoid Betting Blindly On Favorites
When you visit a betting site and click on the betting coupon for any match, you'll see players trading as favorites or underdogs. Most bettors prefer betting on the favorite as it involves less risk and is a safer betting option.
You can add the favorite to your betting slip but when it comes to multi-bets, always remember that upsets are very likely. During the early stages of the Australian Open, you can't judge any player's form, and therefore, betting on the favorites is not the best option. Instead, do your research, and don't start betting blindly.
Betting Value is Essential
You must remain focused on the betting odds, but should also have your own opinions. If you're not getting the best value out of your bets, it's simply not worth it. If you see a tennis betting site offering 1/1 odds, both players have a 50% chance of winning.
If you think the odds are high for the underdog, you can go ahead with this bet and gain from the perceived value. However, if you think the odds for the favorites should be much higher, you can keep looking for better odds. Always be on the lookout for the best Australian Open odds, so you have better chances of winning.
Consider Australian Open Bankroll Management
The Australian Open lasts for two weeks. During the 14 days, each match will be packed with betting opportunities. If you haven't decided how much you're willing to gamble, now is the time to decide. You must consider your budget and figure out how much you can afford.
Keep in mind that there is always a chance that you may lose your bets, so decide everything accordingly. Bankroll management can help you out in this process. You must also plan out your stakes for individual matches, tennis multis, or outright bets.
Don't Become Greedy With Tennis Multis
Tennis multis are incredibly fun. The temptation is high, and bettors add too many players to their betting slips in hopes of gaining huge returns. There are several betting opportunities in different matches, and picking 2-3 bets is hard. It's very easy for tennis fans or sports bettors to start feeling greedy at this stage.
However, always make sure to place bets you're confident about. Just because you want to land a bumper return doesn't mean you start betting in hopes of winning 10-folds. Trim down your current options to shortlist the most profitable ones. If you're confident in those bets, you certainly have a great chance of earning a profit.
Total Games over Match Winners
Just because you can find match-winner odds easily doesn't mean you start predicting every match's winner. In Australian Open tennis betting, you can make good profits from the Total Games bets.
Those familiar with Over and Under betting can benefit from this betting market. It's a profitable betting market for those who want to make multiple selections through betting on different matches.
Consider Previous Performances
For the ultimate feel of tennis betting, you need to bet on the players performing well. However, during the first few rounds, you can't easily predict anyone's form. To start betting, first research the previous Grand Slam tournaments, including the Australian Open.
Some players perform exceptionally well in Melbourne's blue hard courts. Since the US Open is played on a hard surface as well, it's worth checking out. You need to find players who are great on similar playing surfaces so you can make well-informed bets.

Check the Weather
Similar to the court surfaces, the weather is also a factor that can determine how a match will play out. Since the Australian Open is an outdoor tennis competition, you must consider weather conditions.
When there is rain, it can delay the match because hard surface courts can become slippery during rain. Any delays due to the weather can change the game's outcome. Players might lose their winning momentum if the game is paused.
If a player was performing badly before the pause, after a chat with their coach, they might gain confidence. Anything can happen, so always be aware of the weather conditions before you place your bets.
In-Play Betting Is the Way to Go
According to many of our experts, live betting is your best friend. You can make profitable betting decisions if you choose in-play betting. Pre-match odds might land you good prices, but if you want to be confident about your bets, in-play betting should be your choice.
Often, after the match starts, a player's winning odds can go down. This is because a player's service game can worsen during the match, and they may be down 15-40 or 0-40. Since the Australian Open is played on hard courts, the score can help you determine the outcome of the match. To find the price you want, you can choose in-play odds.
Along with this, professional bettors usually stick with these players till the very end. While his strategy is highly risky, it can help you cash out huge returns. There are amazing in-play odds available for this if you can manage your nerves until the game is over.
Stay Updated with the News
This is a great betting tip, not just for tennis betting but for any sport out there. If you're updated with the news and are aware of the changes in any player's form, you can predict the outcomes.
Underdog Opportunities
As we mentioned, don't start supporting your favorites blindly. Sometimes, backing the underdogs can help you win big. You may not agree with the odds available for an underdog, but if you play your cards right, you might be cashing out huge returns.
Don't Let Emotions Take Over
Online sports gambling is all about betting responsibly. If you want to make lucrative bets, you must stick to your brain and not do what your heart says. Following your emotions will not do you any good. Betting is all about making money through your wagers.
Betting on the 2023 Australian Open
To get started, you can visit Betting Sites Ranking and check out the reviews for online betting sites. We are a leading online betting portal where you can find detailed sports betting guides compiled by experts. We also have comparisons and news related to legal betting sites online.
You can find the best online betting sites and read their brief reviews on our online betting platform. From tennis betting odds to tennis betting predictions, each online betting and gambling website featured on our website has different options. You are bound to find something that will suit you and help you make profitable betting decisions.
At Betting Sites Ranking, new and experienced sports bettors from countries with legal sports betting can start online betting. Simply visit our website and search for the reviews of each of the best legal sports betting sites online. Many tennis betting sites don't require verification.
So, what are you waiting for? Find the best betting sites in the USA for betting on tennis, only on Betting Sites Ranking. If you need help shortlisting the top betting sites in the US, check out the top 10 betting sites in the world.