Betting is difficult, but the rewards you reap make it worthwhile. However, certain sportsbooks don't respect the time and effort you put in the bets and try to scam you.
Here, we highlight 4 signs your bookmaker is scamming you.
1. The verification process takes a lot of time
Submitting your information to the bookmaker is mandatory before you bet on an online betting platform. The same is true for withdrawals. If the bookmaker tries to delay the verification process, they're just buying time, so they don't have to pay you. Avoid these types of bookmakers at all costs.
2. Extremely optimistic offers
Scammers love deceiving people. To ensure they're successful, they come up with favorable terms, conditions, and offers. So, for example, if you see offers like an 800% welcome bonus, it's better to protect your funds and leave the website immediately. No legitimate bookmaker can provide you with such unrealistic offers.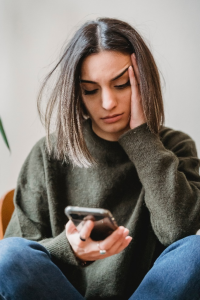 3. Payout issues
If you start encountering payout issues, it's a dead giveaway that the website is a scam. Initially, fraudulent online sports bookmakers may appear tricky at first because they'll make you believe they're legitimate. But when you're expecting payouts, this is where they'll start creating issues: their customer service wouldn't entertain you anymore, and they'll delay your withdrawal requests.
If you encounter this, it's better to report the website to the authorities and deactivate your account straightaway.
4. Website design
There's no better indicator than website design when it comes to identifying scams. If you notice that the website's design isn't designed too well, then the bookmaker is probably a fraud. Besides this, look for pop-up ads, errors, and bugs. Note that a legitimate bookmaker would always improve their website's performance and make it appear beautiful because their customers matter to them. So, if the website's design is average at best, you'll be better off finding a new bookmaker.
The website of any legitimate online bookmaker should have UX and UI design that offers real convenience to the bettors.
Thanks to Betting Sites Ranking, finding reliable online sports bookmakers isn't so difficult now, especially in the US and Europe.
Betting Sites Ranking provides the best betting sites reviews worldwide
At Betting Sites Ranking, we use our expertise to find out which top betting websites are worth your time. Whether you're in the USA, Europe, or India, we'll help you find the most popular betting sites.
Contact us now for more information on AFL prediction or Blackjack rules!