The World Snooker Championship is considered among the top events of Snooker. You'll see exceptional talent pop up, and the beauty of the snooker scene is the extreme competition. While there have always been great players, the sport has regularly seen exceptional talent and dark horses rise from the minnows to take the world by storm, even if they don't win.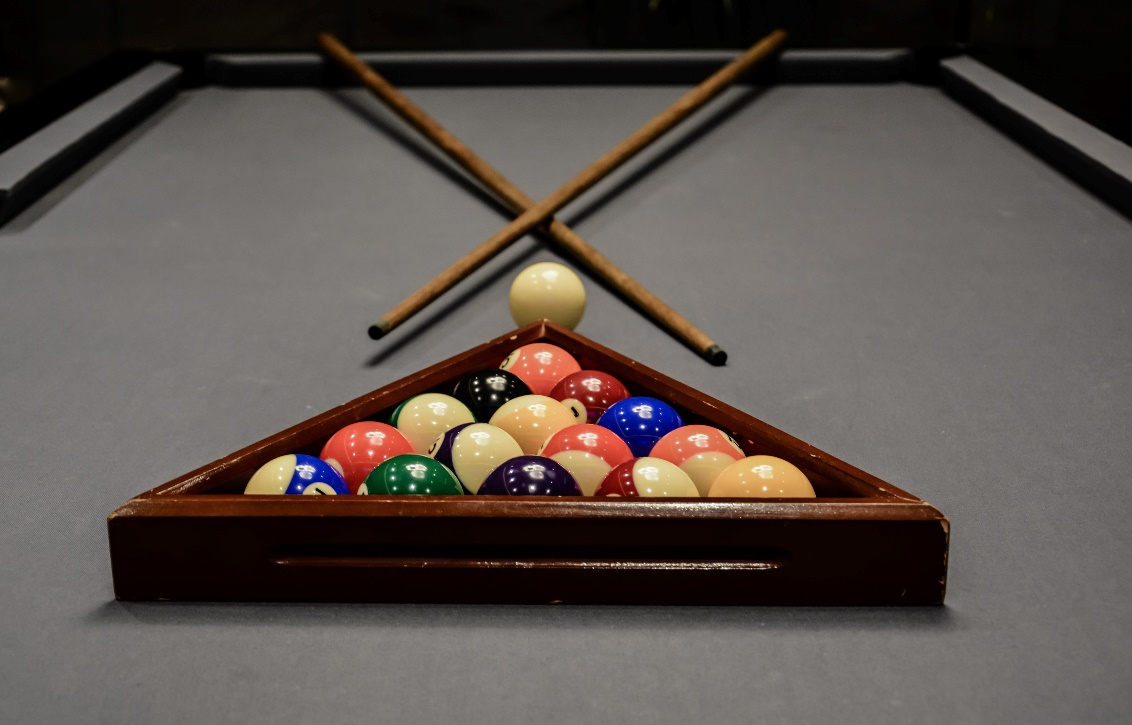 The World Snooker Championship is a great event if you want to enjoy some top-notch snooker while making money off of the event. If you're looking to get into snooker betting, you will have to follow some forums and watch games but getting the hang of how betting works is fairly simple. Here's all you need to know:
How Betting Works for Snooker
Tournament Winner
One of the most popular forms of snooker betting is the outright winner market. Here, you can bet on the whole you believe will win the tournament. You've got the option of betting either wagering on the winner before the event or you can make your call as the tournament proceeds. People generally prefer the latter option as you have more variables to make a sound decision on who to wager on.
Common Outright Bets
One of the unique aspects of snooker betting is that there are various outright bets that you can opt for. One of them is to reach the final, where all you have to guess is which player will make it to the final game of the tournament. There are other options like picking on the highest break or the winning quarter.
The most common outright bet is generally guessing which player will win the match.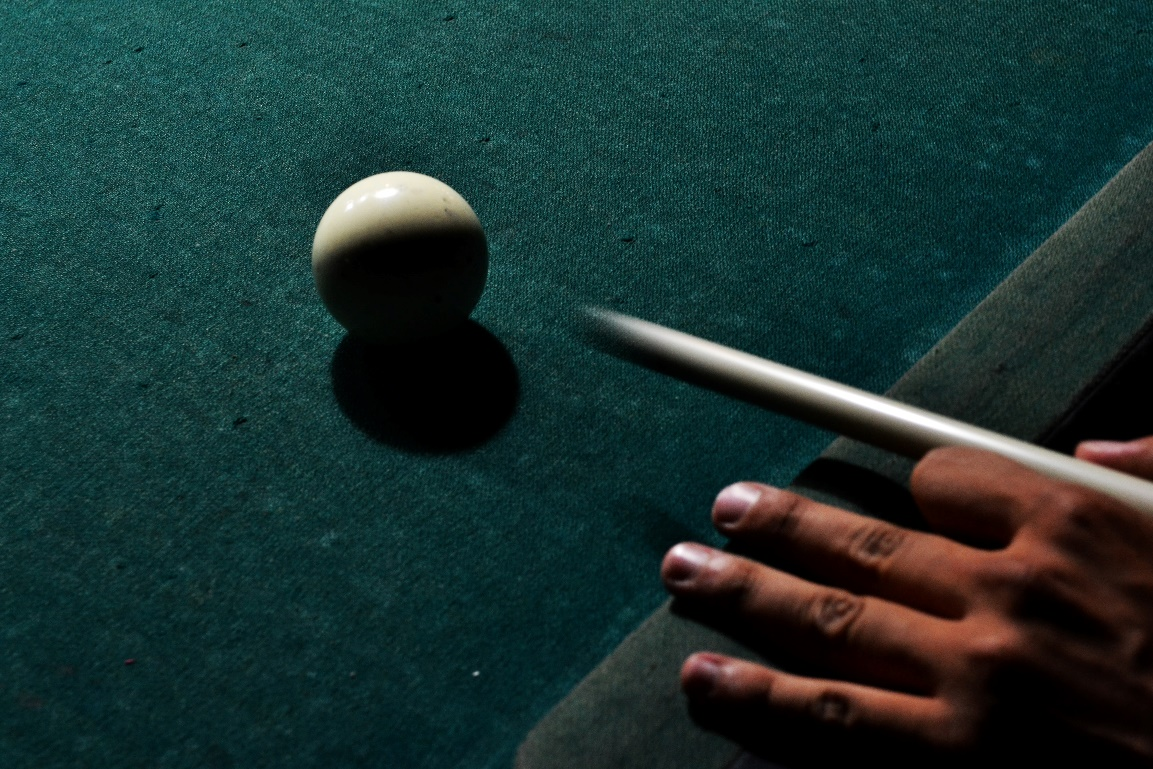 Accumulator
An accumulator works similarly to how a parlay operates. Here, you can focus on the match-winner bet for multiple games throughout a tournament. Rather than just pick one, you can go with several wagers on winners of their respective matches. Just like a parlay, a win here means that you have chances to get away with payday if you manage to make the right call.
But this is a high-risk, high-reward maneuverer that people should be careful utilizing. If you manage to get even a single of those wagers wrong, you lose the entire accumulator. Make sure you've got the right wagers if you're opting for this one.
Frame Handicap
Many people have a tough time getting their head around the frame handicap, but if you're serious about getting into snooker betting, you must get the hang of it. Suppose that two players, namely players A and B are playing first to 5 frames. Suppose Player A's odds are 1.80 with -3.5 frames handicap. This translates into the requirement of player A needing to win the game by 5-3, 5-2, 5-1, or 5-0 for you to win the wager.
On the flip side of the equation, the other player needs four frames for the wager to pull off. These are heavily opted for when a one-sided affair is expected.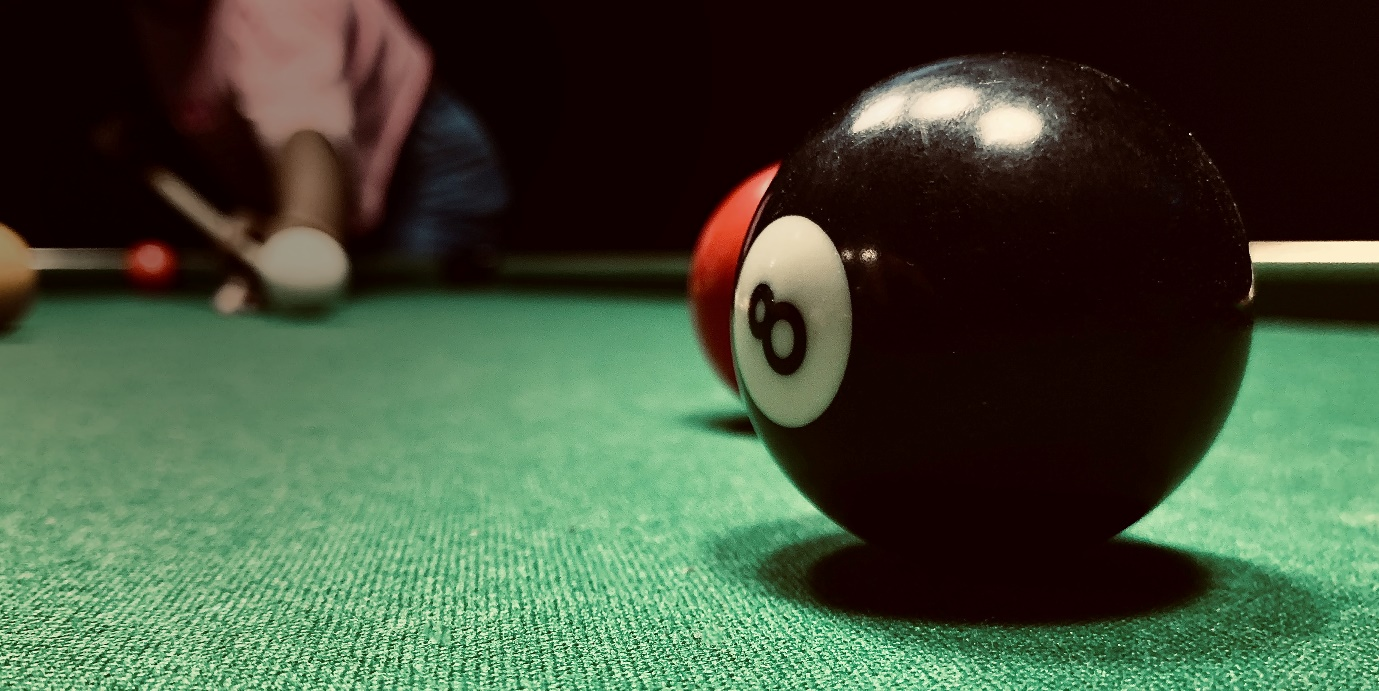 In-Play Betting
One of the biggest aspects of modern snooker betting is in-play betting. Essentially, you can bet during the match live to wager on various markets and events that will take place next. This is only effectively possible through online betting and not every website can support this feature. Here, you have a variety of markets to choose from and ardent snooker betting fans will enjoy this.
Players to Watch Out For
1. Judd Trump
Judd Trump, aka the Juddernaut, has been on a roll, having won the 2019 World Snooker Championship decisively against John Higgins with 18-9. He's 1-1 in the World Championships so far. It's important to be aware of the fact that Trump has had a rough patch in the World Championships so far. So how is he the top bill to win the tournament, especially with contenders like Roberts and O'Sullivan on the helm?
He's been dominant against them and by a fair margin. Trump will certainly be striding with the same confidence he's had and will look to end this World Championship dry spell once and for all.
2. Ronnie O'Sullivan
Even if you haven't watched a lot of snooker, you're bound to have seen a clip or two of The Rocket, Ronnie O'Sullivan. An exceptional player, the Englishman has a record of 6-1 in the World Championships, a kind of streak that many players don't have against opponents, let alone in tournaments.
He hasn't lost his edge either, as he was the winner of the 2020 title with a fairly decisive 18-8 victory. He may be the veteran in this pool, but The Rocket's still got it and he will be aiming to get his 7th win to become the joint record holder for most titles.
3. Mark Selby
Many believe that Mark Selby doesn't often get the credit he's due, especially considering that he's a four-time World Championship winner. He's definitely up there with the GOATs, and the fact that he's listed below others is a great reflection of how tight the competition is in the world of Snooker these days. He's also accumulated around 9 Triple Crowns, and this hasn't been achieved since the 2016-2017 season.
That's all you need to know why Mark Selby is a player to watch out for when he's on the floor.
4. Neil Robertson
Neil Robertson is undeniably the GOAT snooker player from down under. He's also the only player outside of the UK to have acquired the Triple Crown of Snooker. The biggest problem and the reason his odds are lower is that despite his undeniable talent and sheer skill, he hasn't been able to qualify for any championship finals since 2010, let alone win them.
Most people would certainly be surprised by a Robertson triumph and would want to see him return to his glorious form again.
Betting Strategies
Monitor The Formbook
One of the main aspects that bettors need to be aware of in snooker is that the odds can change fairly drastically. The reality is that player form can vary fairly heavily across the season. One of the best examples would be Ronnie O'Sullivan, who had won the World Championship in 2011, but had some of the worst odds since he made his debut.
It's common for the players in the top 16 of the ranking to not participate in various events. The summer, in particular, is considered a sabbath for many top players, but this can be problematic because the minnows are hard at work on polishing their skills. For the top players, it's certainly a challenge to maintain their skills but the top talent has managed to clinch victory despite any off-time, which clearly shows that snooker betting isn't just a lottery.
Focus on Qualifiers and Minor Events
It's very common for incredible talent to pop out of seemingly nowhere and onto the grand stage. In reality, these are some exceptional and emerging players that come through qualifiers. Back in the old days, you'd have a harder time keeping up to date with these players and these events. But now, there's great availability to snooker coverage.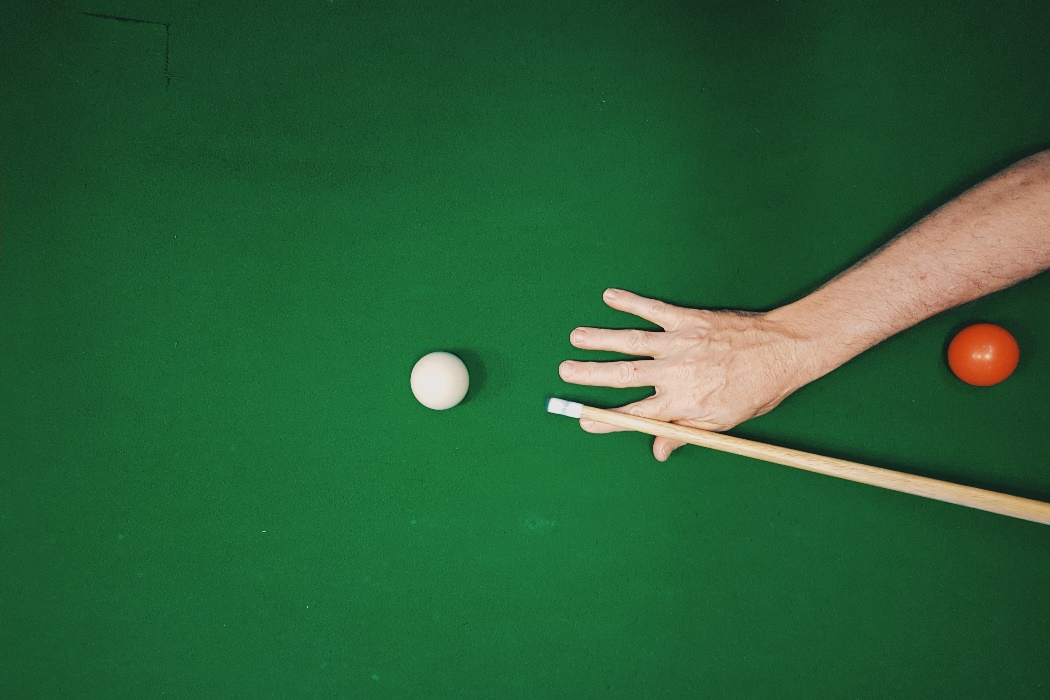 The case of Andrew Higginson and Jamie Jones comes to mind in particular. Anyone who had followed the PTC series was fully aware of the kind of skills and talents the two of them packed. Going by the old days and relying solely on ranking and updates from a bird's eye view wouldn't have been able to determine that these two would put up a great performance, bringing them on the snooker world's radar for quite some time.
Focus on The Draw's Details
You can make some excellent deductions from the various draws across the tournament. Many players may seem like minnows in their own groups, which low odds that might, later on, change depending on any surprise performances that are unexpected of them. Rather than focus on how a particular player is performing in the past few games, start to bin players in certain odds throughout the tournament to filter out how likely they are to go forward from the beginning.
It'll give you an unbiased overview of a player's performance and how likely they are to stay in the competition.
Player Styles Matter
It's a common belief that each player in snooker has a certain style and a game format where they tend to dominate heavily. The more snooker you watch, the more you'll see this in practice. Knowing how two players play might help suggest more than what any odds dictate. Some players rely on break building. Some players tend to struggle heavily if they don't score right off the bat while others can scrap heavily, allowing them to stay in the game.
Various players tend to dominate in shorter games, with O'Sullivan being one of the most memorable names in the category. Mark Williams, despite great skill, hasn't been much of a break builder. Mark Selby, on the other hand, has always been known to have a more methodical style but many of his games tend to be scrappy affairs. You can expect numerous of his games to go till the deciding frame.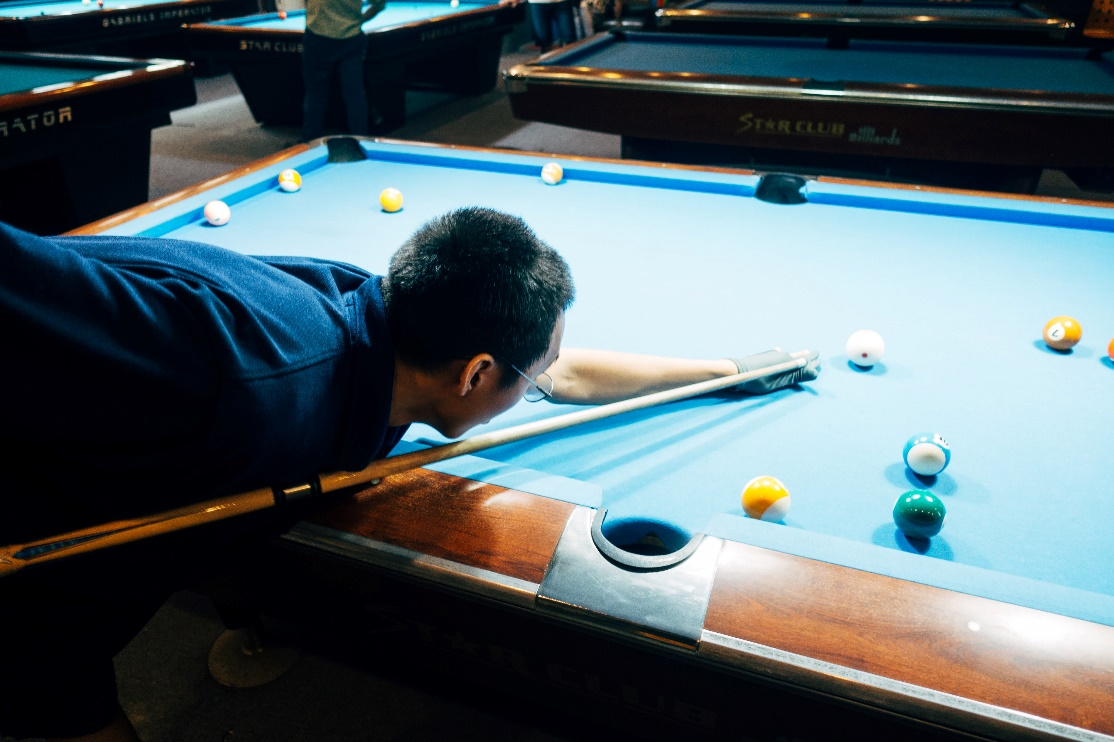 Back High, Lay Low In-Running
Favoring in-runners is often the approach in most sports, but in snooker, "lay the leader" is generally preferred but you do have to get your research right here. It's fairly common to see the odds rapidly turn around and fluctuate in shorter games in the case of frame betting. After getting a chance for break building in the next frame, you'll notice the odds go down for a player. But generally, breaks don't lead to frame winners and the odds for the player in question will drop. Best of nines that start with 3-0 or 3-1 don't necessarily stay one-sided and end up around 5-4 or so on.
You can benefit from analyzing a player's style here. If they're a solid break builder, laying mid-break can be problematic.
Conclusion
By keeping track of the most substantial statistics you can gather, utilizing the right markets available to you, working with multiple reliable bookmakers, bettors can make good money by efficiently betting on snooker. It's worth knowing that the sport requires some level of commitment from bettors to truly get a great idea of the odds and ardent fans will tell you to stay focused on the qualifiers to know who is who.
With the tournament only a month away, it's high time that you sign up for a site that offers great markets and a push to snooker betting so that you have a great chance. In recent years, the sport has managed to grab a bigger audience. All you have to do is find the world's top betting sites online with the help of Betting Sites Ranking.
Betting Sites Ranking is your guide to the top 10 betting sites in the world, including those that are serving bettors in your region. You can find recommendations for 105 countries, giving you the chance to participate in online betting games, and more on licensed, reputable websites. Whether you're planning to bet on sports online or are interested in esports betting, there's something for everyone on Betting Sites Ranking.