If you think gambling is a relatively modern practice, you might want to think again!
The earliest records of this massively popular pastime date back to the Ancient Chinese civilizations. In its earliest forms, gambling followed pretty much the same structure it follows today. The concept behind the practice might not be complex, but its widespread appeal and ability to attract global audiences is something worth studying.
Land-based casinos and makeshift gambling communities made up the gambling industry before the dawn of the internet. Once globalization took over, online betting sites started to take over. Today, you'll find a huge audience at the leading online casinos across the globe. Sports bettors are moving their activities to the online betting space, too.
Since the online gambling industry is growing so fast, it can be safe to assume that the near future has a lot in store for it. Experts suggest that the next ten years will completely transform the industry. These predictions are made considering the industry's growth in the past ten years. To understand why and how the industry may evolve in the next decade, let's start with its historical outlook.
The Growth of Online Gambling
A decade ago, you likely wouldn't have been as familiar with online gambling as you are today. The internet had enabled gambling on online platforms to become much more widespread in the early 2000s. But like every other "new" concept, online gambling had to go through its own journey to achieve the respectable status it now has.
It was reported that American gamblers, both offline and online, spent over $57 billion on gambling in just 2006 alone. This number exceeded the total sales by global food giants Starbucks, McDonald's, Burger King, and Wendy's combines in that year! What this shows us is that even before online gambling took over, the numbers that the industry was generating were ridiculously high. Today, we can break gambling down into its two major classifications: casino gambling and sports gambling.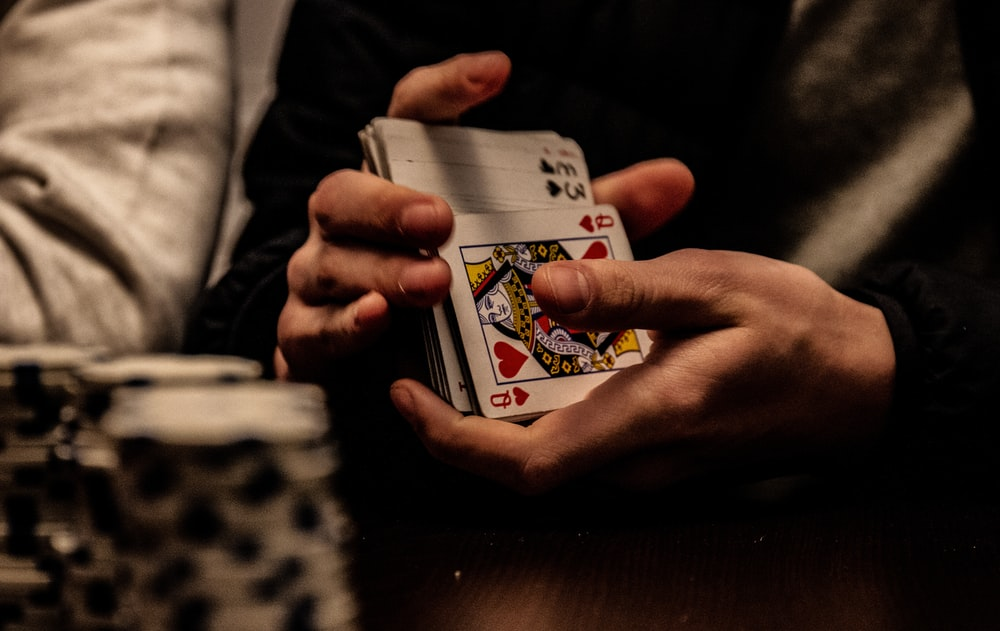 Online Casinos
Land-based gambling has taken place in casinos throughout history. As the internet began to enable digitalization in nearly every industry, gambling followed suit. Software developers saw an opportunity they knew they couldn't miss out on i.e. digital gambling on online casinos. Eventually, they started developing software for online casinos, collaborating with live casino game providers, and crafting a new segment of the internet that would soon overtake its offline counterpart.
Online casinos have incorporated a lot of features and facilities that gamblers can't get from land-based gambling channels. The best online casinos like BetOnline, MyBookie, and Intertops offer accessible features like numerous payment options including cryptocurrency support, welcome bonuses and promotional offers, and more. Traditional games in many cultures have also been developed into digital forms so that local betting sites can appeal to their local audiences. The best examples of this would be the Indian classic casino games Andar Bahar and Teen Patti, both of which are now among the most-played online casino games in South Asia. These exclusive benefits are what made online casinos grow into a multibillion-dollar global industry.
Online Sports Betting
Early nomads were known to breed cattle, including horses, which they'd often race as a pastime. These races eventually became spectator events and gave rise to the concept of sports betting as we know it today. Betting on sports is something humans have enjoyed for decades, but the internet made it more accessible than ever.
The American Gaming Association reported (2017) that American gamblers can spend anywhere from $100 billion to $400 billion on sports every year. If this number shocks you, you'll be mind-blown to learn that it has only increased since then. Even though the practice is largely illegal in many different regions, states, and countries, it continues to gain popularity.
Large entities like the National Football League (NFL), International Cricket Council (ICC), etc. have started to embrace sports gambling. Some of these entities made their disdain for online sports betting quite clear in the past, but as the industry grows (and profitable opportunities continue to emerge), they've learned to leverage its potential. Now, a lot of these entities even collaborate with betting partners and online betting sites to promote their sports tournaments/events.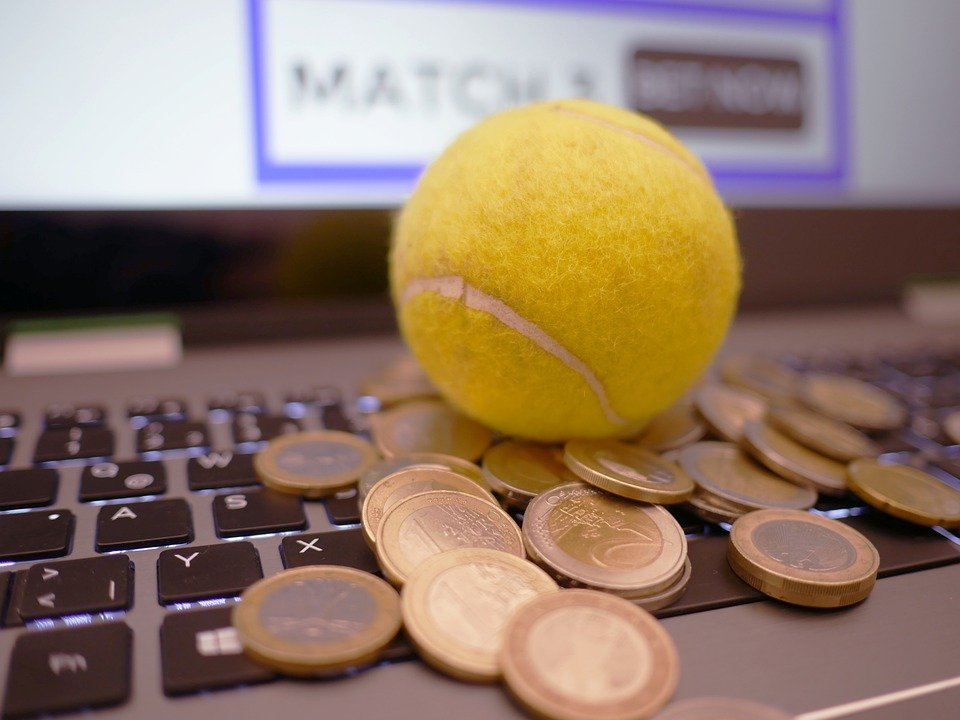 Online Gambling across the World
Much like every other internet community, online gamblers are concentrated in some regions more than others.
The leading global markets for online gambling are in Australia, Canada, the UK, and some South Asian regions like India and Singapore. If casino gambling is what you're interested in, then Australia and Canada are the places to be. For live sports betting, nobody beats Singapore and India. It's fascinating to study the different online gambling trends in different regions since they often reflect the growth of certain sports in the region.
For example, the simplified Indian versions of the popular English sport cricket have completely transformed the way the sport is consumed worldwide. The Indian Premier League (IPL), one of cricket's most lucrative tournaments, is estimated to be worth more than INR 475 billion by itself. America has its own sports giant with the NFL, which has its top franchise (the Dallas Cowboys) valued at USD 6.5 billion in 2021. There's an equivalent sporting league, not in numbers but in national popularity, in nearly every big country. So much so, that more than 26% of the entire global population is now engaged in some form of online gambling.
Future Prospects of the Online Gambling Industry
After looking back at the growth of the gambling industry throughout the past ten years, it's easy to make some educated guesses as to its future prospects. The industry functions differently in different parts of the world, but its general prospects are somewhat similar throughout the spectrum. Let's discuss some of the most probable future prospects of the online gambling industry.
Higher Acceptance
It's no secret to anyone that the industry hasn't always been looked at fondly. In fact, the reality of the public perception towards online gambling has been quite the opposite until fairly recently.
In many countries, online sports or casino gambling is still not considered a legitimate practice. Many governmental bodies have rushed to illegalize the act in its various forms. Even in countries with the largest online betting markets, like India, authorities don't want the industry to gain legal legitimacy.
However, this animosity towards the pastime is likely to change in the near future. The evolution has already begun in some markets. The most notable shift in the public perception towards sports betting on online betting sites is in the US. The NFL finally embraced sports betting in mid-2021 after denouncing it for decades. In a historic decision to partner with four leading sportsbook sites, the league indirectly acknowledged the far-reaching impacts of online gambling in the country.
In tune with huge sports leagues normalizing sports betting and globally-renowned technological giants partnering with online casinos, it's safe to assume that online gambling will be much more widely accepted in the near future. The profitable opportunities it presents are just way too lucrative for the general public and authorities to ignore and avoid.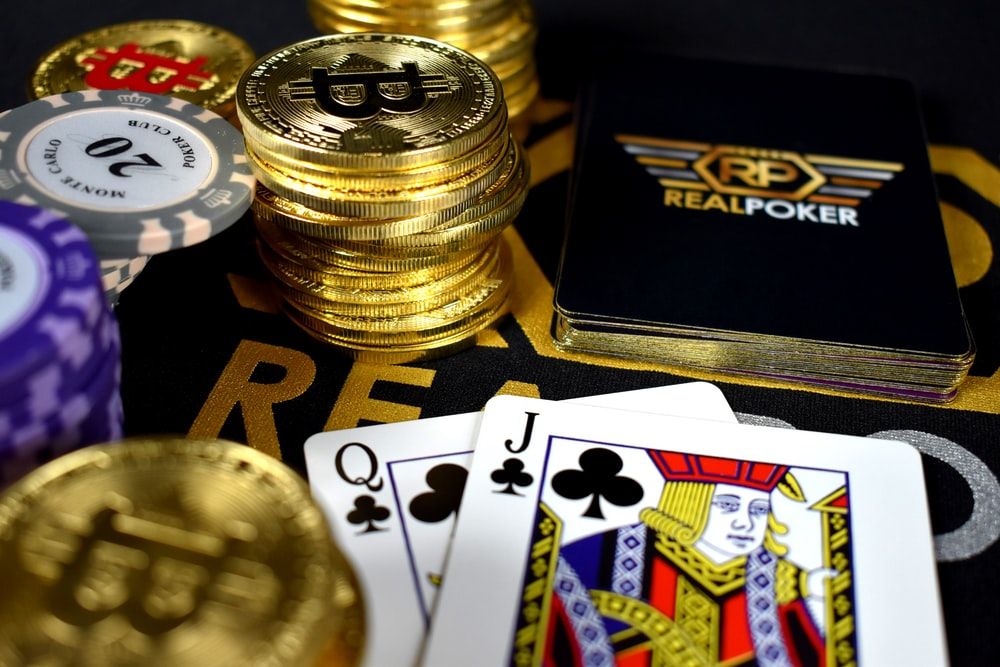 Global Legalization
Speaking of authorities, online gambling is still banned by various governments. Even in the US, some states have legalized the practice while some have completely banned it.
It's difficult to imagine a future where online gambling is still largely illegal due to the fact that it's one of the fastest-growing and most profitable markets in the world. You don't have to be an industry expert to make the safe prediction that online betting will gain legal status in more and more regions in the next ten years. It'll likely be embraced by countries that already embrace land-based gambling, even though the offline casino owners in these regions aren't particularly fond of the idea due to their own competitive biases.
Regardless of the factors currently impeding the legal acceptance of online gambling across the world, the industry continues to grow. Who's to say that the customer base won't rally behind their beloved pastime and push it to the status of global legalization within the next decade?
Increased Accessibility
A feature of the online betting market that doesn't get talked about enough is the accessibility of online betting sites.
The best online betting sites all accept various payment methods, support multiple languages, provide excellent betting offers and bonuses, offer a wide range of casino games and sports, promise security of transactions and timely payment of winnings, let players bet in real-time through their live betting facilities, and other convenient betting options.
Many of these sites have started investing in mobile applications for their casinos and sportsbooks too. They've realized that having a mobile-friendly website that can function well on different devices isn't enough anymore. Now, customers are looking for more remote access to online gambling platforms. Mobile phone applications are the perfect platform to fill this market demand. Considering that nearly half of all web traffic on online sites comes directly from mobile devices, it'd be remiss of online betting sites to not leverage the medium.
As a result, the next ten years of online gambling will work to make the practice more accessible than ever before.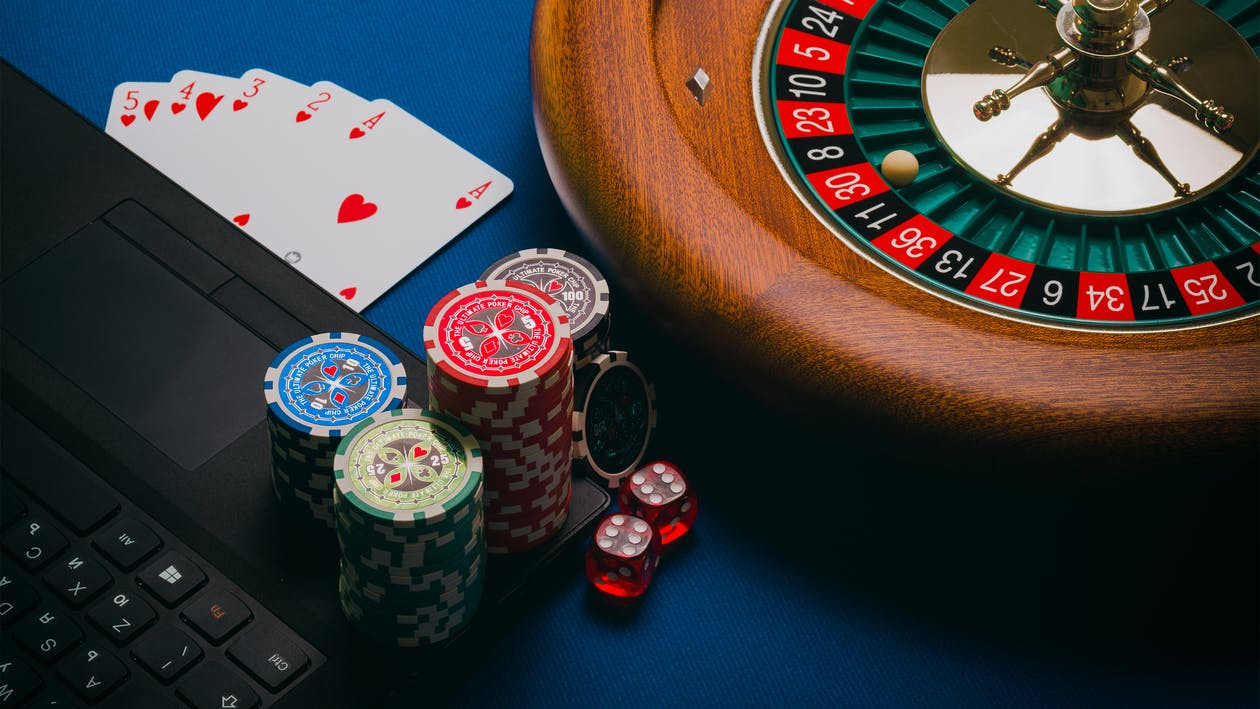 Integration of AI
Every tech enthusiast will tell you that the future will be run by artificial intelligence (AI). AI has already infiltrated many different technology-based industries around the world. It wouldn't be a far stretch to assume that it'll have a role to play in the online gambling market as well.
The ways in which artificial intelligence may affect the online betting market include the emergence of new forms of betting, smarter ways of analyzing online betting trends and techniques, more streamlined operations for online betting, detection of problematic gambling practices, and enhanced delivery of betting options on online betting sites.
At its core, AI could automate much of what makes online gambling complex for novice gamblers. While some may view this as a negative aspect due to its potential to make the practice more addictive than before, others may argue that it actually just improves upon the already-existing modes used in online gambling. Ultimately, the impact of AI integration on online gambling depends solely on the way authorities regulate it and customers use it.
Conclusion
All in all, the past decade has helped online gambling grow into a market that many didn't think would emerge in such a way. For a practice so notoriously denounced throughout history, online gambling has certainly witnessed a dramatic shift in recent years.
As largely-respected entities continue to embrace the practice, authorities will eventually have to follow suit. The future prospects of online gambling may have seemed like a reach in the early 2000s, but as you analyze the industry's growth in the past decade, they seem to be perfectly probable. Be it online casinos or sportsbooks, online gamblers will continue to pour millions into the industry every year. The multibillion-dollar global market shows no signs of slowing down as of the publishing of this article — so, if you've been looking for a sign to dive into the online gambling waters, now would be the perfect time to do so!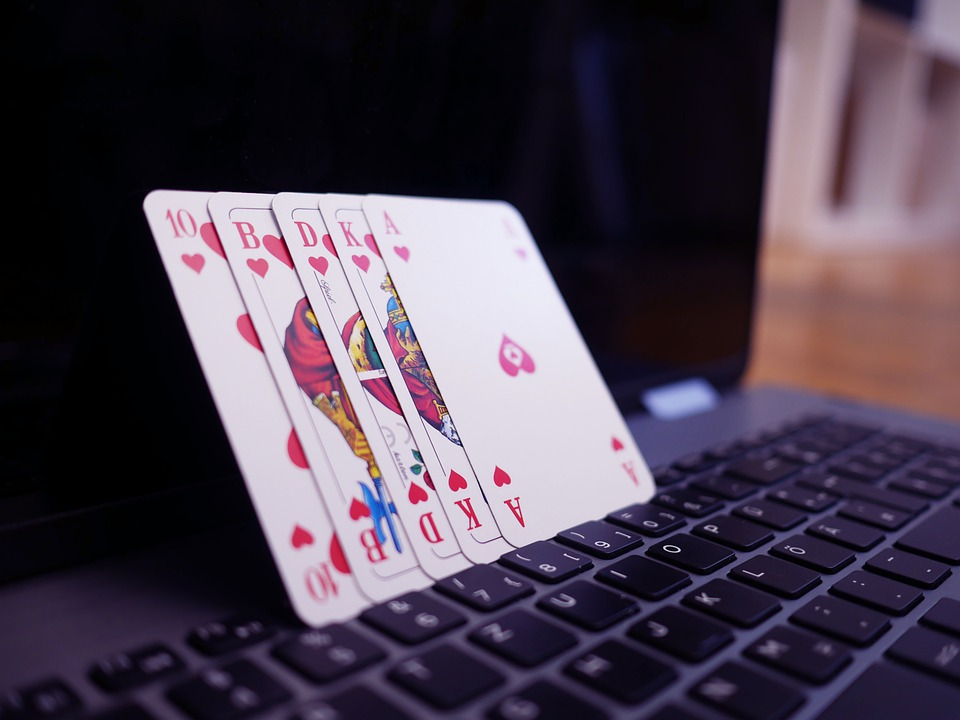 If you'd like more information about topics related to online gambling, visit Betting Sites Ranking!
Our online gambling portal serves as the perfect platform for all the online betting resources you could ever need. Whether you're a sports bettor looking for the best online sportsbooks, or a gambler looking for the top live casinos, our site is the best place to find them. You can even filter your search to find local betting sites in your country. If you'd like to compare different sites and their offers, you can do that on our portal too!
We rank and review popular online betting sites, so that you can have the information you need. Our in-depth reviews cover everything from the respective site's live casino game collection to its accepted payment methods. You can also find highly informative blogs about online gambling trends and strategies. These resources are guaranteed to help you make smart betting decisions and win big right from the comfort of your home!
Check out the top daily bets for the latest sporting events going on right now.