NASCAR has been the most popular spectator motorsport in the US and the 2nd most popular around the globe. Formula 1 has been the number 1 racing series on this planet. It has recently been gaining popularity amongst American sports enthusiasts and racing fans. This is evident by the fact that there will be two F1 circuit stops in the US for the first time ever.
All racers will gather in Miami during May, and they will return in mid-October to Austin. In the 2021 Formula 1 season, there was epic drama as Max Verstappen, and Lewis Hamilton raced their hearts out for claiming the World Champion title. Max Verstappen was declared the winner.
For the upcoming 2022 F1 season, sports bettors and fans around the world are excited to bet. There have been massive changes in the rules and driver lineups. This will make the entire betting experience new and more exciting than ever before. This season is easily the most anticipated season of the past few years.
In this guide, we'll go over all the big changes, including technical changes in the regulation, new wheels, and the opening race, which will take place in Bahrain. This will be the 73rd season of this world championship. You will also find the F1 betting markets and betting tips/strategies, so keep reading till the end.
Teams and Power Units
The 2022 F1 season will once again feature no new teams. This is the fifth season in a row where no new teams have joined the Formula 1 grid, which means that for the 2022 championship, only ten teams will be contesting.
Honda has withdrawn from the competition for the second time in the past decade. However, their withdrawal doesn't mean they won't be providing their race operation and engineering support. They will continue to do that for the Red Bull Powertrains division, which s a newly formed division.
Red Bull will be producing their own power units, and their sister team, alpha Tauri, will be using the new power units this season. No other team has announced any changes in the power unit suppliers for the upcoming season. Mercedes and Ferrari will be supplying their own teams. Renault will be providing the power units for only Alpine.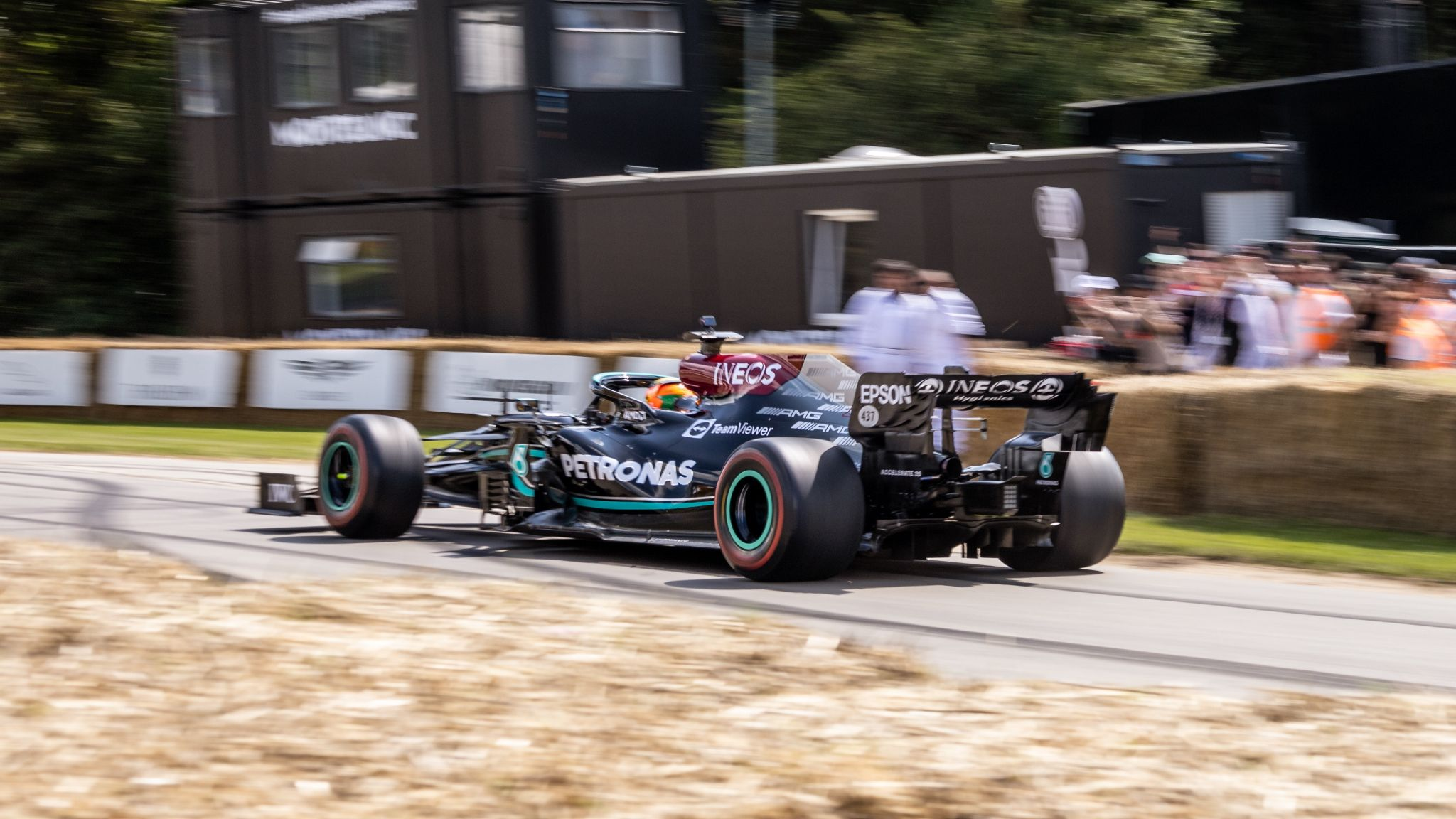 Drivers
Of the 20 seats on the 2022 grid for this season, only four will be occupied by different drivers than they were last year. George Russell will be racing alongside Lewis Hamilton. This is because he has been promoted and will be the constructors' champions for Mercedes. He has only appeared once for Mercedes during the 2020 Sakhir Grand Prix.
Alexander Albon has been signed again and will return to the grid with Williams. Kimi Raikkonen has retired along with Antonio Giovinazzi. Former Mercedes star Valtteri Bottas will replace the retired drivers, and Guanyu Zhou has become the first Chinese driver in the history of F1 to take part in the Formula 1 races.
Max Verstappen will be using the number '1' instead of '33' for the 2022 F1 season. This is also the first time a driver will be using this number since the 2014 F1 season, where the world champion Sebastian Vettel used the number '1' during races.
Races
For the 2022 F1 season, there will be 23 races, and it will set the record for the longest F1 season in the history of Formula 1. The season will begin at the end of March, and the race will take place in Bahrain Grand Prix. In November, the final will be held. It will take place at Yas Marina circuit in Abu Dhabi
New Rules
This upcoming 2022 F1 season has many new rules and regulations. There are aerodynamic regulations that have specifically been designed for closer racing. There are also rules changes like supper surface bodywork simplification.
There will be large tunnels added underneath the cars, which will generate a downward force and ground effect. Along with this, all teams will now be required to add strakes on their front wheels to lessen turbulent air.
Cars will look very different now with a much sleeker look involving simpler lines now with larger front wings and completely new rear wings. All cars will look almost similar, and the cars will be weighing 795kg at least.
With these modifications, drivers will be able to race closely with their rivals and not suffer from any downforce heavy losses. They can overtake easily and race better. However, for this season, the Drag Reduction System overtaking aid will persist.
13-inch wheels will no longer be used now, and from 2022 onwards, only 18-inch wheels will be used. All F1 cars will be running on a fuel that contains 10% bio-component as compared to 5.75% in the previous season.
The maximum budgets are also introduced. The operating costs for all teams during the 2022 reason will be $140 million. It was $145 million before. Plus, an allowance for damages has been allotted at $500,000.
F1 Betting Markets
If you're new to Formula 1 betting, the various markets or F1 events can be overwhelming. While it's not necessary to know everything about a sport to make successful bets, it is surely an added advantage. Even those who possess intimate knowledge about F1 can use this guide to make smart betting decisions.
There is a massive difference between having complete knowledge about a particular sport and knowing how to bet successfully on that sport. The F1 betting odds and markets that will suit your betting style and needs will help you greatly. The following betting markets are available and are the most popular.
F1 Driver's Championship Odds
This is the same as the outright winner markets for any other sports. It is the most popular way to bet on F1. The betting odds for the winner of the season are available over the entire course of the season. And if you pay close attention to the Driver's Championships' rankings, you can get great value for your money.
Research is key, so keep it simple but pay attention to the odds and current rankings. The Driver's Championship winner's odds can help you find the best bets. If you bet on who you think would finish at the top of the end-of-season rankings, you will win if you predict correctly.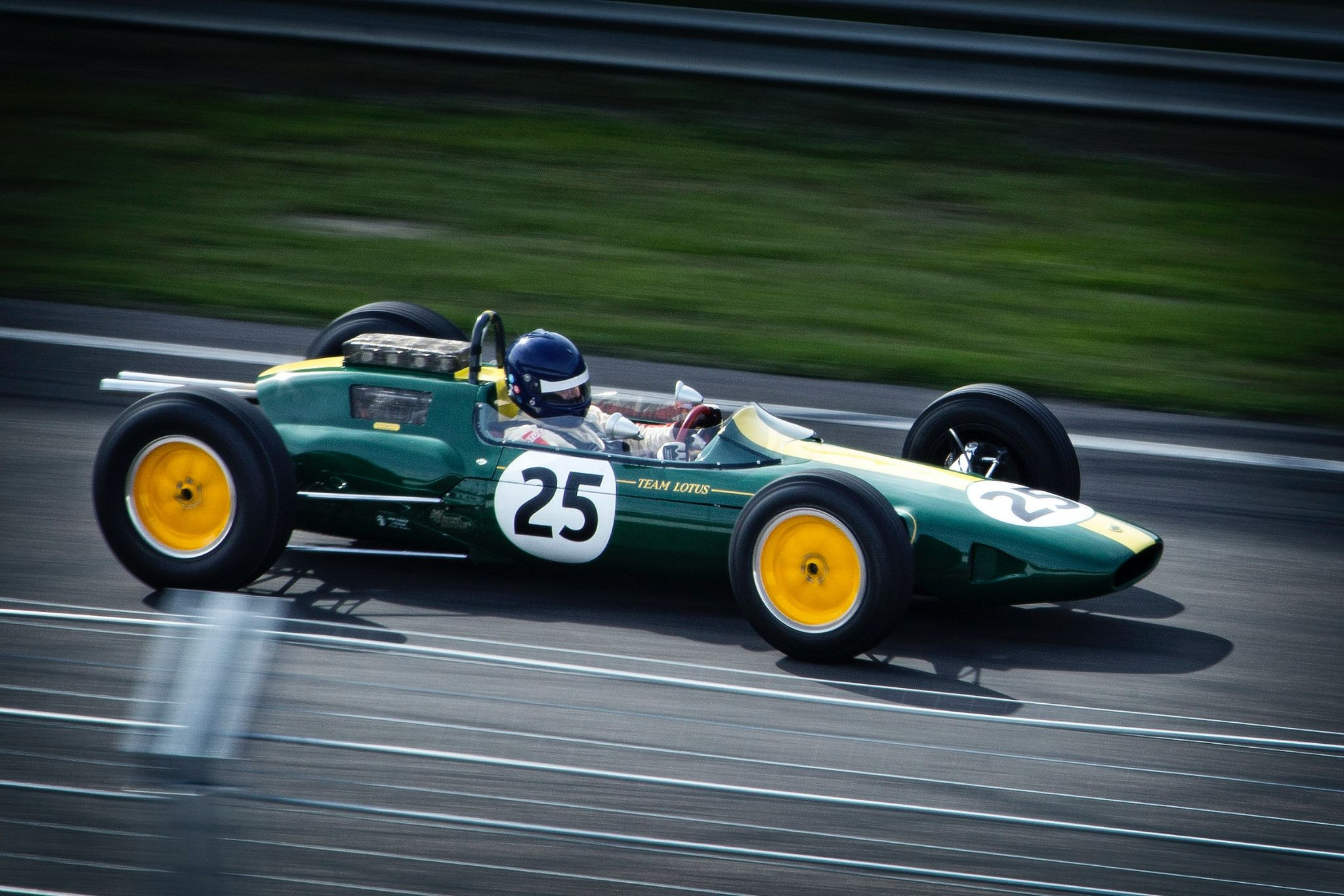 Driver Vs. Driver Match Bets
The Driver vs. Driver Match Bets market has gained immense popularity in the past couple of years. In this bet, you are given two racers. You have to choose the racer you think would finish higher amongst the two in the rankings.
The Driver vs. Driver Match Bets market allows bettors to place a bet they're comfortable with. This F1 bet is similar to the outright winner bet, and you're going to be predicting which driver you think would finish highest in the rankings when the season ends. The good thing about this bet is that you can find it for individual races, and you're not even choosing the winner of the race.
F1 Race Winner Odds
Race Winner market is the easiest market in F1. You will have to choose a driver you think would win an individual race. Individual race betting is what most bettors love. Many people bet during the race, which means that online sportsbooks have in-play race winner odds available for all races.
All you have to do is simply do some research, watch the current match, notice the in-play odds, and make your decision based on everything. These odds are worth considering as you can win easily in this market.
Fastest Lap Odds
The fastest lap odds are worth checking as you can find these odds for qualifiers and the individual races. The qualifying times of all the drivers are what you should be focusing on for this betting market. How quickly each driver completes the laps on any course, even during the previous seasons, can help you bet smartly. Some drivers perform well on particular tracks. Lewis Hamilton is the king of the British Grand Prix events as he has won five of the last six of them.
Top Three Finish
If you bet regularly on F1 seasons, you will realize sometimes it can be really hard to call who would win a race. You can use the Top Three Finish market to place a bet. In this bet, you're not betting on the race's winner but who would be able to complete a podium finish.
F1 Betting Strategies And Tips
As we mentioned earlier, for successful betting on Formula 1, knowledge of the sport is not enough. You can't achieve desired results from placing wagers if you don't know much about how to bet on the sport.
With these F1 betting tips and strategies, you can win regular bets by employing strategies that will give you a better chance of winning F1 markets.
Use F1 Stats
Like in many other sports, the smallest details like stats make a huge difference in your bets. Especially with Formula 1, if you have a complete understanding of all drivers taking part in the races and knowledge about a particular race, you can bet successfully.
Look at all the odds available and the previous Formula 1 stats before you start betting on an F1 race. Find out which drivers are in good form, which drivers perform the best on a particular track, and which drivers do well in dry or wet conditions.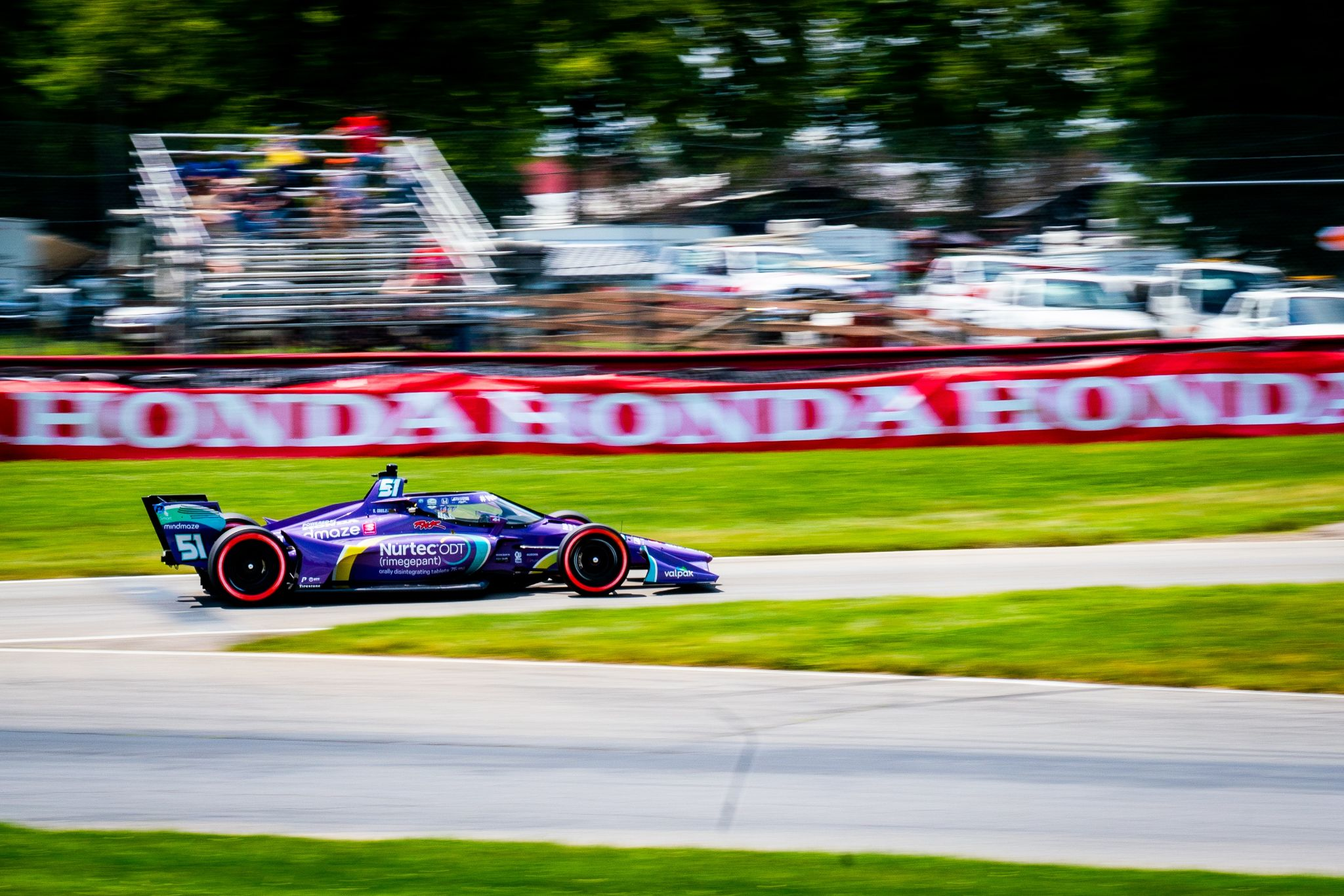 Read Race Previews
Another great way to bet successfully on Formula 1 is to check all the race previews. Even if you have well-researched how a particular race might turn out, you can still read everyone else's opinions to give you an idea of what other people are thinking. This will also enlighten you about certain betting aspects you might not have considered or taken into account before.
Check The Weather
The weather is a huge part of dictating how any sport will turn out. For F1 races particularly, the weather has a massive impact on how a race will finish. You can research various constructors and the type of tires (wet or dry) they have put in the vehicles.
You can also research which drivers have performed well in wet conditions and how the past races have turned out to be on a particular track. If there is rain prediction during a particular race, keep a close eye on how the race proceeds and the local weather forecast.
Grid Position
This is an easy aspect that everyone considers. If a driver is starting at the top of the grid, they are more likely to ace the race. However, a driver who starts from the back of the grid might find difficulties in achieving the points finish.
This will depend on the race track. If the track has long stretches, it can make it very easy for a driver to successfully overtake another driver. If the track has a lot of bends and curves, overtaking is not the easiest task for any driver.
Study Lap Times
Lap times matter a lot, and all successful F1 bettors study the lap times of the driver. They do this during the Practice and Qualifying sessions so they can assess the lap times and how well a driver or a team performs on a track. The conditions of the track are also a factor in this equation.
If you remember the average lap times for all drivers after studying the Practice and Qualifying sessions, you will have a good idea about which drivers will be doing well in the races.
If you are interested in the upcoming 2022 F1 season, you can access a variety of online F1 bets on our multiple online betting platforms. People from countries with legal sports betting can find access to the best legal sports betting sites online and start betting on F1.
If you're looking for one of the best online betting portals for not just Formula 1 or motorsport betting websites but also the world's top betting sites for all the sports betting legal countries, check out Betting Sites Ranking.
At Betting Sites Ranking, you can find the top 10 betting sites in the world. There are professionals on the team of Betting Sites Ranking who have carefully reviewed, compared, and ranked different online betting sites from 100 countries across the globe. We also have exciting offers for those using the 1xbet official website, giving them an incentive to enjoy all that our 1xbet registration link has to offer.