Horse racing is one of the oldest and most popular sports for betting globally. It started off in the early 1600s in the UK during the reign of King James I, where gamblers placed a wager on the final placement of the horses. While King James I is long gone, horse betting still remains one of the most liked betting sports globally, giving rise to many new horse races, such as the Grand National.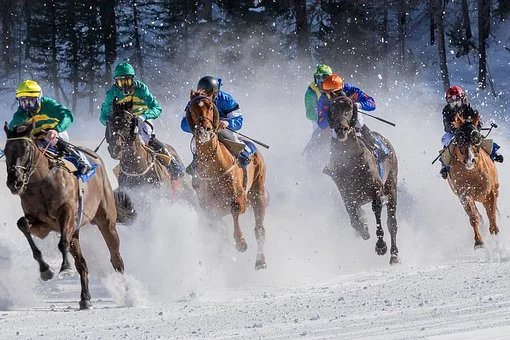 What is Grand National?
The Grand National is a handicap horse race contested annually at Aintree Racecourse in Liverpool, England. The race has been held in April since its inception in 1839. With an estimated 500 to 600 million viewers in over 140 countries, the Grand National, or jumps, is known as the world's most famous steeplechase and the most seen horse race.
The track is approximately 4 miles 514 yards long, with horses jumping 30 obstacles over two laps, making it one of the longest races held in the United Kingdom and Ireland.
What is a Handicap Race?
In a handicap race, each horse is given a specific weight to carry. The goal behind adding weights is to have the horses finish around the same time with better horses given more weight to carry.
How Many Horses Participate?
With up to 40 horses in the race and 30 fences to jump, the odds of winning or losing are purely unpredictable. Even if some horses are fitter than others, they may not be at their best on the race day. Then there are horses that are generally regarded as unfit but could perform well.
Some of the fences that the horses jump have become famous in their category, with Becher's Brook, Valentine's Brook, The Chair, Canal Turn, and Foinavon frequently cited as pivotal stages in the race.
When is Grand National 2022?
The Grand National takes place in the second week of April, usually from Thursday to Saturday. To encourage more viewers in the UK and worldwide, the Grand National has been shifted to a somewhat later start time of 5.15 pm (local time, BST). This year, The Grand National will take place on Saturday, April 9th.
Why is Grand National so Popular?
The Grand National's popularity as a betting event is mainly due to its long history and tradition. It's the only event where those who have never or only seldom bet on horse racing place a wager.
As the race field is of a great distance where the dynamics of the race may change every second, it is regarded as more of a lotto than typical race events. It's worth mentioning that the horses at Grand National can win at enormous odds.
When betting on the Grand National, many would opt for a horse based on the jockey's skills or a horse whose name they admire.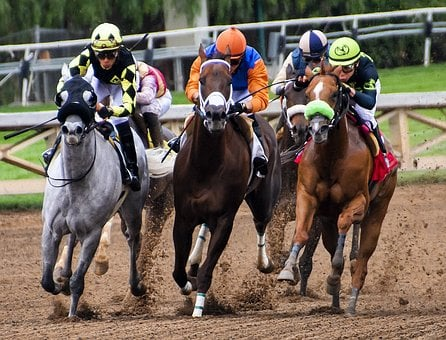 Looking to Place a Bet?
The final step is to choose the best betting platform. More fake betting sites emerge as the start date of this highly anticipated event approaches. As a result, it's better to stick to Betting Sites Ranking's recommended trustworthy and tried-and-true betting sites.
Betting Sites Ranking is an internet evaluation platform that employs industry professionals to evaluate worldwide betting sites. Our aim here is to review and compare everything offered by these platforms, from promotion and incentive offers to user experience, ease of navigation across the website, and payment processing time.
Moreover, view our blog now to learn more about UEFA odds, predictions, scores, and lines.