The 2022 FIFA World Cup is just around the corner. We think it's safe to say that this is the most prestigious tournament in global sports. This year, things are a little different as the tournament takes place during Winter in Qatar.
With 32 countries competing for the 2022 FIFA World Cup Trophy, the competition will be filled with drama and action-packed match days. If you're ready and waiting for this exciting and thrilling tournament, don't forget to tune in on 20 November 2022. It will conclude on 18 December 2022.
If you want to get some betting action this year, you can start betting on the FIFA World Cup. It will be all the right kinds of overwhelming and iconic. Most online betting sites will be offering various promotions, deals, and offers for the biggest sporting event of the year.
At Betting Sites Ranking, we have always got your back. Our experts have compiled this guide to help you prepare for the FIFA World Cup Qatar 2022. Keep reading to find the most reliable World Cup betting sites. We'll also help you choose the top betting sites so you can make a well-informed selection.
History of the FIFA World Cup
The World Cup dates way back to 1930. Before this, Summer Olympics would have football tournaments. But after FIFA declared their edition of the football World Cup, the first one was held in Uruguay in 1930. Since then, the FIFA World Cup has been held every four years, excluding the interruption because of World War 2.
The first edition of the FIFA World Cup featured 13 teams in total. Currently, there are 32 nations taking part in this competition. The best players are selected to represent the 32 national teams in this tournament.
Jules Rimet proposed the idea for this tournament. He wanted to create an international competition for men's football. From 1930 to 1970, the Jules Rimet Trophy was awarded to tournament winners. After this, the FIFA World Cup trophy is handed out to the winners.
The World Cup is held every four years to give ample time for qualification fixtures. It's a big event, and it shouldn't be rushed. In 2018, 211 nations entered the World Cup qualification process for the first time in history. The host country, Russia, had automatically qualified for this competition while the remaining 210 nations fought for the 31 empty places up for grabs.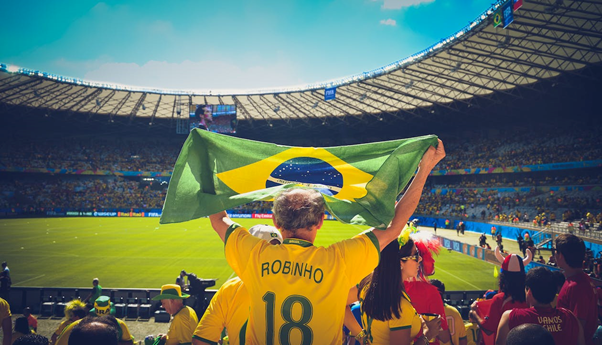 Past Winners
2018: France
2014: Germany
2010: Spain
2006: Italy
2002: Brazil
1998: France
1994: Brazil
1990: Germany
1986: Argentina
1982: Italy
Choosing an Online Betting Site
In this section, we'll go over some things you should consider when choosing an online sportsbook for FIFA World Cup betting.
Competitive Betting Odds
Each bookmaker will be looking at different factors before setting the betting odds and line for the markets. Hence, you'll find different competitive odds varying across the betting sites. When you're looking for a legal, suitable sportsbook, make sure you're looking for value.
Thus, sports bettors try to shop around as much as they can. You can also compare the odds and the top betting sites. This will help you find the best prices, and the significant difference can get you high returns. So, don't waste your money and choose the US sportsbooks offering the best World Cup odds.
Variety of Betting Markets
Whether you're an experienced sports bettor or new to sports betting, you might be aware of football betting markets. The World Cup will also bring a variety of popular markets. You won't have to search for a particular market as most online betting sites will be offering it.
However, if you want to expand your horizons, common betting markets such as outright winners won't satisfy you. Hence, you can take a chance and make parlay bets during the knockout stages. You can also find special prop bets.
Before you commit to one legal betting site, make sure it has a range of different betting markets, so it meets your needs. We'll take a look at some of the popular World Cup betting markets later in this guide.
Betting Features
There's a reason people now prefer online sports betting. Online sportsbooks offer a variety of unique betting features that you can't find in traditional betting at casinos. When you're choosing a World Cup betting site, make sure you find the betting features that enhance your betting experience. We'll discuss some of these features as you keep reading on.
In-play Betting
In-play betting or live wagering is another great feature that sets apart most betting sites from one another. Live betting is the standard for most online sportsbooks now. It allows sports bettors to place live wagers as the event occurs.
The main advantage of in-play betting is that you can research before the game, and as the game is happening, you can make well-informed betting decisions. For example, let's assume you were going to bet on Brazil to win against Germany. But as the match unfolds and Germany scores first, you can simply bet on Germany.
Live Streaming
Most betting websites now have live streaming available. This allows bettors to watch matches and games in real-time. It's also helpful for those who prefer in-play betting as they won't have to switch on a separate live stream or TV channel.
With live streaming, you can study the World Cup match happening and also analyze the odds available. It will also allow you to keep track of your bets. Live streams are one of the most convenient features of top betting sites.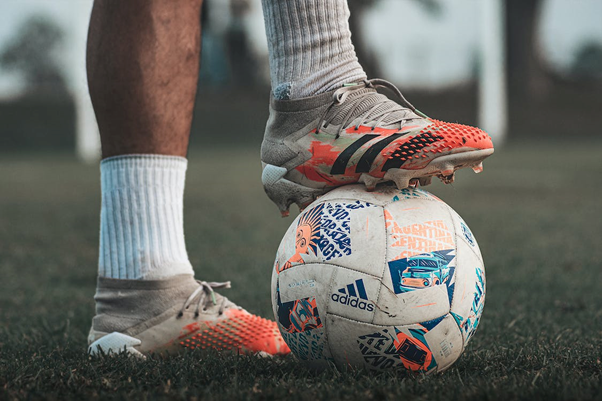 World Cup Betting Offers
As we mentioned, during the World Cup, many online sportsbooks bring amazing deals and offers. You can find great bonuses or promotions when betting online. These impressive offers are a great compelling reason for you to find a reliable bookmaker and start betting on the World Cup.
When you're choosing an online betting site, you need to select carefully, so you find the best bonuses. You might get tricked by some overly generous bonuses, so ensure you're not falling for unfair terms. If you can satisfy the requirements and conditions, only then agree to a bonus. Compare different offers on several betting sites, and then make your decision.
Legal and Trustworthy Betting Sites
Online sports bettors often get duped by scams and fraudulent operators. This can become terrifyingly common, and our online betting portal aims to bring you the most reliable legal betting sites only.
Many platforms will be engaging in bad practices and won't return a player's winnings. Just because you find amazing World Cup betting odds doesn't guarantee it's a trustworthy website. Always be aware and on the lookout for these scammers.
You can always check the operator's history. If they have a good reputation, you might find some positive reviews. However, if there are too many negative reviews and complaints, you can judge the site's credibility for yourself.
Some betting sites might have complaints, but if you research, you can discover how they handle disputes. If they have a reliable customer support team, you can check their license and registration number to make your decision easy.
Customer Support
As we mentioned, the way an online betting site helps out its customers and deals with disputes matters a lot. You should always check the site's reviews and ratings before you choose it for World Cup betting. Make sure they have a live chat service and an email you can reach out to. A customer service number will be the cherry on top.
Additionally, the way the sportsbook's online support team speaks to you is a huge factor as well. They should be professional and prompt with their replies. You should get clear and understandable answers to your concerns and queries without waiting too long.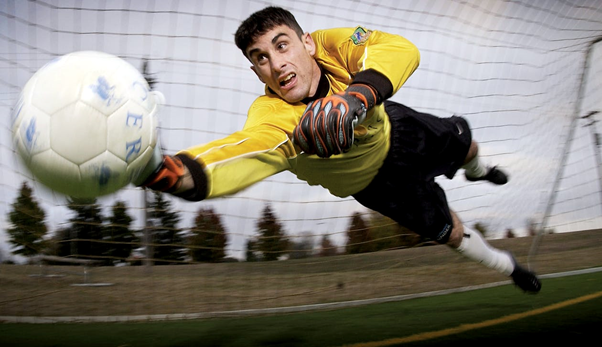 Payment Options and Currency Support
When you're betting online, you should have the feasibility of depositing and withdrawing cash from your account when necessary. If you create a deposit account on any sportsbook, they should offer dependable, convenient, and safe banking solutions.
Additionally, when you choose a platform for FIFA World Cup 2022 betting, it should offer a variety of payment methods. Some of the online banking alternatives offered by the top US sportsbooks are e-wallets, credit cards, mobile wallets, wire transfers, internet banking, and prepaid vouchers.
Thus, whether you want Visa, Mastercard, or Discover, the sportsbook you choose should be offering that. Some of the top betting sites in the US are now also offering cryptocurrency betting. You can create your crypto wallet or deposit account and start betting with Bitcoin, Ethereum, Dogecoin, Litecoin, and Ripple.
Quick and Easy Deposit
Along with the deposit methods, you must also examine the deposit process of the betting sites. A reliable platform will have your deposit available in minutes. This offers you great freedom in terms of when you can start betting.
Crypto and virtual wallets are the fastest, and your funds will be available immediately. Some sportsbooks do have certain deposit limits you should be aware of. These limits might vary with the payment method you choose.
Payouts and Timely Withdrawals
Along with choosing the payment method, you should also consider the cash-out procedure. A painless and simple withdrawal method will take a maximum of 24 hours. However, your chosen option will determine when your account will get the funds. For quick payouts, you can opt for digital wallets. Bank transfer takes around five to six business days.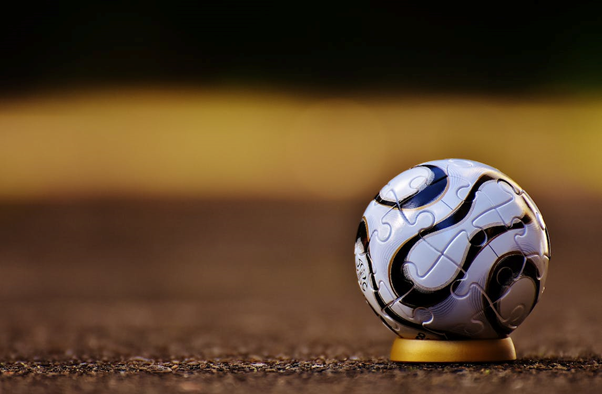 Mobile App and Experience
In today's day and age, everything is digitalized. Over 6 billion people own a smartphone. Around 55% of sports bettors use their mobile for betting online. If you have an internet connection, you can easily start betting on the FIFA World Cup Qatar 2022.
To optimize your mobile betting experience, you need to choose your sportsbook wisely. Make sure the betting site also has a betting app. Using the best betting apps, you can easily create your betting account.
The app and its user experience will vary from platform to platform. However, ensure you only choose an app with decent football World Cup market coverage. Additionally, if the app has good customer support access, reliable banking options, and a live stream feature, it's perfect for live betting.
Top 7 Betting Sites for FIFA World Cup 2022
Bet365
For the best betting odds, you can use Bet365. It is a leading online betting site for football. Bet365 is one of the best bookmakers in the world. You can find a wide range of sports and betting markets on this website.
Bet365 also has live streaming, in-play odds and stats, and a live stat tracker. You can bet on the live World Cup matches and also check out their other live streams for other sports. You can use the stat tracker for making well-informed bets. Their website is user-friendly and extremely functional. If you prefer betting on your phone, you can download their betting app as well.
Sportsbet
If you're looking for another great option, Sportsbet is one of the best betting sites for football betting. You can bet on any sport and choose from their various betting markets. They also have live streams and leading betting lines displayed.
They also have a mobile app supported by iOS and Android. Punters can live stream the World Cup matches and place their bets accordingly. The app also allows for different payment and withdrawal methods.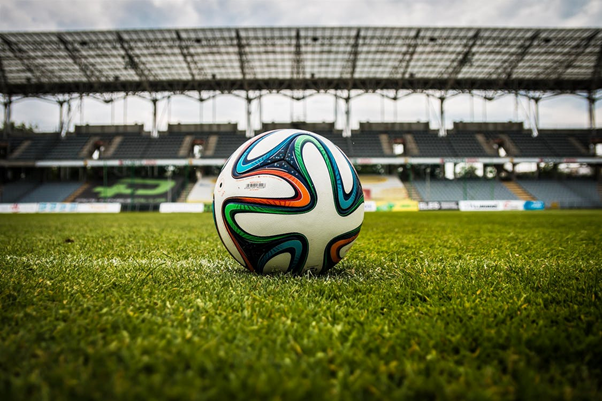 Unibet
Another popular legal betting site is Unibet. It was founded in 1999, and since then, it has gained more than 15 million customers. The website has different services like casino games, sports betting, live casino, and poker. If you want an easy-to-understand user interface, this is the best option.
Check out Unibet for World Cup betting. You can also find bonuses and promotions on their website for a minimum deposit of just $5. If you prefer PayPal as your ideal payment method, it's available on Unibet. This sportsbook also has a great mobile app for easy live streaming and in-play betting.
BetUS
According to our experts, another great sports betting site is BetUS. It's a pretty well-rounded sportsbook, and it has been used by punters across the globe for over 20 years now. It has 20,000 betting markets available, and you can also enjoy esports betting on this site.
If you want to bet on the FIFA World Cup using cryptocurrency, BetUS is a good option. They have generous bonuses and promotions as well. While they don't have a mobile app, their browser design is easy to use.
1xbit
For FIFA World Cup betting using crypto, you can check out 1xbit. It is one of the best crypto sportsbooks and online betting sites. Their payment and withdrawal method is cryptocurrency. 1xbit also has live streaming, cash out, lottery, and in-play sports betting.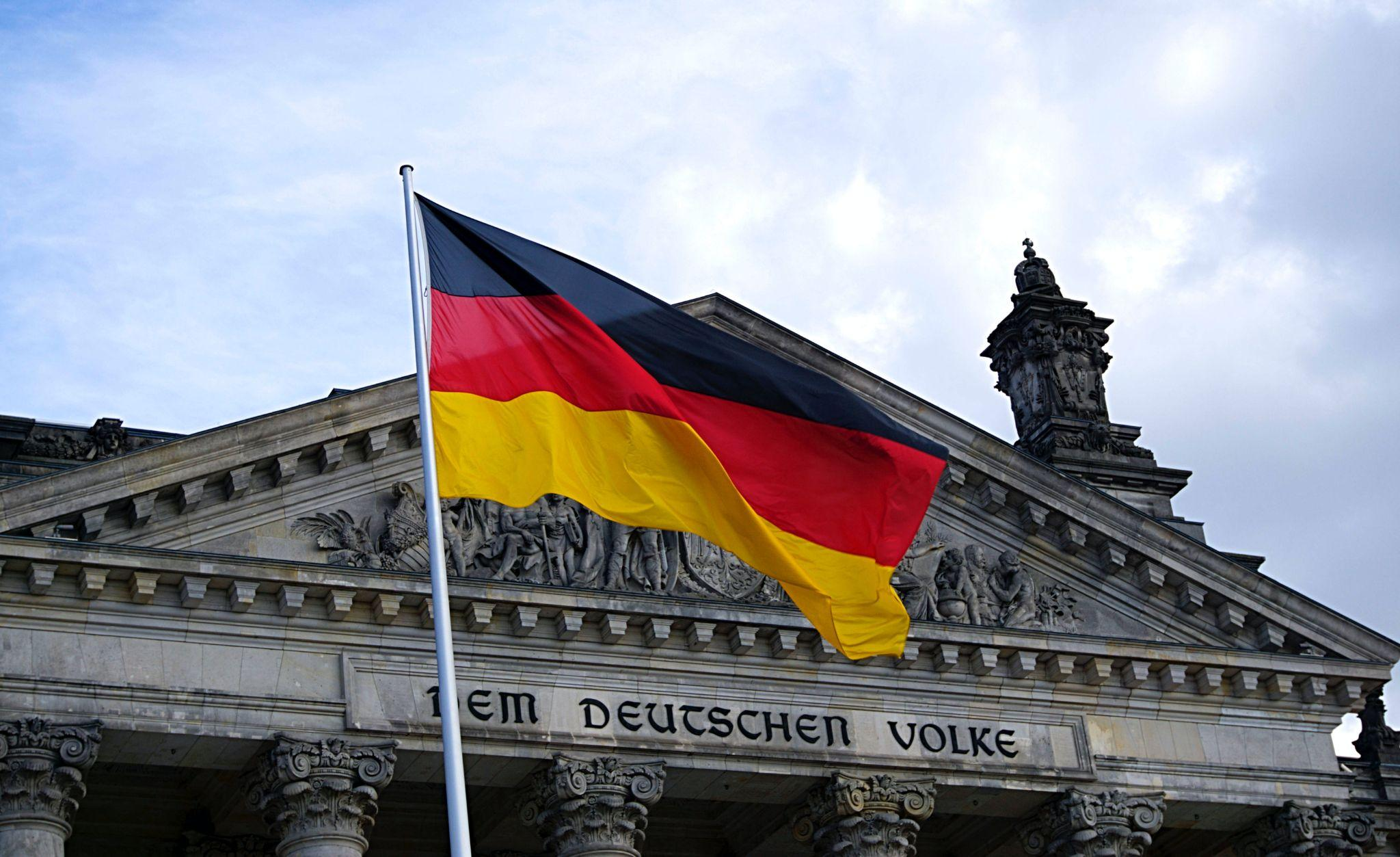 The registration process for 1xbit is pretty simple, and you can find various betting markets with the best prices and competitive odds. Like most sports bettors, if you also want bonuses and promotions, you can certainly find them on this online betting site.
PariMatch
PariMatch may not be the biggest name in the online betting world, but the website does have a loyal fanbase. Their clientele benefits from the sportsbook's betting odds and markets. You can find almost any sport on their website. They also offer huge bonuses and promotions.
To stay relevant and innovative. PariMatch has been constantly evolving. They now also offer esports betting, innovative betting bonuses, and compound bets. If you want to find countless World Cup betting opportunities and make profits, your best bet is PariMatch.
Cloudbet
Cloudbet is another online Bitcoin sportsbook. They have been one of the leading betting sites since 2013. With users from over 100 countries, the online sportsbook has been accepting digital currencies like Bitcoin, USD coins, and Gold Coins for online betting payment and withdrawal. So if you're looking for a cryptocurrency betting site, check them out.
For World Cup betting odds, lines, and markets, you can try the site's free mode or test mode. While Cloudbet doesn't have a mobile betting app, you can check out their mobile-friendly website. If you want to use fiat and non-cryptocurrencies, this may not be the site for you. But they have a quick and simple registration process.
World Cup Betting Markets
Outrights
This is a pretty uncomplicated bet you can find in any sport. For the FIFA World Cup, you can opt for the outright betting market and put your stake on a player or team. The team you choose would be the outright winner of the competition, and the player would be the winner of the Golden Ball, Golden Boot, or Golden Glove.
Totals
The totals market is also known as over/under. It means the same thing, but the terms are different for varying sportsbooks. This is a bet where the bookmaker will set a number, and you will bet on a number more than (over) or less than (under) it. It could be the number of goals scored in a game, by a country, by a player, the number of free kicks, corners, red cards, or any other total.
Double Chance Bet
In this betting market, you predict the winning probability of two out of three events. It increases your winning chances; however, the betting odds are not the best for this bet. However, you can still win good money on this bet. For example, you can bet that the home team would either win or draw.
Futures
It's a similar bet to outright. You will be betting on an event's result. It's a bet you make before the event takes place. The betting odds for the futures market depend on the team form, player form, weather, injuries, and other factors. Some popular bets are the best goalkeeper, golden ball winner, and the best youngest player.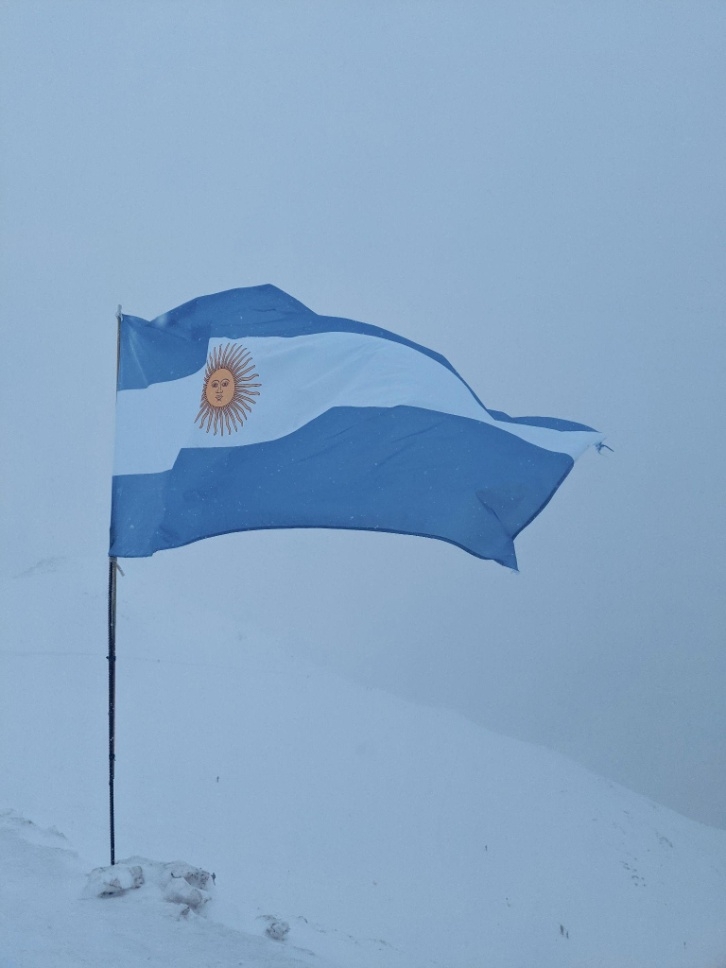 How to Start Betting on the World Cup
If you want to bet on the FIFA World Cup Qatar 2022, your first step is to find a reliable betting site. With this guide, we hope you were able to find the right one. Before you get started, first decide your budget for this endeavor. If you don't do this, you might end up overspending. Bankroll management is always essential in sports betting.
If you're familiar with football bets, odds, and money management, you can start betting easily. The next step would be to register yourself on any betting site. As a beginner, it might seem tempting and exciting to make huge bets early on. But don't rush! Wait for predictions, tips, and more updates about the teams participating in the World Cup.
Since the upcoming World Cup is one of the most promising and highly-anticipated tournaments this year, hundreds of online betting sites will provide betting lines and markets. You have to compare and make a lucrative decision.
How Betting Sites Ranking Can Help
To get started with FIFA World Cup Qatar 2022 betting, check us out at Betting Sites Ranking. We bring you expert guides, different sports betting news, and a list of the top 10 legal betting sites online. We are a leading online betting portal, and we have a team of experts helping us compare, rank, and review the top sportsbooks in the world.
For World Cup betting, you can check out the best online betting sites on our website and read their brief reviews. From football betting odds to football betting predictions, each online betting and gambling website featured on our website has different options. You can easily find a website and guide which will help you out during the World Cup.
At Betting Sites Ranking, new and experienced sports bettors from countries with legal sports betting can start online betting. Simply visit our website and search for the reviews of each of the best legal sports betting sites online. Many football betting sites don't require verification.
So, what are you waiting for? Find the best betting sites in the USA for betting on FIFA World Cup 2022, only on Betting Sites Ranking. If you need help shortlisting the top betting sites in the US, check out the top 10 betting sites in the world.