Horse race betting is one of the oldest forms of sports betting that dates back to the early 1700s. It started in the United Kingdom and spread to the rest of the world. However, the UK still remains the best place for horse race betting.
Today, many countries participate in horse race gambling and have their races and fixtures. It is one of the most popular sports betting categories, and top sportsbooks have separate lists of horse race bets. The reason why horse race betting is so popular is because of its unpredictability.
However, horse race betting is a little difficult compared to regular sports bets. For starters, the race format and the types of bets differ greatly compared to other sports. This makes it difficult for new punters to get the hang of things and start horse race betting. But with some top betting tips and a little luck, anyone can make winning horse race bets. Look at some of our top horse race betting tips to help new punters become pros in no time.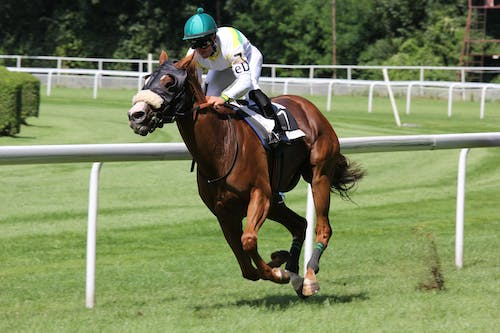 How Is Horse Race Betting Different From Other Sports Betting?
With regular sports, the odds are fixed before the matches, and punters need to determine which one works best for them. Except for live betting, the odds are always available well in advance. On the other hand, with horse race betting, a pari-mutuel betting system is used. In this system, the punters wager against each other instead of on the horse.
Online Horse Race Betting
Normally, the money is pooled and wagered on a horse. The higher the pool amount, the lesser payout will be for the bet because more punters need to be paid. With online sports betting, the bets are placed similarly, but the pools aren't that big. So if a horse wins, the payout is good. Moreover, if you wager on exotic bets, you'll get higher payouts, but these bets are quite difficult to master, and beginners should avoid them.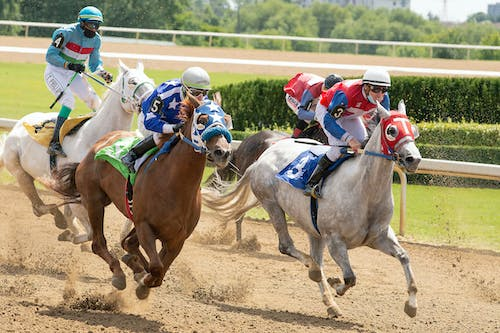 Types OF Horse Race Bets
Win Bets
This is the simplest outright wager in horse racing. You'll only have to pick a potential winner; if your horse wins the race, you'll win the bet. These bets are similar to moneyline bets, but they're pooled instead of being single wagers. With these bets, you can wager as little as $2. All you have to do is watch the performance of the horse and the jockey and make your pick based on that. You can even look at the horse's performance in other races to get an idea.
Place Bets
This bet is great for beginners who don't want to lose money on big wagers. A play-safe bet allows you to cash out your wager if you win. But there's a catch! You can only cash your bet if your horse finishes in one of the top positions. On the other hand, you'll win the wager if your chosen horse finishes first or second.
Show Bets
Show bets are the easiest bets to win. All you have to do is pick a horse, and you'll win if your horse finishes first, second, or third. The payout is smaller, but the bet amount is also smaller. If you're familiar with a horse's performance and confident that it'll secure any of the top three positions, then picking this bet is a good option.
Vertical Exotic Bets
In this bet, you'll have to bet on two or more horses within a single or multiple races. These bets are harder than show, win, and place bets, but the payouts are great. You're allowed to play multiple tickets and combinations to improve your winning chances, but the more you bet, the higher the cost of the bet will be. New punters can enter the exotic bet market with these bets because they're comparatively easier than other exotic bets.
Exacta Bets
This bet is one of the oldest exotic wagers and offers a good payout. In this bet, you're required to select two consecutive finishes among the lineup. The wager can be made for as little as $1, but it differs from track to track. You can always box the wager if it's too difficult for you to pick the horses. Then the bet will be similar to the quinella bet, and you'll win regardless of the order the horses finish the race.
Quinella Bets
This wager is only available for certain tracks but is still a popular horse race bet. If you can master it, it offers higher payouts. The bet requires you to pick the top two finishers of the race, but there's no specific order, so the two winners can cross the line in any order. This bet may seem easier than other exotic bets, but it's usually available for more difficult races.
Trifecta Bets
As the name suggests, the trifecta bets require punters to pick the top three consecutive winners in a race. These bests can be made for as low as 50 cents, but the payout yield is comparatively higher. However, if you have trouble picking three consecutive winners, you can box your bet. This way, you'll win the wager if your chosen horses finish in the top three regardless of the order, but the payout for the box bet is lower.
Superfecta Bets
In this bet, punters need to pick the top four finishers in a race. This bet is extremely difficult but has a good payout. Additionally, to help the punters, the wagering amount is sometimes set to only a few cents. Before making this bet, make sure you know about the horses and their performance. Also, make sure the race course you pick is easy with fewer obstacles for more accurate predictions.
Super High 5 Bets
Another tough but great exotic bet, the Super High 5 requires punters to pick the top five finishes in the correct order. Before betting, you need to understand that some horse race tracks make it almost impossible to predict the order. So make sure you pick an easy race to make this wager. Another feature of this bet is that it's pooled and carried over to the next race before the winning players are announced. The minimum wagering amount differs with each race.
Horizontal Exotics
Also known as multi-race exotics, this race involves selecting one horse to win two or more back-to-back races. Bettors who know about the horses and the jockeys can easily make these bets. Moreover, the bets are a great way to increase your payouts at the end of the event. Before picking a horse, make sure you review its latest performance. Don't just bet based on assumptions or past wins, as this can cause you to lose the wager.
Double Bets
This bet is for the more experienced punters. In this bet, you'll need to select two back-to-back horse race winners to win the bet. This bet can be tricky if you're unaware of the horses participating in the event. However, if you have sufficient knowledge of the horses and their jockeys, this bet can help you win big easily. The good thing about this bet is that you can bet for as little as $1.s o if you want to master this bet, you can bet small to gain some experience.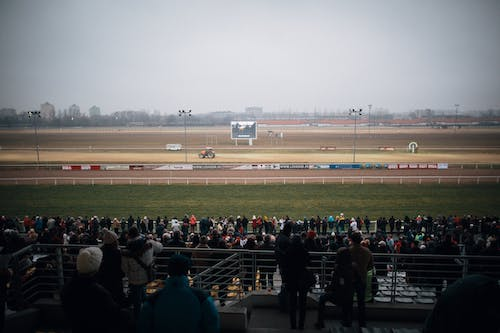 How Does Horse Race Betting Work?
Betting on horse racing events isn't as complicated as people might assume. You'll need to understand how to find the right betting sites, pick events, and choose the right wagers. Here's how it's all done.
Find The Right Sportsbook
With regular sports events, it's better to pick popular sportsbooks to get the best wagering and banking options. But with horse racing, things are a bit different. Several horse racing events occur throughout the year, some more popular than others. So not all online sportsbooks will have odds for them. Even if they do, the odds don't have much variety.
That's why instead of picking the most popular betting site for horse racing, you should focus on the event you're wagering on. Once you've picked an event to wager on, you can search for specific online gambling sites. Make sure the site you're picking isn't a scam and has a license to operate in your region. Otherwise, you'll have trouble withdrawing your payouts.
Create An Account
Once you've found the betting site you like, it's time to create an account. But before you can do that, it's important to check their policies and banking options. A site might have great odds, but it'll be useless if it doesn't offer banking options for your country or region. Even if the site offers payout options, they might not be fast enough. Make sure the site offers your preferred banking options before creating an account. The actual process of creating an account is pretty simple. You'll only have to fill out a form, pick your preferred banking option, and you're done.
Pick A Horse Racing Event
Once you've created your account, you'll need to pick which horse racing event you will bet on. The Cheltenham horse racing and the Kentucky Derby are some of the most popular events, but there are other less popular horse racing events such as The Breeder's Cup and the Dubai World Cup. The odds for these lesser-known events might not be available on all horse race betting sites, so make sure you've picked a site that offers these events. Another option would be to choose local betting sites in the region to find better odds.
Pick A Wager
Horse races have two types of bets. The standard ones and the exotic ones. Standard wagers are easier to master and win. On the other hand, exotic wagers are challenging but offer higher payouts. If you're a beginner, it's better if you stick to the standard wagers to increase your chances of winning the bet. Once you've gained experience, you can move on to the exotic wagers for higher payouts.
Get Betting!
Like the wagers, horse race betting odds are also different from regular odds. Most of the odds are pooled, so the payouts and wagering amount is calculated differently. Let's say there's a wager of 5-1, and you wager $2 on it. Due to the pooling effect, the wager might change and turn into 15-1. This will show how much you'll be paid if you win the wager. The $15 will be divided among the bettors according to their betting amount.
Manage Your Bank
Horse race betting is one of the most popular forms of betting, mostly because of the excitement it brings to the punters. It's quite easy to get carried away while making bets and overspending your money. That's why you need proper bank management while betting. A good way to prevent overspending is by creating a list of your bets and going over it before making any new bets. This way, you'll know when you're beginning to go into loss.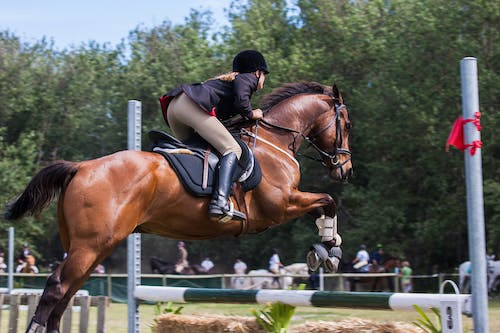 Some Top Horse Race Betting Tips
Understand The Bets
Horse racing has two major types of bets, standard ones, and exotic ones. Standard bets are great for beginners and people who want to score easy wins. But if you truly want to feel the excitement of horse race betting, then exotic bets are the better option. However, before you can place any bets, you'll need to learn about them. Not just that, but you'll also have to research the odds and how the pooling effect will affect your wager and payout.
Do Your Research
Most of the time, bettors only research the horses and place bets. This isn't the way to go about things, especially horse race betting. That's because many factors play in determining which horse will win. The race course, the jockey, and the horse's performance are all equally important. Bettors should make sure they research all of these factors and more before they start betting. Otherwise, they might not win the bets.
Shop For Odds
This is true for all betting events. Don't just pick one online betting website and stick to it. Look at different ones and pick them based on the odds they offer. Some sites might be more popular, but they won't have good odds. On the other hand, some sites might not be well known but will have good odds for certain local horse racing events. So always shop around for odds and pick the ones you think will offer higher payouts.
Know The Race's Rules
Different horse race events have different rules, and not paying attention will cost you big time. Make sure you're aware of the race's distance, type, and the number of horses, and have information about the jockeys before you place your bets. If you miss any of this information, you won't be able to read the odds correctly, and you might lose the bet.
Pick The Right Races
Horse races are composed of different racing formats, such as sprints, long runs, and obstacles. If a horse is good in one form of race, it doesn't mean it'll be good in the others as well. So you'll need to pay attention to the type of races before you pick a horse. Don't pick the same horse for a sprint if you wagered on a horse for an obstacle race. Instead, check the odds for the sprint races and determine which one might have a chance of finishing in the top three.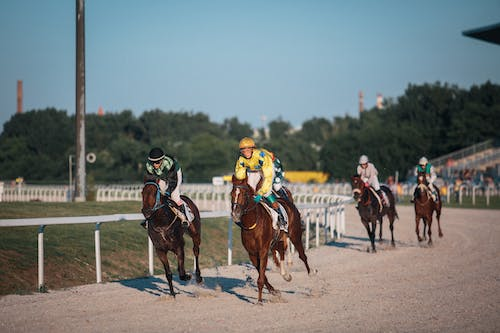 Know The Jockeys
Often, when betting, more emphasis is placed on the horses compared to the jockey. But jockeys are as important as the horses they ride. Jockeys manipulate the horse's performance and keep it on track. Without a jockey, the horses wouldn't give such good performances, especially during obstacle races. This is why you need to understand and pick the correct jockeys, just like you do with the horses.
Use The Dutch Betting System
With the Dutch betting strategy, you can bet on multiple outcomes in a race instead of just one. You can combine different wagers in a single race and bet on them simultaneously. The payouts will be equally split between the different wagers, so you'll get equal profits no matter which wager you win. This strategy is good for beginners who want a more challenging betting line with less risk.
Try The Place Lying Strategy
Instead of making bets on the winners, why not bet on who won't finish first? This is what the place lying strategy is about. In this, you pick horses you think will not make it in the top three and wager on them. It's easier to pick the loser compared to the winners because only three of the total participants will get to win. Moreover, if a horse shows bad performance, it's a great pick for this bet. You can also check the odds and pick the horses with the lowest odds.
Set A Betting Limit
It's easier to get carried away if you're too focused on the bets and not paying attention to your spending. Having a betting limit is an easy way to prevent yourself from betting all your money away. The first step would be not linking your cards to your online betting account. This will prevent you from quickly transferring more money into your account.
Second, you can create a detailed log of your bets to see whether you're actually making any profits or not. Having a list helps put things in perspective and makes it easier for you to stick to your limit.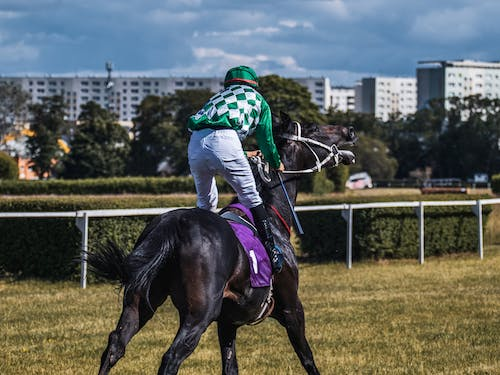 Make Small Wagers
The great thing about horse race betting is that it allows punters to make wagers for as low as 50 cents. Because the bets are pooled, it gives punters a chance to test their skills without losing a lot of money. However, making wagers worth 50 cents won't be good if you're planning to win something. For that, you can start with $1 or $2 bets allowing you to keep your spending minimum while still getting a chance to win good payouts.
Some Things To Keep In Mind
Having a sharp eye for the horses is the most important skill when it comes to horse race gambling. If you pay close attention, you can determine which horse has better form and can win the race. Since all the horses are of the same age and breed, the jockeys riding the horses play a huge role in determining the outcome of a race. This is why understanding the jockeys' skill level is just as important as assessing the horse's skills. A good way to do this is to look at past races and determine which jockeys were performing better.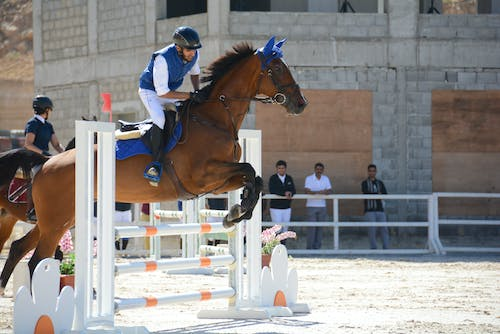 Learn More About Horse Race Betting On Betting Sites Ranking
As an online listing site, Betting Sites Ranking lists some of the top online bookmakers from around the world. If you're interested in online betting, you can easily find category-specific sites on the website, such as casino betting sites,local betting sites, and even crypto betting sites.
Additionally, you can even find sport-specific betting sites such as football betting sites, golf betting sites,cricket betting sites, and more. If you're looking for traditional gambling, you can find the top casino betting sites that offer several different games, such as poker, roulette, and even blackjack.
Betting Sites Ranking also offers the latest news about different sporting events allowing you to stay updated on your favorite sports. You'll also find a variety of guides and blogs on the website on different topics related to online gambling. New punters can also find several beginner guides to help them learn the basics of sports betting and get a chance to score big.
There's also an option to compare different betting sites where you can simultaneously compare three sites to find the one that suits you best. If you're interested in a particular sport, the website lists sport-specific bets such as golf bets, UEFA Bets, NBA Bets, and NFL Bets. You can also browse the top daily bets for events in the next 24 hours.
If you don't want to share your personal information online, Betting Sites Ranking has a list of no-verification betting sites. With these betting sites, you can create your gambling account without giving any proof of your identification or other personal information. So hurry up, check out the website and get betting today!