Did you know 12 million people watched Game 1 of the NBA finals in the United States this year?
And that's just TV viewers! With ratings for Game 1 of this year's finals climbing to a three-year high, it's clear that the NBA is growing in popularity. But what's the best betting site to wager on the NBA in the US?
If you're eager to answer this question, it's time to visit Betting Sites Ranking! We rate every online betting app on a five-star scale based on everything from convenience to entertainment value.
We've also published reviews of betting websites that offer fantastic NBA odds such as Dafabet and Betsafe.
If you're itching to start looking at NBA betting lines on various betting websites, we don't blame you!
But before you do, we recommend taking a moment to understand why so many bettors in the US keep an eye on NBA scores throughout the season.
Without further ado, here are the top ten reasons why NBA betting in the USA is so popular.
1. NBA Picks and Parlays Offer Quick Returns
If you've ever watched a game in the NBA, you might've noticed things happen extremely quickly!
The NBA is widely regarded as one of the most fast-paced basketball leagues in the world. In comparison, players often mention how European leagues like Spain's Liga ACB are slower because they're less reliant on individual heroics.
But how does this affect NBA picks and parlays? The answer's simple—prop bets pay out quickly in the NBA because so much happens in such little time.
Take for example Game 2 of the finals this year between the Celtics and the Warriors. If you had a prop bet on Jaylen Brown scoring 10 or more points in Q1, you would've won and received your payout in just eight minutes. That's astonishingly quick!
In comparison, prop bets in slower sports like golf can take an entire day to payout. Therefore, it's unsurprising that NBA betting in the USA is far more popular than slower sports.
It's also possible to structure NBA parlays in a way that ensures you receive a quick payout. One of the easiest ways to do this involves filling your parlay with first-quarter bets.
For instance, suppose you created a parlay before Game 1 with the following two bets:
Steph Curry to score the first basket of the night
Golden State Warriors to lead after 1 minute
On the day, Steph curry scored his first basket with 11 minutes and 5 seconds left in the first quarter.
Moreover, the Warriors were leading the Celtics by 3 points a minute into the game. Therefore, if your parlay consisted of the above NBA picks, you would've been paid out within one minute!
2. NBA Predictions Are Easy to Make Due to Super Teams
If you're looking for a sports league that's easy to predict, you'll love the NBA! Basketball is a team sport—so the stronger a team is, the higher its chances of winning. In other words, NBA predictions are easy to make if you're betting on strong teams.
That's why famous NBA super teams like the 2016-17 Golden State Warriors and the 2010-11 Miami Heat decimated their opposition on the way to a finals win.
But how do you spot a super team in the NBA? One of the best ways is to look for teams with four or more all-stars.
For instance, this past season, the Nets boasted a star-studded lineup featuring Kevin Durant, Kyrie Irving, Ben Simmons, and Blake Griffin. These players have all been all-stars at some stage in their careers—which means the Nets were technically a super team.
While nothing's ever guaranteed, bets based on NBA predictions involving super teams rarely go against the grain. Unfortunately, the Nets finished 7th in the Eastern Conference with 44 wins and 38 losses.
However, they were the only team in the East to go on a run of four wins in a row and lost 4 games to finalists Celtics in the first round of the Eastern conference by extremely small margins.
Had they not been paired against eventual finalists in the Boston Celtics, chances are the Brooklyn Nets would've gone far this past season. This goes to show that it's often a great idea to bet on super teams to do well!
3. NBA MVP Odds Fluctuate Considerably Throughout the Season
If you've been keeping up with the NBA, you probably know that Nikola Jokic won the last two NBA MVP awards back-to-back.
That's remarkable considering his team—the Denver Nuggets—lost their first-round game 4-1 to the Warriors this season and endured a 4-0 conference semi-final loss to the Phoenix Suns the year before!
But how does that affect the popularity of NBA betting in the USA? The answer has to do with NBA MVP odds.
It's common for NBA MVP odds to fluctuate substantially throughout the season. This occurs because the odds of a player becoming league MVP are affected by a ton of factors.
Everything from injuries to his team's performance during and after the regular season affects his chances of becoming the NBA MVP.
This is great news for bettors because they can potentially get high NBA odds for a player that turns out to be a shoo-in for MVP honors by the end of the season!
Take this season for example Philadelphia 76-ers talisman Joel Embiid was the odds-on favorite to win the MVP award for almost the entire season.
During that time, sports betting websites were offering great odds for players like Jokic to win. Do you know what happened next?
Nuggets' Jokic became a favorite late in the season due to his epic form leading up to Denver's 4-1 loss in the playoffs.
Suddenly, the odds for Jokic to become league MVP became extremely favorable—so if you made a bet early in the season that Jokic would pip the other nominees for MVP honors, you would've earned a sizeable sum of money!
4. The NBA All-Star Game is a Great Way to Win Big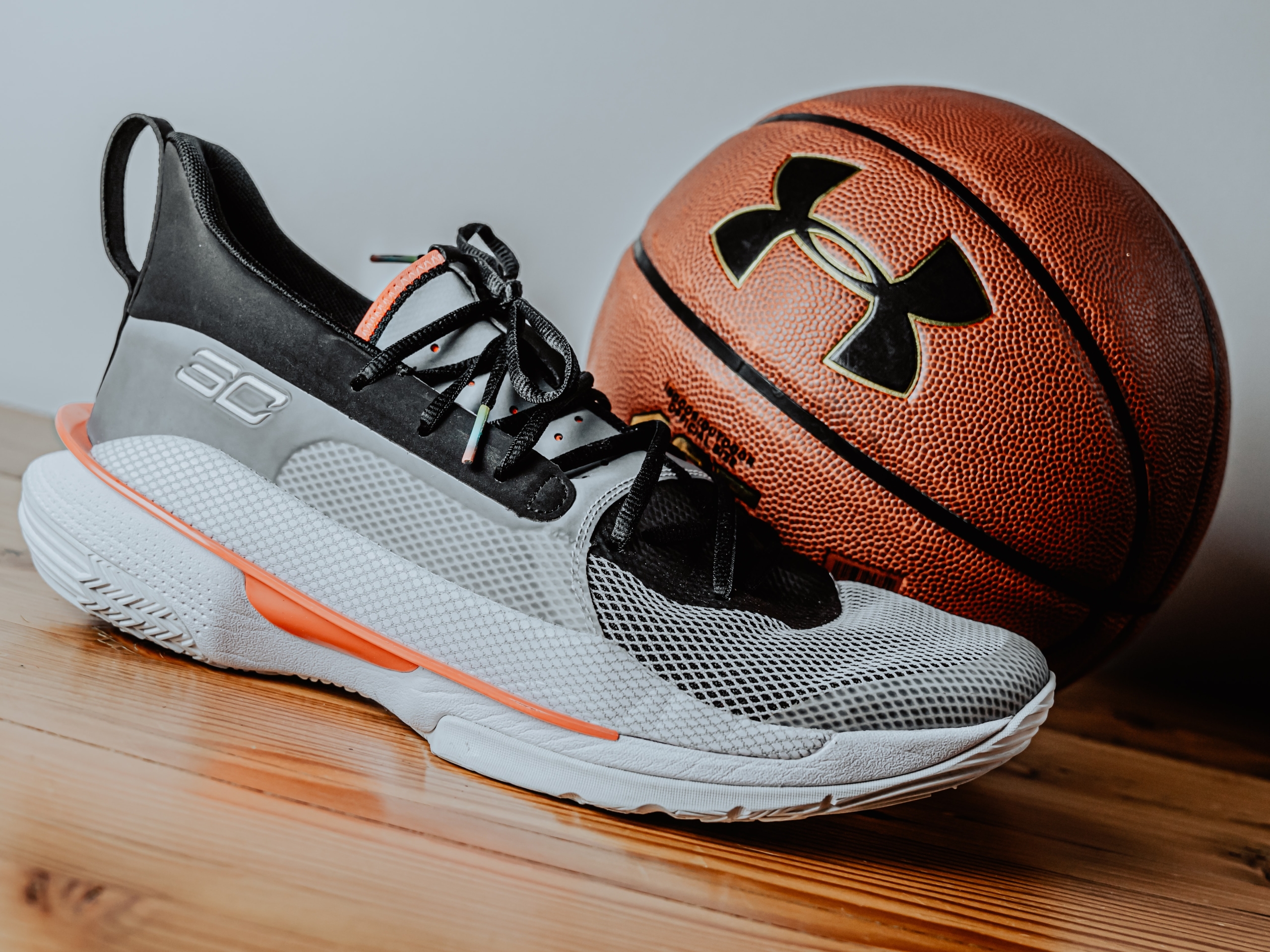 Imagine a basketball game featuring the best players in the league. That's what the NBA All-Star Game is all about! Every year, millions of people tune in to watch the NBA All-Star Game.
While it isn't competitive, the game is immensely popular among basketball bettors because of the talent on display.
It's common for NBA players to specialize in certain skill sets. For example, Hawks talisman Trae Young is renowned for his three-point shooting, while Milwaukee Bucks' all-star Giannis Antetokounmpo built a reputation for being an assist-machine this past season.
Sports bettors that know this information are well-positioned to make successful player prop bets during the all-star game.
In other words, if you placed a prop bet on Young to achieve a 3-point percentage above 35% during the all-star game, it would've been considered a safe bet.
Similarly, if you had bet on Antetokounmpo to bag at least 5 assists, it would've been a great idea at the time because he finished with a season-long assists-per-game figure of 6.8.
5. NBA Expert Picks Are Frequently Correct
There's no such thing as a sure bet—but if you stick to NBA expert picks when making player prop bets, chances are you'll win big.
Why? Because it's extremely common for NBA players to do well at things their positions are known for.
Betting websites offer NBA odds for a ton of prop bets involving all five positions in basketball.
Every position has a specialty—for instance, centers are usually great at rebounds, and point guards shoot threes quite often because they're unmarked in attacking plays.
NBA expert picks are based on each player's position. Therefore, if you stick to expert picks when making prop bets in the NBA, chances are you'll win often!
For example, suppose you wanted to make a prop bet at the beginning of this season on Mavericks' star Luka Doncic.
If you had compared various betting websites before the season began, you would've found multiple NBA predictions touting Doncic to sink a ton of three-pointers throughout the season.
If you stuck with the NBA expert picks, you might've placed a prop bet that Doncic's end-of-season three-point percentage would exceed 30%.
If you did, you would be grinning right now since Doncic ended the season with a 35.3% three-point conversion rate!
6. It's Easy to Win Big Betting on Home Games During the NBA Finals
Have you ever compared NBA spreads for home and away games? If so, you might've noticed the NBA odds being offered by various betting websites don't always favor the home team—especially when the opposition is a super team. But if you think this applies during the playoffs and finals, think again!
Home advantage is more important than ever during the NBA playoffs and finals for numerous reasons. One of the biggest reasons why pertains to the summer school holidays.
The NBA playoffs and finals are normally held in the summer when schools are out nationwide. As a result, younger fans—who account for almost 80% of total NBA viewership—can attend home games and urge their teams on. But how does this impact the popularity of betting in the NBA?
While nothing's for certain, backing the home team during an NBA finals game—especially when they're 1-1—is a safe bet. It's no wonder some of the top betting websites around have Celtics as slight favorites to win Game 3.
While the Warriors are one of the best teams in the league, chances are they'll face a tough test when they come up against an energized Celtics side away at the TD garden in the next couple of games.
Seasoned sports bettors will know this—which is why the next couple of games will be immensely popular to bet on!
7. NBA Odds for the All-Star Celebrity Game Are Often Quite High
It's always fun betting on an NBA game because of how fast-paced the action is. However, it's tough to predict which NBA picks will outperform their basketball odds even if you're a basketball stats buff.
This makes it difficult to win big betting solely on NBA scores in regular games. But what if there was an NBA game in which the odds for most players to perform well are exceptionally high?
Fortunately, there is such a game—and it's called the NBA All-Star Celebrity Game!
The basketball odds offered on the NBA All-Star Celebrity Game are typically high because of the game's unpredictability.
It's extremely difficult to deduce who's going to start—let alone who'll do well! This attracts countless bettors because you could win a massive amount of money on a small bet.
8. There's a Strong Chance You'll Win if You Bet on the NBA Slam Dunk Contest
Have you ever heard of the NBA Slam Dunk Contest? It's an NBA-sanctioned contest that rewards players who can perform the most stylish slam dunks in the league.
But what makes betting on the NBA Slam Dunk Contest so popular? The answer's simple—only four players are eligible to compete!
If you bet on a player to win the NBA Slam Dunk Contest, you have a 25% chance of winning.
These are far better odds than placing a prop bet on a player to perform well during a regular game featuring 12 players per team and unlimited substitutions.
If you bet on one player's performance during a regular game, you only have an 8.33% chance of winning—and that's assuming the player plays the whole game which rarely happens!
9. Betting on the NBA Three-point Contest is Potentially Lucrative
Another NBA-sanctioned contest bettors love is the NBA Three-point Contest. This contest is similar to the NBA Slam Dunk Contest, except the aim is to find the best three-point shooter in the league.
The NBA allows the top 8 players with the best three-point figures during the season to take part in the NBA Three-point Contest. Therefore, the chances of winning a bet on the outright winner of the contest is 12.5%.
While this isn't as high as the slam dunk contest, numerous sports bettors prefer wagering on the three-point contest because it requires more skill. Additionally, betting on the NBA Three-point Contest is popular because of money balls.
When the contest begins, players are given one minute to pick up basketballs from five racks at various positions on the three-point line.
The aim of the contest is to shoot as many successful threes as possible, and most of the balls are worth 3 points. However, there are a few special money balls worth additional points.
In other words, players that aren't doing well in the contest can still turn their fortunes around by sinking money ball shots.
Players that are known for being able to hold their nerve during clutch situations have a bigger chance of hitting clutch shots.
Sports bettors who know which players are good at clutch plays often overcome NBA odds on the three-point contest and win big!
10. Statistical Corrections Give Bettors the Chance to Win Big Betting on the NBA
Have you ever browsed NBA spreads on various betting websites? If so, you might've noticed NBA odds are based on statistics (stats) like the number of assists a player makes during a game.
All NBA odds offered by online US sportsbooks are based on these stats. But what if a stat is wrong?
If the NBA makes post-game statistical corrections, betting websites often pay out on both sides of bets involving that stat.
This makes NBA betting extremely popular because there's always a chance you could be paid out for a prop bet due to a stat correction!
Unfortunately, NBA stat corrections have caused controversy in the past with numerous bettors voicing their concerns publicly on social media.
However, it adds unpredictability to NBA betting which many sports bettors love. It makes the game exciting and puts bettors on the edge of their seats even after the game has ended!
What's the Best Betting Site in the US to Wager on the NBA?
If you're struggling to find the best betting sites in the USA to bet on the NBA, you've come to the right place!
Betting Sites Ranking has ranked and reviewed 8 betting websites in the US based on factors such as cryptocurrency support and products offered.
If you're not pressed for time, we recommend reading each review carefully to maximize your chances of winning big betting on the NBA.
With that said, we've also provided a snapshot below of the two most popular betting websites in the United States to bet on the NBA:
1. Bet Online
If you're new to betting on the NBA, you'll love Bet Online's intro offer! This betting website currently offers a 50% welcome bonus for up to $1000 for newcomers.
They also offer bettors the chance to withdraw and deposit funds using bitcoins—although all bets are listed in US dollars.
2. Bet US
With over 25 years of experience serving bettors in the US, Bet US is always a popular choice for NBA picks.
They offer a 100% signup bonus for sports bettors and allow withdrawals of up to $5000 per day. They also feature crypto support for both Litecoin and Bitcoin.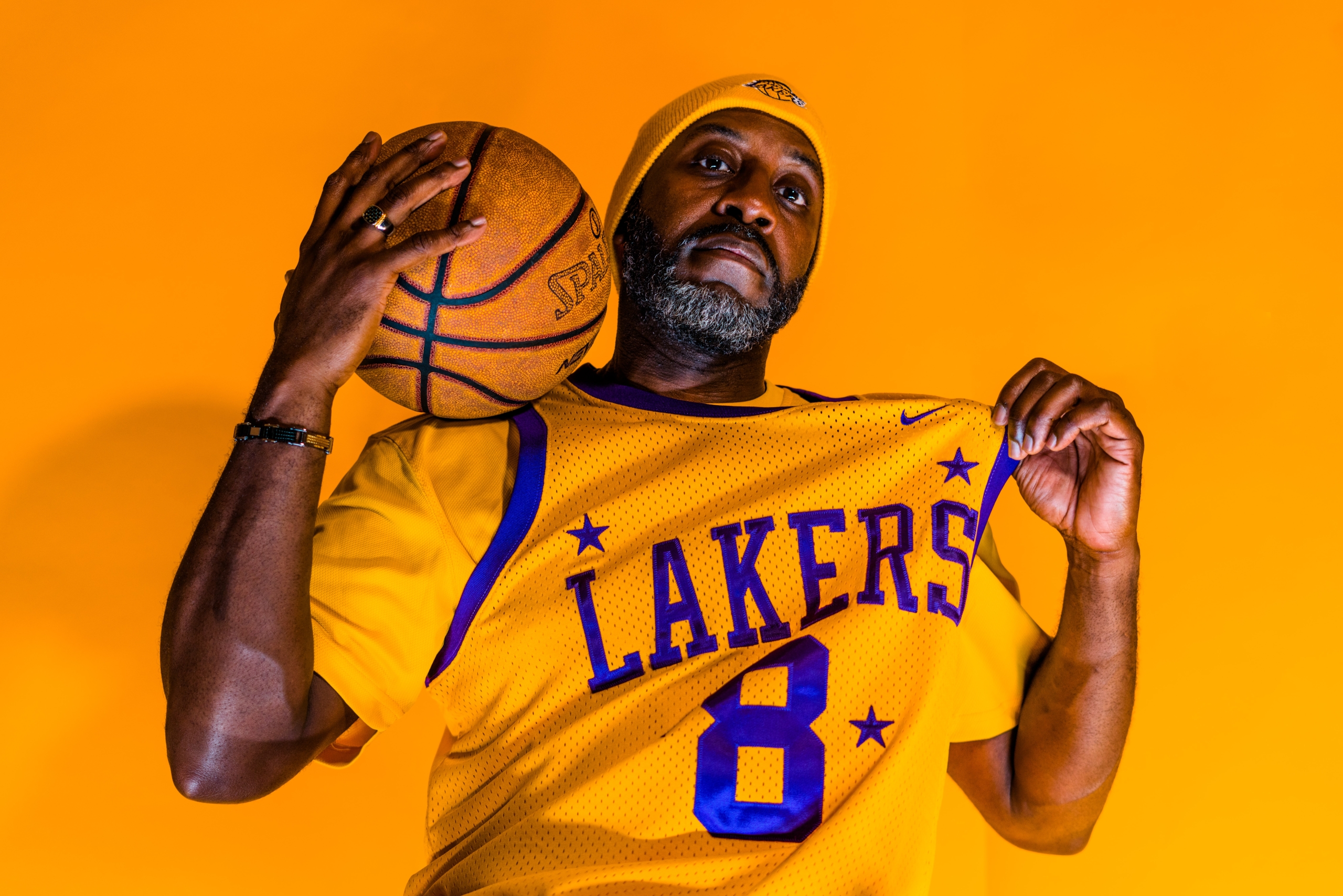 Discover Which Betting Websites Provide the Best NBA Odds Through Betting Sites Ranking!
If you checked NBA MVP odds ten years ago, chances are you'd notice a clear favorite. Moreover, most NBA player props would've concentrated on a handful of super teams.
Fast-forward to today and numerous players and teams are duking it out for MVP honors and championships. Moreover, side-contests like the NBA All-Star Game, the NBA Slam Dunk Contest, and the NBA Three-point Contest feature different players every year.
As a result, the NBA spreads being offered by various betting websites are significantly wider than in past seasons!
Therefore, if you want to maximize your chances of winning when betting on the NBA, it's vital to review the NBA odds being offered by the top betting sites. That's where we come in.
Betting Sites Ranking features comprehensive reviews on the top local gambling websites in the United States.
We've also compiled a list of the top crypto betting websites if you're interested in placing a bet on NBA picks with cryptocurrencies.
We also have a wealth of information on betting websites that don't require ID verification as well as the best online casino to win real money.
If you want to save yourself the hassle of researching NBA picks, follow our best daily bets.
It's also worth checking out our blog which contains a ton of articles on everything from how to find the best betting site to the 20 sports events with the highest volume of bets per betting website.
So, are you ready to experience the excitement of betting on the NBA first-hand? If so, head over to Betting Sites Ranking today to find and compare the best basketball odds and betting sites for basketball in America!