Have you got your eyes set on successfully betting on the winner of The Open Championship scheduled to take place in Scotland from the 14th till the 17th of July, 2022? If so, you're in the right place!
We've looked at the best sports betting sites to find sports betting odds on The Open Championship.
Ultimately, we used golf odds offered by BetUS and Betsafe to compile a list of the top 10 golf picks for The Open Championship. Why did we pick these betting websites?
The answer's simple—they're among the top betting sites we've reviewed on Betting Sites Ranking!
In addition to betting website reviews, we also offer a list of the best online betting sites that allow crypto transactions and betting apps to maximize your chances of winning.
Unfortunately, knowing which legal betting site or online betting app to use isn't enough to bet successfully on an event like The Open Championship.
It's also important to understand the playing styles of each contender in this renowned tournament.
So, without further ado, here's a look at the playing styles of the top 10 contenders to perform well at The Open Championship. We've also provided their golf odds as per BetUS and Betsafe as well as our predictions on how they'll fare in the tournament!
1. Rory McIlroy
Odds
BetUS: +1000
Betsafe: +1000

Playing Style
If there's anyone that can use pure athleticism to conquer the toughest PGA courses, it's Rory McIlroy.
The Northern Irishman's remarkable drive control is only bettered by the speed at which he hits the ball. It's no wonder he's considered one of the most powerful yet accurate drivers in the game!
One of the best elements of McIlroy's playing style is his ability to adapt his swing depending on the club he's using.
Moreover, he has one of the best golfing brains of any player and numerous strategies to conquer courses under his belt.
Hard driving has helped McIlroy get the best of long courses like the 7,450-yard Yas Links course in Abu Dhabi.
If he can pull off a similar performance at the Old Course in St Andrews, he's a shoo-in for The Open Championship winner—and let's not forget it's a home tournament for the Scot!
Predictions
It's impossible to rule out McIlroy if you're discussing potential Open Championship winners. With over fifteen years of professional golfing experience and a playing style characterized by both mental and physical toughness, McIlroy is a firm favorite.
2. Jon Rahm
Odds
BetUS: +1100
Betsafe: +1100
Playing Style
Jon's drive control when teeing off and ability to switch to an aggressive putting style exemplifies how well-rounded he is as a player.
He also generates significant power despite having a short backswing—something that'll help him cover the longer yards for holes 13 and 14 at the Old Course in St Andrews.
Predictions
The Open Championship attracts some of the best golfing talents in the world, which is why it's extremely difficult calling one player a tournament favorite. But if there's anyone whose name is definitely in the hat, it's Jon Rahm!
The Spanish-born Arizonian won his seventh PGA Tour victory at the Mexico Open in April this year before grinding out a +1 to finish 12th at the 2022 US Open.
Despite the dip in form, we can't forget Jon's fantastic records at both Sentry in Hawaii and the west coast swing early in the 2022 season. We think his form will pick back up at The Open Championship.
3. Scottie Scheffler
Odds
BetUS: +1300
Betsafe: +1300
Playing Style
One of Scottie's best attributes is his mentality. The 25-year-old New Jersey native's colleagues describe him as being "goofy" because of how often he's spotted laughing on the course and enjoying himself.
He credits his love of golf as the reason he can retain an effective playing style despite being under pressure!
Unfortunately, Scottie's putting was never as good as his ball-striking, but that's changed recently due to some unorthodox training techniques.
During practice sessions for the Genesis Invitational back in February, Scottie was spotted by golf journalist Zephyr Melton balancing a quarter on his putt to improve his transition.
Since then, Scottie's putting has improved considerably, and there are no clear deficits in his game. Whether that's enough to win The Open Championship remains to be seen!
Predictions
It wasn't easy putting Scottie behind Jon Rahm in our predictions after his scintillating 3rd place finish at the 2022 US Open.
But we couldn't ignore the fact that he slipped up at the PGA Championship in May—just like Rahm had a stinker at the US Open. In other words, the margins between these two players are incredibly thin!
Scottie's the world's number one ranked player and has won four tournaments with seven top-10 finishes this season. However, he finished 15th or worse in the three events before the US Open.
In simpler words, he's brimming with talent but there are questions to be asked about his consistency. Nevertheless, we think Scottie's on course for a great finish at St Andrews with a solid chance of winning outright.
4. Justin Thomas
Odds
Playing Style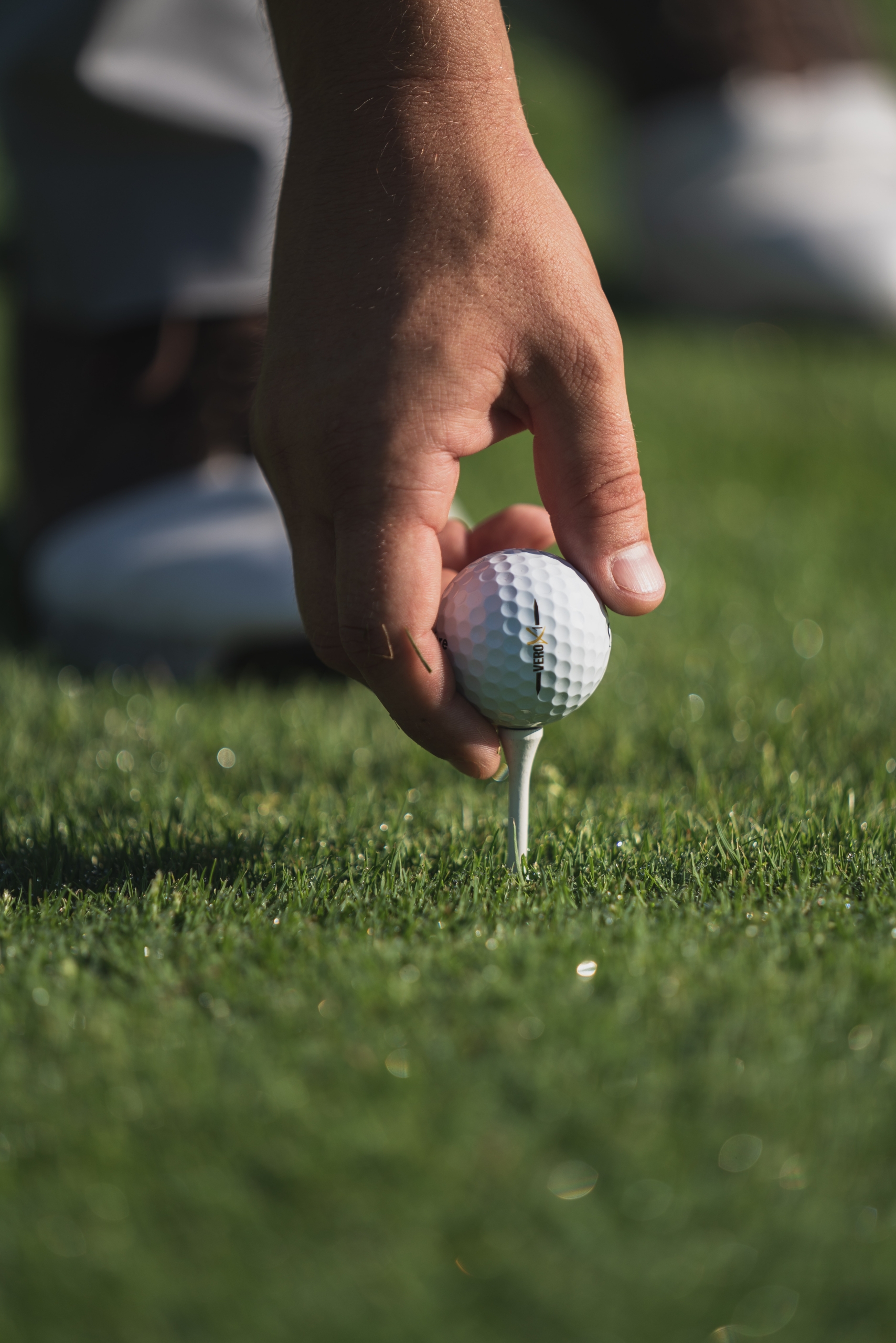 It's tempting to think Justin Thomas focuses more on his wardrobe than his playing style—but don't let his dedication to fashion fool you! The secret to the Kentucky native's playing style is the time he spends in the gym.
Thomas has strengthened his core muscles immensely by following a grueling fitness regime over the last few years. He has also spent considerable time working on his shoulder and wrist mobility to smoothen his stroke-play.
Thomas' efforts in the gym have helped him improve his core and attain better flexibility every year.
This has allowed him to develop a playing style underpinned by doing the basics exceptionally well. His drives consistently clock 120 miles an hour, and his wedge play is exceptional.
Having switched back to his old Scotty Cameron Phantom X Tour prototype after talking with a teenage fan at FedEx Cup Playoffs, Thomas' playing style has never been better. But is that enough to trump the likes of Rory McIlroy, Scottie Scheffler, and Jon Rahm? We'll find out soon!
Predictions
We agree with the golf odds Thomas has been given by BetUS and Betsafe. He had a tournament to forget at the 2022 US Open in which he finished joint 37th but let's not forget the man's clutch play abilities.
He set a record by overcoming a 7-shot deficit to win the PGA Championship in May earlier this year after all!
Thomas had a career-defining year in 2017—but since then, he hasn't won anything major until the PGA Championship. We think the two-time PGA player of the year will finish in the top six, but an outright win over the other favorites is unlikely.
5. Collin Morikawa
Odds
BetUS: +1750
Betsafe: +1800
Playing Style
If you asked the average golf coach to name a player with a picture-perfect modern swing, chances are they'll say, Collin Morikawa!
Morikawa has a prominent lead wrist flexion at the top of every swing as well as during the downswing. This allows him to manipulate the clubface as little as possible, resulting in a stable hit every time.
In simpler words, Morikawa uses his body instead of his hands to generate power during each swing. His flexed wrist allows him to maintain accuracy as his clubface remains stable during each drive.
This playing style helped Morikawa navigate the holes at The Old Course to win the last iteration of The Open Championship. But whether he can replicate his past successes this year remains to be seen.
Predictions
Betting websites and golf experts alike find Morikawa polarizing. On the one hand, he has a textbook swing and won The Open Championship's last iteration.
On the other hand, Morikawa is only 3 years into his professional career and can only boast about a tied-second finish in the Genesis Invitational this year.
While the fundamentals of his game are fantastic, Morikawa is still growing and learning. He's an extremely strong candidate for a top 10 finish—but winning outright is a tough call, even at +1750 and +1800.
6. Cameron Smith
Odds
BetUS: +2500
Betsafe: +2500
Playing Style
There's a reason why golf experts and journalists refer to Cameron Smith as a putting phenom.
The mullet-rocking Australian put in a record-breaking performance at the Player's Championship characterized by a ton of great putts, including a 38-foot birdie putt at the first hole in the final round.
Smith's playing style is one massive throwback. Unlike Morikawa, he maintains a neutral grip and follows his swing at a natural pace without rushing. This reduces the power in his swings—but he more than makes up for it with his putting.
The key to Cameron Smith's success on the greens is the consistency with which he putts the ball.
Smith's putting technique never changes—he picks a spot next to the hole, checks his putting line and length, wipes the putter, and hits the ball without a practice swing.
Smith claims he has never needed to change his technique because it has yet to fail him.
However, adapting your technique to the demands of a course is a common trait among the world's top golfers. Will Smith's stubborn playing style let him down? Only time will tell!
Predictions
If there's one player whose odds are a realistic representation of his chances, it's Smith. We agree with the +2500s he's been given by both BetUS and Betsafe because of Smith's playing style.
He has a sublime putting game in his locker, but his driving might let him down at the Old Course at St Andrews where it's vital to have an effective long-range game.
We think Smith will have plenty of moments in the game where he wins audiences over when attempting difficult shots on the green.
However, we don't think it'll be enough to beat the likes of McIlroy, Scheffler, or Rahm.
7. Brooks Koepka
Odds
BetUS: +3300
Betsafe: +3300
Playing Style
Brooks Koepka's approach to golf is simple: understand where the flag is, use your natural shot shape, and ensure you're never left short-sided on the green.
His dedication to getting the basics right is similar to Collin Morikawa's and was instrumental in his two US Open wins in 2017 and 2018.
The lack of limelight has helped Koepka improve his playing style over the years. He's also renowned for leaving his emotions at the door and trying to read his opponents' body language as much as possible. He credits his success to these mental aspects of his playing style.
Predictions
Despite his talents, Koepka has been given significantly low odds to win The Open Championship because of his injury proneness.
The Florida native has a history of pulling out of major tournaments due to injury—he missed the Augusta National through a wrist injury a few years ago, went on to miss the 2020 US Open, and missed this year's US Open too.
If he's feeling niggles in his arms or wrists again, both BetUS and Betsafe's +3300 are on the money.
8. Matthew Fitzpatrick
Odds
BetUS: +2000
Betsafe: +2000
Playing Style
Matthew Fitzpatrick is arguably one of the most unorthodox players to ever win a major. The 2022 US Open Champion has a swing experts describe as 'quick and quirky'—but if you think that inhibits his ability to win tournaments, think again!
The Englishman's belief that he'd "rather win than worry about looking stupid" reflects a mentality that won him the US Open this year.
He embraces his cross-handed chipping technique, and while his driving strength doesn't match other contenders for The Open Championship, his accuracy makes up for it.
Predictions
Despite his US Open heroics, Fitzpatrick is still considered a dark horse for The Open Championship because of his inexperience.
His only accolades apart from the US Open win are a couple of DP World Tour Championships in Dubai in 2016 and 2020. Moreover, his US Open win was a one-shot victory some experts deem lucky.
We think BetUS and Betsafe's have given Fitzpatrick generous golf odds of +2000 to win The Open Championship because of his recent US Open success. Will he emulate the same success in Scotland? We think it's improbable.
9. Will Zalatoris
Odds
BetUS: +2000
Betsafe: +2200
Playing Style
If we had to name the best ball strikers in the world, Will Zalatoris would be one of our first picks. Zalatoris has a simple yet effective technique to putt the ball with extreme precision—he tucks the left side of his shirt under his armpit before swinging.
This legal technique helps Zalatoris keep his left arm close to his torso. The San Francisco native also ensures his trail hand doesn't touch the grip when he putts. The result is an extremely accurate putt that helps Zalatoris contend with the best time and time again!
Predictions
Zalatoris was unfortunate to miss out on becoming US Open champion this year. He ultimately finished tied in second place with Scottie Scheffler due to a 1-shot deficit—but we think that'll make him even stronger coming into The Open Championship.
The man's quiet yet self-assured approach to the game exemplifies his desire to let his golf do the talking. He knows he belongs on the big stage—yet somehow, his confidence never comes across as arrogance.
Zalatoris admitted "this one hurts" when asked how he felt about finishing second place in the US Open.
It was the third time in three straight majors he finished second—so the pressure's on to win a championship. If he can handle this pressure, we'll think he has an excellent shot at winning The Open Championship outright.
10. Jordan Spieth
Odds
BetUS: +2200
Betsafe: +2000
Playing Style
If you asked a golf expert which amateur players they think came out of the gate with a top playing style, chances are they'd mention Jordan Spieth!
Spieth won three majors before turning 25 because of his sublime putting and golf swings—but it's his pro golf playing style that always leaves audiences gasping. His playing style is characterized by slow starts, but he always manages to be in the running for a top finish in the last few days of a tournament.
His past successes have largely been down to his putting accuracy. However, his putting took a turn for the worse this year and the Texan is now ranked a lowly 141st in the strokes gained/putting category.
Experts have yet to pinpoint exactly why Spieth has turned in some of the worst putting performances by a PGA Tour winner this year.
We think it's because he's put in a massive amount of effort into his swing having assumed his putting will take care of itself. If this is the case, Spieth has to change his approach ASAP to remain in contention for a win at The Open Championship.

Predictions
Jordan Spieth is the kind of player you should never count out. Has his recent form dipped? Yes. Is he struggling with his putting? Yes. But has he bounced back from struggles before? You bet!
Spieth had a tumultuous 2020 during which his top finish was 8th at the CJ Cup. Apart from that, he finished 55th at the Farmers Insurance Open, 68th at RBC Heritage, and 54th at the Traveler's Championship in Connecticut that year.
However, in 2021, Spieth recorded a tied third-place Master's finish, a second-place finish at the Charles Schwab Challenge, and another second-place finish at the 149th Open at Royal St George's.
This year, he won RBC Heritage and looks set to continue his fine run of form at The Open Championship.
We think he'll secure a top ten finish at The Open Championship, but there are question marks over his ability to overcome more consistent players for an outright win.
Therefore, we agree with BetUS's +2200 and Betsafe's +2000 golf odds for him to win The Open Championship outright.
Get the Best Golf Odds Possible by Comparing Three Betting Websites simultaneously on Betting Sites Ranking!
Now that you know which golfers are odds-on favorites for The Open Championship, it's time to select a betting website. But which one should you choose?
One of the best ways to decide is by using our online comparison tool to compare various betting websites! This tool lets you compare everything from the currencies offered by each site to the maximum betting limits.
In addition, we provide a list of the best online casino sites as well as the top local gambling websites for numerous countries. We also publish the best daily bets for an array of sports and update our blog regularly with articles to sharpen your betting skills.
Want to learn how to bet online or find out more about the method we use to rank betting websites? What if you're looking for professional betting tips for the FIFA World Cup group stage or you want to learn how to win big with a limited bankroll?
All you've got to do is head hop onto Betting Sites Ranking and you'll find all the betting resources required to win big!