During the first Olympic Games, the ancient Greeks didn't have separate summer and winter games – all they had were some events to keep track of and none of them were scheduled to happen in colder conditions. However, in today's Olympics, athletes want to compete in sports like bobsleigh and skiing, which means ice and snow are a definite requirement.
The modern Winter Olympics are held once every 4 years, featuring sports that require snow and ice. Chamonix, France hosted the very first Winter Olympics in 1924. The Summer and Winter Olympics were used to happen in the same year, but in the 1990s, the International Olympic Committee decided to have them in different years. Today, there is one set of Olympics every two years, alternating between summer and winter.
Since there has to be snow for outdoor sports, the Winter Olympics are held somewhere cold. However, if there's not enough snow, the host city has to arrange some extra snow. For instance, the Winter Olympics of 2014 were held in Sochi, Russia. Here, the average temperature in colder months is well above freezing. To get the right amount of snow for the skiing events, organizers had to use 400 special cannons and search for special reserves in the mountains.
Here, we discuss the history of the Winter Olympics.
Sports at the Winter Olympics
Compared to Summer Olympics, the Winter Olympics doesn't have many sports. However, the following games are played at this event: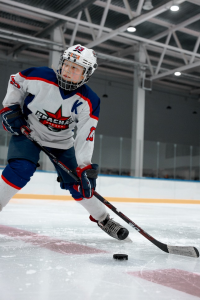 Biathlon (which combines marksmanship and cross-country skiing)
Snowboarding
Curling (a hockey-like team sport but with brooms and a stone for the puck)
3 sledding events (bobsleigh, skeleton, and luge)
4 skating events (speed skating, short track speed skating, ice hockey, and figure skating)
5 skiing events: Nordic combined (a combination of cross-country skiing and ski jumping), ski jumping, freestyle skiing, cross-country skiing, and alpine skiing.
Every event also includes a range of competitions. For instance, athletes can compete in paired events, individual men's events and individual women's events within the figure skating category.
Notable Winter Olympics
The Winter Olympics weren't held in 1940 or 1944 due to World War II. The US has hosted the Winter Olympics four times Salt Lake City (2002), Lake Placid (1980), Squaw Valley (1960), and Lake Placid (1932). In 1970, the 1976 Winter Olympic Games were awarded to Denver, but the event was blocked by Colorado voters, which caused the Mile High City to withdraw its bid. Instead, Innsbruck, Austria hosted the Olympic Games.
The first time the event was aired on live American TV in 1960, and Walter Cronkite was the lead broadcaster for CBS. The opening and closing ceremonies were overseen by Walt Disney, which took the events to new heights. The opening ceremony featured a prayer by actor Karl Malden, a speech from Vice President Richard Nixon, fireworks, the release of 30,000 balloons and 2,000 doves, and 3,700 musicians.
Two years after the 1992 Olympics, the 1994 Winter Games were held in Lillehammer, putting the event on a 2-year alternating schedule with Summer Olympics. In addition, it was the year the republics of the former Soviet Union participated as separate teams and South Africa returned to the competition after a ban of 34 years due to apartheid.
The Americans 'Miracle on Ice' in 1980
The US men's hockey team defeated the Soviet Union (who were the favorites) by 4-3 on February 22, 1980, at the Lake Placid Winter Olympics in what is labeled as the greatest moment in American sports history. The US went on to win the gold medal after beating Finland.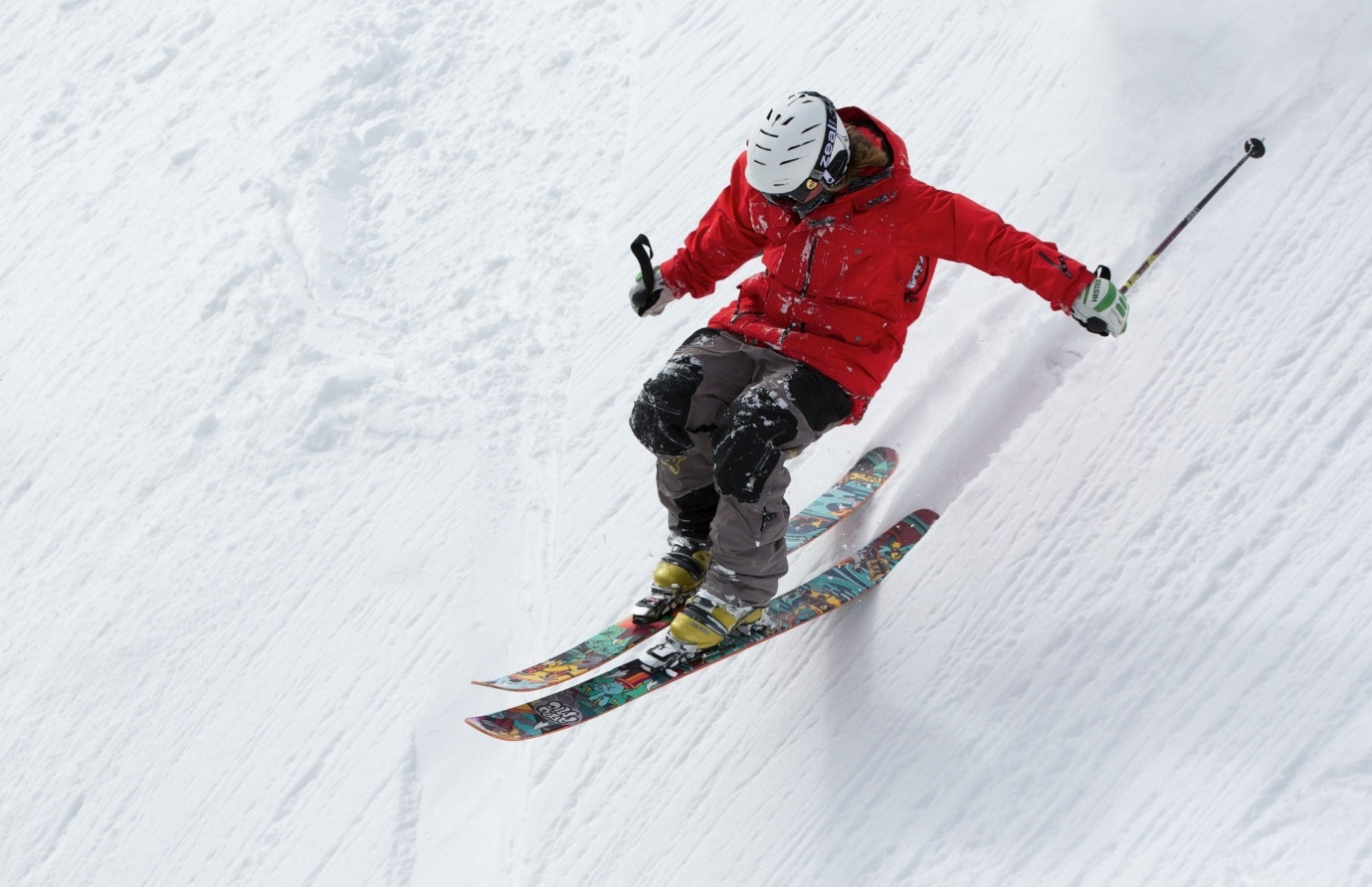 This victory is known as the 'Miracle on Ice' – after Al Michaels, the broadcaster, famously stated, 'Do you believe in miracles, yes!' Well, this was truly a miracle considering the Soviets trounced the Americans 10-3 in an exhibition a few weeks earlier and had won gold in 5 of the previous 6 Olympics.
Mike Eruzione was the team captain who scored the winning goal against the Soviets. With the final buzzer, the chants of 'USA! USA!' filled the stadium.
Notable international athletes at the Winter Olympics
Marit Bjørgen became the most decorated athlete in the Winter Olympics after winning 15 medals from 2002 to 2018, including 8 gold. She's a popular female cross-country skier from Norway. Bjørn Dæhlie is her fellow Norwegian, who is the best male Olympic Nordic skier of all time, and earned 12 medals from 1992 to 1998, 8 of which were gold.
Katarina Witt of East Germany is a figure skater who won gold in Sarajevo in 1984 and again in Calgary in 1988, which made her the first female to repeat as champion in the event since Sonja Henie. While she competed in 1992 for the unified German team, she wasn't able to get the medal.
Ulrich Salchow, a Swedish figure skater, won the first gold medal in the men's skating event when the 1908 Summer Games in London hosted this competition.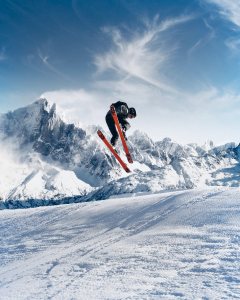 But the world's hearts were captured by the Jamaican bobsled team when it made its first Winter Olympics appearance in 1998 at Calgary, participating in 2-man and 4-man events. While the 4-man team finished last, the 2-man team managed to finish in 30th. However, a Jamaican-inspired movie 'Cool Runnings' was developed later.
While he finished last in both his 1988 events, Eddie Edwards remains one of the best Winter Olympics ski jumpers. He not just inspired a movie about his feat but became the first Brit to qualify for the Olympic Games in 60 years.
Other notable American athletes at the Winter Olympics
Bonnie Blair, who is an American speed skating star, competed at 1994, 1992, 1988, and 1984 Games. She became the only female speed skater to win the same event (500 meters) in 3 successive Winter Olympics. In 1980, Eric Heiden won all five of his men's speed skating races, setting a world record and four Olympic records.
Dan Jansen was a celebrated speed skater who failed to get a medal in 1992, suffered a couple of falls during the 1988 Olympics after learning his sister passed away and was placed fourth at the 1984 Games. However, he redeemed himself in the 1994 Games, where he won gold in the 1000-meter event.
Shani Davis became the first Black American athlete to win a Winter Olympics gold medal at the 2006 Games (1000 meters). Apolo Anton Ohno is a short-track racer who won 8 medals (4 bronze, 2 silver, and 2 gold) at 3 games (2010, 2006, and 2002), which has made him the most decorated US Winter Olympian.
In 1952, Andrea Mead Lawrence won gold in skiing, in the slalom and giant slalom as a teenager. Picabo Street redeemed herself at the 1994 Games, winning a silver medal in the downhill, and redeeming themselves in 1989 after being cut from the US Ski Team for being out of shape and partying. She earned a gold medal at the 1998 Games in the Super-G.
Tommy Moe won the downhill at the 1994 Games and was placed 2nd in the Super-G. Competing in 2014, 2010, 2006, 2002, and 1998, Bode Miller won 6 Olympic alpine skiing medals. Lindsey Vonn won bronze in the Super-G and gold in the downhill in 2010. In 2018, she added another downhill bronze to her collection.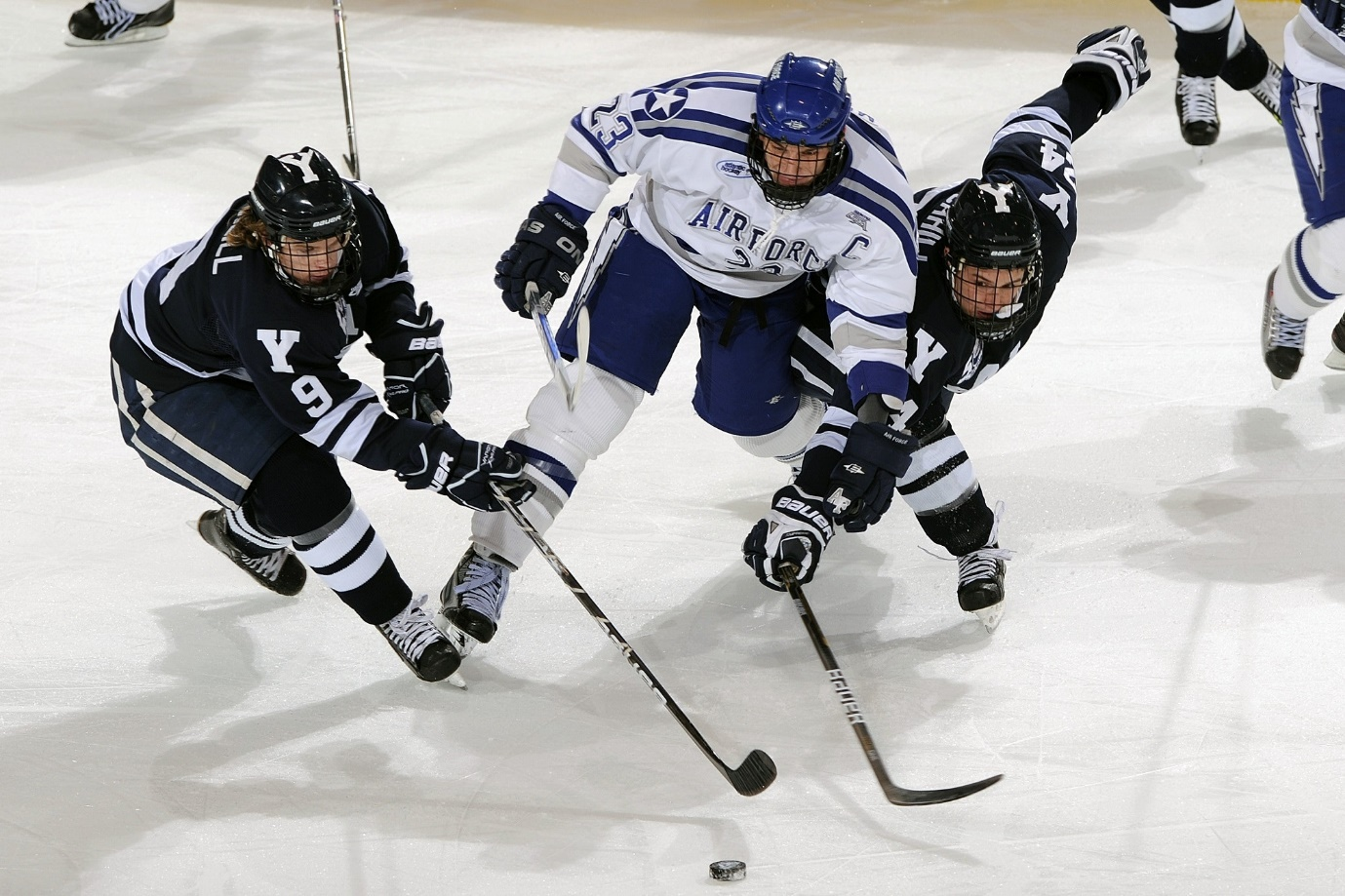 Ted Ligety became the first American man to capture gold in the giant slalom in 2014, adding to the gold medal he earned at the 2006 Games. Mikaela Shiffrin has 3 medals: a silver in the alpine combined and two gold: one in the giant slalom in 2018 and one in the slalom in 2014.
In 1998, the American women's hockey team defeated Canada. Vonetta Flowers and Jill Bakken won the first bobsled gold for the US at the 2002 Games after 46 years. Plus, Flowers became the first Black American woman to get her hands on the gold.
J.J. Thomson (bronze), Danny Kass (silver), and Ross Powers (gold) swept the 2nd Winter Olympics snowboarding competition in 2002. In the women's halfpipe, Chloe Kim won gold for Team USA in 2018 and Shaun White dominated the halfpipe in 2010 and 2006, winning gold in both the games.
American figure skaters dominate
Second only to Norway, the US has won 305 medals and has fared well at the Games, especially in women's figure skating. Some popular American gold medalists include Kristi Yamaguchi in 1992 (Albertville, France), Dorothy Hamill in 1976 (Innsbruck, Austria), and Peggy Fleming in 1968 (Grenoble, France).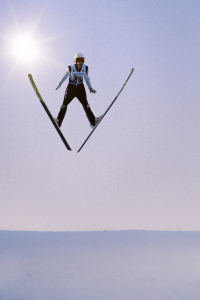 At 15 years, 255 days old, Tara Lipinski became the youngest individual event winner at the 1998 Games. She edged Michelle Kwan, another American who won the silver. Sarah Hughes was just 16 years old when she won at the 2002 Games.
But what's the most notable American finish at the 1994 Games? Well, it was when Nancy Kerrigan, the 1992 bronze-winner, settled for silver behind Oksana Baiul of Ukraine (the gold medalist). Media focused on Tonya Harding and Kerrigan, where the former finished 8th following a much-publicized scandal in which Harding's partner orchestrated an attack on Kerrigan at the 1994 US Nationals.
Dick Button is an American athlete who has earned a gold medal in figure skating. Being just 18 years old, he landed the first double axel in 1948's Olympic competition. He won gold and landed the first triple loop at the 1952 Games.
Benjamin Agosto and Tanith Belbin were the first Americans to win gold in ice dancing in 2006. Other American men who have won gold include Evan Lysacek in 2010 (Vancouver), Brian Boitano, who defeated Brian Orser of Canada in 1988, and Scott Hamilton in 1984 (Sarajevo, Yugoslavia).
Winter Olympics Sites
2018: Pyeongchang, South Korea | February 9-25
2014: Sochi, Russia | February 7-23
2010: Vancouver, Canada | February 12-28
2006: Turin, Italy | February 10-26
2002: Salt Lake City, Utah | February 8-24
1998: Nagano, Japan | February 7-22
1994: Lillehammer, Norway | February 12-27
1992: Albertville, France | February 8-23
1988: Calgary, Canada | February 13-28
1984: Sarajevo, Yugoslavia | February 7-19
1980: Lake Placid, New York | February 14-23
1976: Innsbruck, Austria | February 4-15
1972: Sapporo, Japan | February 3-13
1968: Grenoble, France | February 6-18
1964: Innsbruck, Austria | January 29-February 9
1960: Squaw Valley, California | February 18-28
1956: Cortina d'Ampezzo, Italy | January 26-February 5
1952: Oslo, Norway | February 14-25
1948: San Moritz, Switzerland | January 30-February 8
1940/1944: No Olympics because of World War II
1936: Garmisch Partenkirchen, Germany | February 6-16
1932: Lake Placid, New York | February 4-15
1928: St. Moritz, Switzerland | February 11-19
1924: Chamonix, France | January 25-February 4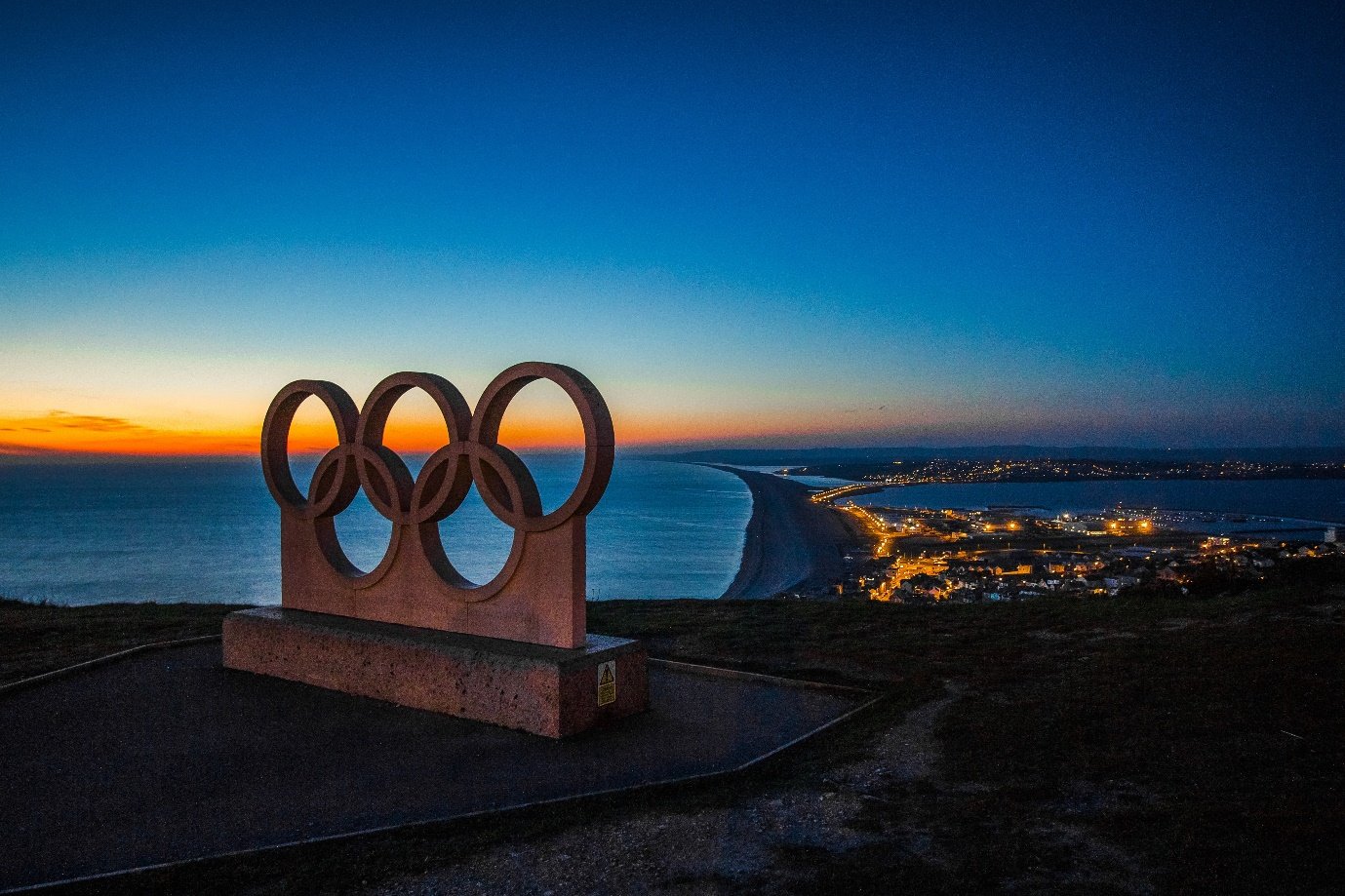 The First Winter Olympics
The first Winter Olympics were held in Chamonix, France, in 1924 with around 250 athletes competing in 16 events from 16 different countries. Women were just allowed to participate in figure skating. Other events consisted of speed skating, ski jumping, Nordic combined, military patrol, hockey, curling, cross-country skiing, and bobsled.
Originally named Winter Sports Week, the event became very successful, with around 10,000 spectators paying admission. Seeing the response, the International Olympic Committee named this as the first Olympic Winter Games.
Sonja Henie – a legendary Norwegian figure skater performed for the first time. While she finished last, she went on to capture gold at the 1936, 1932, and 1928 Games. Canada dominated in hockey, outscoring the competition, 122-3, while Charles Jewtraw (American speed skater) was the first Winter Games gold medalist.
Betting Sites Ranking comprehensively reviews a range of betting sites, letting bettors know the best betting websites in their country.
Betting Sites Ranking is your ultimate stop for more information on NBA expert picks or UEFA predictions; our experts are among the most professional people in the field of online betting!