If you like the thrill of fast-action sports betting, you'll love trying your luck on horse betting. The art of picking a winning horse has a long and illustrious history. From ancient Greece, Rome, and other ancient and modern civilizations, chariot racing's thrilling spectacle has been capturing the attention of punters worldwide for millennia.
With the advent of online racebooks, the scope of the sport has widened further. Punters don't even have to leave their responsibilities or the comfort of their homes to get out to the track. All the top favorite race tracks can now come to them through a smart device and an internet connection.
Many top sportsbooks now offer horse racing action directly from phones, tablets, computers, or any smart device. Having real money wagers at stake when enjoying watching races like the Grand National, Melbourne Cup, or Kentucky Derby makes the experience even more thrilling.
Every race and wager type is available on trusted betting sites, from the standard trots to the most prestigious races on numerous tracks around the globe daily. The good news is you don't have to be an expert to win some cash! Feeling the thrill already?
Consider Betting Sites Ranking your lucky horseshoe because the experts are here to show you the top sports betting sites that offer the best odds, bonuses, and more for punters who like to place bets on horses. You'll find plenty of online horse betting site reviews, helpful guides for learning the basics of betting on horses, the jargon, and other things you need to know to have fun while boosting your bankroll with horse racing bets. Make sure you're in the know before wagering to have the best chance of winning big.
Top Horse Racing Events in 2022
People bet money on horses all year, but a big portion of betting action revolves around major racing events. The Triple Crown of Thoroughbred Racing – Belmont Stakes, Kentucky Derby, and Preakness Stakes is one of the biggest horse racing events with all eyes on the winners. Pegasus World Cup, Travers Stakes, Breeders Cup, Haskell Invitational, Cheltenham Festival, and Santa Anita Handicap are also some racing events to keep an eye on.
Recommended Read: Top Bookmakers For The Cheltenham Horse Racing Festival
Top Types of Horse Racing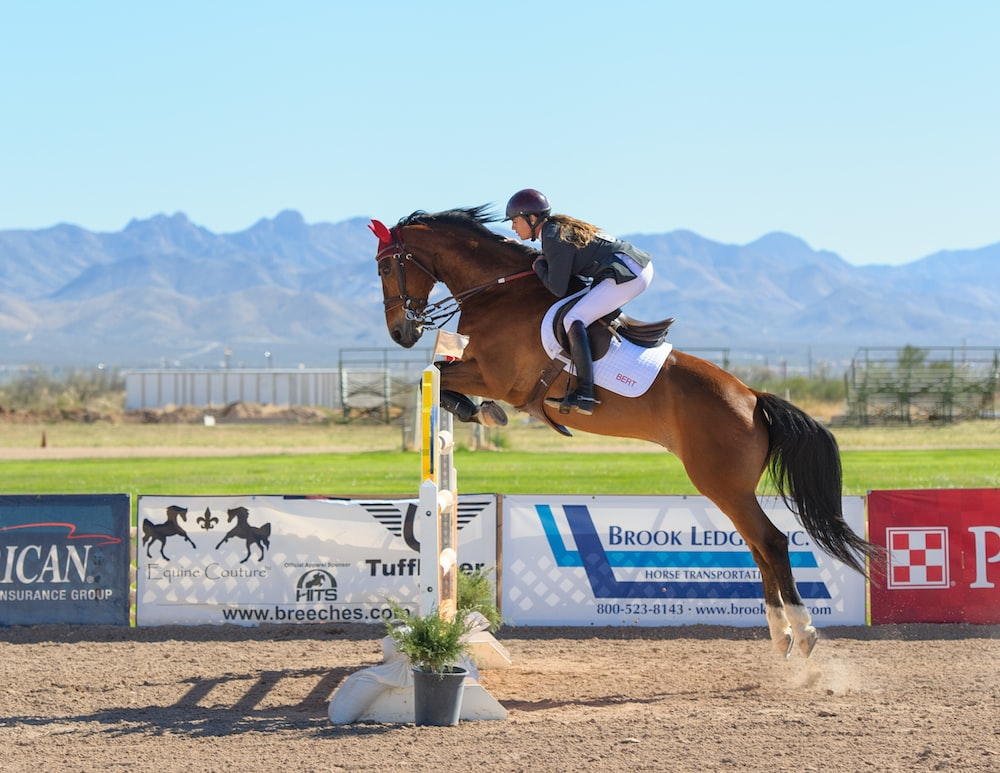 Thoroughbred Race
This is the type of race most people picture when thinking of the sport. A jockey is riding a horse going around a dirt track. Thoroughbred horses run in events like The Triple Crown. The race's distance ranges from about 400 meters up to 3 miles. Shorter distances allow seeing how fast a jockey can push the horse.
The longer ones, however, are to test their stamina and ability to control their horses. Steeplechase and jump races are longer, and flat racing better suits shorter distances.
Flat racing involves the jockey on a horse simply going around the flat dirt, turf, or synthetic track without any obstacles. They're built to test for speed instead of evaluating the jockey's technical skills required to manage the horses they ride, like Steeplechase and Jump races.
In the latter, jockeys must run horses through race tracks with water-filled ditches, neatly trimmed hedged hurdles, or other obstacles. The only difference between the two is that Steeplechase is much more measured and controlled.
Recommended Read: Horse Betting Online
Harness Race
In this type of race, horses pull two-wheeled carts carrying a jockey. These carts are known as sulky. Horses are required to stay at one of the two distinct types of running, pace or trot. The race also involves loads of control by jockeys. They not only have to keep the horses running with the correct gait but also need to watch out for the competition as they control their sulky.
Top Tips For Picking a Winning Horse

#1- Check their Ranking
Check the ranks rolled out by the International Federation of Horseracing Authorities (IFHA) to see what the experts say about the performances of horses and jockeys in different races. You can find stats to see why each horse is given a certain rank.
#2- Research their Race History
Race forms allow seeing how horses have fared in previous races. Look for a D, C, or CD with their name to understand if they've previously one that distance, course, or both. You should also find out when your favorite horse last raced. Most horses that competed within the last month are in a recovering phase, so they might not perform their best.
But even if the horse's last race goes back to a couple of years, they may be rusty, leading to higher chances of poor performance. Researching previous races also gives an idea of the competency of different horses. You can analyze their growth over the years through their performance in previous races.
#3- Learn about their Position
Seasoned equestrians and bettors often suggest looking at the horse's gate or stall location. It's best to pick horses outside stalls for shorter races and inside stalls for longer distances.
#4- Observe their Condition
Observe the horses during warmups to see if they're alert and have intentional and smooth movements. While all horses must pass pre-race examinations by vets, look for odd signs in the horse's demeanor or appearance. Sometimes these actions indicate they are not feeling their best.
Recommended Read: How To Perfect Your Sports Betting Strategies And Pick Winning Betting Markets
Top Strategies to Follow If You're in it to Win it
Horse racing is a prolific sport that offers realistic means of bagging lucrative profits by placing bets. Irrespective of your expertise, the right strategies can make a difference to your bankroll.
Many rely on interesting horse names and luck when predicting the winning horse. But if you want your bets to pan out on the tracks, don't dive into the market without learning the necessary techniques. Increase your chances of winning by learning about horse betting strategies and picking what works best for you as a bettor.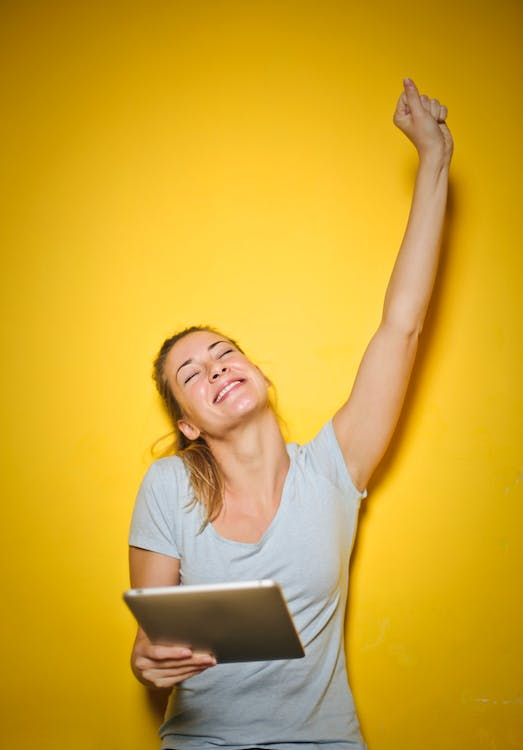 The Beaten Favorite System
The system involves bettors staking their money on horses that have lost their race but have previous winning streaks before a recent loss. The idea is that the last race was just a temporary flop, and the horse still is a potential contender. Before placing a wager, you can bank on the horse's comeback by researching the rankings, match history, and health status.
The strategy is profitable because most top racebooks don't pay much attention to losing horses, granting them relatively higher market odds. Therefore, following the beaten favorite system could prove incredibly profitable in the long run.
The Lay Betting Strategy
The strategy is exceptionally popular among bettors who like to punt on any sport. When it comes to horse racing, it implies wagering against a runner. Punters pick the top three favorites and analyze their odds strategically before staking. Then they pick runners with odds below 6.0 and lay against the one considered the underdog of that race.
The Dutching Strategy
This is undoubtedly one of the most successful betting systems in the sports betting world. Involving mathematical inductions, the strategy requires players to wager on multiple selections of any horse racing event. The motive is to win no matter the result.
While it helps to know basic math, several online platforms can now be used to generate all helpful details. Punters must stake the desired amount on favorable betting odds for the selections. The best amount to stake on every wager is automatically calculated with the best possible profitable outcomes.
No matter which strategy or tip you use to maximize your winning chances, it will be useless if you stake on a shady website that scams punters. We advise you to sign up for the best local betting sites in your region to capitalize on bonuses and lucrative markets that enable you to win big.
At Betting Sites Ranking, you'll only find reliable bookmakers with licenses to practice legally in the region. They're safe and offer secure payouts and generous and quick rebates. Most of the racebooks in our lists of top sports betting sites also accept pari-mutuel bets on all the actions occurring daily in the country. They also cover most major and niche racetracks to ensure you don't miss any of the fun. Your money and personal information will also be safe when you sign up for a trustworthy racebook.
Top Racebooks for Real Money Horse Racing Bettors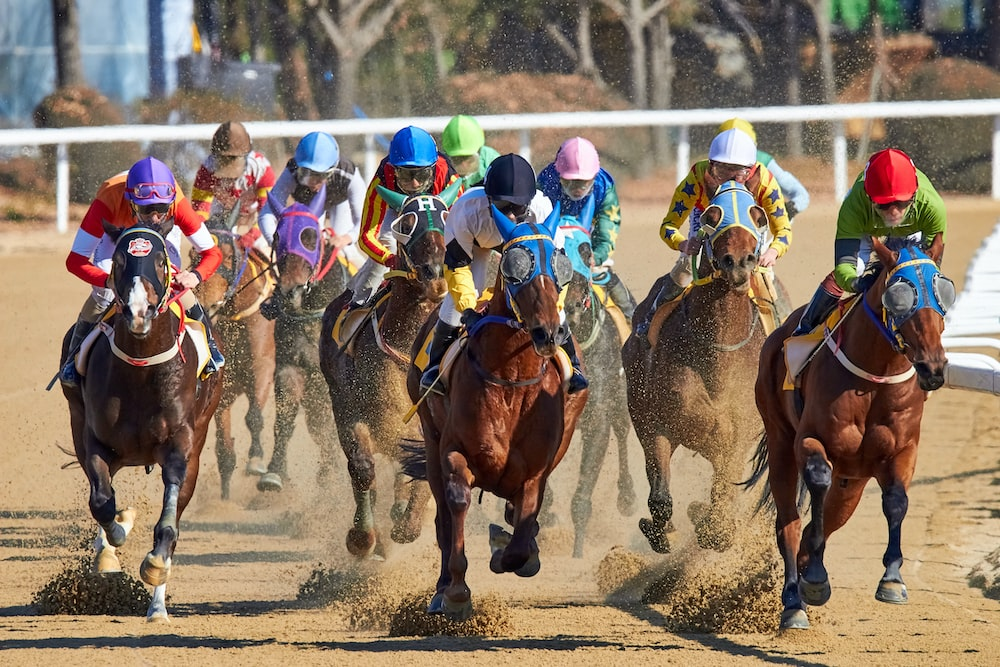 BetUs has been in the business for more than 25 years, licensed in Costa Rica and Curacao, cementing a powerful legacy as a reliable and competent gaming service provider. The bookie offers insane perks, convenience, and flexibility to horse betting enthusiasts. Their coverage of racing events from around the globe is impeccable, with competitive odds, pari-mutuel betting, and fixed-odds futures options.
Besides lucrative bonuses and an aesthetic and intuitive website, the bookmaker offers regularly updated horse race news. You can find action on harness racing, major events, and featured races with moneyback promotions that earn you a refund if the horses you backed to finish second or third.
Recommended Read: How To Start Your Sports Betting Career With The BetUS Mobile Betting App
BetUs offers world-class round-the-clock customer support with all the features you need if you want an all-in-one betting experience. Besides that, you also get a well-designed live-betting option, and you can check the available sports through the calendar on the betting site.
Punters also get several banking options, including Visa, crypto, and traditional deposit and withdrawal options. If you prefer punting on the go, the easy-to-use mobile-optimized access will impress you!
The incredibly popular racebook has made it exceptionally easy to bet on horses from the comfort of your home. Short for Television Games Network, TVG offers an immersive experience when watching or betting on some of the biggest races through the well-designed platform.
You can find commentary shows, behind the scene videos, and live races on TVG. With detailed information on numerous racetracks, lucrative bonuses for special events, and new and seasoned players, you've got a winning formula to get started on the right foot. TVG's help center is very responsive, and the bookmaker accepts diverse payment methods to make it easier for punters to stake on their favorite races.
Another good choice for betting on horse racing, Twin Spires boasts an aesthetic betting app and online site that's owned and operated by Churchill Downs. The reliable bookie accepts most major online payment methods and provides various educational resources and statistical reports on past events and race tracks. Their podcasts are also incredibly informational for punters who want to be as informed as possible before placing real money bets on races. The sign-up bonus of Twin Spires is lucrative, payouts are fast, and the odds are fair and competitive.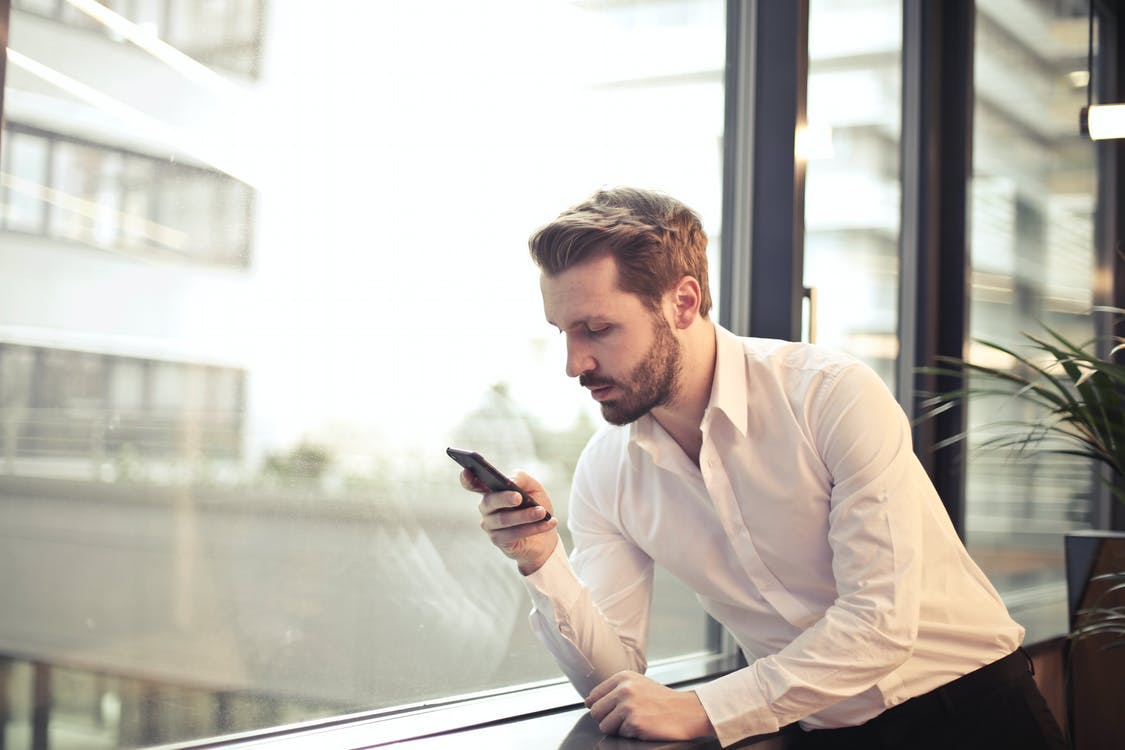 Bovada is an all-around gambling site that offers a user-friendly and smooth interface with easy-to-understand racecards. Placing quick and efficient bets is possible with its reliable and powerful software. The bookmaker covers an extensive volume of races from all over the world with fairly broad betting limits.
The Bovada sign-up bonus can be used in the racebook. The loyalty program is impressive, and the payouts are secure and quick. The bookie offers a range of fiat-based and crypto banking options to provide the utmost convenience to all punters who sign up on the Bovada racebook.
Recommended Read: How To Find The Best Betting Site: The Criteria You'll Want To Consider
BetOnline is one of the oldies in the game, but working with a brand that's found its footing in the industry is always reassuring. BetOnline's journey started in 2004, focusing on all fronts of sports betting and casino gambling. The modern betting platform is excellent for those interested in placing fixed-odds futures wagers on popular racing events.
Compared to its rivals, BetOnline offers much better-fixed odds, allowing punters to earn bigger profits. Pari-mutuel betting is also offered on a broad range of races every day.
While the welcome bonus cannot be utilized in the racebook, plenty of promotions are aimed specifically at horse bettors.
BetOnline boasts a simple and attractive interface with a same-day crypto withdrawal option and 24/7 customer support to provide a pleasant experience to all punters. You can easily get started on the platform whether you're a total newbie or an experienced veteran.
Punters can enjoy up to 7% rebates on their wagers when they lose a bet using XBet's racebook. The rebate percentage varies according to the tracks. Superfecta, Trifecta, Straight, Quinella, Pick 4, Daily Double, and many other popular markets are available on the XBet racebook.
Tracks from all over the globe are available for betting, but the welcome bonus is relatively smaller. However, the roller requirement covers up for the slight downside. The bookmaker is reliable and licensed to offer a beginner-friendly racebook with many exciting features that make it stand out from the rest.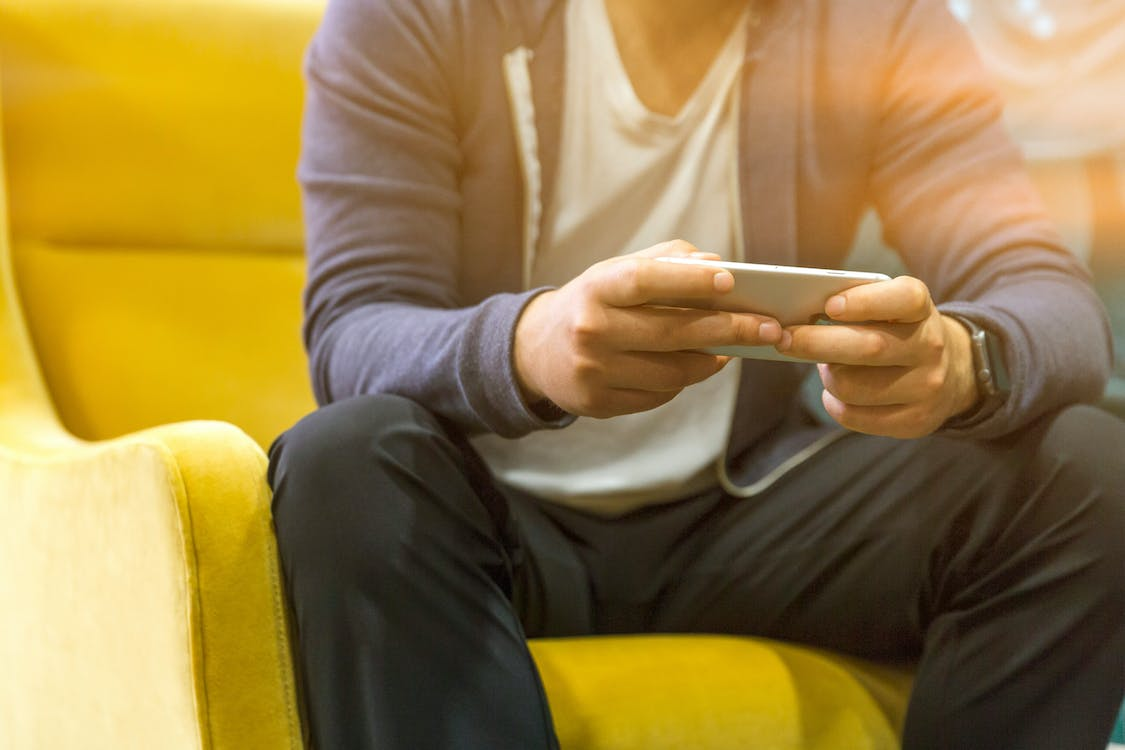 If you're looking for an all-in-one sportsbook with an attractive live-betting option, Pari Match is a perfect choice. The online sportsbook is known for its extensive betting options but offers an especially lucrative betting market for crypto bettors. Pari Match's welcome and seasonal bonuses are another outstanding feature. From its impressive live streaming service and very simple user interface, this betting website brings a lot to the table.
Pari Match has a Curacao license and is regulated by the Curacao iGaming Authority. The website boasts a functional design that makes it easy to navigate and find features. Some of the best features of this online gambling website are live streams, cash-out opportunities, and competitive betting odds
For live betting, punters can place bets on ongoing matches regardless of how much time has passed. Due to its simple layout, it's easy to deposit and withdraw funds in your account, but you need to complete its extensive security formalities to ensure your account doesn't get hacked. The website offers a convenient and safe OTP method to withdraw funds quickly.
The polished, no-frills, simple racebook offered by BUSR offers action from all over the world. Punters can sign up to place wagers quickly and easily on hundreds of daily races. The reputable, trustworthy, and licensed bookmaker guaranteed fast and secure payouts with an up to 8% rebate. The sign-up bonus is also lucrative, with just a 1X rollover requirement for punters looking to bet on horses. BUSR's foray into crypto attracts many new players looking to enjoy a fairly diverse betting scene.
Recommended Read: How to Secure Digital Safety When Betting Online
As another exciting bookmaker, MyBookie offers comprehensive sports betting options with many props. A wealth of niche and major markets allows betting on soaring gas prices, celebrity trials, and food contests. However, the racebook stands apart. Its intuitive navigability makes it easy for newbie punters to find their way to races easily.
The customer support staff is helpful and friendly, and the rebate on racebook losses is up to 8%. Punters can also stay tuned for market-leading fixed odds on MyBookie. You can find plenty of withdrawal options and safe deposit methods. These come with high payout amounts and a low minimum deposit limit.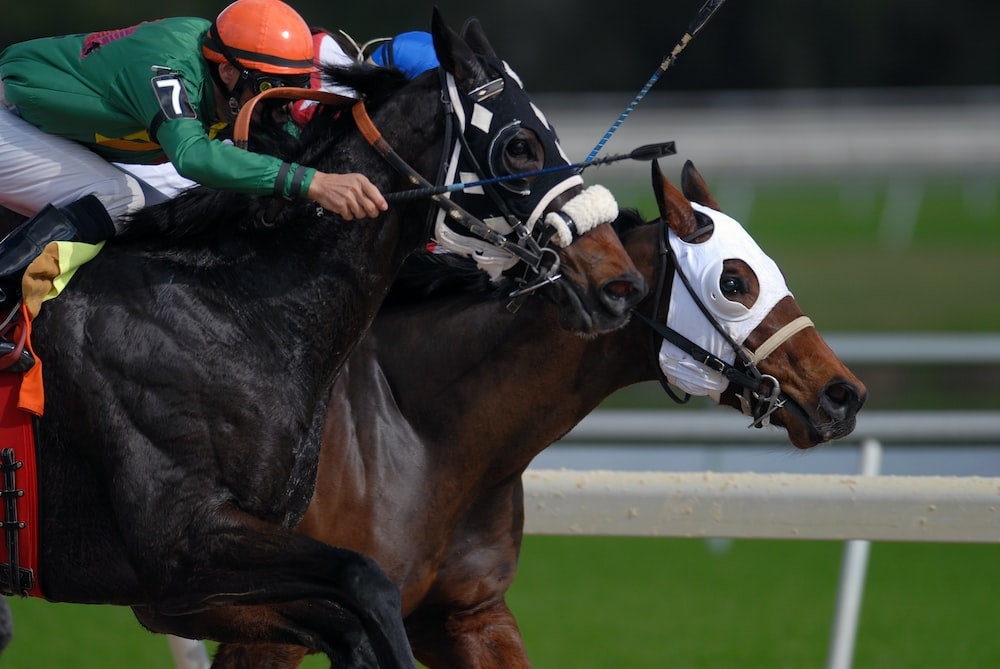 22Bet is another favorite pick among the many online racebooks available. The online betting website is packed with features, betting pools, and bonuses for your profit maximization. The sports betting section deepens into the niche and popular sports allowing online sports bettors to win real money quickly, safely, and easily.
The website is licensed under the UKGC, ensuring the integrity of online betting and users' safety. Relatively newer, 22Bet can be listed as a rewarding online bookmaker offering multiple deposit methods, an easy-to-use website, and a wide range of betting pools and odds.
Recommended Read: Top 20 Sports Events With The Highest Volume Of Bets Per Betting Website
Top Reason to Check Out Racebooks Ranked on Betting Sites

Ranking
The betting dynamic has significantly evolved, with internet betting sites replacing traditional gambling arenas worldwide. But with so many local betting sites competing to attract players, finding trustworthy and authentic bookmakers that promote safe and responsible gambling can be challenging.
We've got your back if you're on the hunt for legal racebooks but don't want to go through the hassles of researching different bookmakers. You don't have to worry about losing your hard-earned money to scammers as long as you double-check to see if the bookmaker has made it to our list of top betting sites or best betting apps. We also have a localization filter that helps online sports punters and casino gamblers find the best betting site in their country.
Punters can head on to the website to find reliable sportsbooks, casinos, and racebooks, compare them with others and even read comprehensive reviews of legal betting sites from over a hundred countries. All the top betting and gambling site lists are updated every 45 days to present you with the best online gambling experience.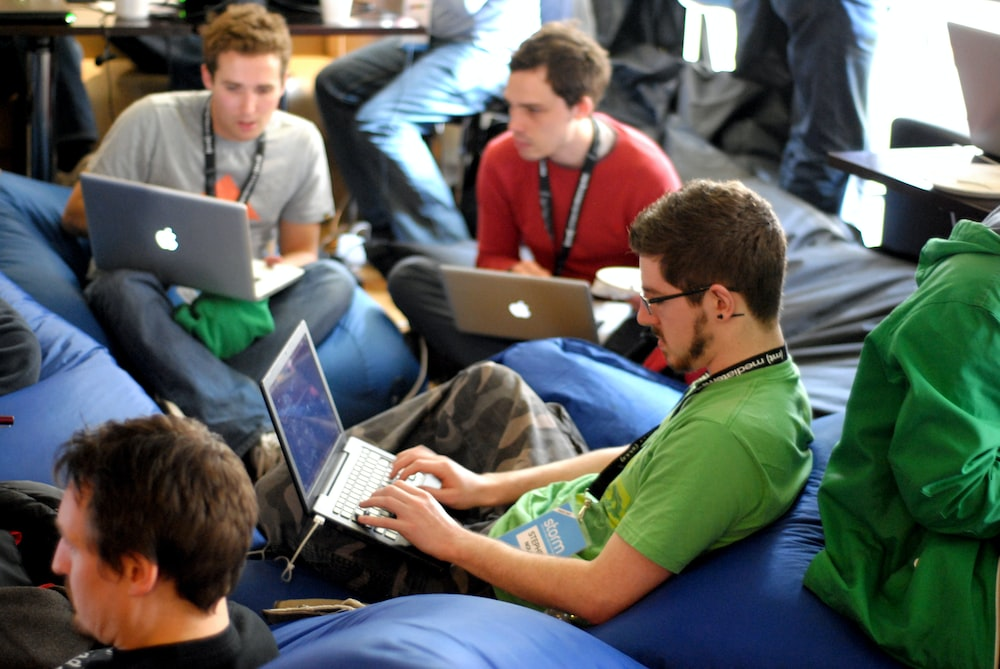 We list bookmakers according to categories, allowing you to check out no verification betting sites, top crypto betting sites, and betting sites with no verification with just a click! Not just that, we take pride in offering the latest betting tips and tricks and online betting guides for those just starting their sports gambling journey.
Whether you're looking for a racebook, sportsbook, casino, or an all-inclusive bookmaker, you can find the most trusted ones and evaluate each one on your own before signing up!
We recommend joining the exclusive group on telegram to stay updated with all the latest industry news, best practices, tips and tricks, and more resources about the gambling world.