It's surprising that there are so many different bets that can be placed on a single game. The possibilities are endless, from betting on the winning team to the player that'll make the most scores.
However, the problem arises when it comes to choosing the bet that'll be the best for you.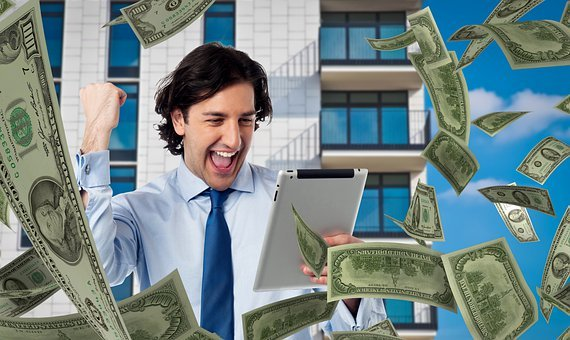 While many people assume betting is a game of luck, it actually requires extensive research and skills and choosing the right type of bet.
That's why we have created this comprehensive guide to help you make the best sportsbook that'll help you win.
TYPES OF BETS OFFERED BY SPORTSBOOK
Sports betting sites offer many different types of sports bets. If you've been in the game for long, then you'd already know. However, if you've just started betting on sports games or are looking to make your first bet with Betting Sites Ranking, here are all the sports bets you should know about:
· Money Line Bets
This one is the simplest and most commonly placed bet in sports. The bet is placed on the team the bettor thinks will win; hence, betting on the team's money line.
· Point Spread
The second most common bet is the point spread bet. This is where the bettor places a wager on the margin by which the team will win rather than betting on the final result.
For example, the favorite team is designated by the minus sign. So if a team has -7.5 points, they must win by scoring 7.5 points or more.
· Over/Under
When you talk about bets outside the mainstream betting world, the most common bet would be Over/Under. The bet is placed on the total score that both the teams combined will make. The bet can be on "over" or "under" the score limit.
For example, if the bet is placed under 46 points and the score at the end of the game is Eagles 22 and Giants 18, the total is 40, meaning the bettor won.
· Parlay Bets
A parlay bet consists of multiple bets, where the bettor must win at all the bets to take the cash home. For example, if the bet was four "legged" and the bettor won three, it would be a losing parlay ticket.
The catch here is that the bets require a low amount for each, but you win a large amount at the end as the profits keep multiplying after each win.
· Teasers
A teaser bet is similar to parlay as it also consists of multiple bets. The key difference is that a teaser bet is only limited to point spreads, and the payout is the same as a single bet, unlike parlay, where the profits multiply.
· Prop Bets
A proposition bet is not directly tied to the result or final score of the game. The most common form of this bet is a game prop or a player prop.
A game prop is when you bet on something that might happen in the game, such as which team will be the first to score 20 points.
A player prop is when you place a bet on a player's performance, such as whether XYZ basketball player makes a double-double.
· Middle Bets
Middling is an arbitrage bet where you place a point spread bet on both sides of the game but at different lines to make sure at least one bet wins or both of them.
· Future Bets
A future bet is placed on the prospective outcome of the sports event. This often includes who'll win an MVP award or which team will be winning a league championship.
· Live Betting
A live bet is placed after the game has started, and the odds keep changing as the game unfolds. This is ideal for skilled professional bettors who understand the game and the players in-depth.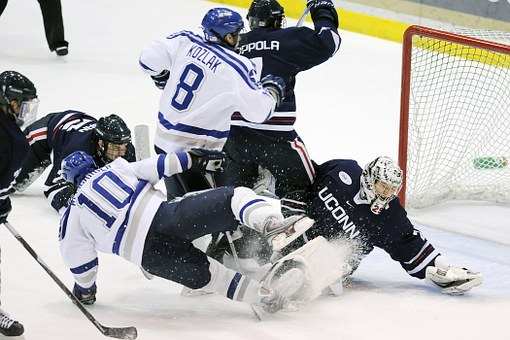 TRUSTWORTHINESS
Once you know what type of bet you are interested in making, it's important to choose a sports betting site that has an excellent reputation in the market. Trustworthy betting sites make sure to keep your financial and personal information confidential and secure, along with an absolutely transparent privacy policy.
The best way to judge whether the trustworthy reputation that's built is credible or not is to check how long they have been established for and been in the market. Based on that, when you verify the reviews, you'll know whether those are paid reviews to trick people or have been consistent over the years.
Another thing to check here is their license. Credible betting sites are ALWAYS licensed since that keeps the bettors safe. The jurisdiction ensures they have a solid track record of protecting bettors along with a legit pay-back system.
The world of gambling is based on trust and security. That's why Betting Sites Ranking provides the most honest reviews for top betting sites. Each review is performed under strict guidelines and only recommended to the client when approved by experts on board.
Betting Sites Ranking's priority is to keep their clients safe.
ODDS
Having the option to toggle between multiple odds is essential. From American odds to fractional and decimal odds, a good sportsbook should have all implied odds available.
While some sports betting sites offer odds of -130, others could offer many attractive odds of -90 on the same favorites. That's why it's always smart to sign up for some of the top sportsbook websites to compare and make sure you're getting the best odds on the market.
Or, rather than wasting your time by hopping from one site to another and then making comparisons, you can simply log onto Betting Sites Ranking to see the top deals and promotions being provided by top betting sites and see which one sails your boat.
Apart from reviewing websites, they also watch out for early bonuses, promotions, and sign-up savings to help share it with their bettors. Save time without compromising on the quality of bets with Betting Sites Rankings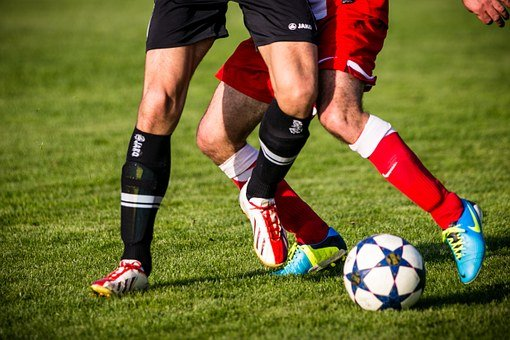 BONUSES, PROMOTIONS, REWARDS
If you want to build your bankroll as a bettor in sports, keep an eye on those incentives. Regularly checking the space before events is essential to explore weekly promotions, mobile promotions, and affiliate programs.
Bettors can enjoy many types of bonuses, from sign-up bonus to reload bonus, first deposit bonus, and even risk-free bets. However, beware that each bonus and promotion reward comes with restrictions and requirements. That's why make sure you check them out before cashing the bonuses to make money rather than lose it.
Sportsbook loves you since you give business to them, and they want you to come back to them as much as possible by providing contests for everyone. Moreover, do remember that every bettor is different. While your friend might enjoy betting with one sportsbook, you might not. That's why it's always a better idea to have more than one sportsbook at hand.
USABILITY
Online gambling is all about a smooth and seamless experience. If the website has glitches and takes ages to load, it's proof on its own that it's not a good betting site. A top-notch online betting site for sports will be blazing fast with an instant response rate.
Another thing to look out for is simplicity. Timing is of the key essence when placing a bet; that's why the website should be super easy to navigate while being compatible with all the browsers.
If your sportsbook website offers a complicated menu and takes too long to load, it's time to switch. Visit Betting Sites Ranking to view the list of best sports betting websites for your next gamble spree.
WITHDRAWL AND DEPOSIT OPTIONS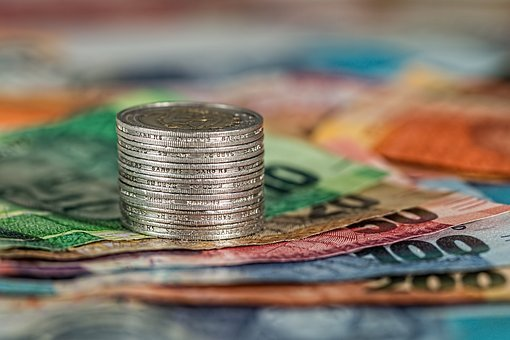 The most important part of gambling is money—No money, no gamble.
A good sports betting site should offer you easy deposit and withdrawal options when it comes to finances. While many betting sites offer quick deposit options, things seem to get complicated regarding withdrawal.
Read in detail about the withdrawal options your chosen betting site offers and the restrictions it has. And for the deposit options, it should offer payment through credit cards, checks, as well as E-wallets.
The bettor must be at ease to gamble well. If managing finances is a task with your current sportsbook, they might not be as good as you think.
CUSTOMER SERVICE
When gambling online, there will always be unexpected glitches and errors that you'll need help with. And since this isn't just some video game but one that uses real money, having prompt customer service available is necessary.
Today, most betting sites offer a live chat feature for spontaneous responses to problems, comments, or account issues. However, if the matter seems too urgent, you can always approach them through email or telephone too. Therefore, before you start placing bets with them, check their contact us section and see what options are available if there's an issue.
CURRENCIES/LANGUAGE
Another great tell for a good sports betting website is that it'll always offer services in multiple languages and currencies to accommodate gamblers from around the world.
Even though English is a universal language, many gamblers belong to other parts of the world, such as India or France. Therefore, if they provide services in multiple languages, you know they're big enough to cater worldwide.
ADDITIONAL FEATURES
While many people mostly approach sports betting websites to play wagers on games, a good sportsbook site won't be limited to just that. They'll also offer options, such as live poker, an online casino, or even a racebook.
In the end, it's all about keeping the client entertained.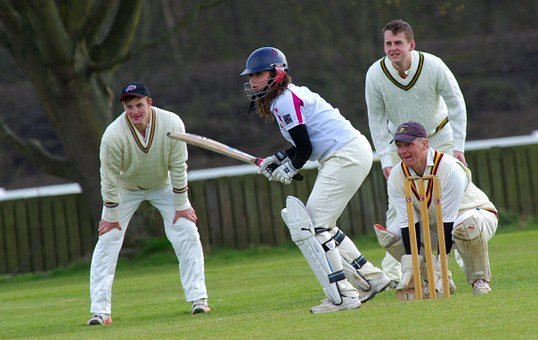 IDEAL BETTING EXPERIENCE
In the end, it's all about having an ideal experience as a bettor that keeps you going back to the same sportsbook over and over. All the features and elements mentioned above make an ideal betting experience.
However, two other things help shape the betting experience:
Transparency
If you want to differentiate the best online sportsbook from the good ones, search for their physical location on the website. If you find it, you know it's legit. Moreover, there should also be an "FAQ" or "About Us" section to help the bettors understand them better.
The greatest fear of a bettor is getting scammed. If a sportsbook is being 100 percent transparent with its system by listing the terms and conditions clearly, there's nothing more comforting than that.
Communication
While a website is a great first step to research how good the sports betting website is, social media helps you unravel things further. This is because actual users follow those accounts and cannot be stopped from positing reviews and commenting. Bettors can verify whether their claims from the website match their services or not.
More than seeing what customers have to say about the company, you'll also see how it communicates and how long it takes to get back to its customers. Based on this, you can make a fair judgment about the overall experience you'll have with the sports betting website.
If a betting website responds to its followers on social media, lets the negative comment stay on posts, and responds to help improve the bad experience a customer may have had, you know they care about their customers.
So, Which Sportsbook Is Best For You?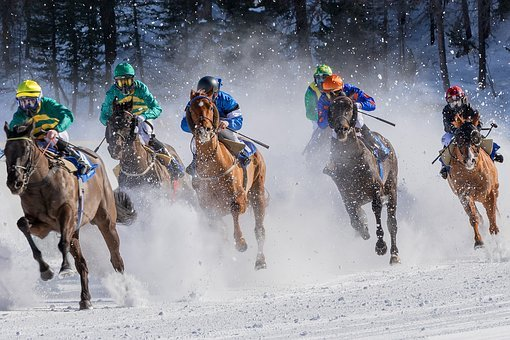 We have provided detailed sportsbook selection criteria that should help every beginner or even a professional bettor who's interested in branching out. However, with so many online betting sites, it can be difficult to differentiate the fraudulent ones from credible sources.
That's why Betting Sites Ranking does all the work for you by providing a comprehensive list of verified and credible sports betting websites that entertain international gamblers.
They offer detailed reviews of top websites, rank them, and compare the promotions and bonuses offered by different sites. Moreover, you can also find tips and tricks that'll help you place better bets by visiting their blog section.