Grand Slam tournament always features a ton of exciting games and almost every year, we witness some games that go right down to the wire.
Here, we outline some Wimbledon 2022 betting tips to help you place the best bets today.
Reasons to bet now on Wimbledon
All the best players (men and women) will be in attendance
It's a highlight of the summer
It's the ultimate test for every player on the tour
The atmosphere around the event is simply breathtaking
It's considered to be the most prestigious event in tennis
Most popular tennis sports betting markets
Besides the most popular tennis markets you could find in almost every tournament (such as overall winner, the total number of sets, winner, etc.), the Grand Slam tournaments like Wimbledon benefit from extra plurality, which produces more valuable choices and adds to the excitement. At Wimbledon 2022, you may choose from various additional tennis sports betting markets, including:
Come from behind and win:Which player is strong enough to react during the match.
The number of aces:This exists as a total (for a match) or an individual market (for all players).
Tiebreak:If at least a set will be won this way.
Lose without scoring or win to nil:Sets ending 6-0.
Individual totals:If a player will get over/under a number of specific games (often 17,5), irrespective of the final outcome.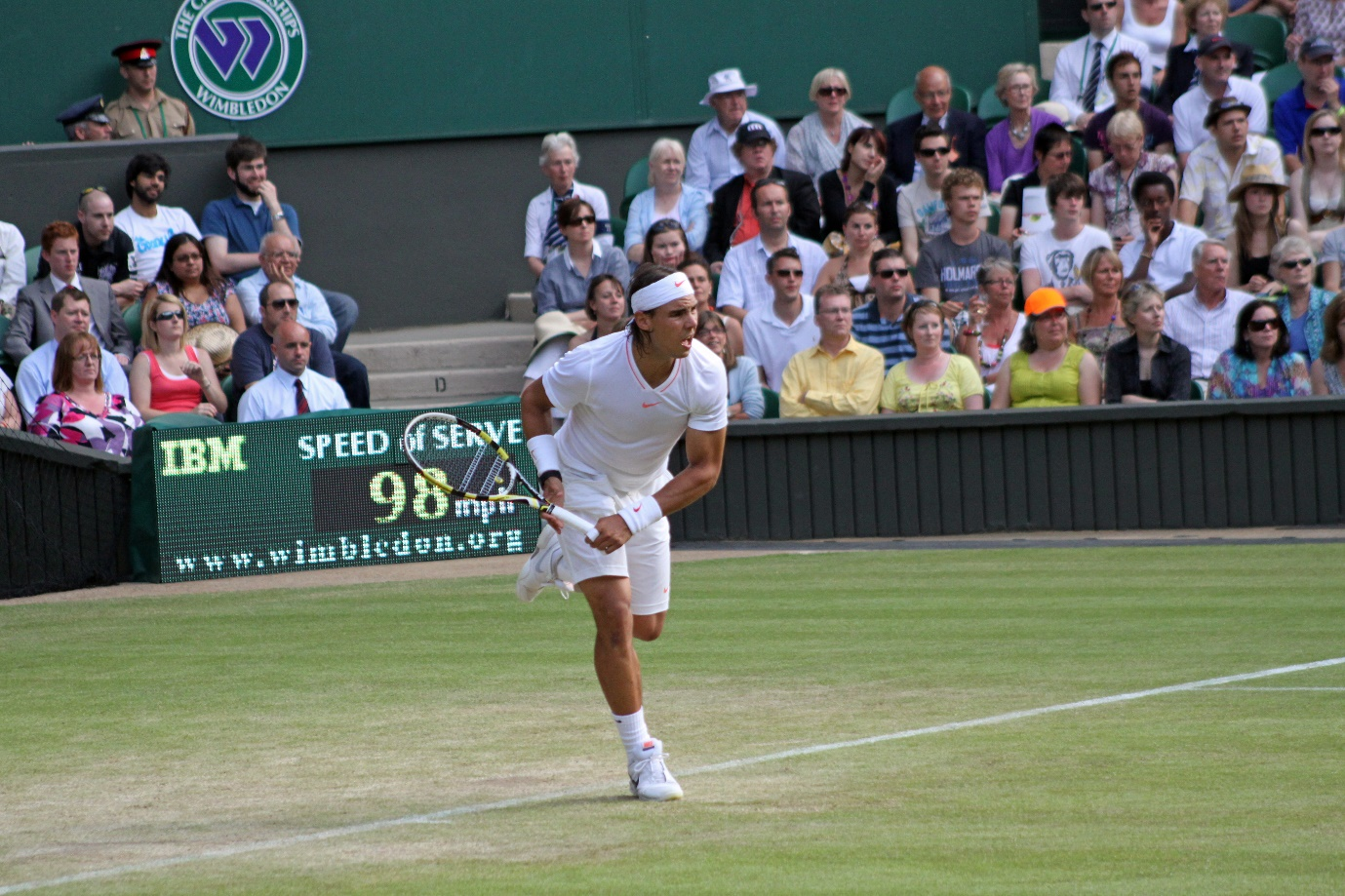 Popular strategies for Wimbledon sports bets
Head-to-head records reveal the winner: While overall performance is always important when it comes to tennis, don't overlook the importance of head-to-head records. Look for previous results between the two players, especially on grass — you'll be surprised to find that even lower-ranking opponents have impressive records against the ones ranked higher, mainly due to the surface.
High WTA/ATP ranking, no success on grass: Go through the current WTA/ATP ranking and disregard every player (especially females) who are seeded. Unfortunately, most of these players don't feel very comfortable on Wimbledon grass and they end up being eliminated in the early stages of Wimbledon tournaments. You'll find their rivals at extremely tempting odds.
Forgotten sensations: Review the past Wimbledon results. You'll come across many names who have stable, decent progress in last tournaments, but they're not in their top performance this year. Bookmakers almost always adjust sports betting odds taking into consideration recent success and results because that's something most bettors do before they place their bets. So, try to pick an underdog and believe in their revival to the top.
Best tips for Wimbledon sports bets
Understand tennis on grass courts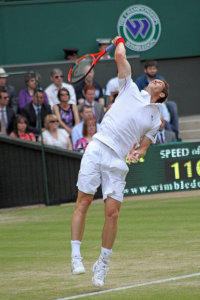 Wimbledon (the Championships) is the only Grand Slam that's played on lush green grass courts. Therefore, the key to registering great wins is to understand the grass surface and how it plays out differently from the other two: hard and clay courts.
Grass courts have the fastest surface and the ball bounces relatively low. Generally, serve-and-volley players have been the most successful on these surfaces. However, some events have brought about specific changes.
Now, a heavier ball is used to slow the speed of play. Plus, 100% rye grass is now used to cover the court, which is a considerable change from the erstwhile 30:70 mix of red fescue and ryegrass. Besides slowing up the play, this has notably increased the ball's bounce. However, compared to other courts, this bounce is still lower.
In addition, the speed of play is just a shadow of what has been in the past, with evidence suggesting that the Australian Open may have played faster recently.
Follow the matches carefully
The 'best-of-five' format is used in men's singles Grand Slam matches. Thus, mental endurance and stamina have important roles to play. The reason is straightforward — some matches go beyond two hours. Challenging, long games take a lot out of players, especially if they usually favor baseline play.
Remember the first-round match featuring Nicolas Mahut and John Isner in 2010?
Since players become fatigued as they approach the latter stages of Wimbledon, you should closely follow all the matches as they progress. For example, consider Player A, who runs through his points quickly and has a big serve. Thanks to his serve-and-volley, aggressive style, he hasn't lost more than a couple of sets, closing out most matches within the initial three sets.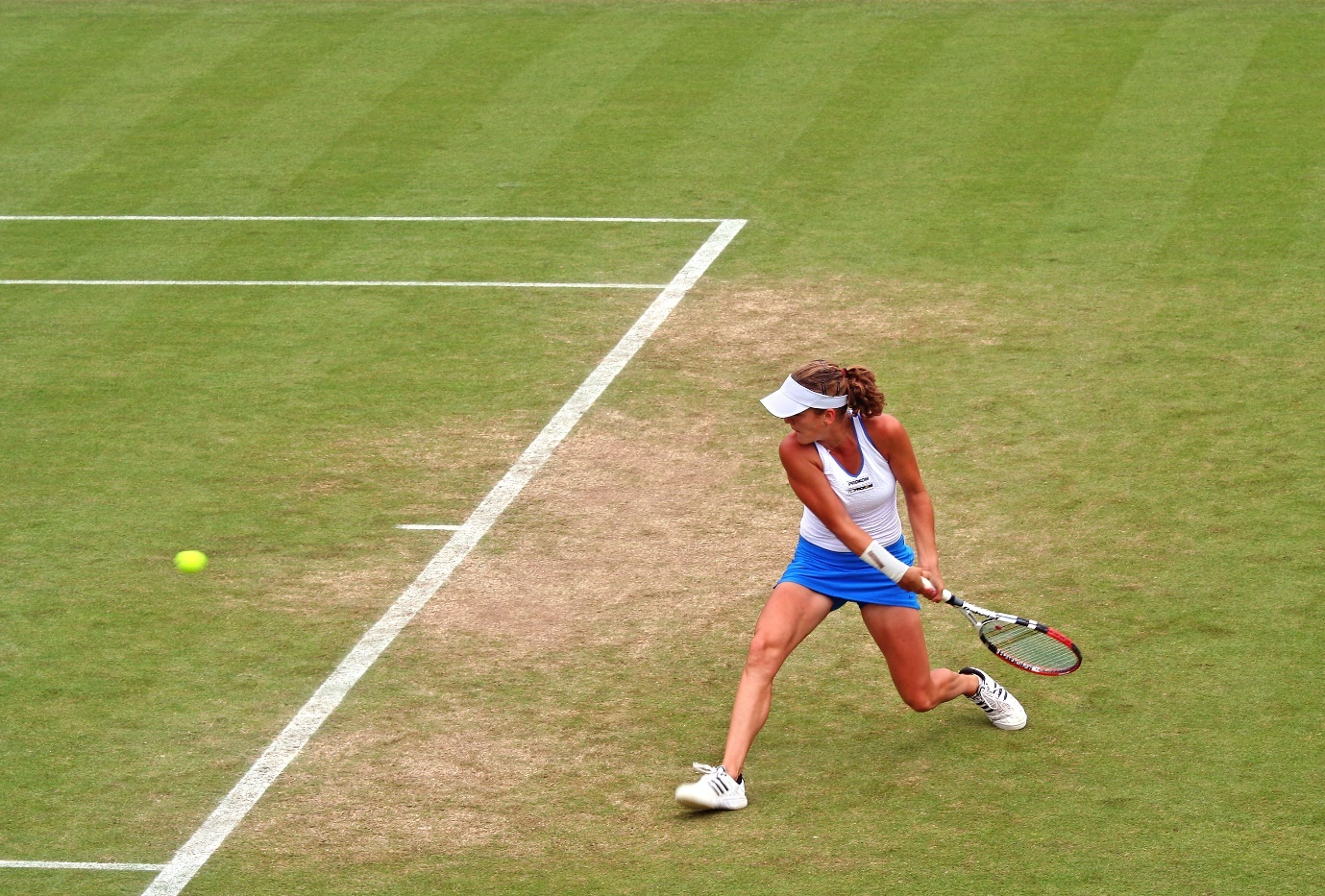 On the other hand, Player B is a defensive yet strong baseline player who likes breaking down his opponent through grinding rallies. He would probably have spent more on-court hours and have played more sets by the time both these players face each other in the latter phases. If the match goes over two hours, the fatigue could well come into play.
Overall, remember that some players love grass. For the otherwise incredible all-around player Stan Wawrinka is, he didn't clear the quarter-final stage of the Wimbledon.
In fact, even Rafael Nadal picked up his two Wimbledon titles only when he was in his prime. In the meantime, he has always enjoyed a dream run at the French Open, securing his last two US Open trophies in 2019 and 2017 (the first coming in 2013 and 2010).
So, what's a good strategy? Well, look out for players who haven't been faring well on grass. Since the warm-up season is now cut short, you have the opportunity to not bet on players who don't get enough practice before Wimbledon.
Back serve-and-volley players
You'll find effective serve-and-volley players (like Steffi Graf and Martina Navratilova) smacking their lips at the opportunity of playing on grass. In men's tennis, it may be somebody with the genius of Pete Sampras or Boris Becker — you may take your pick here.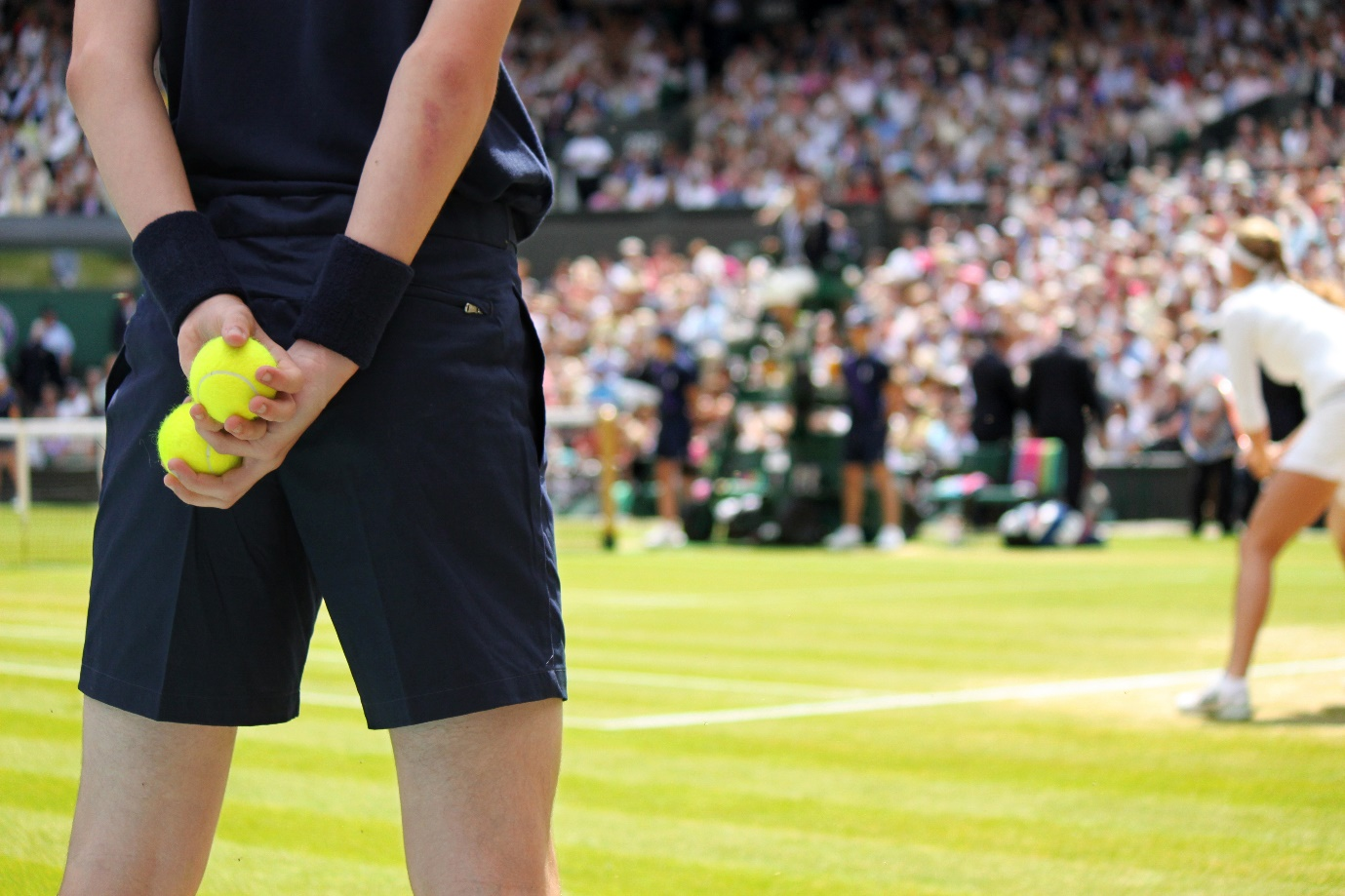 Players like these regularly approach the court to ensure their opponents have to play difficult passing shots. Plus, these players trust their strong first serves. This playstyle has proven useful, especially against defensive players who like to stand on the baseline. Since the grass offers quickness, serve-and-volley players get a fair bit of purchase from the surface.
For instance, Roger Federer, who is an 8-time Wimbledon champion would usually serve and volley when playing against Nadal, breaking down the physically-demanding rallies and the oft-grueling games.
Moreover, the surface plays a very important role in your Wimbledon sports betting strategy, so never ignore it. Probe into the styles of different players, considering your selection might have their work cut out against a tall, seasoned serve-and-volley player.
Consider the style of play
There's no doubt that quick on-court movers and big servers make for better sports bets, considering the nature of the surface. This is because the grass is the quickest surface, where breaking service will always remain an uphill task, irrespective of how bouncier or slow it has recently become.
Returning fast serves is extremely difficult — one reason why it's important to keep an eye out for big servers. With that being said, offensive baseline players such as Djokovic and Nadal have tasted sweet success at Wimbledon, with the latter having lifted the trophy 5 times and the former winning it twice.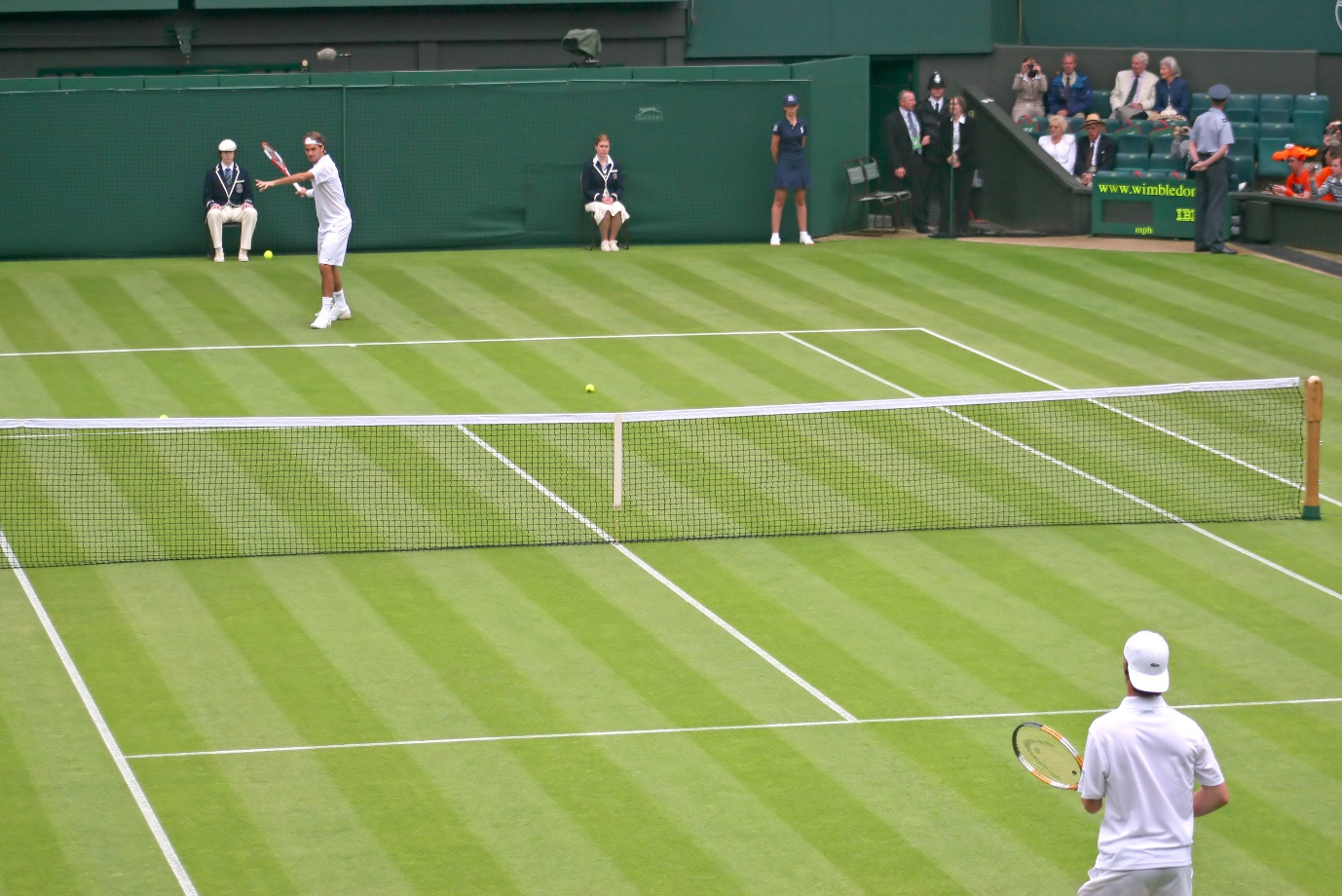 Furthermore, search for players who can hold their service games consistently during the short grass-court season just before Wimbledon.
Know your limits
This is a common problem, which is committed by even the most seasoned bettors. Don't place multiple bets simultaneously. Yes, the prospects are lucrative, with many bookmakers providing multiple matches for you to bet on across men's and women's draws, but this doesn't mean you should throw caution to the winds.
There's no harm in being enterprising; just ensure you don't end up being reckless while you're at it.
Place your bet on online betting sites
Most online betting sites cover Wimbledon sports bets and will usually provide a number of 'extras.' These may consist of higher sports betting odds, daily/weekly promotions, and welcome bonuses. Remember, even the best online betting sites are vying for your attention. Be on the lookout for value-added offers such as an array of promos specific to Wimbledon sports bets, accumulators, loyalty programs, and bet boosters.
Focus on value
Wimbledon sports bets aren't just about predicting a game's outcome—you shouldn't just take a wild guess just because you have to and blame it on the uncertain nature of sports bets if you lose your wager. Plus, stop going by the sports betting odds every single time.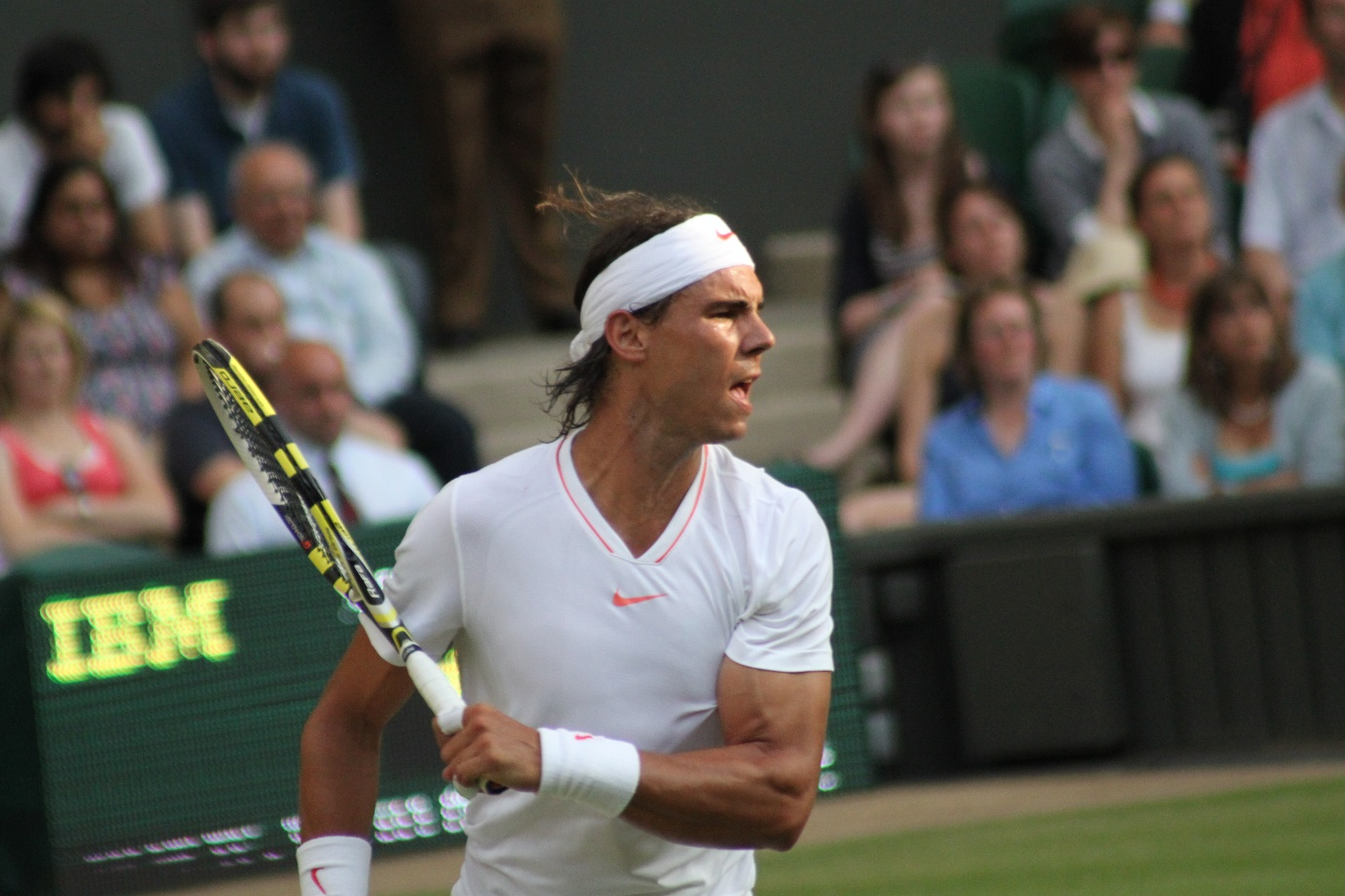 Higher sports betting odds only indicate the probability of an event playing out in a specific way, something that may not impact the actual outcomes in any way. The key to finding success at a tennis betting site is to aim for that sweet spot where finding a value bet will be better than focusing on odds.
Best players in Wimbledon 2022 tournament
So, which style of player, male or female, is the best to follow in Wimbledon? The answer to this question is based on two elements: volley and serve. Excellent volleyers and exceptional servers have an additional advantage on Wimbledon's surface because the bounce of the ball is a tad irregular on a grassy surface.
Players who can incommode the opponent by serving accurately and strongly use this irregular bounce to safeguard their serve games and look for an opportunity for a break or two. Plus, players who are good at adjusting their tennis racket and body to return balls, especially from the baseline, will do pretty well in the tournament.
However, physical standing of the highest level is essential, as matches at the Wimbledon played between two players belonging to the same class usually take a lot of time to complete. In fact, the match between Nicolas Mahut and John Isner in 2010 was the longest in the history of tennis, lasting for 11 hours and 5 minutes.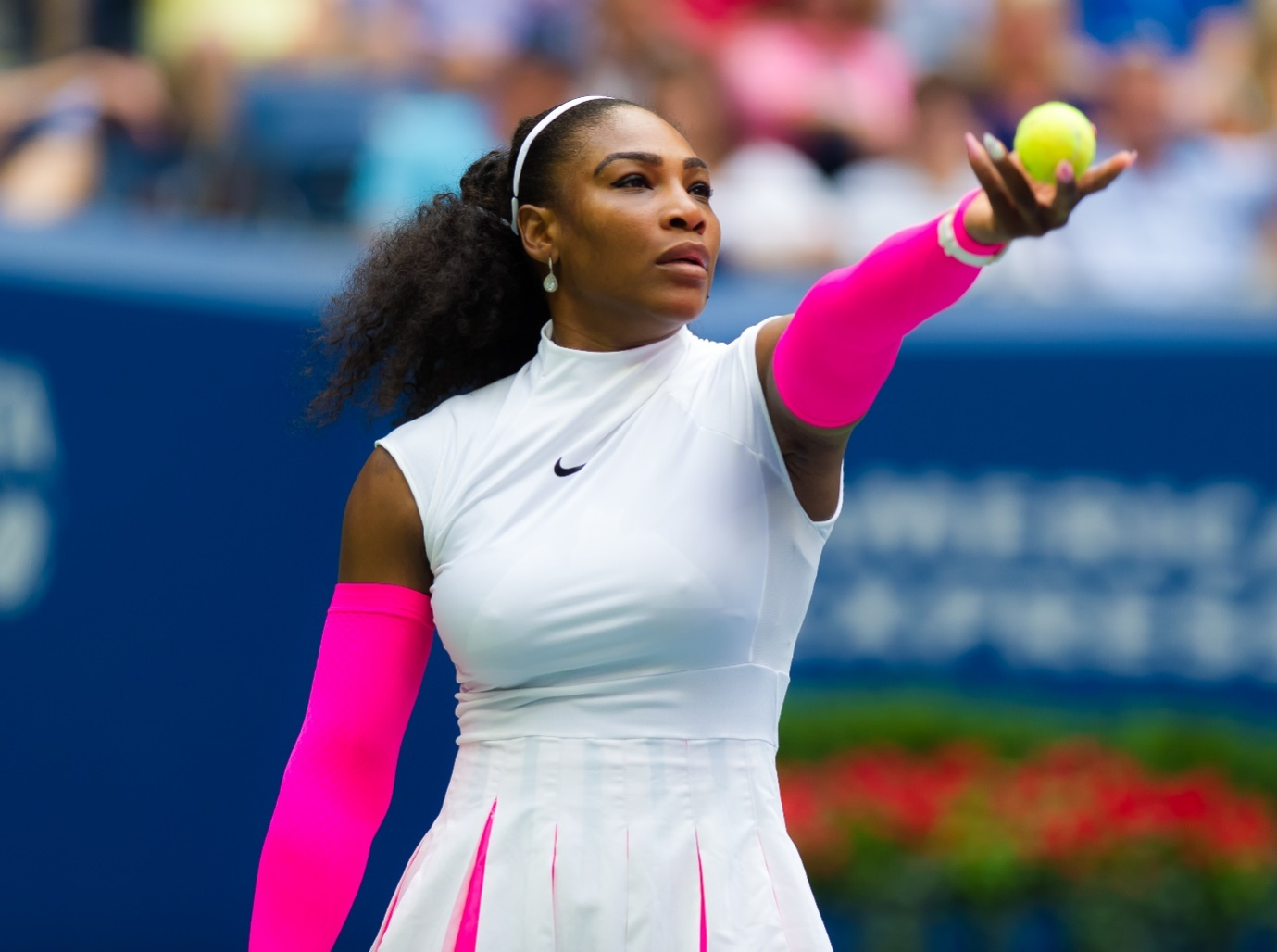 Try following top-class players such as Andy Murray, Roger Federer, and Novak Djokovic. Unfortunately, Rafael Nadal doesn't like playing on grass (but he's the best on a clay surface) and his Wimbledon tournament record isn't something to be proud of, given he's a serious talent. However, everyone knows these names, which means, the value of their match-by-match or overall success is considerably slimmed.
To find real value at their odds, you must choose other players. Marin Cilic is one of them. This Croatian player made the final in 2017 and has appeared in the quarterfinals in 4 of the last 6 tournaments, which shows that his stability is simply incredible. Grigor Dimitrov is another one; this Bulgarian is an outstanding baseliner. One more example is Milos Raonic who made the final in 2016 but hasn't been able to cross the quarterfinal stage since.
Now, talking about the women's tournament, you can't simply ignore the domination of Serena Williams. However, the top spot is slowly becoming a lot more competitive. Gabrine Muguruza and Angelique Kerber — the two most recent winners are always between the top seeds, and Simona Halep isn't a surprise anymore, nor is the Latvian Jelena Ostapenko. If you're looking to follow a woman with experience, there's no better choice than Agnieska Radwanska as she has proved her stability time after time.
While the young Japanese Naomi Osaka seems a good choice (who is number 1 in WTA rankings), she can't be considered a favorite because she hasn't been tested on grass surfaces yet. Although the Belarusian Aryna Sabalenka doesn't have much experience, she has the potential to go all the way into the tournament.
Betting Sites Ranking comprehensively reviews a range of betting sites, letting bettors know the best betting websites in their country.
Consider Betting Sites Ranking for more information on NBA expert picks or UEFA predictions; our experts are among the most professional people in the field of online betting!