English Premier League 2021 has kicked off with a bang, leaving football enthusiasts wanting more. With Week 13 of the league being right around the corner, bettors should know all their options.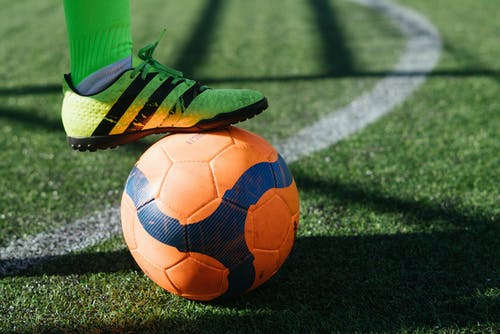 Football is the most bet on sport on a global level due to the sport's massive popularity. There are about 3 billion football fans on a rough scale, which means millions of people enjoy betting on it.
One of the many reasons football attracts so many bettors is the wide variety of bets available to choose from. There are other popular sports, too, such as cricket, but betting options are quite limited. Plus, all the bets available in football are very straightforward that don't require the bettor to be an expert to figure out what needs to be done.
If you're a recreational bettor who enjoys this just for fun, this is a great opportunity for you. While there are some complicated wagers, novice or beginner bettors can overlook them for now, but you must know about the latest ones. Who knows, maybe the complicated bets might not seem so twisted after all.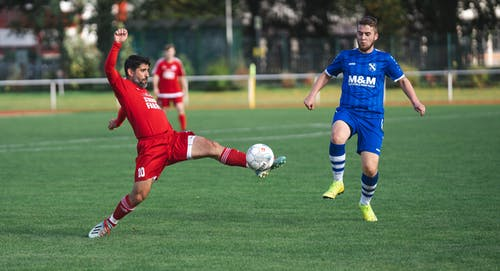 Here is a complete list of the main football bets that are worth your attention:
Full-Time Result
There are tons of football matches that take place every week around the world. This provides bettors with opportunities to place a wager on the full-time results of each game. This is the most straightforward football bet of all. However, under full-time result bets, there are many different ways to place a wager.
Win-Draw-Win Market
The most common and traditional method is the win-draw-win market. As suggested by its name, there are three markets available to choose from. Bettors must keep in mind that, unlike other sports events, football can end in draws. Therefore, apart from betting on the winning or losing team, you can also bet whether the game will be tied or not.
Double Chance
If you're new to betting, it's best to start with safer betting markets, such as double chance. Here the bettor has two chances to get the guess right. There are three outcomes of which you must pick two, and if either one of those is right, the bettor wins.
Draw No Bet
Another safe option for novice bettors is to draw no bet where you get two options to choose from, and you must pick one team that you think will win. In this bet, you get your stake back if the game does result in one. Hence the name 'draw no bet.'
Handicap/Asian Handicap
What we have discussed so far was primarily straightforward, but with handicap betting, things will get slightly complicated. However, if you're used to betting on major US sports events, this shouldn't be difficult for you.
The driving force in handicap wager is the team that experiences deductions in goals or has been awarded extra goals for the sole purpose of betting. Most top bookmakers allow bettors to choose the number of goals they think will be deducted or awarded. Bettors must be experienced and well-informed of the team's previous track record to get this bet right.
Handicap betting is perfect for managing risk compared to the rewards when placing a wager on football games. If bettors choose options that are highly likely to be correct, it offers lower odds. However, choosing an option that's least likely to be correct comes with higher odds. Therefore, based on how confident you are, you can manage your odds.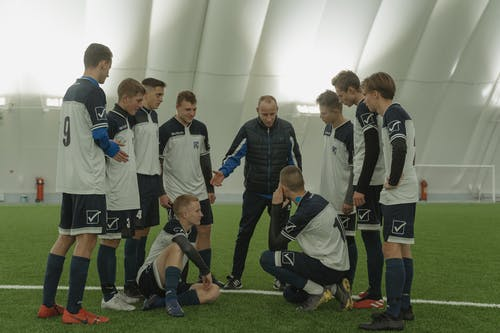 Correct Score
As the name suggests, correct score betting is when you place a wager on the exact final score at which the game will end. While the bet seems pretty simple, the guessing is harder since the bettor must tell how much exactly rather than predicting who'll be winning.
Since this bet is more difficult to guess and requires a higher level of expertise, it offers higher returns too. But if you're trying to win money in the long run, it's best not to spend too much money or time on this bet. This is because there's no right strategy here that can help you win.
Half Time Results & Half Time/Full Time
These two wagers are quite similar to the win-draw-win market, but each offers its own twists. When discussing halftime result bet, the bettor must predict solely what the result will be when the game reaches halftime. And when betting on halftime/full-time, the bettor must predict the result in EACH of these.
The three options available in halftime wager are the same as a win-draw-win wager. Whereas for the halftime/full-time wager, the bettor must get both selections right to win the bet. This is another wager we wouldn't recommend spending a lot of money or time on since predicting these results can be very difficult.
However, if you decide to place a bet on the team that you know which wins for sure and make a fast start, it's better to choose halftime and full-time bet as that's a relatively sensible option.
First & Last Goal Scorer
If you are a recreational bettor just doing this for fun, this market is suitable for you. As the name suggests, first and last goal scorer is a pretty straightforward bet, but it's not easy to get it consistently right. In case of some valuable and exceptional circumstances, this bet can help you make good profits.
Unlike other bets, this one doesn't have any strategy or tactic that can be applied to secure the bet. It's mainly based on guesswork and luck as you're simply trying to guess which "player" will make the first goal or the last in a particular match. Bookmakers usually offer odds for every player that's a part of the game.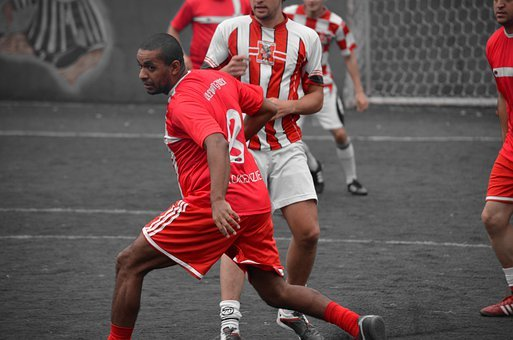 Scorecasts
To understand better, let's say scorecasts are a mix of a first goalscorer and correct score wagers. Bettors must predict which player will make the first goal and also predict the final score. If both predictions are correct, you win.
This is another favorite bet of recreational bettors which serious bettors must avoid. Figuring who'll make the first goal is quite difficult. And predicting what the final score of the game will be is very difficult too. Now imagine how impossible it would be to guess both the things for a single game. Since scorecasts are extremely difficult to guess, the odds of winning the bet are fairly low.
Total Goals (aka Over/Under)
Over and under is a very popular bet amongst football bettors. All there's to do is determine whether the number of goals in the game will be lower or higher than a specific amount. Due to the simplistic nature of this bet, bettors love placing wagers on it.
This bet helps bettors make good money as many clear strategies can be used here to make the prediction. When considering the right factors to make a well-informed judgment, it can be quite easy to guess the total goals scored in a game.
Both Teams to Score
Both teams to score, abbreviated as BTTS, is a relatively new but very popular football bet. It's a very simple wager that allows bettors to make great money when using the right strategies to bet.
The catch here is very straightforward, where the bettor must predict whether both the teams will score or not in a particular game. Bookmakers offer a simple yes/no selection on their websites. Some bookmakers also provide bettors with the option to bet on a single team that they think will win AND bet whether both teams will be able to score or not.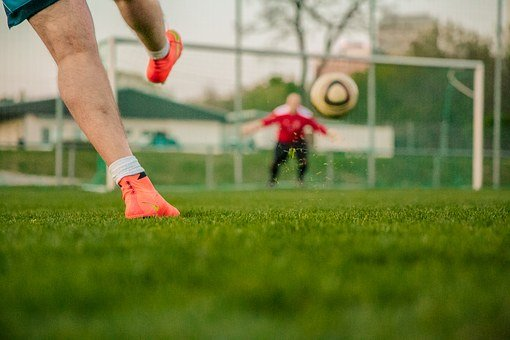 Outrights/Futures
Outrights and futures are long-term wagers based on the individual matches but the whole cup or competition outcome. The simplest example of a future wager would be determining which team will be the champion of the English Premier League.
While the bet itself is straightforward, choosing the right team who'll win can be very difficult. Odds are constantly changing throughout the game as a team who may have performed poorly during the initial matches could pick up the pace and perform better. Plus, many other unforeseen elements could come into play, such as a major player getting injured or being disqualified, which changes the odds completely.
This bet is only good for expert bettors who are very well aware of the teams participating in the competition and know how each player on the team performs. And a minor drawback here is that the bettor will have their bankroll tied up for many months as the bet ends when the league ends.
Specials/Props
Preposition bets, aka props, are among the most popular and special football bets these days, consisting of placing wagers on events that may or may not happen during a game. Do keep in mind that these bets have no impact on the game's actual outcome and are used for betting purposes only. In some countries, these bets are also known as novelty bets, exotic bets, or side bets.
Several bets are offered in this category:
· First Team to Score
The bettor must predict which team will make the first goal.
· Time of First Goal
The bettor must predict the time in which the first goal will be made (for example, before halftime or during the first 20 minutes).
· Method of Victory
This prop is only available for matches that need penalty shoot-out or extra time. The bettor must decide amongst three options available that whether the team will win in the match's regular time, or they'll need extra time, or they'll win through a penalty shoot-out.
· Winning Margin
The bettor predicts which team will win the match and by how many goals.
· Number of Corners
The bettor must predict whether the number of corners will be over or under the total corners posted by the bookmaker.
· Specific Player to Score (Yes/No Selection)
The bettor must decide whether a specific player will make a score or not. Bookmakers usually have this bet available for every player playing in a match.
· Penalty to be Awarded (Yes/No Selection)
The bettor must decide whether a penalty will be awarded or not during a match.
· Red Card to be Shown (Yes/No Selection)
The bettor must decide whether a player will receive a red card in a match or not.
· Goals in Both Halves (Yes/No Selection)
The bettor must decide whether a team will make goals in the first and second half or not.
As mentioned previously, similar to what their names suggest, the bets have nothing to do with which team loses or wins the game or even affect the game itself. The bets are placed on unique circumstances that might or might not happen. These special bets are based on strategic thinking and close monitoring of individual performances to make the right guess.
Live Football Betting
Another major hit amongst football bettors is live football betting, where they place wagers on the game while it's being played; hence the term live. This creates another level of complexity in the game since bettors must quickly analyze the situation and make a quick decision.
However, since the game is live and bettors can see the changing circumstances, they can place well-informed bets based on their judgments.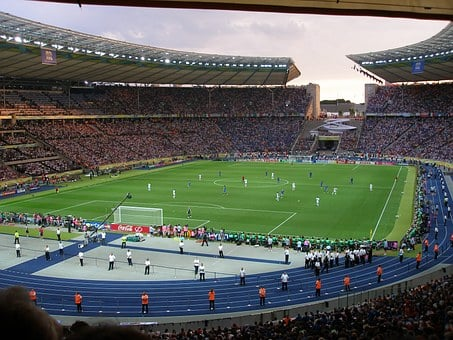 The Bottom Line
Bettors have a vast array of traditional bets to choose from, but if you're looking for a big win, then specials or props can come in very handy. Bettors need to choose the right type of special football bet for themselves based on their knowledge and experience.
Another thing that can help make the right bet is keeping an eye on the predictions and betting tips released near the matches. Visit Betting Site Ranking to stay up-to-date on the latest tips and predictions and know the best international betting websites.
Betting Site Ranking serves more than 100 countries by helping bettors find the right sports betting site. From cricket to golf and football, their team of experts is working around the clock to find the best betting sites for their customers.
Visit their website to view the top 10 betting sites that are best for placing bets on English Premier League.