Sic Bo is a simple, extremely popular casino game. With several rolls of dice, wagering options, and an entertaining theme, Sic Bo has garnered the attention of lots of players – primarily because it's a game of sheer luck.
However, Sic Bo players can still use some strategies to increase their odds of winning. Here, we discuss Sic Bo strategies for both high rollers and expert players.
Strategies for high rollers
Create betting units to wager on
If you're a high roller who doesn't want to go in without a strategy, creating different bets with a pattern is highly recommended. The best strategy would be to place some of your chips on double dice boxes equivalent to your first wager and some in the middle of the board, such as 8, 9, 12, or 13. If, for example, you choose to bet on 8, you can select double 1, 2, and 3. Then you can change the next combination according to your preference in the next round as long as you don't change your pattern.
Make random bets
The majority of high rollers don't have to stick on low-risk or steady Sic Bo bets because they don't worry about their bankroll. In many cases, they play due to the game's excitement. So, if you're a high roller, you should make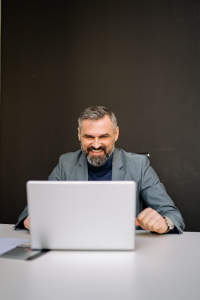 random bets every round. Place bets with big payouts like 4 and 17 as both have a payout of 62:1. Plus, change your combination every round for a better chance of guessing the next combination correctly.
Strategies for experts
Use combination betting
These types of bets allow expert players to choose from two specific numbers that'll most likely appear in the subsequent dice roll. For example, betting on a 1 and 3 would help you win the round if these two numbers appear on the dice. Remember, you'll always have a greater chance of winning after the roll if you bet on two different numbers.
Bet on wagers with higher payouts
Since you're more familiar with online Sic Bo as an expert, you have a good understanding of various payouts, house edges, and odds in the game. Pair this with a decent bankroll and expertise, and betting more on bet options with greater payouts won't be a distant dream anymore. For example, the triple bet pays when you guess the right combination of 6-6-6. If the result is your chosen triple, this bet can pay you 180:1. While these combos don't come out often, they give you a chance to win an enormous payout.
Today, you can find a number of reliable betting websites on the internet. However, comparing them is a time-consuming and tedious task for gamblers who are just looking for the best offers and odds. This is where Betting Sites Ranking can help.