The NBA has finally returned to its regular-season, 82-game schedule, and fans are enjoying all the non-stop action. Although teams are still trying to overcome the difficulties that the coronavirus pandemic has caused, it hasn't stopped some teams from establishing themselves at the top of the tournament pecking order.
Eastern Conference Contenders
Miami Heat (38-21) +1000
Even though Miami is in first place in the East, it's difficult to believe that it has the offensive firepower to topple the Sixers, Bucks, or Nets in a 7-game series. While Tyler Herro is probably winning the Sixth Man of the Year Award this season, we expect the team to get ousted in the 2nd round of the playoffs. Don't get us wrong, Bam Adebayo and Jimmy Butler are studs, but if the 3-ball isn't working for Herro and Duncan Robinson, imagining Miami winning the physical battle is extremely tough.
While Adebayo is a double-double machine (6 in his last 7 outings), Miami Heat doesn't have enough depth at the center position. If he needs rest, can Omer Yurtseven and DeWayne do the job for Heat? We're doubtful. Moreover, Butler can only take so much bruising before he pulls out due to an injury and Kyle Lowry is in the waning years of his career. As much as we love this team, we wouldn't bet a dime on Miami winning the championship.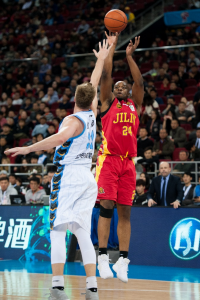 Playoff starting lineup: C Bam Adebayo, PF P.J. Tucker, SF Jimmy Butler, SG Duncan Robinson, PG Kyle Lowry, and sixth man Tyler Herro.
Philadelphia 76ers (35-23) +750
The Sixers have been extremely competitive this season, which is great as they're without the service of Ben Simmons. Averaging just shy of 30 points per game, Joel Embiid has been unstoppable this season. He's also chipping 1.0 steals, 1.4 blocks, 4.5 assists, and over 11 rebounds per game. Tyrese Maxey has filled in admirably for Simmons. Over his last 7 games, Maxey has averaged 1.3 triples, 4.0 assists, 4.1 rebounds, and 17.3 points while shooting 88% from the foul line and 50% from the floor. While his value may take a hit when Harden returns to the hardwood, Maxey is starting point guard of Philly for the foreseeable future. Considering Tobias Harris' consistency and stability (around 7 rebounds and 18 points per game), Maxey's improvement, and Embiid's domination, the Sixers could be the favorite of the Eastern Conference once Harden returns onto the floor in his new uniform.
James 'The Beard' Harden is averaging 8.0 rebounds, 10.2 assists, and 22.5 points per game through 44 games this season with the Nets. We expect similar numbers with the Sixers as Philly's primary top shooter and ball-handler from beyond the arc. Harden expects to be a 'full go' coming out of the All-Star break and recently said he's currently strengthening his left hamstring. Since the Sixers are relatively healthy, they have the whole 2nd half of the season to build chemistry and rapport. And while we're not in love with Philly's depth, they still have some outspoken veteran leaders like Danny Green and Paul Millsap, in addition to some young talent off the bench in Willie Cauley-Stein, Furkan Korkmaz, and Shake Milton.
Playoff starting lineup: C Joel Embiid, PF Tobias Harris, SF Matisse Thybulle, SG James Harden, PG Tyrese Maxey, and sixth man Shake Milton.
Milwaukee Bucks (36-24) 650
While the NBA champs haven't been on top of their game like they were in the previous season, this is still a brilliantly-coached group with Giannis Antetokounmpo – the most dominant active player in the NBA. He has surpassed Lebron James, and because he can stay on the court, we'll prefer to have him on the squad in place of Kevin Durant. The Greek Freak is a 2-time MVP and 6-time All-Star. Not excluding the All-Star Game, Antetokounmpo has tallied a double-double in 5 of his last 6 games and is averaging 1.0 steals, 1.4 blocks, 6.0 assists, 11.3 boards, and 29.5 points in only 32 minutes per game.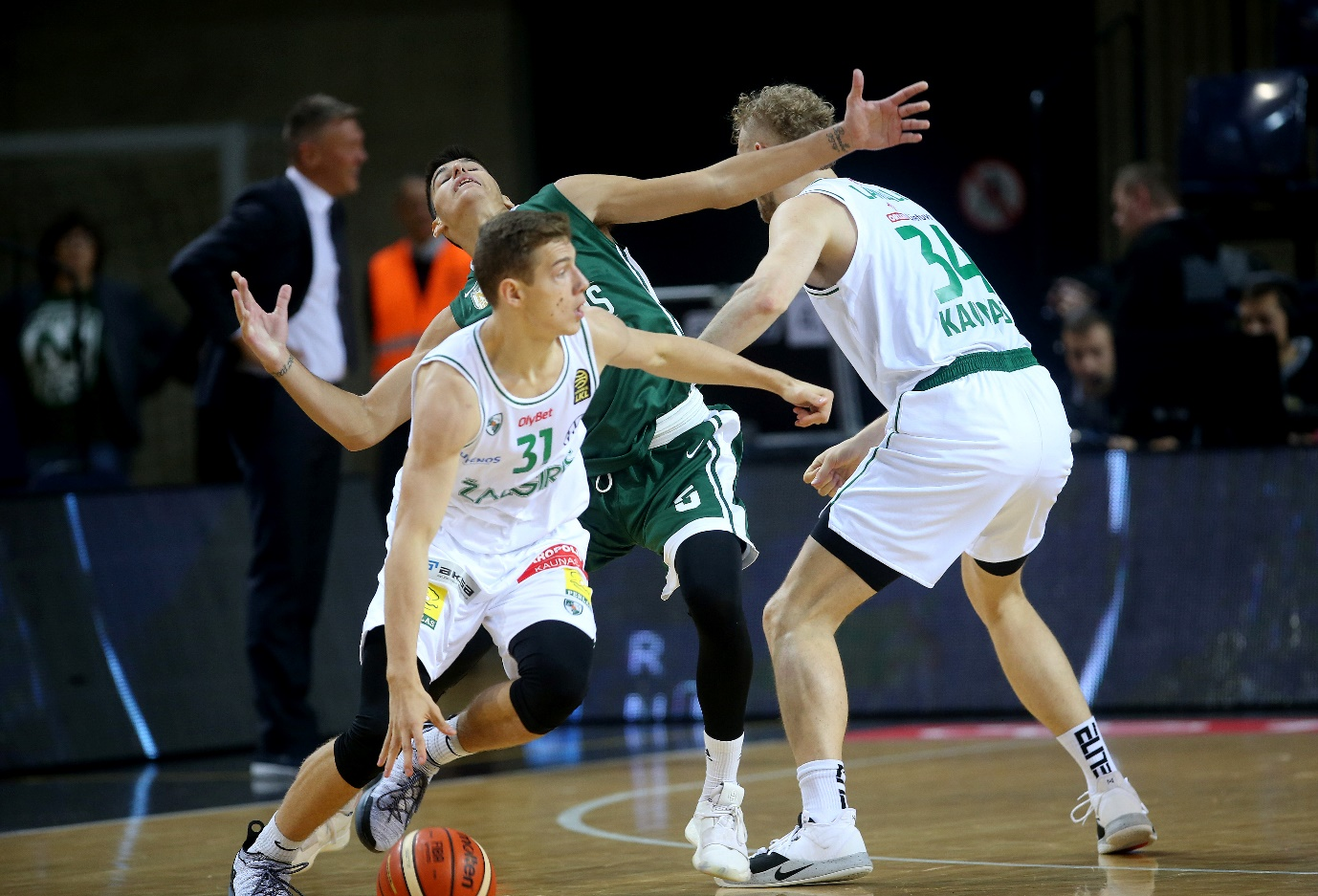 Still, he's not the only one opposing teams should worry about. In his last year's postseason run, Khris Middleton proved that he's not to be taken lightly. Middleton is one of the best deep-range and mid-range shooters who can produce opportunities for himself off the dribble. He's falling just shy of 20 points per game while hauling in 5+ boards and dishing out 5+ dimes per game. After returning from injury, Jrue Holliday also helps in the backcourt. This point guard, who isn't very efficient from deep, has been one of the best 3-point shooters recently, averaging 6.6 assists and 18.1 points per game.
To help strengthen the frontcourt, the Bucks made some moves at the trade deadline. While Bobby Portis is having a career year, Milwaukee brought in Serge Ibaka – the veteran big man. Until Book Lopez comes back to action, Ibaka should help on the court's defensive end. Grayson Allen will continue to have to step it up as sharpshooter Pat Connaughton is out for a month. He's the most reliable threat of Milwaukee from the 3-point range. And because Donte DiVincenzo has gone to Sacramento, Allen will have to play a pivotal role.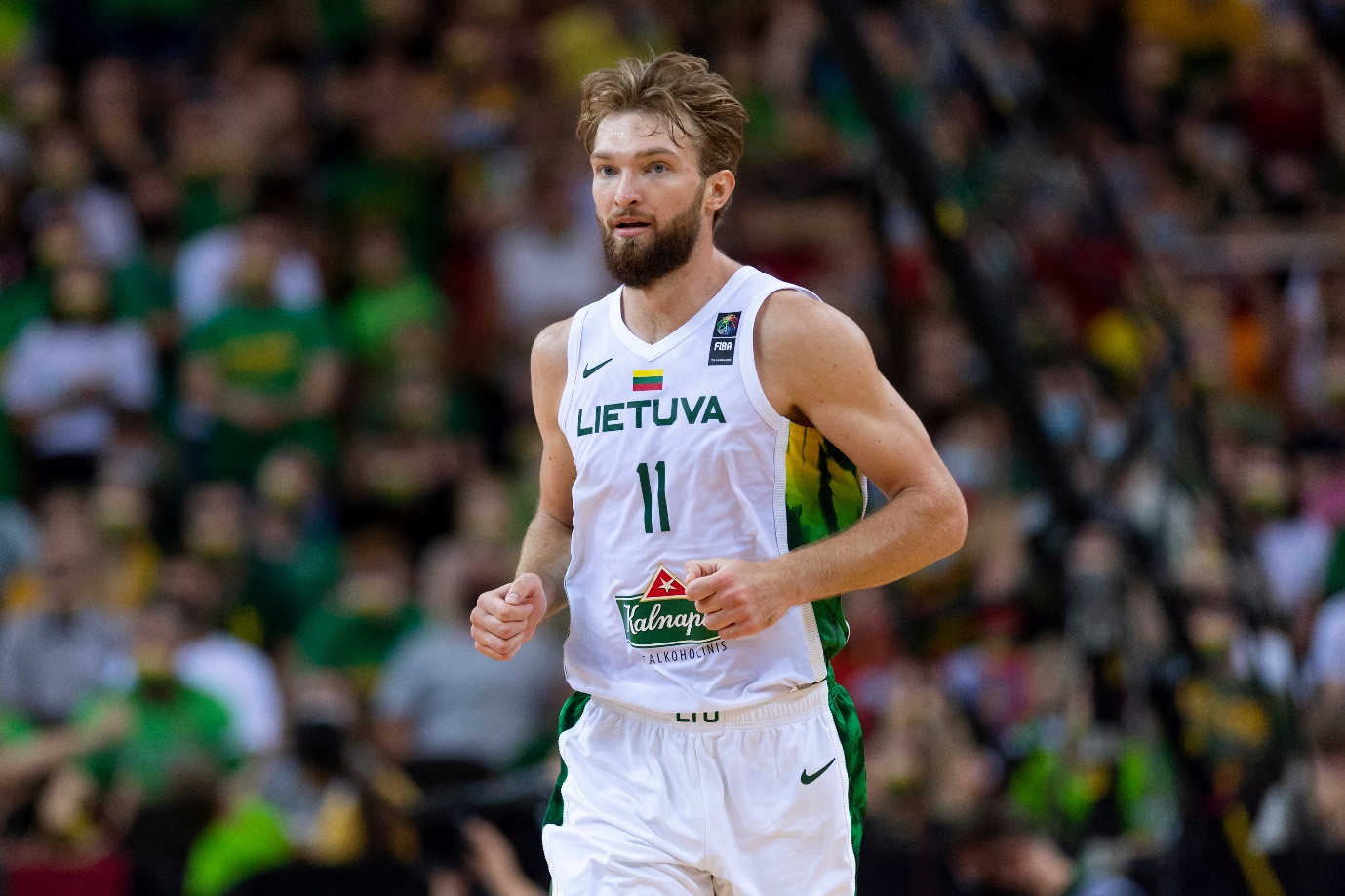 The Eastern Conference has several teams fighting for the NBA Finals – the ever-so-elusive spot. While Milwaukee may not be the hot favorites to represent the East in consecutive championships, with Giannis, ruling them out just yet is a big mistake.
Playoff starting lineup: C Brook Lopez, PF Giannis Antetokounmpo, SF Khris Middleton, SG Grayson Allen, PG Jrue Holiday, and sixth man Bobby Portis.
Brooklyn Nets (31-28) +550
The Nets haven't been as dominant as expected, mainly because the three main team members have been unwell. The Nets also made an epic trade, exchanging James Harden to Philly  for Andre Drummond, Seth Curry, and Ben Simmons. While trading Harden has put a question mark on Brooklyn's odds to win the championship, they're still the favorite to represent the East in the NBA Finals, despite being just the No. 8 seed coming out of the All-Star break.
Ben Simmons, the former 76er, is expected to increase his practice time. Brooklyn hopes that it'll still have Simmons, Kevin Durant, and Kyrie Irving on the floor very soon. While Simmons may not be the threat that Harden is, he's still a force to be reckoned with when he has the ball in his hands. With Durrant on the floor, it's difficult to predict what will happen for the Nets. And maybe Brooklyn's chemistry will only get better with a player like Simmons, who doesn't demand a load of shots like Irving, KD, or Harden.
It's important to remember that the Nets were able to sign veteran Goran Dragic off waivers. That may prove pivotal, especially if New York City fails to lift the vaccine mandate before the postseason. If this happens, Kyrie Irving will be available for all playoff games, which is dangerous for the teams competing against Brooklyn.
We're not sure if any other team has a more talented trio than Brooklyn's right now. They have a better supporting cast than they did at the start of the season after the Harden trade, and they're very well-coached by Steve Nash. That squad of Simmons, Kyrie, KD, along with Goran Dragic, LaMarcus Aldridge, Blake Griffin, and now Curry, will be extremely difficult to beat at full strength.
Playoff starting lineup: C Andre Drummond, PF Kevin Durant, SF Seth Curry, SG Kyrie Irving, PG Ben Simmons, and sixth man Patty Mills.
Western Conference Contenders
Golden State Warriors (46-12) +410
The Warriors haven't been as prolific since Draymond Green suffered an injury. With that being said, Green will probably join the lineup soon, and when that happens, the Dubs should be rolling again. The Warriors will be holding the home-court advantage for at least the first couple of rounds of the postseason, barring a significant collapse. Curry is playing lights-out basketball and Klay Thompson, his Splash Brother, recently made a comeback. This may make the Warriors more dangerous. Moreover, second-year big man, James Wiseman, is about to make a return, and Jonathan Kuminga has stepped up since Green went out. This will improve the depth of the Warriors.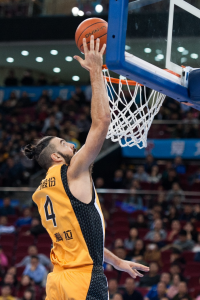 Playoff starting lineup: C Draymond Green, PF Jonathan Kuminga, SF Andrew Wiggins, SG Klay Thompson, PG Stephen Curry, and sixth man Jordan Poole.
Phoenix Suns (48-10) +410
Without superstar point guard Chris Paul, the Suns will probably have to stay alert throughout the remaining regular season. Since CP3 suffered a fractured thumb, he'll be out for at least a couple of months. While Phoenix has the depth to play even without Paul, another important player going down may slightly hurt their chances of securing the title. Remember that this team was just a couple of games away from defeating Milwaukee in the NBA Finals of last year.
While the Suns' progress may suffer a hit because of Paul's injury, it shouldn't matter as long as the playmaker is healthy enough to give it a go by playoff time. The starting lineup will have Cameron Payne, and fans can count on him to do whatever is needed to keep Phoenix in the competition. Whether they're forced to play against a less-skilled team like Timberwolves or Clipper or top contenders like the Los Angeles Lakers again, Phoenix shouldn't face any problems making another postseason run so long as Paul is healthy in the postseason. This team comprises solid 3-point shooters and lock-down defenders like Cameron Johnson, Mikal Bridges, and Jae Crowder; DeAndre Ayton is a double-double machine who has a propensity of safeguarding the rim, and Devin Booker has become one of the best scorers in the league.
Playoff starting lineup: C DeAndre Ayton, PF Jae Crowder, SF Mikal Bridges, SG Devin Booker, PG Chris Paul, and sixth man Cameron Johnson.
Verdict
Personally, we think Golden State from the West and Philadelphia from the East are the favorites this season and expect the Warriors to claim the trophy. We know it's not bold, but it's smart. With that being said, looking at the remaining field, there's one more team that stands out to us as potential winners and they're not being given the respect they deserve by bookmakers. Can you guess which one?
The Chicago Bulls! Currently, the team is listed at +2700 despite tying with Miami Heat for the 1st place in the Eastern Conference. While Chicago is missing key players like Alex Caruso and Lonzo Ball, this team isn't holding back to fight for home-court advantage throughout the postseason. And once Caruso and Ball return, the perimeter defense of Chicago will improve considerably. They're arguable the best defensive guards in the NBA as of now. Not to mention, the Bulls brought in Tristan Thompson, the veteran center, to backup Nikola Vucevic.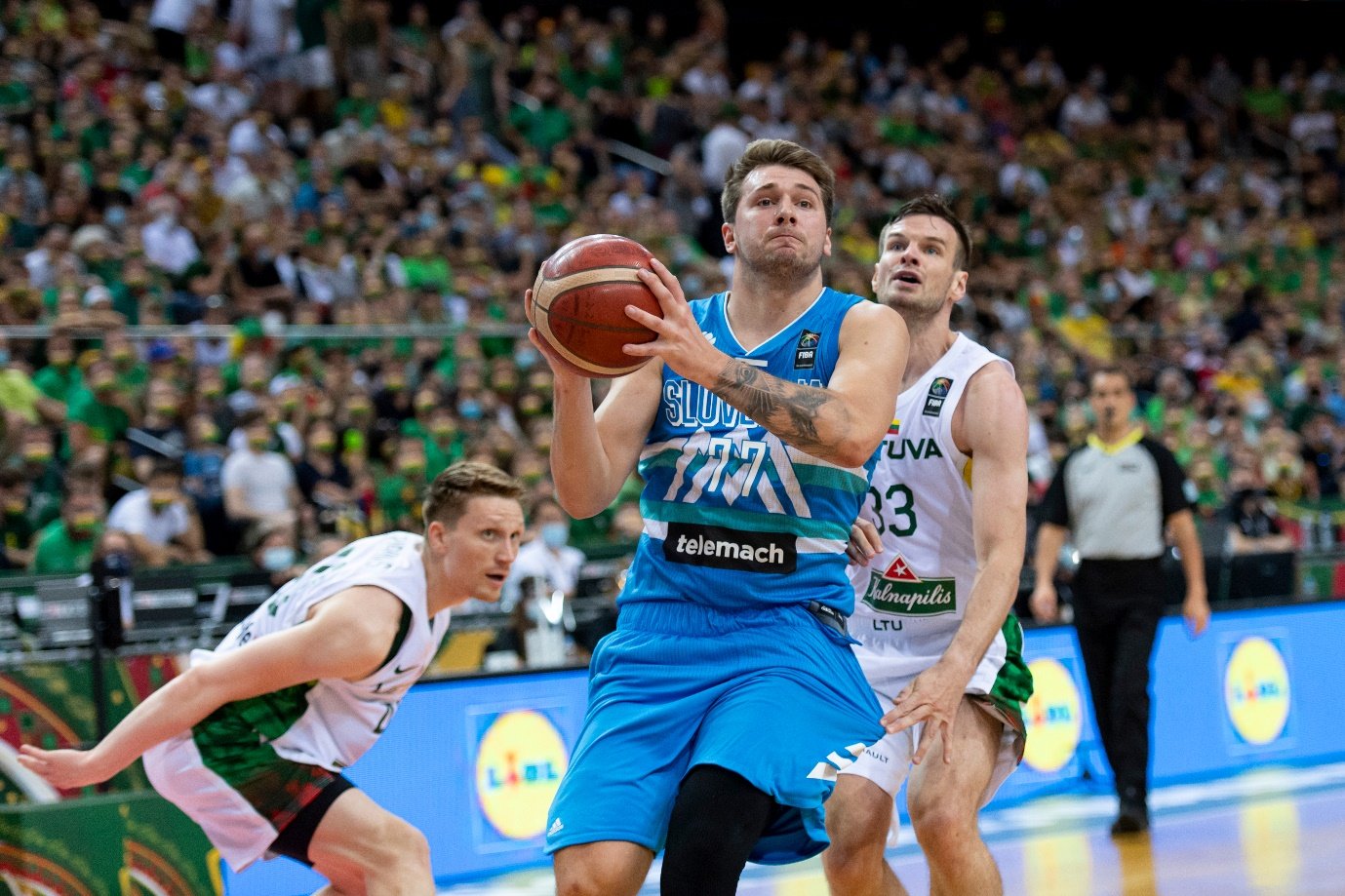 Truthfully, we don't see them going the distance, but it wouldn't surprise us if the Bulls represented the East in the NBA Finals. Just think about it: despite injuries, Chicago is tied with Miami for the top seed in the East, and DeMar DeRozan is having a career season. While DeRozan has been incredible for years now, he wasted two seasons when he was with a Spurs squad that didn't have much to play for. In fact, DeRozan has been lighting up the stat sheet for many years now.
By mid-March, Lonzo Ball should be back in the rotation. However, Colby White has done a spectacular job in his absence. White didn't just drop a season-high 31 points against the Kings in the final game before the All-Star break; he hit 3-of-4 free throws and 11-of-19 shots with six triples, one steal, five rebounds, and six assists.
Betting Sites Ranking comprehensively reviews a range of betting sites, letting bettors know the best betting websites in their country.
Explore our website now for more information on NBA expert picks or UEFA predictions; our experts are among the most professional people in the field of online betting!