Is there a tiny little cricket fan in you? If yes, it's time to bring it out as fans from around the world come together every year in anticipation of the return of the Indian Premier League (IPL). This is a popular Twnty20 (T20) cricket league that runs for seven weeks during the months of March and May.
Even though the Indian Premier League was established in 2008, it has quickly become one of the most popular and favorite events for cricket bettors. With seven weeks full of fun and competitive matches, you can call IPL a little heaven for cricket lovers.
If you have been watching the matches on and off and have been interested in betting on them, this is the guide you need to provide you with the right tips and hidden secrets to win big.
What is the Indian Premier League?
The IPL is a cricket tournament that comprises eight teams that represent eight cities of India. Each team competes head-to-head to win the largest prize of the series that can be as high as a staggering ₹200,000,000!
Even though it's been around for a little over a decade, it has become a very popular choice for bettors on a global scale. Many betting sites now offer live coverage to make betting on IPL even more interesting.
The league follows a Double Round Robin format where each team plays the other twice throughout the tournament. Once the match is played in their home town, the other is played away (other team's home town) to give each fair playing ground.
The top four teams make it to the qualifying rounds for the playoff series, consisting of two qualifiers rounds, one elimination round, and then the finale. The top two teams face one another in the first qualifier, where the winner gets a direct entry to the finale. The losing team gets a second chance to fight for the finals by competing with the winner of the elimination round. The elimination round takes place between the teams that rank third and fourth place.
How to Bet on IPL Effectively
With IPL, betting never gets boring. It provides you with new and interesting opportunities on a daily basis, as long as you know how to bet to make a significant and profitable win. While there are many ways to gain an edge, remember that slow and steady wins the race. Therefore, start by strategizing your game. Here are some tried and tested IPL betting strategies you should follow.
Set a Budget
Before you even decide which team to pick or how to place a bet, start by determining your budget. The budget should consist of the money you're willing to put aside for bet itself. Once you have that amount, you decide how much of that fund you want to allocate to IPL betting.
Remember, never put all your eggs in one basket. Even if you have a $100 to bet, don't use it all on IPL. Split the amount into different sports events to maximize your chances of winning without losing much money. This is vital for a safe and responsible betting experience.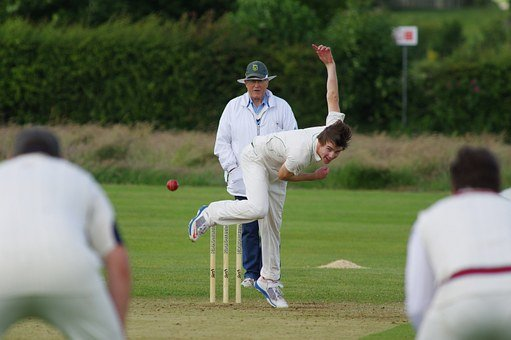 IPL Betting Odds
Now that you know your budget and how much you can bet, it's time to do your homework. The key to making a foolproof betting bed is to do thorough research on each team and study their odds. Because when it comes to betting, it's all about odds.
In order to ace online betting, it's important to get familiar with the odds, not just for IPL but every sport you are interested in. These odds determine the probability and the profit that is expected to come from every winning bet. If you don't know what betting odds are, here is a quick example:
If you bet $100 on Mumbai Indians to win with an odd of 1.72, you're expected to win back $172. For the breakdown, you get your initial $100 that you bet plus an additional winning amount of $72. In case you lose, you don't get back anything regardless of the odds.
Know the Teams
Each player is auctioned and purchased to play for a team, which means they always don't play for the same team every year. That's why it's essential to do thorough research on each team and individual player to make a proper and profitable bet. Your bets will purely be based on guesses and luck without proper research.
The main research you must do is on the teams that are playing in the league and the players each team has. Focus on the weaknesses and strengths of teams and how they have performed in the previous tournaments.
If you feel lost and unsure where to begin, start searching for the IPL T20 statistics. You'll find a great load of data online consisting of top players, top teams, and all the other relevant information. This will allow you to know where to begin and which teams are worth your time.
Recent IPL Winners (Past 5 Years)
When it comes to making foolproof bets, studying the team's past performances is significant. Here are the winners of the IPL tournament over the past five years:
2021: Chennai Super Kings
2020: Mumbai Indians
2019: Mumbai Indians
2018: Chennai Super Kings
2017: Mumbai Indians
Mumbai Indians have won IPL over three times in the past five years, with Chennai Super Kings winning twice. The results for this year are yet to come in as the matches have just begun, but it's clear that the fight is intense between these two teams.
If you look at the list of IPL winners dating back more than the past five years, you'll notice a trend amongst the winning teams. Some teams are repetitive winners like those mentioned above, and some that are able to bag a win once in a while. How you steer clear of betting on the wrong team is by studying their odds and keeping up with the progress.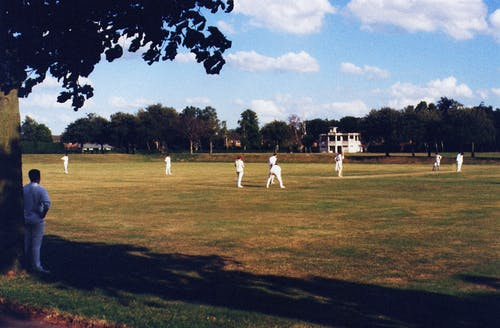 Find Skilled Players
When it comes to the IPL tournament, there are a handful of skilled players that are worth your time and money. When you know which players stand out from the crowd, it automatically increases your chances of making a profitable bet.
Some noteworthy players you should know about include Josh Butler, who scored a total of 548 runs for Rajasthan Royals in 2018, and Sam Curran, who was signed for King XI Punjab in 2019 for ₹71,000,000.
Another player that's been quite in demand over the recent years has been Prabhsimran Singh. Teams like Mumbai Indians, Royal Challengers Bangalore, and Kings XI Punjab have all been keen to secure him.
A small tip here would be to never underestimate a young or new player. This is one mistake most bettors make. Sherfane Rutherford was a 21 years old West Indies batsman signed by Delhi Capitals. Soon he became one of the players everyone was on the look out for.
IPL Live Betting
As mentioned above, since IPL has become the one most watched and betted on global tournament, many gambling sites now offer live betting services. While other bets are fun, live bets have their own appeal and attributes that attract many bettors.
Live betting is when you don't place a bet until the game has begun. As the game continues to progress, new betting opportunities are shared, and you can make the decision of betting or passing. If you want to make live bets, having adequate pre-hand knowledge of the teams playing in the particular match and having the ability to make quick and right decisions is essential. One wrong move and you can lose everything you've worked for.
Apart from studying the teams and players themselves, don't forget to take your time studying the coach. Every coach has their own leadership and strategizing style that can help you decide whether they'll be making it to the finals or not.
One important factor that attracts many bettors to IPL live bets is that it increases your chances of making bigger profits as opposed to the other ordinary bets. Since the odds are constantly changing during a live bet, you also have the option to cash out early when you feel like you're done for the day.
IPL 2022
IPL 2022 is huge for all cricket fans and there have been some changes that you should know about. Firstly, there has been an addition of two new teams, the mega-auction has fundamentally changed every team, and the format is not the same anymore. This means you need to revise your betting strategy.
As for the tournament format, the teams have been divided into two groups rather than playing each other twice. The groups are as follows:
| | |
| --- | --- |
| Group A | Group B |
| Mumbai Indians | Chennai Super Kings |
| Kolkata Knight Riders | Sunrisers Hyderabad |
| Rajasthan Royals | Royal Challengers Bangalore |
| Delhi Capitals | Punjab Kings |
| Lucknow Super Giants | Gujarat Titans |
Now the format dictates for every team to play another in its own group twice, once with the four teams of the opposition group, and then one team in the opposition table twice. For example, MI will play RR, DC, KKR, and LSG twice. And then, it will also play RCB, SRH, GT, and PBKS once. But it will play CSK twice.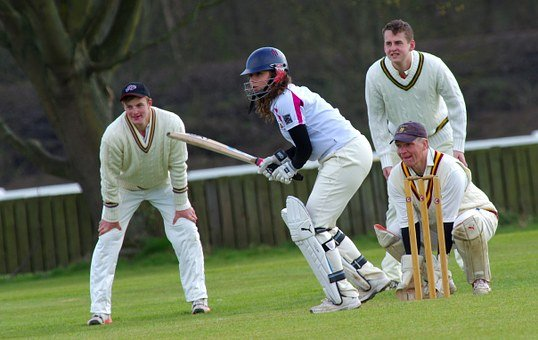 IPL 2022 Teams to Look Out For
Based on the IPL 2022 Auction, here are the top three teams with their strengths and weaknesses.
MUMBAI INDIANS
Strength: Strong core as the team is led by Rohit Sharma, Ishan Kishan, and Jasprit Bumrah.
Weaknesses: The spin department is weak and lacks one top-quality Indian batsman.
The fact that Rohit Sharma is leading MI followed by some key plays, such as Jasprit Bumrah and Keiron Pollard, just proves that this team is not a weak one. These three players put MI in a strong spot even before the auction started. Adding Ishan Kishan and Tim David was the cherry on top.
CHENNAI SUPER KINGS
Strength: Continuity. The team strived to get the gang back together and have succeeded in doing so. Ali, Milne, and Conway make the most fantastic overseas team, along with some solid replacement options in the squad.
Weaknesses: Ambati Rayadu, MS Dhoni, and Dwayne Bravo have now reached the end of their careers and are nowhere near their performance from their peak days. And the fast-bowling Indian looks relatively weak now.
We are not very excited about how CSK will be performing this season since the team seems too dependent on Ruturaj Gaikwad and Moeen Ali. Their bowling attack looks super weak than it has ever in the past few years without the support of Imran Tahir and Deepak Chahar.
KOLKATA KNIGHT RIDERS
Strength: The batting game looks strong with many power players followed by a strong core with Sunil Narine, Venkatesh Iyer, and Andre Russell.
Weaknesses: The bowling options are limited along with the limited overseas options, which could put the team in a tough spot.
Shreays Iyer adds a great local betting option to the lineup, along with him being a potential captain too. However, the only keeper in KKR, Sam Billings, is being forced to play while Alex Hales sits out.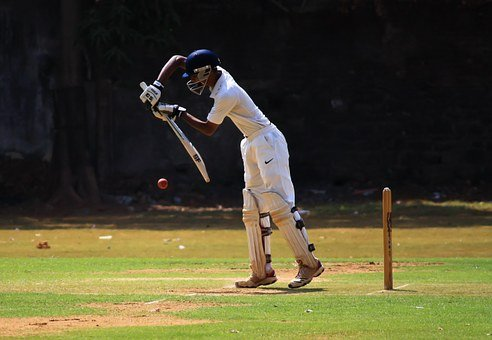 Make IPL Bets with Betting Sites Rankings
No matter where you are in the world, make easy and hassle-free bets with the help of Betting Sites Ranking. It's a betting sites reviewing and ranking website that offers detailed reviews of the top betting sites with the help of industry experts. From evaluating their user experience to finding you the most rewarding signup and promotion deals, they do it all.
If you're still not sure whom to opt for to make your IPL bets, visit their website now to view their latest top 10 betting sites. This list is updated every 45 days to present you with the best bang for your buck with the world's changing circumstances.
You can also find UEFA bets, UEFA lines, and UEFA spreads on this website.