Ice hockey is one of the most well-known Olympic sports. There are dozens of leagues, including the National Hockey League and Atlantic Coast Collegiate Hockey League, with over a million players worldwide. Ice hockey is Canada's most played sport, but its popularity extends to the betting world as well. Ice hockey leagues like NHL are among the most heavily-bet games in sportsbooks worldwide.
Many websites like BetOnline, Sportsbetting.ag, and MyBookie cover ice hockey league online betting. Whether you're just starting out in the sports betting world, or you want to brush up on hockey rules, wager types, and best betting tips, we've got you covered.
Let's dive in!
Online Ice-Hockey Betting
Many credible and legal sportsbooks are available online that offer a generous bonus and have an app to wager on your phone. However, make sure you're choosing a sportsbook that meets all your requirements and is licensed, legal, and trustworthy.
Some credible websites for ice-hockey betting are:
Betting Types
Here are some common hockey betting types you should know about:
1. Moneyline
If you're a new bettor, Moneyline is the best option for you. Moneyline is simply betting on teams and players who are most likely to win. Most NHL bettors use Moneyline.
If Moneyline has Pittsburgh Penguins at +110 and New York Rangers at -120, the favored team here is New York Rangers because you would be betting $120 to win only $100. On the other hand, if you place your bet for Pittsburgh Penguins and pull off, you win $110 after betting $100.
In this case, wagering on an underdog can benefit only if they manage to pull off an upset. With regular seasons such as NHL, it's important to be aware of the trending teams and the players from each team, especially the goalie.
2. Puck Line
Puck line goal spread in ice hockey is equal to run line in baseball. The bets are based on a 1.5 goal point spread, and the punters can either bet on their favorite or lay 1.5 goals with the underdogs.
3. Totals
Hockey total bets refer to the total goals scored in the game. You can either bet on the total number of goals or the number of goals set by oddsmakers.
4. Parlays
A parlay is when one or more events tie up into one bet.
5. Grand Salami
A grand salami is the total number of goals by the team in one night.
Hockey Betting Rules  
Although every sportsbook and betting app has its own set of unique rules that you need to familiarize yourself with, the basic rules are as follows:
The game is divided into three intervals of 20 minutes
You must bet on every game and play an overall minimum of 55 minutes.
All bets are regulated by final scores, including shootouts and overtime.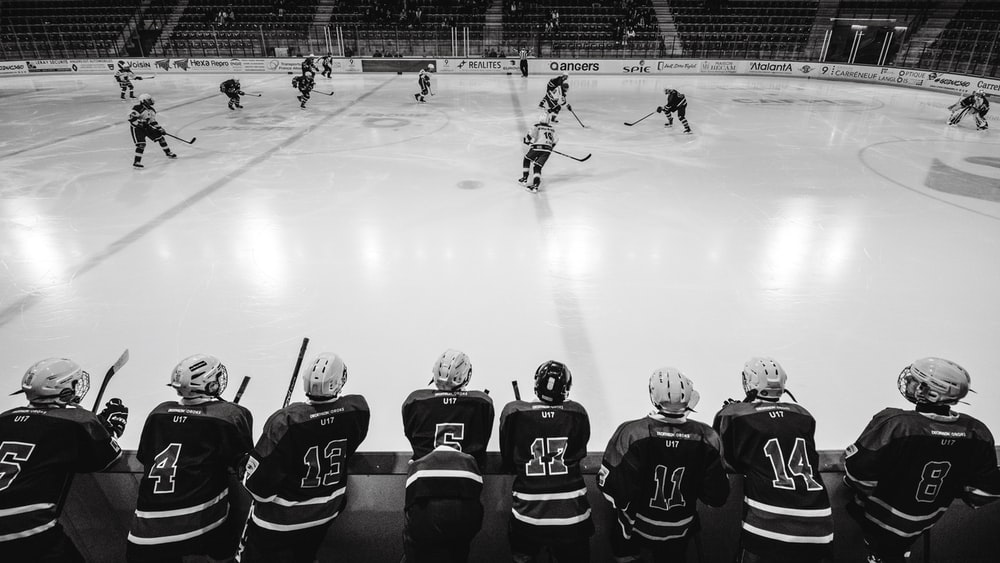 Are you looking to find an authentic reviewing platform for sports betting? Take a look at our list of legal betting sites. Read our review or compare different online sportsbooks before betting.
We also provide new bettors with a guide to top daily bets that you can check out!