Sports betting has come a long way, especially since the popularity of online sports betting sites. You no longer need to wait in line to get tickets to bet on your favorite sporting events. However, since everything moved online, people have had more choices regarding the sports they pick for gambling. They're no longer limited to country-specific sports and have access to a wide variety of sporting events worldwide.
As a result, there are more opportunities to wager on different sporting events to increase your winnings. However, each sporting event has its own rules regarding online gambling. You'll have to look at the betting lines, the types of bets available, and the teams and players. So if you're not accustomed to them, you won't have high winning chances. This is why picking the right games for sports gambling is so important. But how can you do that when there are so many options? Don't worry! We've created this guide to help you figure out which sporting events are worth it and how you can increase your chances of winning by betting on them.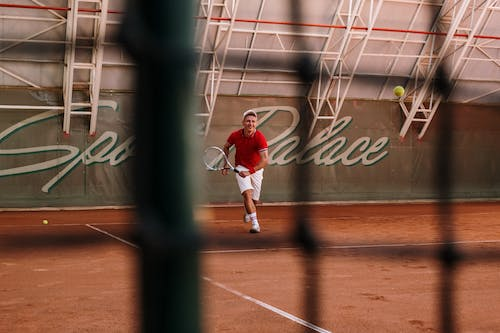 Things To Keep In Mind Before Picking A Sport For Gambling
Do You Want Profit Or Entertainment?
Often, punters want to win serious money, but they only wager recreationally. This won't help you win big, no matter how much money you bet. That's because winning good money requires a proper strategy. You can't just wake up one day and start betting on whichever team or event you like.
Professional sports bettors start looking for tips and player stats well in advance to formulate their strategy. Even then, they leave room for last-minute adjustments. For example, when Djokovic pulled out of the Australian Open, a lot of people had to rethink their tennis betting strategy. So if you're betting recreationally, you don't need to stick to specific sports, but if you want to win big, then you need a proper strategy.
How Much Do You Know?
Once you've figured out whether you want the bet to win or bet recreationally, you can move on to the next step, which is understanding what you already know. It's not shocking that many punters don't have great betting knowledge. After all, most of them bet recreationally. But if you're not up to date on the latest trends for sports betting, you might have a hard time picking the right bets. So be honest with yourself and figure out where you stand in terms of knowledge and strategy before you pick a sport to wager on.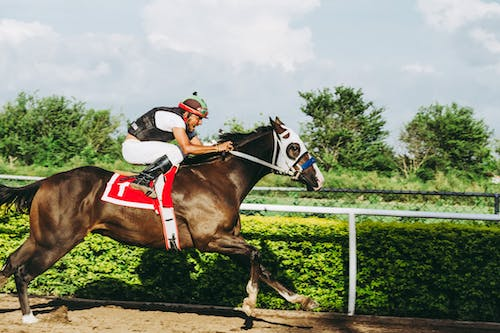 How Much Do You Have To Learn?
After figuring out where you stand, you'll need to determine how much you still have to learn. This could include starting from scratch or finding a midpoint and picking up from there. If you know a little bit about a few sporting events, it's better to polish those wagering skills than to start with a completely new event. However, it's completely up to you to decide which sport you want to bet on. So even if you have zero knowledge of an event, you can still learn if you have ample time. Just keep in mind not to pick a complicated sport like F1 when you have very little time.
When Is The Tournament Starting?
Once you've decided how much you need to learn, it's time to start the action, and by action, we mean learning. But before you can do that, you need to determine how far away the event is. That way, you can pace your learning and improve your understanding of the game.
Generally, for big tournaments like the FIFA World Cup Qatar, happening right now, potential odds start popping up months in advance. You can use these odds to improve your strategy. But remember that these odds aren't final, and some players might end up not playing to get injured, so make sure to factor these things in when planning a betting strategy.
How Much Are You Planning On Wagering?
How much you plan on wagering is directly related to how much winnings you wish to win. For example, if you're wagering $1,000, you'd at least expect to earn the thousand dollars back, if not getting anything extra. So when you decide your betting strategy and the sports betting lines you'll pick, it's also a good idea to determine how much you'll be wagering in total and on each bet.
If you're going for the easy bets, you won't make a lot of profit, but those bets have a higher winning chance. Similarly, if you're going for tougher bets, you'll get higher profits but have lower chances of winning. So be sure to factor these things into your betting strategy before you decide the amount you want to bet.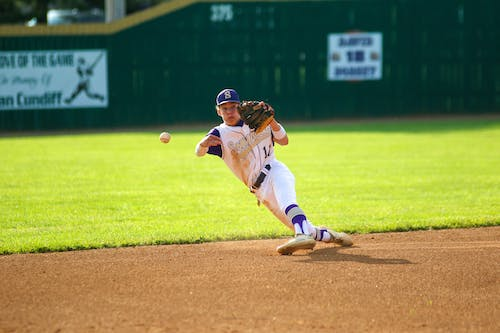 How To Pick The Right Sports For Sports Betting
How Do The Odds Look?
The biggest factor when picking a sporting event for online gambling is looking at the odds. Different sports have different odds. Some are easier to interpret, while others are difficult. For example, if you're betting on soccer matches, the odds are easier to read and predict. But for Formula 1, you might have trouble understanding the odds. This will make it difficult to place winning bets, and you might end up losing more than you win. So if you're a beginner, it's better to stick to easier sports like football, basketball, horse racing, and cricket until you get enough experience.
Consider The Betting Lines
Once you've worked out the sports betting odds, you'll need to understand the betting lines. Different betting lines utilize odds differently. So the harder the betting line, the fewer chances you have of winning. But you don't have to worry much about that because there are easier betting lines like moneyline bets, over/under, and futures bets. These betting lines are available in almost all sports and give you a chance to increase your winning. However, if you're interested in winning big, you might want to branch out to harder betting lines like parley bets and live betting. These betting lines require some experience and time to get used to. But once you do, you'll have better chances of winning.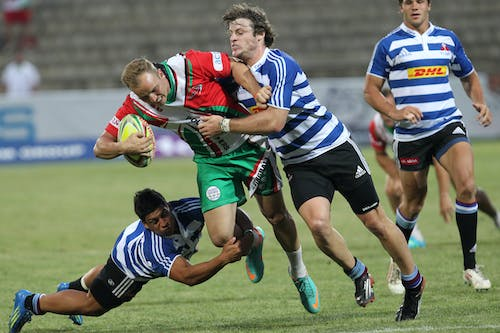 How Much Do You Know?
You may prefer a sport because you're a fan and have ample knowledge of how the games work, but that doesn't mean you can become a skilled bettor on that knowledge alone. Online sports betting requires you to think like a bettor rather than a sports fan. This means that knowing the player's birthday and their number of goals won't help you. Instead, you need to know the player's and their opponent's stats. This will help you determine who you should bet on. This is why it's easier to bet and win sports you're not a fan of because it helps you think rationally.
What Type Of Bets Are You Looking For?
Do you want easy-to-win bets or bets with higher profits? If you're looking for easy wins, then going for common sports tournaments is the right way. But if you're interested in winning more, you might want to experiment with horse racing, basketball, and baseball. These sports have complicated odds, and the bets are usually pooled to increase your winnings. The pooled bets can last as long as the season, and you might lose your winnings at any point. This is why betting on such wagers is tricky and requires a proper strategy.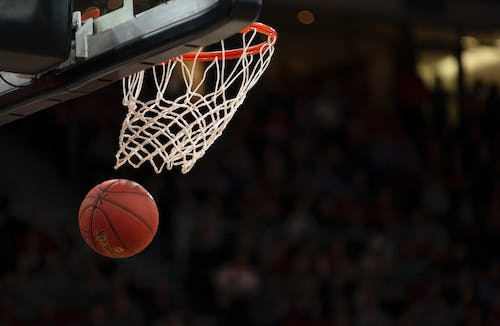 How Are The Players?
Sports like football leagues and NFL have players rotating in different teams all the time. You might prefer one team because of a specific player, only to find out that the player was signed on by another team. This will ruin your betting strategy unless you can factor in this issue.
However, for other sports like snooker, horse racing, and tennis, the players are set in advance, and you can monitor their performance in previous matches to determine whether they're worth the bet or not. A good way to go about this is to not look for the most popular players. Instead, look for consistent ones. They might not be as good as the top players, but they are reliable, and that's why they're on the team. Betting on these players will give you a higher winning chance.
How Often Are The Matches?
Another way to increase your winnings is by wagering frequently. Events like the Cheltenham horse racing happen only once, while the NFL and NBA last the whole season. This gives you plenty of opportunities to bet, learn about the players, and improve your skills. If you keep this up, you'll be experienced enough to try more challenging bets like live betting. Live betting is a goldmine for winning big if you can master it. And these days, almost all leading sports betting sites offer live betting.
Popular Sports Or Country-Specific Ones?
Some sporting events are popular globally, while others get more traction locally. With globally popular sports, you get more betting options. Local sports events only have a few betting options, and that too on local sports betting sites. On the other hand, if you opt for pooled bets for local events, you get a higher winning percentage. So this is something you need to think about. Generally, new punters go for globally popular sporting events before jumping on to the local ones.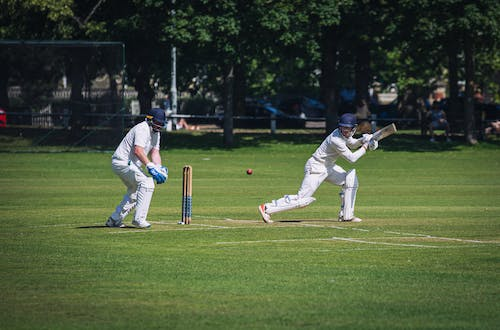 Top Sports To Increase Your Winnings
Football
Football is hands down the most popular sport in the world right now. Judging by the number of leagues and the world cup, it'll probably continue to grow. But that's not the main reason why it's so popular among sports bettors. The reason is that football offers several interesting betting lines that cater to new and seasoned punters. Meaning if you play your cards right, you can increase your winnings without making risky bets.
Football's most popular betting lines are moneyline bets, totals, and future bets. Futures bets are not directly related to the match. Instead, the bets focus on certain events in the game that might happen, and with football, you get several of these events in each game.
Tennis
Tennis is popular among sports bettors because it's a relatively simple game, but it still offers great payouts because of its popularity. With tennis, you only have two players, and in some cases, four. So there's less stress about players messing up a game. Additionally, you can quite easily predict the winner of the series by looking at the player stats and performances. Generally, big names like Djokovic, Nadal, and Simona Halep win the tournaments. But even if they don't, you can tell pretty easily who'll win the game based on the opponents.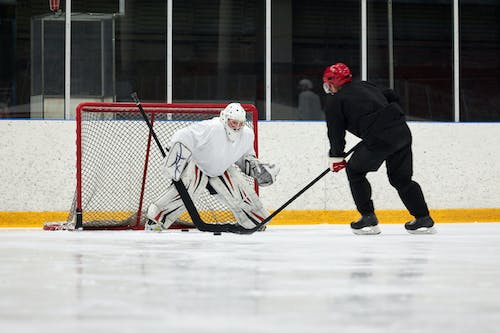 Horse Racing
Horse race betting is the oldest form of sports betting that's been around way before the internet even existed. It's not formatted like other traditional sports with players and teams. Instead, it features jockeys on horses competing on different race courses. At first, horse race bets are a bit tricky to understand because they're different from other common sports betting lines. But once you get the hang of it, you can easily win bets. The key is to look for reliable horses and race courses that aren't too tricky. The straight courses designed to test the horse's speed are the safest to bet on if you're a beginner.
NFL
NFL, or the National Football League, is the American version of football that's played using an elliptical-shaped ball. The NFL offers great betting opportunities for new and seasoned punters because of the number of games during each season. Even if you don't bet on the star-studded Super Bowl Final, you'll still find plenty of interesting games to wager on. The sport has a huge betting market in the home country, but more recently, it has gained significant popularity worldwide.
Golf
Despite being considered a somewhat boring sport, golf is quite popular among punters. It offers many betting options, and you can pick from 78 different players present at any moment during the game. Moreover, the game can last from 3 to 4 days, giving you plenty of time to make your pick.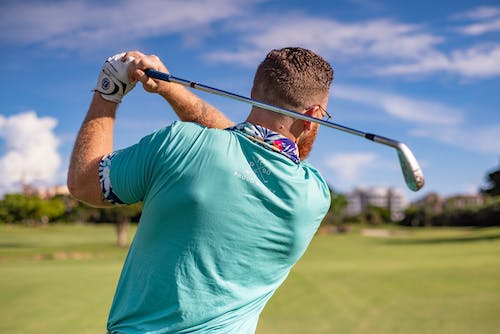 Cricket
Cricket betting odds are one of the easiest to understand. The English sport is most popular in Europe and South Asia but is gaining traction worldwide. With cricket, you can easily predict outright bets depending on the win streak of the teams and who wins the toss. Besides that, you can also go for bowler-match bets, batsman-specific bets, and runs after each inning. So, several interesting betting options are available that are not too difficult to predict. Not just that, but there are several cricket tournaments, from test matches to T20 World Cup, each year, so you'll never run out of betting options.
Rugby
Rugby is similar to American Football, but it's more popular in Europe. There are currently 30 teams active in rugby, but the sport is gaining traction outside of Europe. Due to the slightly aggressive nature of the game, there are many good options for future bets. Besides that, betting sites offer a large variety of rugby betting lines, and if you're new to sports betting, you also get a selection of easy betting lines to choose from.
E-Sports
E-sports is relatively new but has gained quite a lot of popularity in the past few years. The sport is people playing video games competitively. Games like CS:GO, LOL, and DOTA 2 are some of the favorites among punters. Moreover, a lot of betting sites have special sections for e-sports, so you can find more games to wager on. The bets are similar to those available for regular sports. You can bet on the outright winners of the game, go for live betting, or stick to regular bets like totals and point spread.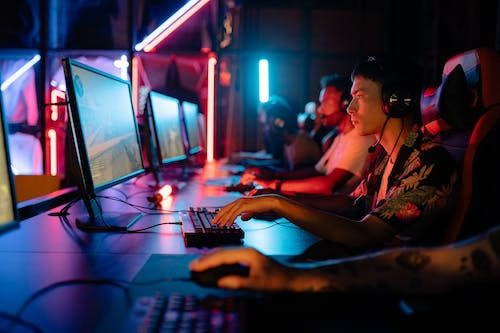 Some Top Betting Sites
William Hill
One of the oldest players in the sports betting industry, William Hill is a trusted site and the first choice for many bettors. The website operates in different regions around the globe and offers a wide selection of sports and betting lines. Their user-friendly website design allows punters to easily make bets while their signup bonuses make the top choice for newbies. Their early cash-out feature lets to settle your bets whenever you like. William Hill also has some great banking options, and they vary depending on the region, so you get access to local banking solutions.
Bet Online
For a modern betting experience, the Bet Online betting site is the way to go. The company revamped its website in 2021, so it offers the latest features and a contemporary layout. Besides that, you'll get plenty of sports to choose from, along with a variety of betting lines. The website also has several security features to offer a safe gambling experience to punters. With Bet Online, you'll get a higher betting limit for popular sports and a heavy bonus when you signup for the site. There are o free bets, but the high bonus and fast withdrawals make up for it.
STAKE
STAKE is the sports betting site you go to when you need fast cashouts. The site has the fastest cashout rates in the industry. However, you'll need to get used to its tricky layouts before you can shop for betting lines. The website also offers several odds, including American odds, decimal odds, and fractional odds. STAKE also offers a wide selection of casino games if you're not in the mood for sports betting. You'll also get many banking options, including bank transfers and credit cards.
BetUs
Another long-term player in the sports betting market, BetUS offers an all-in-one experience. You'll find over 20,000 sports betting markets, and it's also one of the few sites that offer e-sports betting. You'll also get exclusive betting lines for every sport, no matter how big or small your wager is. BetUs' live betting feature is also one of the best available in the industry, and they offer a sports calendar to check the live betting schedule. The site doesn't offer many banking options, but you'll get good signup bonuses, deposit matches, and fast withdrawals.
1XBet
Despite being launched in 2007, 1XBet has gained popularity. The site offers several mainstream sporting events along with niche betting markets. The website has a high-tech layout that caters to modern punters and makes it easier to find and place bets. With 1XBet, you can bet on five different games simultaneously. The site also features a well-made live betting section that offers live betting for several sporting events. The best part about the site is the banking options. You can choose between traditional banking, cryptocurrency, and e-wallets. Upon signup, the sportsbook offers attractive bonuses and up to a $130 deposit match.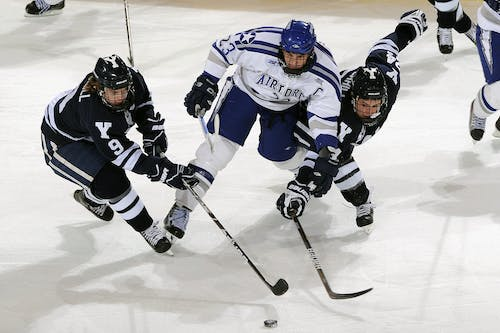 Learn More About Online Sports Betting With Betting Sites Ranking
With betting Sites Ranking, you can access detailed guides and blogs on the latest sports betting trends, games, and gambling tips. Besides that, you can access to t a wide variety of sports betting sites, crypto betting sites, and casino betting sites. Another good thing is that you can find sport-specific betting sites if you're looking to bet on certain sports in your region.
Betting Sites Ranking is also excellent for new gamblers who want to learn more about sports betting and make a career out of it. But even if you're only gambling recreationally, you'll find several guides for new gamblers on the site.
For those who like traditional casino betting, you can find many casino gambling sites on Betting Sites Ranking that offers a huge selection of different casino games like roulette, poker, and blackjack. You can even look up reviews of those betting sites, check their rewards system, and sign up for bonuses and exclusive promotions.
The site also has the option to compare different gambling sites to pick the ones that fit your needs the best. Punters can also discover sites with several banking options. If you don't want to share your personal information, you can check out the range of no-verification betting sites available on the platform.
Lastly, you can also find specific bets for upcoming sporting events, such as NFL Bets, FIFA Bets, NBA Bets, Golf Bets, and Snooker Bets. You can also look at the top daily wagers on events happening in the next 24 hours. So hurry up, check out the site and get betting today!