Do you have a passion for soccer but don't know how to bet on it? Compared to other major sports like the NHL, MLB, NBA, and NFL, soccer has a variety of top leagues. You can bet on Euro, the World Cup, Liga MX, MLS (Major League Soccer), and a bunch of European Leagues including Ligue 1, La Liga, Bundesliga, Italy Serie A, English Premier League, and Champions League.
Almost anyone can bet on soccer — it's an extremely popular sport, which appeals to punters from all across the planet. With the prevalence of online betting sites, you can make soccer bets from the comfort of your own recliner or your phone.
Either way, we'll guide you on how to bet on soccer, including how to bet on the upcoming FIFA World Cup.
Betting on Soccer: Where to start
Soccer betting can be divided into two main categories: individual match betting and futures. Here's a breakdown of what each involves:
Matches
Some bettors enjoy placing bets on individual matches or certain parts of a match because it provides them an excuse to watch and take on a rooting interest for a result that may not otherwise be compelling.
When it comes to individual match betting, bettors can bet on a lot of different things — everything from how many cards each team will get, who scores the goals to the total goals that will be scored and the final score.
Although the cream often climbs to the top over a bigger sample size, all standalone games can see an arbitrary set of tumultuous outcomes. This is why individual match betting can be challenging — but that's sports!
Futures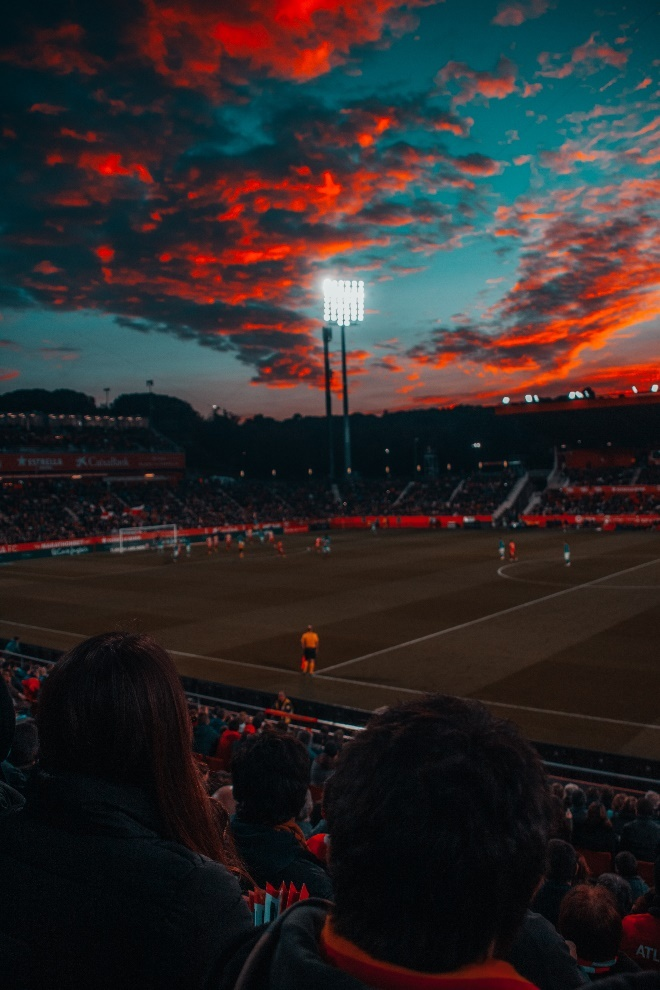 Predicting what will happen in the future is what these bets are all about. For instance, predicting who will win the award for best player of the tournament, who will be the top scorer in the competition, and who will win the league title are all examples of futures.
If you're looking to bet on futures, you'll usually find the best soccer odds before the competition begins. The soccer odds will begin to shift once you get close to an event. When the tournament begins, the futures odds will adjust depending on the results.
For instance, if you wait until the semifinals to choose a tournament champion, you'll get far lower soccer odds than a bet placed before the tournament on the same team.
Looking for local betting sites to place bets on soccer? Visit Betting Sites Ranking now!
How to read soccer odds
Don't place wagers until you figure out how to read soccer odds for a bet. The soccer odds will decide whether or not placing a bet on a particular team will be worthwhile. However, forecasting an outcome isn't the only thing you need to do — you should also spot value in the soccer odds.
Soccer odds indicate the probability of occurrence of an outcome. The soccer odds are lower for outcomes with a higher chance. This means, if a bookmaker is anticipating a particular result, it'll offer a smaller payout on that.
The soccer odds are greater for unlikely outcomes. Thus, a higher payout is given.
Depending usually on which region you're located, soccer odds are presented in several ways. While their meaning is same, they're presented in various formats. Select the soccer odds format you'll be using more often.
Decimal odds
Sometimes, soccer odds are listed in the decimal format up to a couple of decimal places.
Simply put, the number tells the total amount gained on a bet of $1 with a twist: compared to other formats, this number consists of the return of the original stake. Therefore, a winning bet of $1 at 2.00 odds returns $2 — the original $1 stake and winnings of $1.
Here's another example: A winning bet at odds of 2.50 would mean that a bet of $1 would earn $2.50 ($1 original stake and $1.50 in winnings). At 1.75 odds, a winning $1 bet would see earnings of $1.75 ($1 original stake and $0.75 in winnings).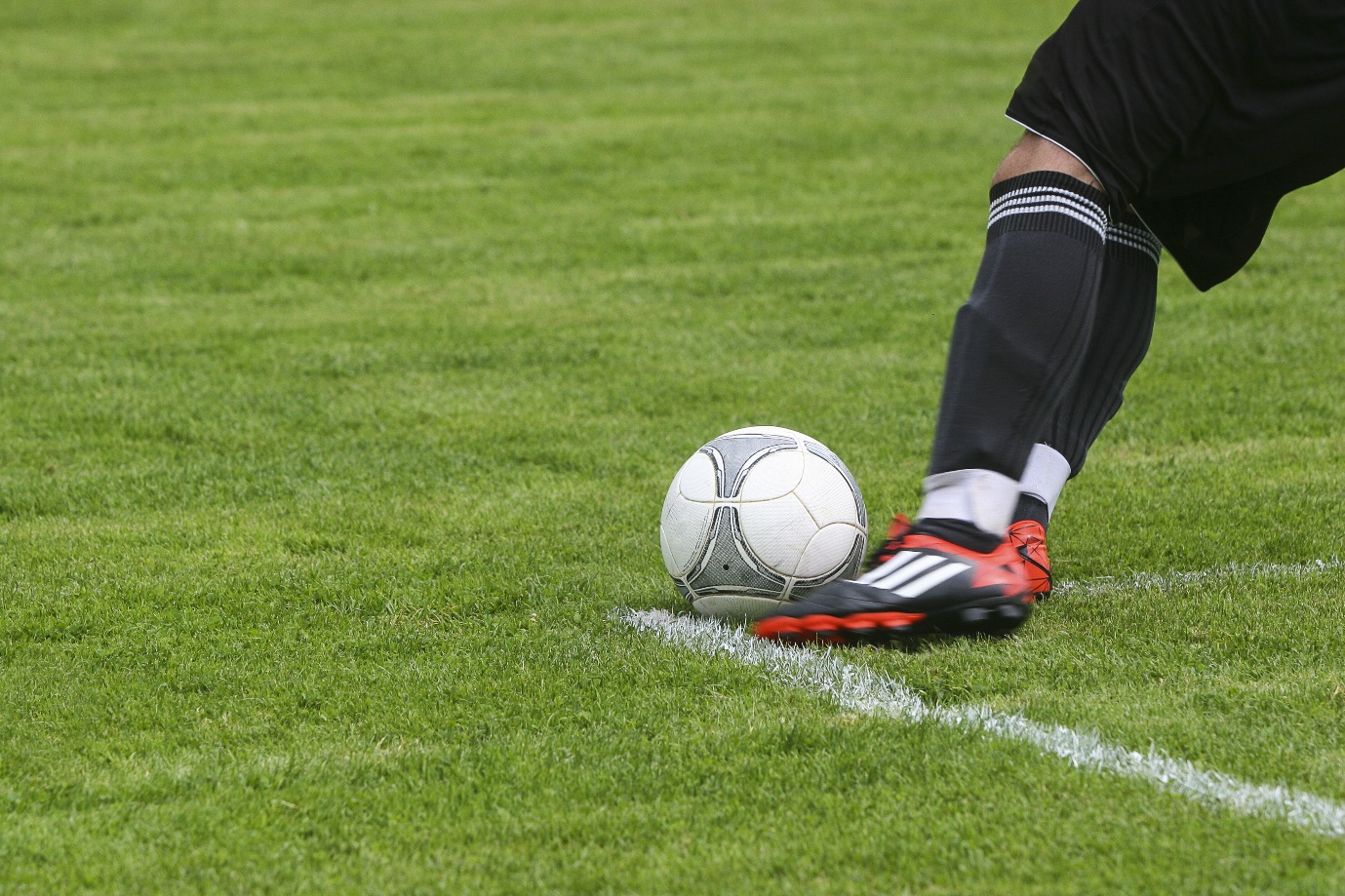 Slash odds
In most regions outside the US, slash odds are utilized — a fractional representation that uses the same idea as American odds.
The soccer odds are represented as a fraction in this method. The numerator lists the winning total while the denominator lists the equivalent bet. For instance, a $3 bet would lead to a $10 win if the odds are 3/10. If the odds are 7/12, a $12 bet would lead to a $7 win (in addition to your original stake).
American odds (plus/minus)
Soccer odds are shown in plus/minus format in the US, which is commonly known as the American odds.
Minus odds:If you need to win $100, betting on the number indicated after the minus '-' sign is recommended. For instance, if the odds are -130, you'll have to bet $130 to win $100 on a winning bet (besides getting your original stake back). The odds are scalable from there, which means, you'll earn $10 (on top of your original stake) by placing a bet of $13 at -130 odds. Likewise, you'll win $1 by placing a bet of $1.30 at -120 odds, and so on.
Plus odds:When there's a plus sign in front of the number, you'll win the number that comes after the plus '+' sign for every $100 bet in case of a successful bet (in addition to your original stake). For instance, at +130, you'll win $130 on top of your original stake ($230 total) if you bet $100 on that outcome. However, you don't have to bet $100 — a $1 bet at +130 would win $1.30, a $10 bet at +130 would win $13, and so on.
Looking for soccer betting tips? Turn to Betting Sites Ranking!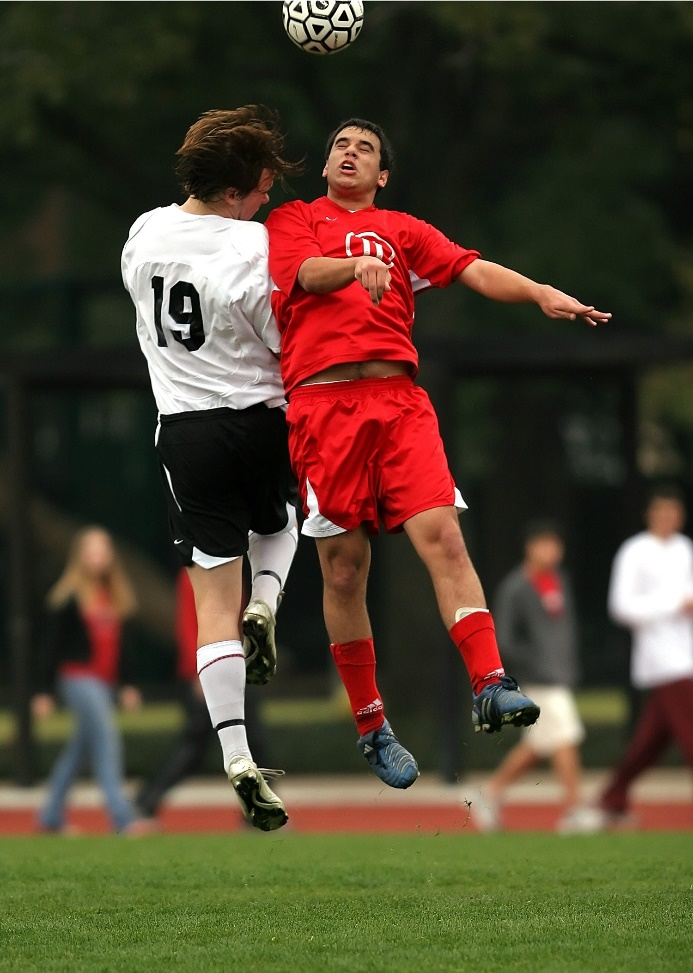 Converting between odds
If you'll be switching between odds, remember that every type of odd, regardless of the specific format used, is only just fractions.
If you're looking at + American odds, put the number displayed above 100 and move forward. For instance, the odds of +130 mean 130/100. Get slash odds of 13/10 by simplifying the fraction to. Now, convert the fraction to a decimal (1.30) and add '1' for 2.30 decimal odds.
American odds:+130
Slash odds:130/100 (13/10)
Decimal odds:Convert the above fraction into a decimal, which leads to 1.30. For the odds of 2.30, add a '1.'
When it comes to negative American odds, perform the same procedure after flipping the fraction: -130 would mean 100/130. Shorten the fraction to get slash odds of 10/13. Now, convert it into a decimal (0.77) and get decimal odds of 1.77 by adding '1.'
American odds:-130
Slash odds:100/130 (10/13)
Decimal odds: Converting the above fraction into a decimal will lead to 0.77—for odds of 1.77, add a '1.'
Subtract '1' from decimal odds if you're converting from decimal odds to some other format —since decimal odds comprise the original stake and others don't, it should be removed.
In search of the best crypto betting sites to bet on soccer? Look no further than Betting Sites Ranking!
Soccer betting tips
Like other sports, there are numerous variables in soccer. Despite best efforts, chaos may unfold in a match that features 22 players on the field and thousands of actions taking place over the course of 90 minutes. One goal, one injury, or one red card is enough to change a game's course. So, keep the following betting tips in mind while betting on soccer: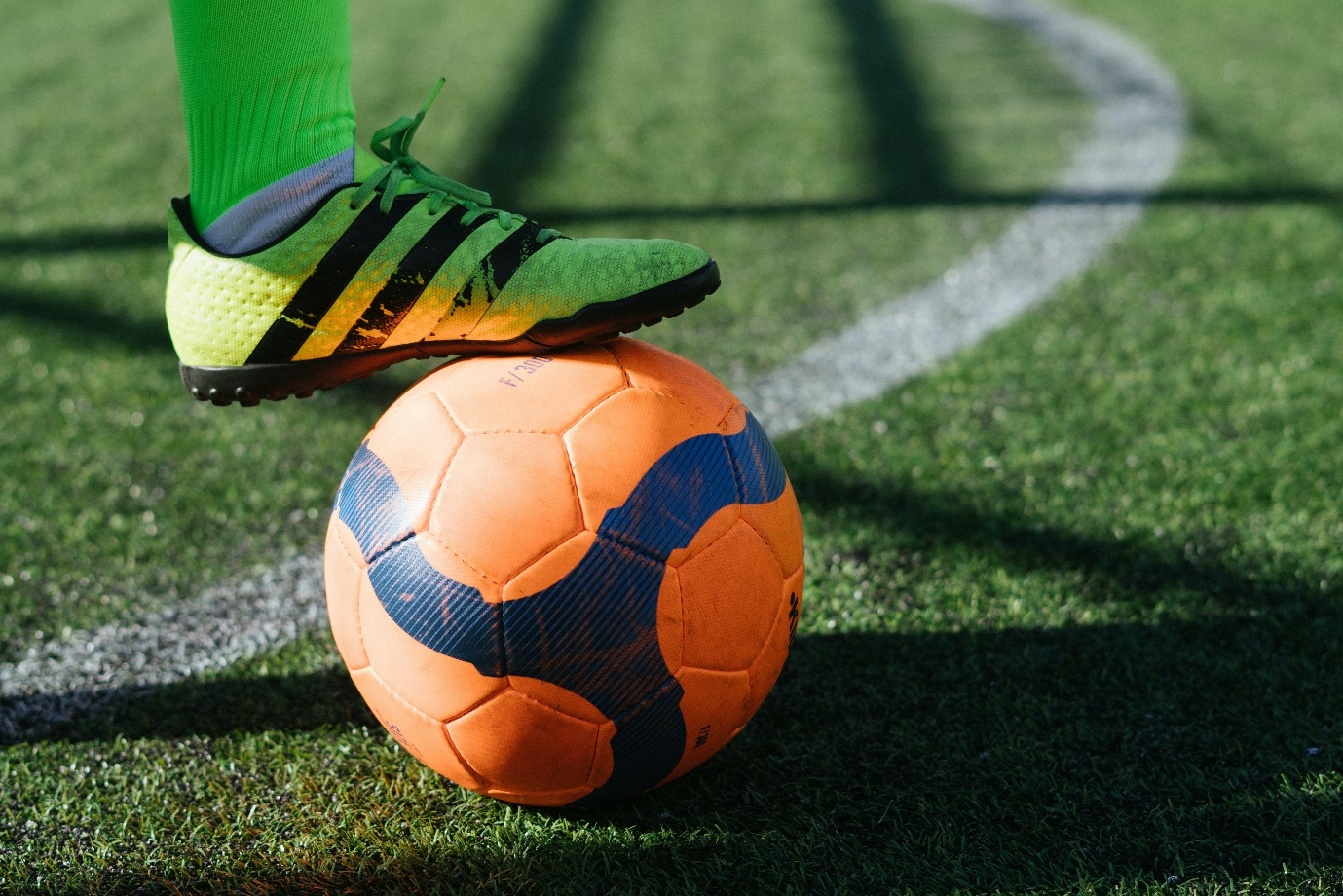 Expect anything
While soccer is a game of teamwork, technical ability, anticipation, speed, and skill, it may sometimes feel like a crazy game of chance with just one deflection enough to change the outcome of a match.
So, factoring in a little surprise element in your betting is a sensible strategy.
Don't buy into story lines
Yes, the pregame and postgame comments by club executives and managers, the general chatter, transfer buzz, and storylines are part of being a fan. However, those media-hyped storylines usually don't have much bearing on how a team plays on the field.
The form of players, recent matchups against an opponent (or similar opponent), or their recent trends all weigh more heavily when it comes to determining a team's win or defeat in a match. However, major storylines and headlines still have the potential of upsetting the psychological makeup and preparations of a team, monitoring which is very important.
Here's more to consider: if a story gets a fair amount of media traction, it may steer most of the bettors to a particular side, skewing the soccer odds. This as well as other fluctuations in the betting market in reaction to news stories may present certain opportunities for those who can block out or sift through the noise.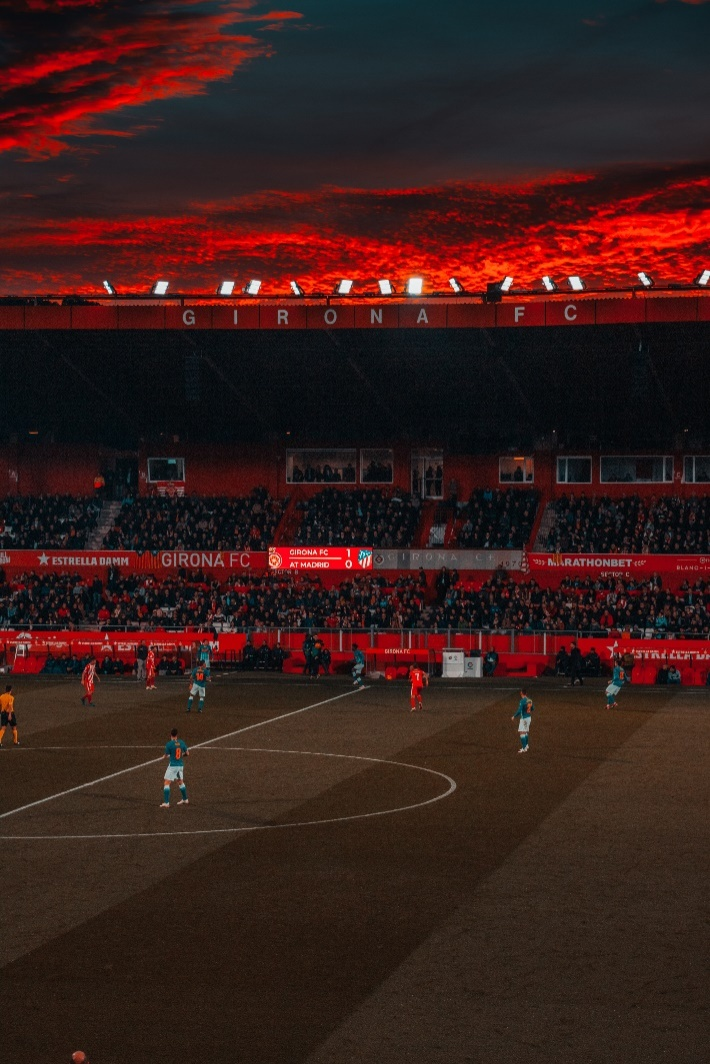 How does a team plan its goals?
Many statistics shine a light on a team's tactics to create goal-scoring opportunities:
What part of the attack is the weakest?
What are their crossing statistics?
Do they have an important playmaker — someone that creates big chances? (big chances per player are tracked)
Do they go 'Route 1' hoofing long balls behind the opposing line and over the midfield? (long-distance passes are tracked)
Do they sit back and relax in a bid to find moments to counterattack? (Low possession percentage but comparable shots on goal)
Do they score big on possession and try to break down the opponent in the final third? (high number of passes or touches in the final third)
To handicap a match, you should understand these strengths and weaknesses.
For instance, Luis Diaz — a Liverpool winger — is an on-the-ball dribbling whiz. If he goes up against a right-back who isn't good at one-on-one defensive situations, Liverpool will be in a good position. However, if the opposing defender is a high-quality tackler, he can keep Luis Diaz in check and the Reds will have to look for other ways of creating chances.
Looking for the best betting sites in 2022 to place bets on soccer? Betting Sites Ranking can help!
Don't ignore the pressing stats
Both pressing and counter-pressing have become an integral component of the identity and style of numerous clubs competing at the top level. Since it has become extremely important, understanding how effective clubs are when playing through an opponent's press and when applying the press against other teams is important. Do they press right from the start? Do they sit back, absorb pressure, and don't even bother to press?
Recently, basic data that can help understand how effective a team's press is has become available to the general public. However, accessing more granular data requires the club to pay some money. Following are some common stats that can help paint a picture:
OPPDA (offensive passes per defensive action): On average, how many passes the team in question strings together against opponents
PPDA (passer per defensive action): On average, how many passes a particular team allows an opponent to string together
Total defensive actions (as well as the opponent's defensive actions)
Duels won and lost
Possessions lost (as well as the opponent's possession lost)
Pressure success rates in certain zones (also for a team's opponents)
Successful pressures and total pressures (also by a team's opponents)
Teams that are good at pressing can be dangerous in transition. In contrast, mistake-prone teams may end up getting skewered by pressing opponents.
Let's take the example of Leeds United in 2021/22. Under ex-manager Marcelo Bielsa, they took extreme risks, such as playing a high line to overwhelm an opponent before they had a chance to counter. While this strategy can be effective with the right set of players, it backfired in the case of Leeds. One example of Leeds getting exposed is the second goal in their 4-1 loss to Arsenal.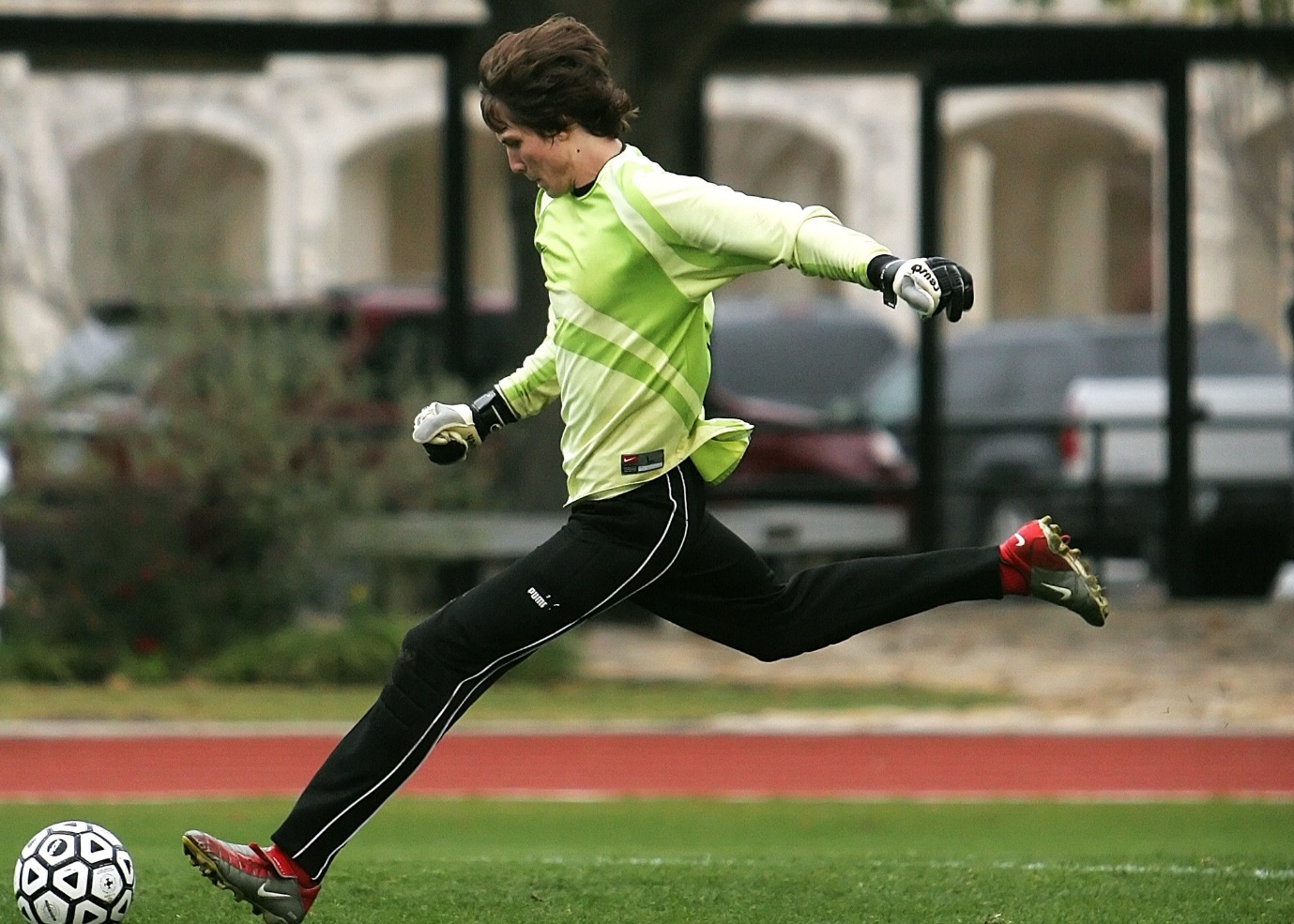 Watch the teams before placing your bets
Going solely off numbers on a computer screen won't take you far — you should watch the teams play. The eye test carries the same importance as the readout on paper.
Statistical measurements can't tell everything, which is why watching teams is important. For example, a team's tactical balance — how certain players perform in different environments, how a team responds when faced with adversity, and whether the manager impacts matches and makes substitutions—is very important.
Watching the game is the only way to get a gist of a player's or a team's on-field personality, which should translate into an ability to spot value picks in the betting market.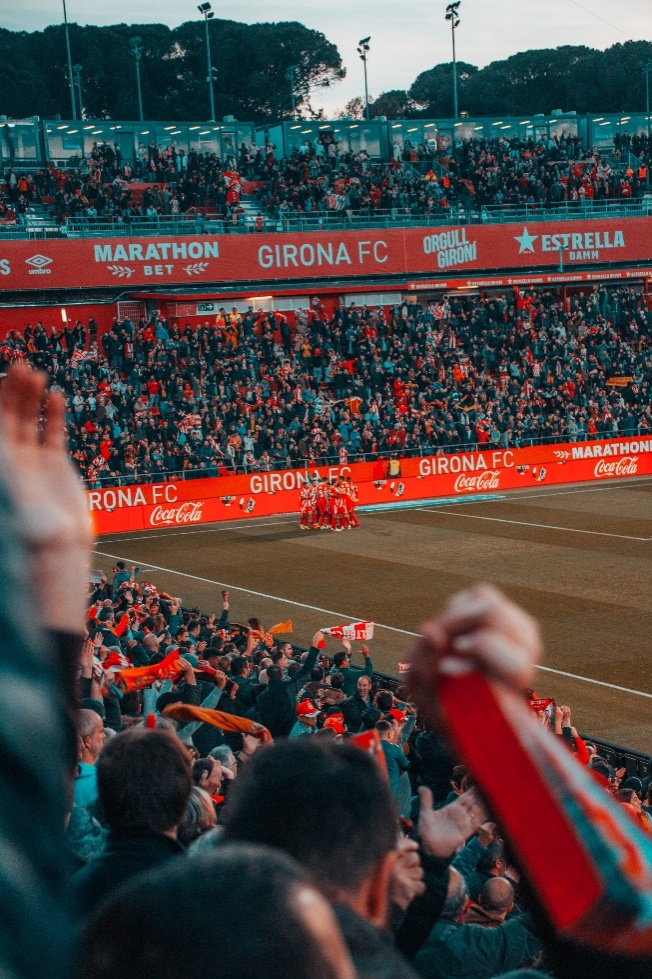 Dive into the advanced statistics
There's a lot of data available nowadays that may shine a light on how players and teams may perform against certain playing styles or opponents.
Statistics such as pressure rates, individual duels won/lost, expected goals (for and against), as well as many others can help inform a punter. Detecting individual player matchups within a game may also be a decent way to find an edge in the betting market.
For instance, Harry Kane, a Tottenham striker, turned on the jets in the 2nd half of the 2021/22 season. He scored just 5 goals through the first 22 games. Nobody saw the late-season revival coming, right? Wrong. Plenty of people who did their research knew what was coming.
Kane amassed 9.38 expected goals (xG) through his first 22 matches. However, he found the back of the net only 5 times — a differential of -4.38. But Kane has been an xG performer throughout his whole career, and this suggested a correction to the man.
Kane ended up scoring 12 goals on an xG of 9.38 through the final 16 matches of the season (an overperformance of +2.62), helping his team qualify for the Champions League in the season's final week. Bettors who did their research probably had the jump on this late-season flourish.
Looking for local soccer betting sites? Visit Betting Sites Ranking now!
Road and home forms can be critical
When handicapping a match, road and home form can come into play. Often, teams play quite differently at home versus on the road.
For instance, within the friendly confines of their King Power Stadium, Leicester City was incredible in the 2021/22 Premier League season, bagging 10 wins, 4 draws, and just 5 losses (a combined goal differential of +11 at home). Most of their home losses came against the top 5 times. On the other hand, they lost 9 matches, drew 6, and won just 4 games on the road — a goal differential of -8 (that is, they ended up allowing 8 more goals than they scored on the road).
They took this poor road form to other competitions. Dumped from the Europa Conference League semifinals with a 1-0 loss on the road at AS Roma, losing twice on the road in the Europa League group stage and getting eliminated, and crashing out of the FA Cup on the road at Championship side Nottingham Forest meant they didn't do well at all.
You should also know when there's no meaningful disparity in the road/home splits. It doesn't affect all teams, which the statistics will show.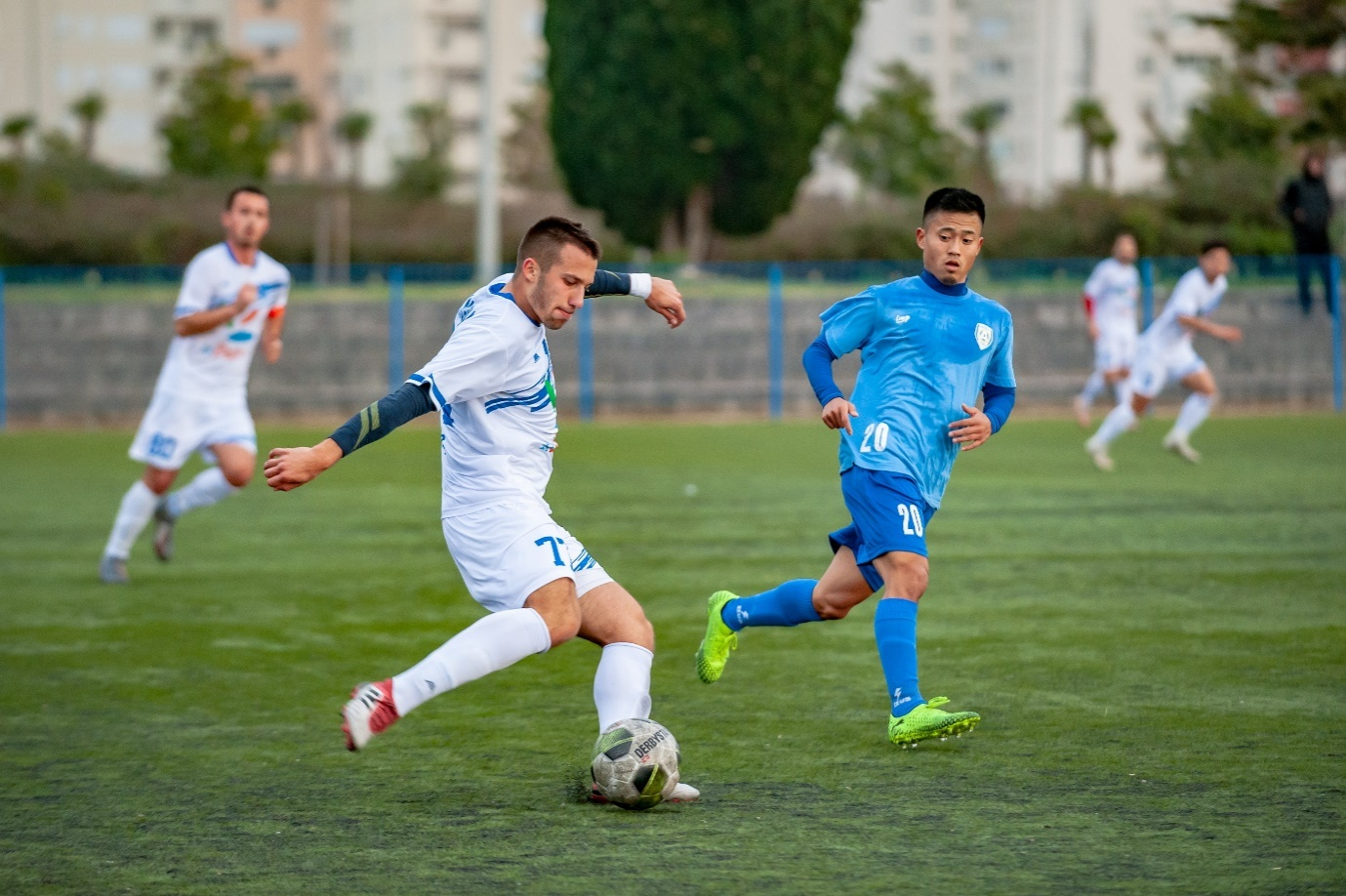 While historical trends matter, recent trends are more important
Trends are one of the biggest components of soccer betting research.
While historical trends between two teams, including the particular stadium a match will be played, are a common part of soccer match previews, recent trends matter more. This is because clubs keep changing coaches and players from season to season.
Compared to a head-to-head match from a decade ago, how a team has played the opponent recently (or against a similar opponent) is far more relevant.
In search of the best soccer betting apps? Betting Sites Ranking is the answer!
Check the team's travel load and schedule
Although additional substitutions have been allowed in the Premier League — allowing teams the opportunity to rotate players — fixture and travel congestion may still present a substantial drain on squads, especially those that don't have much depth.
So, reviewing a team's recent and upcoming schedule is highly recommended. Do recent results indicate fatigue? Is the team trending up or down? Has there been rotation regularly? Have any players been overused of late? How far did the team travel recently, and what was the timeframe like?
While coaches and players will never admit it, trap games are real. Trap games are played against sides that are considered inferior opponents. If these games come directly before a big match, the coach and players might find themselves looking ahead despite their best judgment.
Always check injury news and lineups
Almost every punter knows the importance of a player's injury news. However, monitoring injuries isn't enough. Never confirm bets, especially those placed on players, until the official lineup for that specific match is announced.
For instance, if you're looking to place a bet on Kylian Mbappe to score a goal, ensuring he's both healthy and part of the lineup is important. While you may lose a decent value on the bet by not placing a bet beforehand, that's better than failing the whole bet before the contest begins.
Even if a competitor is playing consistently and seems healthy, managers and coaches switch players depending on their workload schedules that aren't made public. Other times, some individuals are favored against certain opponents due to their skillset. Therefore, predicting who will be part of the official lineup can be hard. So, just wait until there's an official announcement of the lineups.
Looking for local betting sites to bet on soccer? Visit Betting Sites Ranking now!
Betting Sites Ranking is a website that's dedicated to comparing bookmakers and bringing you the best bang for your buck. Their professionals have years of experience and expertise across a number of geographical locations and are committed to bringing you the best current bookmakers from every country they cover.
Whether you're in the US, India, the Persian Gulf, Europe, or China, you can rely on us to bring you betting websites that are really worth your time and money.
Their website  has more information on their UEFA predictions and NBA lines.