The biggest hurdle when it comes to sports betting sites is finding appropriate banking options that are available for your region. Many punters struggle to find proper banking options, so they miss out on good online bets. Top online sportsbooks have been adding more and more banking options to facilitate their users, especially international ones. Still, given the layout of the sites, the rules and regulations they have to follow, and their terms and conditions, bettors find it difficult to use these options.
Quick Deposits But Slow Withdrawals
Even if an online bookmaker has an easy deposit method, the withdrawal options are still old-fashioned, and bettors have to wait a long to get their winning. This decreases their morale, making them less likely to use those betting sites. This just makes it difficult for punters to enjoy a good online betting session without worrying about complex banking options. This is also a big reason why online sports betting is finding it difficult to gain popularity in several regions worldwide.
Shady Scam Sites
On the other hand, bettors find it difficult to make appropriate bets, so they turn to shady sportsbooks with vague licenses. However, these types of sites are just scamming people most of the time, so even if they highlight easy banking options on the website, it's highly unlikely that punters who use these sites would see their winnings anytime.
What Are The Alternatives?
This takes us back to the main issue of insufficient banking options. We've created this guide to help new and pro punters gamble on multiple online sports gambling sites using different banking options.
How Does Sports Betting Work?
Finding The Right Site
The first step in online betting is finding the right sports betting site. Preference for sports betting sites depends on several factors, including region, banking opinions, selection of sports, selection of bets, promotions, and bonuses. You can choose more than one gambling site depending on these factors.
Or you can start with a list of sites and narrow your options depending on the available features. You can even check the reviews of these sites to help make your pick. Once you've decided on a site, it's time to move on to the next step of creating your account.
Creating An Account
The process of creating an account depends on several factors that are unique to each online sports betting site. Some gambling sites must add certain conditions depending on the location and license, so make sure you go through the signup requirements before picking the site.
Other than that, the signup process is pretty straightforward. You have to give out some basic information, and you're good to go. Sometimes, the sites ask for verification, which is also unique to each site. So you'll have to look it up before you begin the signup process.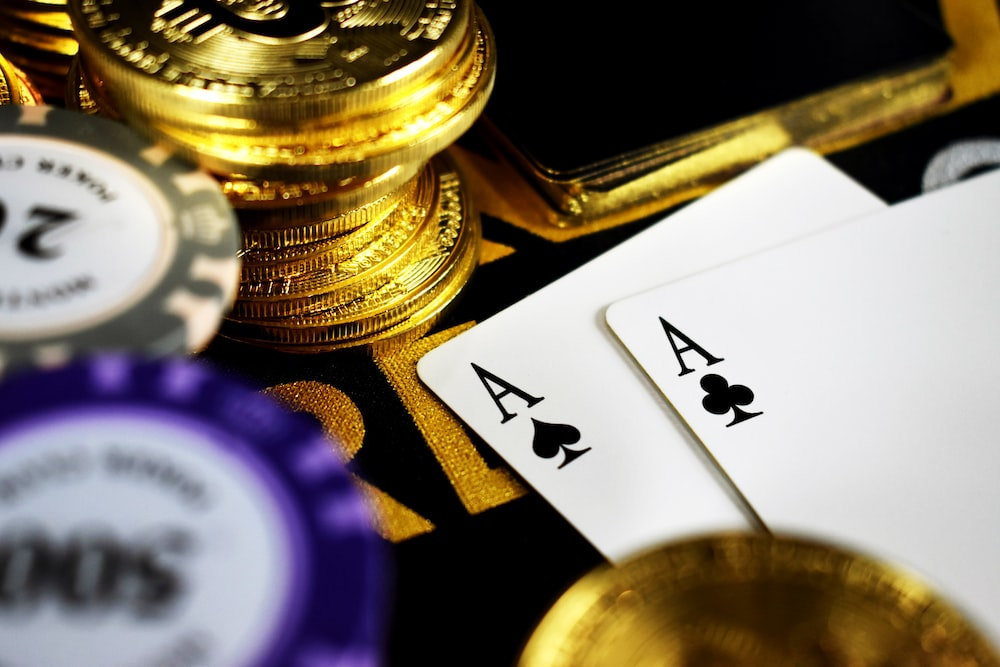 Depositing Money
Once you're done with the signup, you'll need to deposit money in your account before you can start betting. Depending on the site you pick, you'll get several deposit options, such as bank transfer, wire transfer, e-wallet transfer, and cryptocurrency. You'll have to determine which one you'll pick.
Moreover, each payment option will have a different deposit and withdrawal time. For example, wire transfers take a few business days to credit the money, while e-wallets are much faster. Additionally, depending on your region, you might be restricted to only a few options. Some online bookmakers only allow wire transfers for international bettors.
Looking For Wagers
Once the money has been deposited, you can start betting. Each site has a menu of available sports from which you can select the sport you want to bet on. Some betting sites have a wider selection compared to others.
At this stage, you can also be limited to a few options depending on your location. Once you've picked a sport, you can see the available bets and choose one. You must understand different types of betting. Otherwise, you won't be able to make winning bets.
Making Bets
You can either make bets immediately or wait a bit to see better odds. Since online gambling is done in real-time, the odds might change after a few days. So waiting for the best ones isn't a bad idea. But make sure you place your wagers before they close because many bets, especially the top ones, stop accepting wagers after a certain time.
Withdrawal
If you've successfully made winning bets, your winning will be available for withdrawal. You can select how much you want to withdraw from your profile. You can also select which withdrawal method you want to use from the menu. Most betting sites have a selection of deposit methods, but their withdrawal options are limited. Make sure you're aware of this before you make your account.
Bonus And Promos
Many punters don't consider bonuses and promos useful, but that's not true. You can save a lot of money through bonuses and promos while still making wagers. Almost all online bookmakers offer a signup bonus ranging from $100 to $1000, depending on your deposit amount. You can use this bonus to make bets and win big.
Moreover, even if you won't win the bets, you won't lose any of your own money, so your deposit will stay intact. Besides bonuses, betting sites also run promos for many top sporting events, and you can win bonuses and free bets through that as well.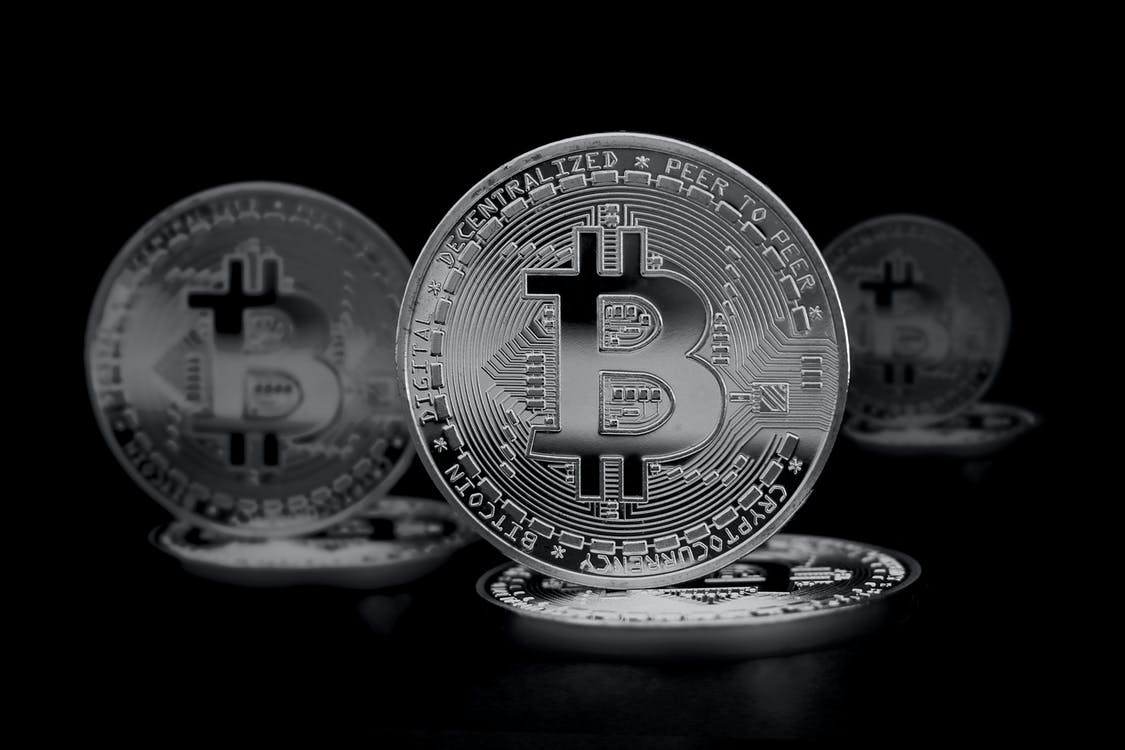 How To Bet Using Different Banking Options?
Credit Cards
Credit cards are probably the most widely used option for topping up your online sportsbook account. The reason is that credit cards are powered by either Mastercard or Visa, which are international services. It doesn't matter which country you're from. You can easily top up your account if you have a card through either of these services.
Moreover, another great factor about credit cards is that you don't need to have the amount available in your account because the money is transferred on credit. So even if you don't have enough funds, you can still make bets on sports betting sites easily.
PayPal
Even though PayPal is an e-wallet in nature, its widespread acceptance sets it apart from other wallets. Having a PayPal account allows you to transfer money to other PayPal accounts from all over the world. So if your online gambling site accepts deposits via PayPal, your nationality won't matter.
All you need to do is have a valid account. But unlike credit cards, you need to have enough funds in your PayPal account to make deposits because the service isn't available on credit.
Cryptocurrency
One of the newer methods of making deposits is through cryptocurrency. In the past few years, crypto has taken the world by storm, and many top bookmakers have started offering crypto betting options. 
One drawback of using crypto is that it has an overly complicated transfer option due to the volatility of the currency. There are several security checks you need to pass through to be able to transfer the money. But if that doesn't bother you, crypto is a safer option because sites that use it need to maintain a certain level of security, making it more trustworthy. 
Wire Transfer
The oldest method in the book, wire transfers, has been around for decades but still remains one of the most popular methods for deposits, especially among international gamblers. The wire transfer method is commonly used for withdrawals, but some sites also allow you to deposit using wire transfer.
The method is secure, however, takes a long time to process, which is why you need to plan ahead if you're going to use wire transfers to make bets just to make sure the money gets in your account on time and you don't miss any bets.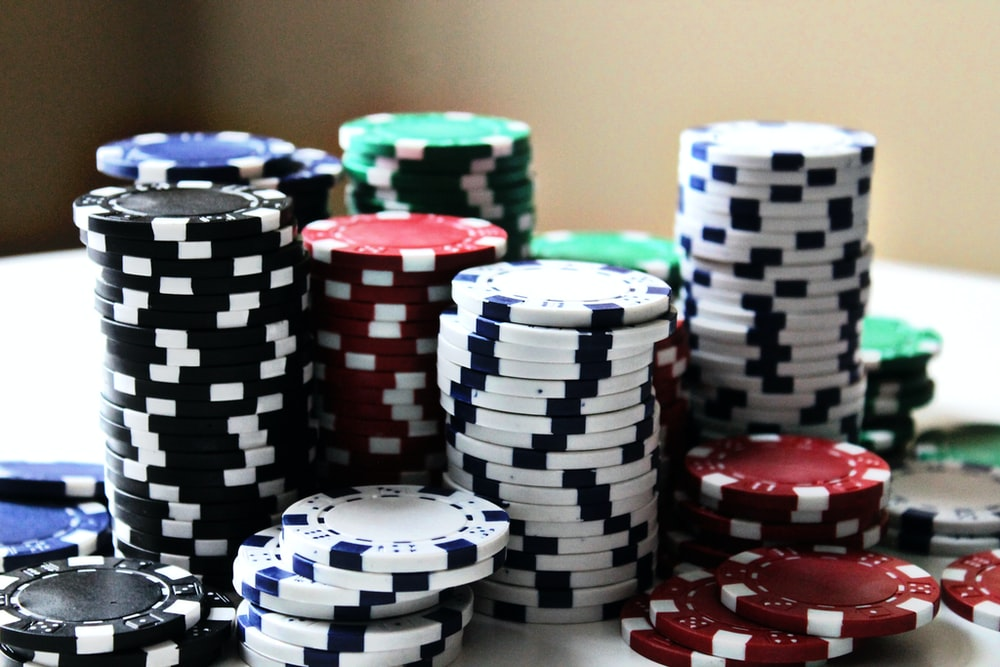 Bank Transfer
Bank transfers are similar to wire transfers because they are both done through the bank. However, with wire transfers, the bank acts as a middleman. On the other hand, bank transfers are direct.
Bank transfers are commonly used for domestic transfers, while wire transfers work internationally as well. If you're betting on a sports betting website in the same region, you won't have to use the complicated wire transfer method. Instead, you can use bank transfers to make direct payments. This method is also a bit faster.
E-Wallets
E-wallets have become extremely popular recently, and people use them for all kinds of monetary transactions, from buying groceries to receiving their salaries. Many online bookmakers also allow e-wallets to make deposits.
Some e-wallets like Skrill can also be used internationally, making it easier to make payments to betting sites that are based in different regions. With e-wallets, you have the flexibility to transfer as little or much as you want without any trouble. Moreover, e-wallets are the fastest options to deposit money because the transfers are instantaneous.
E-Check
E-check is a digital version of regular checks, similar to direct debit. The benefit of using e-checks is that if the gambling site allows you to transfer money via checks, you won't have to physically deposit one in a bank account. Instead, you can do it from the comfort of your home via e-checks. These checks are transferred directly from your account to your betting account.
Western Union
Western Union is a good option if you're having trouble finding good banking options for your sportsbooks using only cash. But the process of transferring money is quite extensive. Not to mention that you'll have to repeat this process each time you want to make a deposit or withdraw money. First of all, you need to find an active Western Union location.
You'll need to physically go there and ask to transfer the money into the sportsbook account. The money will be sent to the sportsbook and not to your account. Once the payment is cleared, and the online sportsbook has completed its checks, the money will be deposited in your gambling account, and you can start betting. However, other easier methods are available, and this should be a last resort if you can't use any other option for your deposit.
Third-Party Transfers
This method isn't that safe, but many people still use it to make deposits. This method is suitable for locations where all the other methods don't work. It involves a middleman who takes money from you and transfers it into your gambling account.
The middleman usually holds international bank accounts, e-wallet accounts, or crypto accounts. They charge a small fee for the transfers too. Once you pay them the fee, they'll transfer the amount to your account. However, the risk of getting scammed is quite high with this method. Not to mention, you'll have to pay extra each time you want to deposit in your account.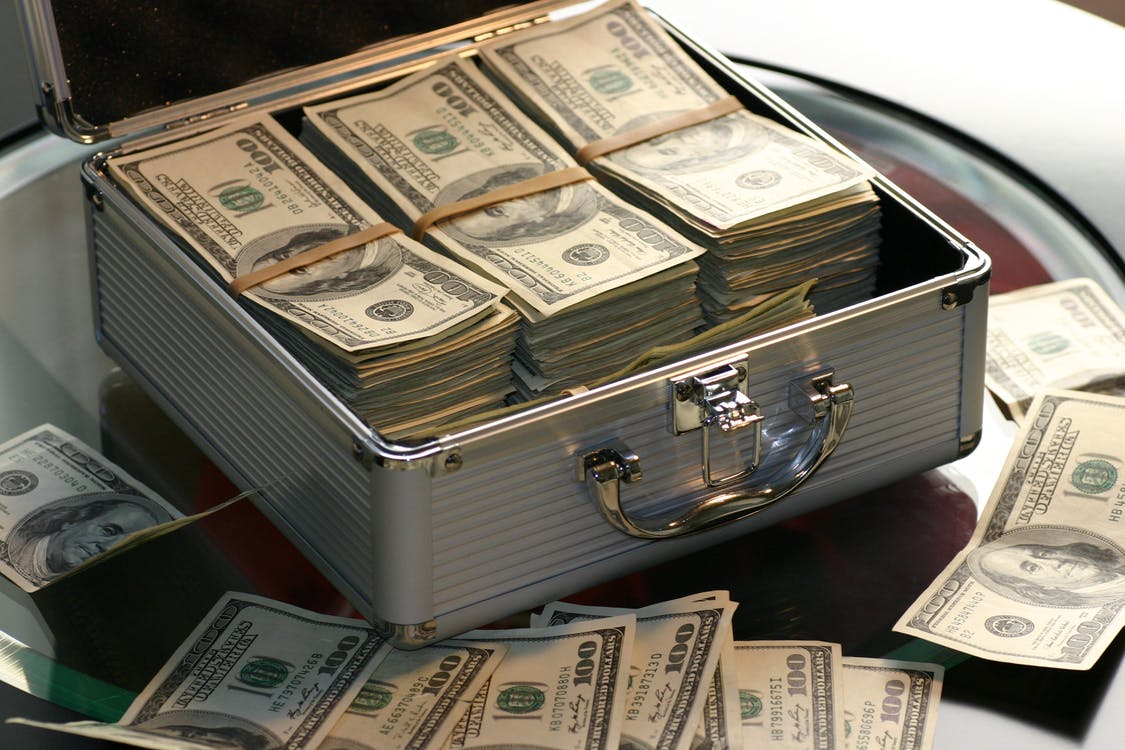 Some Things To Be Careful About When Depositing Money On Gambling Sites
Don't Save Your Card's Information On The Sites
This is more of a money-saving hack than a banking one. Having your credit card information saved on a betting site makes it easier to deposit money anytime. However, this easy access to money compels people to gamble more. It can also lead to gambling addiction. But inserting your card's information each time you make a deposit reduces the amount of time to deposit money. It also prevents your information from being stolen if the site gets hacked.
Be Careful Of Scam Sites
Many online gambling sites maintain a façade of being authentic, but they aren't. These sites allow you to deposit money and make bets but won't let you withdraw it. There are always some technical issues or failed transactions that prevent you from withdrawing your money.
By that time, most people have invested a lot of their money, so they're at a loss. A good way to determine such scams beforehand is to check the site's reviews. If a site has overly positive and negative reviews, it's a good indication that it's a scam. Similarly, if you can't see the site's license easily, this should also raise some red flags.
Don't Give Out Your Personal Information
Online betting sites are required by law not to ask for your personal banking information as it can lead to fraud. But certain scam sites ask people for more information than necessary. Once you give it to them, they empty your accounts. When you see sites asking for more information than what's usually required, it's a good indication that the site isn't trustworthy.
However, many people still fall for these scams and lose money. Moreover, your bank will also inform you in case of any fraudulent activity, so don't dismiss it and immediately ask your bank to take action against it.
Don't Transfer Huge Amounts
When you create an account, online bookmakers offer you a deposit match, so the higher amount you deposit, the higher the profit match bonus you'll get. But that offer is for one time only. Once you get your deposit match, you should refrain from depositing huge amounts.
Doing this will deplete your funds faster because the more money you have in your account, the more bets you'll make. In the long run, this can lead to gambling addiction, and you may lose a lot more than what you've won.
Make Sure You Can Withdraw Money In Your Region
Depositing money on online sportsbooks isn't a challenging task. It's the withdrawal that's the issue. You can deposit money using international cards, but your winnings can't be credited to the same cards. You need to link your bank account, e-wallet, or any other type of account. Or you would have to settle for wire or bank transfers.
These types of transfers take a long time and may include bank charges. So make sure you're well aware of the withdrawal options for your account before you signup. Moreover, some sites limit how much you can withdraw at a given time. You might have to pay additional charges if you withdraw more than once.
Some Tips To Make Bets While Saving Money
Make Small Bets
Certain bets require more money than others. These bets also have higher payouts but are quite difficult to win. On the other hand, some bets require small amounts of money and have smaller payouts, but they're easier to win.
Picking smaller bets allows you to make more bets with your deposited amount. This also increases your chances of winning more money. Small bets also improve your betting skills over time, and you can make winning predictions easily.

Always Set A Limit
A good way to save money is to set a betting limit. This also prevents you from getting too worked up over bets. People who bet on their favorite teams or matches get emotional and spend more on betting than they can afford. This is because they don't have a betting limit and keep depositing money to make more bets.
But you should know that winning bets is not about making as many bets as possible. Instead, it's about being strategic. Your favorite team isn't going to win all the time, but you won't win any bets if you keep wagering on them. In addition to being strategic, setting a limit on the amount you can wager will also help you stop rage betting.
Check The Authenticity Of The Betting Site
To ensure you'll get your money once you're finished betting, always make sure you're betting on authentic gambling sites. Check the site's reviews, license, and banking options to ensure you're not getting scammed.
Going to renowned sites is always a safe option. But make sure these sites are allowed to operate in your region because there's no point in signing up and depositing money if you can't withdraw it later.
Go For Easier Bets
Easier bets like Moneyline bets and totals have lower payouts but higher chances of winning. People avoid these bets in favor of more complex ones so they can win more. But those bets are risky, and you need a lot of experience to nail them. Easier bets don't require much thinking and you get to win something.
Even if you're a newbie, you can learn how to make winning bets on Moneyline and totals in no time. Additionally, the money you win might be too small for the withdrawal, but you can reuse it to make more bets.
Always Avail The Promos And Bonuses
Promos and bonuses may seem like gimmicks to most bettors. The main purpose of these bonuses is to attract more people and get them to spend money on bets. Even if it means giving them free bets, if you act smart about it, you can save money instead of wasting more. First, always avail the signup bonuses, including the deposit match and free bets or spins.
Second, whenever there's a promotion going on, always avail it. The process may be complicated or tiring, but it'll help you spend less money when you bet. This is especially important if you're an occasional bettor who doesn't like spending too much on online bets.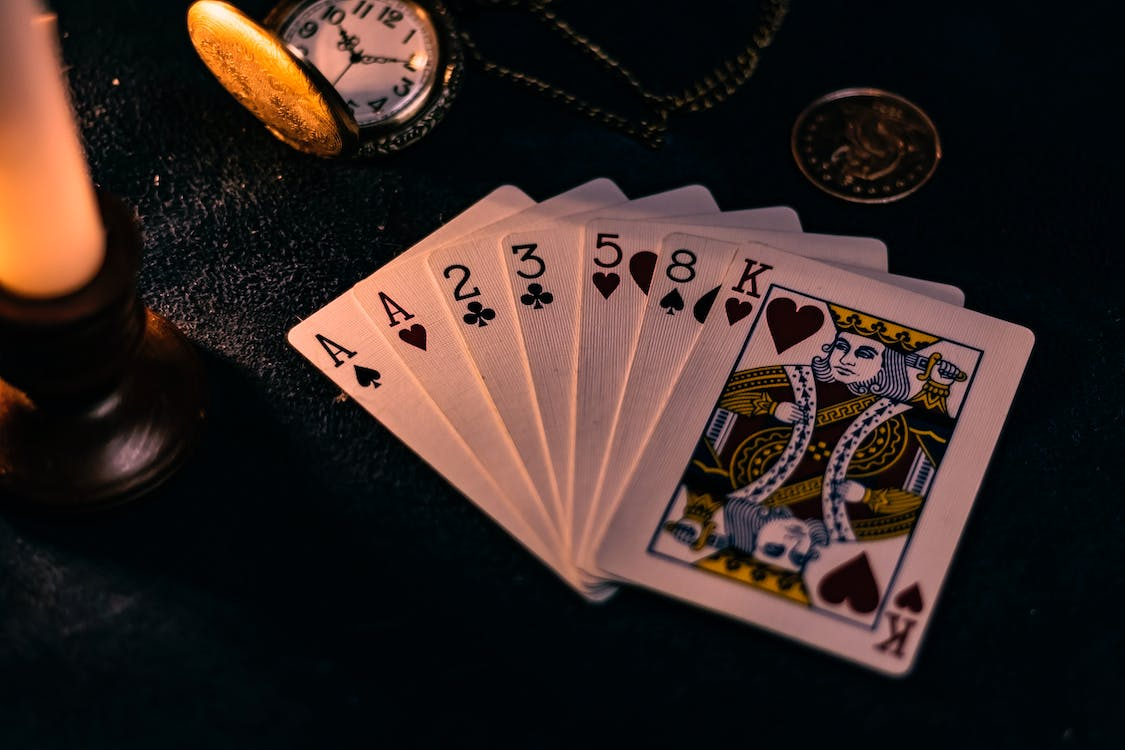 Find The Best Online Gambling Sites With Betting Sites Ranking
Betting Sites Ranking is an online listing site that ranks the top online sportsbooks from all over the world. On the site, you can find a vast collection of sports betting sites, casino betting sites, crypto betting sites, and many more. You can even find sports-specific gambling sites if you're looking for specific online bookmakers in a country.
The site is also great for newbie bettors who want to learn more about online gambling. That's why you'll find a selection of betting guides and blogs on different topics related to online gambling. Not just that, but you can also find guides for pro gamblers who want to polish their skills further.
For those who love old-fashioned casino betting, you can find many great casino gambling sites with a large collection of betting games, such as roulette, blackjack, and poker. Besides that, you can also find reviews for betting sites, information about bonuses, rewards and signup bonuses, and specific promotions.
Punters can even compare different gambling sites to find the ones that fit them best. They can also find sites that have multiple banking options. If you're hesitant to share your information on betting sites, you can easily find a list of no-verification betting sites on the platform.
Besides looking up sites, punters can also find specific bets available for upcoming games, including NFL Bets, UEFA Bets, Golf Bets, and NBA Bets. You can even check the top daily bets for events happening in the next 24 hours. So hurry up, head over to the website today, and start betting!