When the World Health Organization (WHO) declared COVID-19 a global pandemic back in March, the world of sports took a big hit. Major events, such as the Japan Olympics and the UEFA Euro 2020 were postponed, and major leagues such as the English Premier League, the Spanish La Liga, and the Italian Seria A were abandoned mid-season.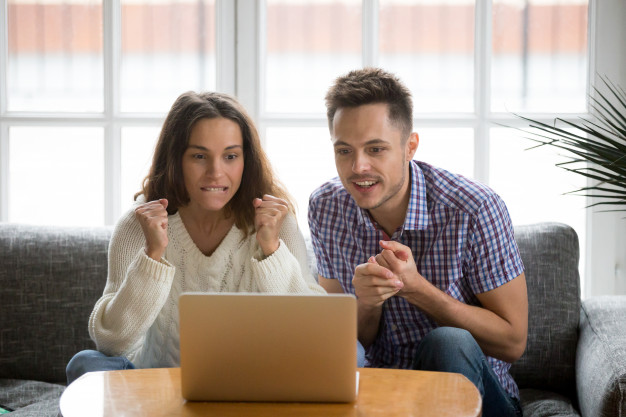 The ramifications of the pandemic were felt throughout the sporting world, with lower league football teams already facing financial difficulties.
How is the Online Betting Industry Coping
While the sports betting industry took a major hit in the initial stages of the pandemic due to the suspension of live sporting events, the setback wasn't as severe as first feared. With most countries going into lockdown and imposing social distancing rules, brick and mortar casinos and betting houses were forced to shut down.
This proved to be the silver lining for online betting sites as more and more people are going online and turning to alternatives. With most sporting events and leagues postponed, online casinos and betting sites reported increased online activity on virtual sports games and e-sports.
Many punters also turned to live dealer casino games, such as online baccarat, bingo, scratch cards, and poker, which are offered by many major online betting sites.
What Can We Expect in the Future
As we go into 2021, things are looking much brighter. Many sporting events and activities have resumed. For instance, the majority of European football leagues resumed in June 2020, and even went on to wrap up their seasons, with the remaining games being played behind closed doors. In July, we saw the conclusion of the 2020 season of the UEFA Champion's League, in which Bayern Munich defied the odds and emerged as winners for the sixth time.
All in all, it can be safely said that global sports industry is firmly on top of the pandemic, taking proper, responsible precautions to protect the health of athletes and the other people involved. In doing so, they've created what could prove to be a lucrative spread for all future sporting events, and those who love to wager on them.
Although we don't know when we'll see stadiums and sporting venues be full again, we're at least at a point we can watch our favorite sport on TV, and are able to bet on them.
Looking to find the top betting sites in your country? Well, you're at just the right place! Using our extensive network of industry insiders and vast knowledge, Betting Site Ranking reviews and ranks the best betting sites in the world, so you don't have to risk losing your money on questionable platforms!