Despite the power of determined lawmakers and strong religious influences, sports betting has been an integral component of the American culture for a very long time. Today, online sportsbooks in the US process millions of bets every year, making it an industry that generates billions of dollars in revenue.
Here, we provide a brief history of sports betting in the United States:
The 1960s – 1980s: Congress establishes new laws
Congress, which was led by the US attorney Robert F Kennedy, worked resiliently to pass bills to reduce illegal sports betting. However, illegal bookmaking went on and picked up pace during the 70s and 80s. During this time, Atlantic City, New Jersey also made itself a firm player in the US gambling industry.
The 21st century: the emergence of online betting sites in the USA
Thanks to a lot of technological advancements, the history of sports betting sites in the USA goes back to when people demanded ways to place sports bets – and play casino games – online. And, by the early 2000s, online gambling sites in the USA became very popular.
Congress tried to shut down sports betting websites in the USA
In 2006, congress tried to shut down US gambling sites by targeting the flow of money. Basically, it decreed it illegal for a business or a person in the betting industry to receive funds through a money-transmitting business, EFT transfer, credit, or other methods. In fact, banks were also advised to block such transactions.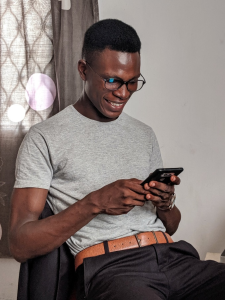 Thus, a lot of offshore sportsbooks were compelled to abandon customers based in the US and review other options to process payments. In 2007, Tim Donaghy (an NBA referee) pled guilty to a couple of felony charges. He bet on games he officiated. To influence the game totals, he called fouls.
New Jersey tried to legalize sports betting in the state
To abolish the law that didn't allow legal sports betting in the state, New Jersey began its 8-year-long pursuit. However, its first attempt wasn't successful as the New Jersey's US District Court ruled against the plaintiff.
However, the state's battle was rewarded on 11th June 2018 when Assembly Bill 4111 was signed by Governor Phil, thereby legalizing this pastime at racetracks and casinos within New Jersey. Racetracks and casinos could also seek approval for online and mobile sports betting after 30 days. And the rest is history!
As of April 2022, there are more than 20 legal online gambling casinos in the USA licensed by the New Jersey Division of Gaming Enforcement. Moreover, other states across the country have also undergone the process of legalization, with various restrictions on the legal betting age and what teams can be bet on.
Betting Sites Ranking compares, ranks, and reviews some of the best Cameroon betting sites
Betting Sites Ranking compares and reviews the best online betting sites in the USA. Browse through our listings and select a bookmaker that suits you best – we're your ultimate source to the world's top online betting sites.