When people think of the Olympics, they usually focus on the Summer Olympics.
That's because the original form of the Olympics included only the summer games. The widely-loved sporting competition event has allegedly been around for centuries, and it has only gotten more popular through the years. The credit for its founding goes to the ancient Greeks, who had been participating in the primitive form of the event as far as 3,000 years ago.
Today, the revived form of the Olympics is enjoyed by athletes and spectators all around the world. In the last installment of the Summer Olympic Games in 2021, a live audience of over 3 billion viewers tuned in. The Summer Olympics always bring in massive viewership numbers. However, its frosty counterpart isn't quite as popular.
In 1924, nearly three decades after the first Summer Olympics event was held, the International Olympic Committee launched the Winter Olympics. Since then, the Winter Olympics have been widely successful but haven't quite reached the same level of popularity as the Summer Olympics. They got almost half the viewership numbers that Summer Olympics got in their last season. The Winter Olympics are still a better option for online sports bettors to gamble with, though.
To understand why first let's discuss why the Winter Olympics don't have the same global appeal as the Summer Olympics.
Why Are the Winter Olympics Less Popular?
The Summer Olympics a.k.a. the original form of the event has been around for far longer than the Winter Olympics were even conceptualized. That originality and longevity is the main reason for the former to be more popular among sports bettors across the globe. However, there are multiple other factors at play, too.
Firstly, the Winter Olympics are much more limited in scope than the Summer Olympics. The most recent Summer Olympics event (2020) featured 33 sports, while the winter one (2018) featured only 7 sports. There simply aren't as many sports that people can play in the cold as they can in the summer. Winter sports, including those featured in the Winter Olympics, are generally more popular in Nordic countries that are used to regular snowfall.
This brings us to the second reason that Winter Olympics are less popular: a niche market. Since winter sports are more popular in Nordic countries and other cold regions, athletes from those regions are most likely to participate in the games. This limits the participation pool, ultimately limiting the online gambling audience, too.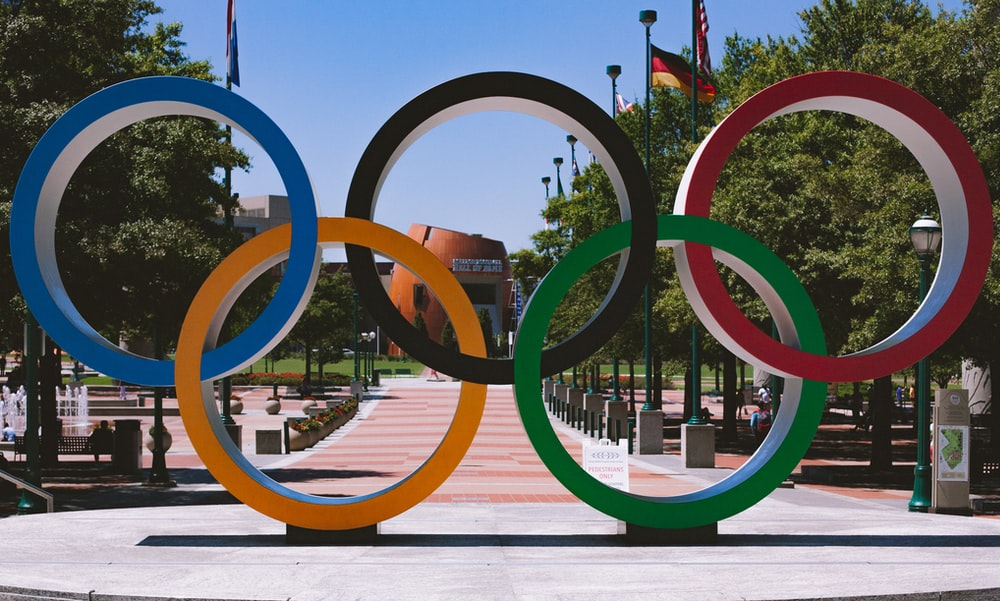 Are the Winter Olympics Worth Betting On?
So, since the Winter Olympics are much less appealing to global audiences than the Summer Olympics, are they even worth betting on?
That's a fair question, but an uninformed one. There are many intriguing factors that make the Winter Olympic Games highly lucrative for sports bettors. Let's discuss some of them.
Unique and Niche Sports
Everyone in the world has heard of basketball, badminton, and swimming. These sports are universally appealing and their inclusion at the Summer Olympics is what makes the event so wide-reaching. However, the conventionality of these summer sports only makes winter sports more unique.
Unless you've grown up in Nordic countries, or as a fan of the Winter Olympics, you're likely unfamiliar with sports like luge and skeleton. These games are played exclusively in the winter, with snow and ice being important components. The unique nature of these sports makes them appealing to a niche audience. You might think that that's unhelpful for sports bettors, but you'd be wrong!
Betting on less popular sports can sometimes give you an edge over other sports bettors. Niche sports tend to have higher odds due to their smaller markets. A sport with fewer people betting on it is likely to have better winning odds for those who do bet on it. Plus, betting on unique sports breaks the monotony of online gambling and helps online bettors improve their online betting experiences.
Higher Stakes at Play
The one thing that summer sports will never come close to winter sports on is stakes. The Winter Olympics are far riskier to bet on than the Summer Olympics — and the more you bet on these games, the more you realize this. There are a lot of things that increase the stakes of online betting on winter sports.
Winter sports themselves are inherently more dangerous. Injuries are common in any type of sport but the numbers are much higher for winter sports. With events like the biathlon, which literally involve rifles and shooting, injuries are inevitable. In the 2018 Winter Olympics, there were more than 376 injuries reported by the event's medical staff. These injuries are often expected but when they may occur and to who is largely unpredictable. This increases the stakes for sports bettors who make wagers on certain players.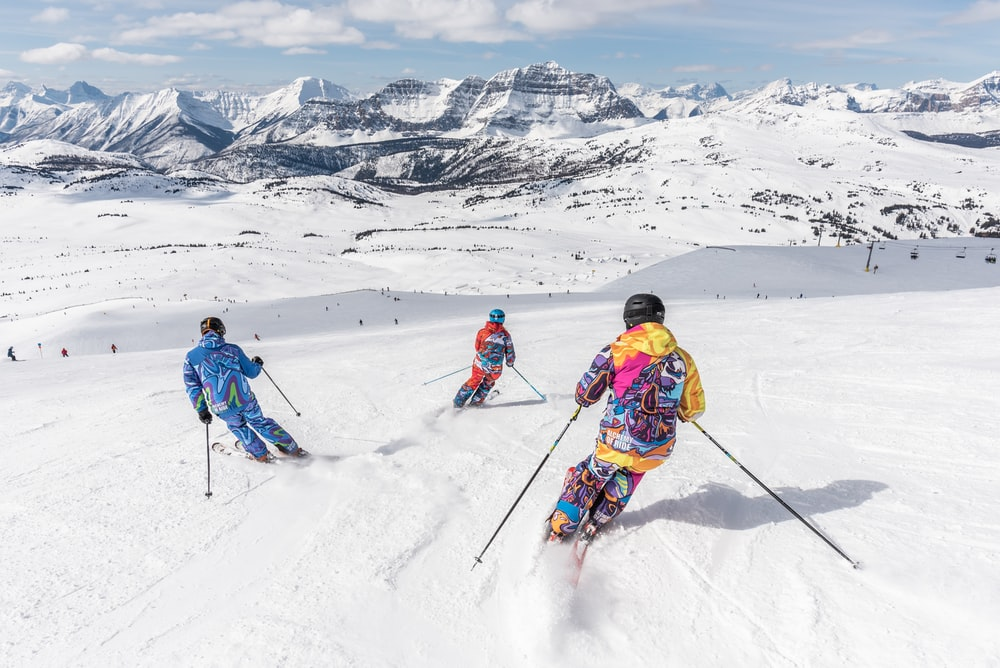 Interesting Sports Rules
Summer Olympics are easy to bet on because the games have such simple rules. Rivalry matches in sports like football and table tennis can only have one winner. The summer sports matches are also generally easy to analyze as they go on.
Winter sports are a different case. Sports like freestyle skiing and snowboard typically involve shows of athletic prowess. Participants usually perform tricks and execute athletic feats in the games. Unlike summer sports, where spectators can analyze player performances by themselves, winter sports are harder to judge for non-professionals. Each winter sport can have more rules than regular sports bettors are used to, making it tougher to place bets on it.
However, online sports betting is all about taking risks and taking on challenges. That's why so many seasoned online bettors purposely seek out niche sports to bet on.
Smaller Betting Market
The online sports betting market is huge but only a relatively small percentage of it concentrates on winter sports. While the uniqueness of the winter sports rules makes them appealing to experienced online gamblers, the small size of the market makes it appealing to beginners.
If you're dabbling in online sports for the first time, then the Winter Olympics are a great place to start! The reason for that is the small market size. Small markets enable novice online bettors to bet more strategically. You can analyze the game statistics much more easily. It's also easier to find suitable sports odds to wager on. A smaller market helps you keep your betting limits in check. Lesser betting options protect you from overspending.
Eccentric Entertainment
One thing nobody can ignore about the Winter Olympics is just how entertaining they are.
You'll find yourself being highly engaged with winter sports once you actually give them a chance. Winter sports mean constant action. The funky sports uniforms different countries come up with in every event are enough to entice crowds of spectators. Online sports bettors want nothing more than a sport that isn't exhausting to bet on. There's always so much going on in any winter sport you bet on that you'll stay engaged even if you lose!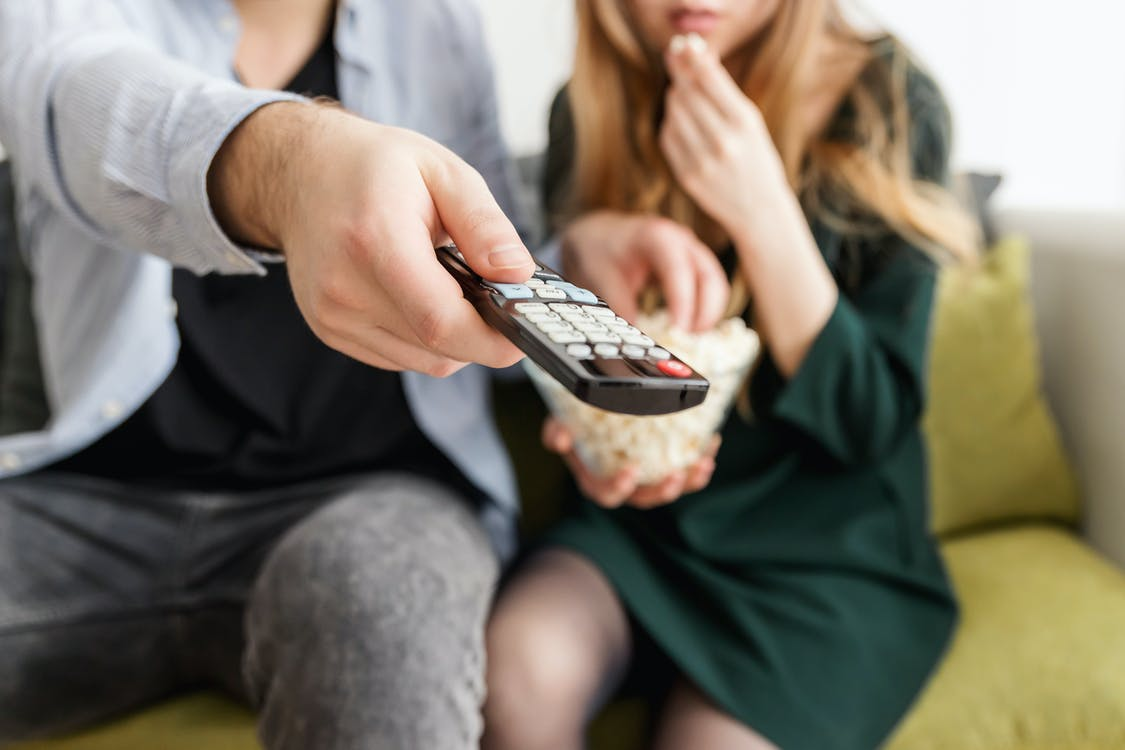 Best Winter Olympics Sports
According to the past records, statistics, game rules, and expert predictions, the best Winter Olympic sports to bet on are the following (in no particular order).
Figure Skating
Ski Jumping
Freestyle Skiing
Biathlon
Speed Skating
How to Bet on the Winter Olympics Sports
Are you finally convinced enough to give Winter Olympics betting a try? Doing so is super easy, too!
Just start by following these basic steps.
1. Find a Good Online Sportsbook
First thing's first, you need to find a good online sportsbook site. You can't bet on the most enticing winter sports if you don't have a platform to do it with!
It's easy to find a good sportsbook, as long as you have the right resources at your disposal. Luckily, online gambling portals like Betting Sites Ranking rank and review the top betting sites in various countries. You can localize your search to find the best local betting sites, be they casinos or sportsbooks. Start by shortlisting a few betting sites that seem appealing to you. Then, verify the legitimacy of these betting websites by checking for licensing and authorization information.
Remember, the safest betting sites will always be licensed, authorized, and regulated by a reputable authority like the Malta Gaming Authority (MGA) and/or the UK Gambling Commission (UKGC).
2. Find Sports Odds and Bets
Once you've found and verified a reputable online betting site, search for sports betting odds and lines. The top betting sites usually have top daily bets and odds listed on them. Search for the specific sport, tournament, and game/match you're interested in.
If you're a beginner, you can research how to read betting odds to place smart bets. Not all sports have the same odds, and will not yield the same returns for you. There are typically three types of odds: fractional a.k.a. British odds, decimal a.k.a. European odds, and Moneyline a.k.a. American odds. You can focus on a specific type of odds depending on the kind of betting you're engaging in.
3. Register and Fund Your Account
If you find promising sports betting odds on a particular sportsbook, you can register on it.
Most of the top betting sites have a simple registration process. You just have to provide some identification information, like your name, email address, and payment information. If you don't want to provide identification information, opt for no-verification betting sites.
Before you complete the signup process, make sure to go through the betting site's terms and conditions. Online betting is a risky business, so it's important to ensure that you're only using the safest betting sites out there. Reading the terms & conditions and FAQs will help you gauge the regulations implemented by the site. It'll also help you secure your transactions on it. Once you're sure that the betting site is safe, you can start funding your account.
The research will have notified you of any welcome bonuses the betting site might be offering. When you make your first deposit, make sure to claim this bonus!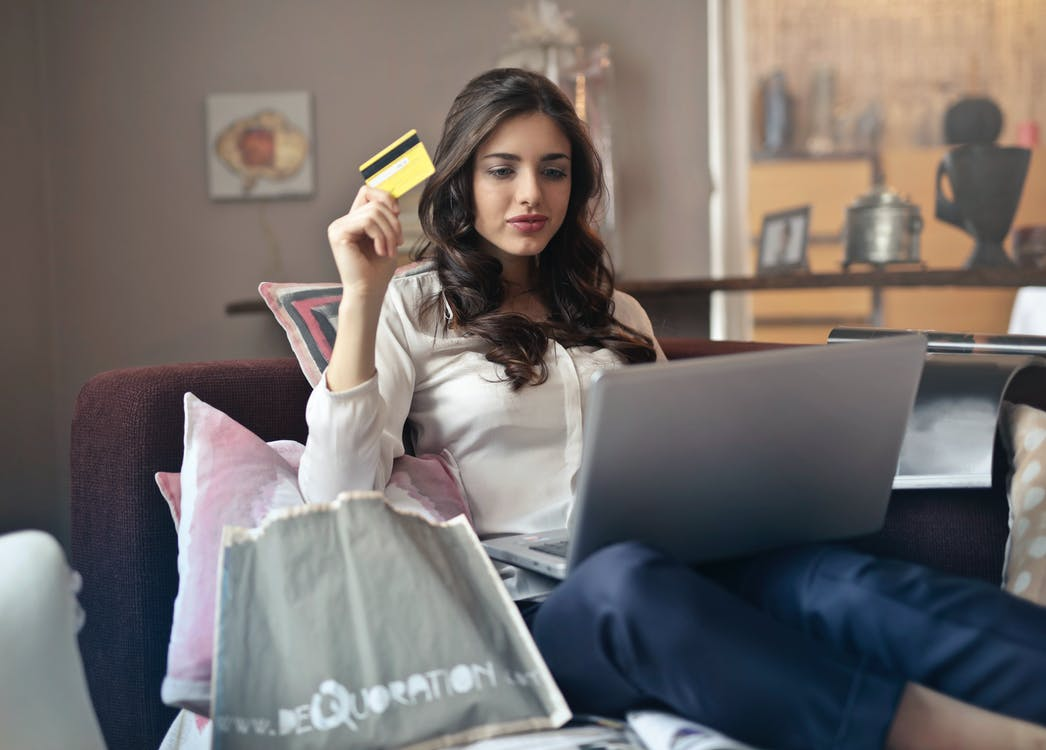 4. Use a Safe Payment Method
Another important thing to consider is the payment method you're using for your transactions on the betting site. The most common payment methods are bank transfers, credit/debit cards, and mobile payments. However, these aren't always the safest payment methods, so make sure to do your due diligence before making any deposits.
5. Place Your Bets
Finally, you can start placing your bets. There are several aspects of the Winter Olympic Games that you can bet on.
Firstly, there's medal betting. The simplest form of betting on the Winter Olympics is betting on the winners of the various medals. Most sports bettors wager on the gold medalists, but you can bet on the silver medalists and bronze medalists too.
Then, there's over/under betting. This form of online sports betting involves predicting the total score of rival teams in a match. You can bet on whether the actual score of the game/player will be higher or lower than you'd predicted.
Another type of betting you can enjoy is live betting. In live betting, you place bets after a game has already started. It's also called in-play betting because you typically place bets in real-time as the game is being played.
Which Countries Are the Most Promising?
For the uninitiated, it's important to know which countries are the most promising when it comes to Winter Olympics betting. Throughout the years, participants from a few particular countries have championed many games. Here are the countries that are at the top of the rankings for the highest number of medals won to date:
Norway– 368 Total Medals (132 Gold, 125 Silver, 111 Bronze)
The Unites States– 305 Total Medals (105 Gold, 110 Silver, 90 Bronze)
Germany– 240 Total Medals (92 Gold, 88 Silver, 60 Bronze)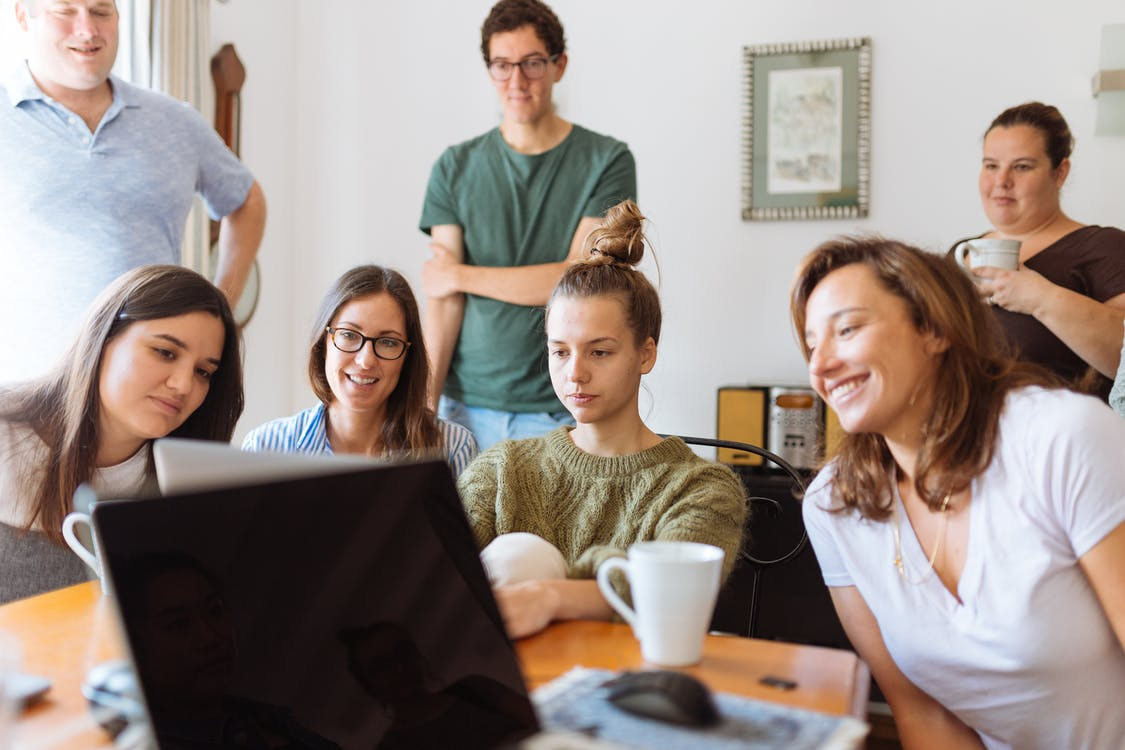 Find the Best Betting Sites to Place Your Sports Bets On!
All the online betting resources you need are available at Betting Sites Ranking!
Our online betting portal compiles a wide range of betting-related information on one platform. Whether you're into online sports betting or online casino gambling, you can find resources for both on our site. You can read well-researched rankings and reviews about the best betting sites in over 100 countries. Our portal enables you to filter and localize your search so that you can find the best local betting sites in your region. Our reviews cover everything from payment methods to welcome bonuses.
You can also find top daily bets for the ongoing and upcoming sports events in the world. If you'd like to compare betting offers and bonuses by different betting sites, you can do that on our portal too. The options are endless!