The FIBA Women's 3×3 AmeriCup starts from 12th November 2021 at Bayfront Park in Miami. Fourteen teams are participating this year, consisting of players who have been playing at the national level for many years, along with some first-ever 3×3 Olympic champions.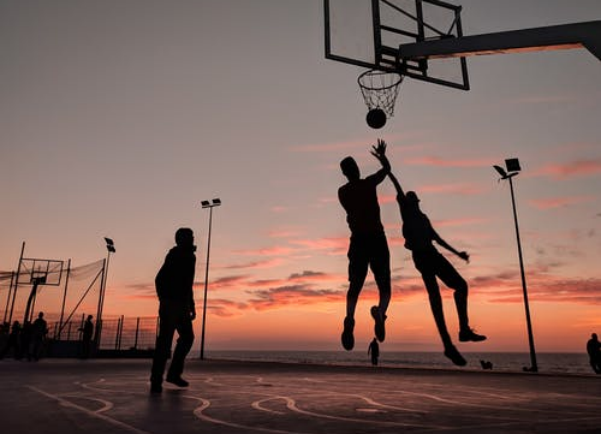 Miami hosted the first-ever finals of the FIBA 3×3 World Tour nine years ago, only to mark a historic moment this year again.
The pools have now been announced for this year's tournament as follows:
POOL A
Canada
The Canadian team has equally as much to offer as any other internationally experienced team in the field. While finishing off in second-place at the FIBA 3×3 Women's Series Final, they'll provide strong competition against other opponents.
Uruguay
Uruguay was part of the FIBA 3×3 Olympic Qualifier 2021. It helped them gain valuable experience as they played amongst the top 10 teams.
Puerto Rico
The Puerto Rican team has a mix of veterans and young talent rocking the court in Miami. They also finished sixth in the FIBA 3×3 World Cup Qualifier of 2019.
POOL B
United States
Being a dominant basketball country, the US team looks forward to making a mark on their home soil by winning the game. Players like Brionna Jones, Kelsey Mitchell, Cierra Burdick, and Alexis Peterson will be a tough team for opponents.
Argentina
Argentina is all about basketball's love and tradition, making them a worthy competitor in the game. They have appeared in more FIBA 3×3 World Cups than any other country playing the game.
Venezuela
Venezuela has plenty of experience playing in the international 3×3 in the past four years. This is why they're most familiar with the game and its rules. They also competed in the 2017 FIBA 3×3 World Cup, where they were able to finish 18th but also won gold in the South American Games 2018.
POOL C
Chile
The Chilean team is all about young and talented females who ranked top in the world's FIBA 3×3 U18 rankings. There's a lot expected from Chile, and they're set on making quite an impression, too.
Mexico
After their first participation in the FIBA 3×3 World Cup of 2012, Mexico waited a long time to make a comeback in 2019 and finish 7th. Mexico has learned a lot over time and might offer some tough competition this year.
POOL D
Brazil
With the Paris 2024 on the radar, there's a lot the Brazilian team is looking to prove this season. The men are quite close to clinching their ticket to the Tokyo Olympics; the women's team is set to be tough on its competitors.
Dominican Republic
Of all the teams participating this year in the FIBA Women's 3×3 AmeriCup, Dominican Republic is the youngest of them all. However, that doesn't define their capability, as they won the bronze medal in the 1029 Pan American Games and are here to make an impression.
Qualifier of Draw A1
QUALIFYING DRAW
Trinidad and Tobago
While COVID-19 did slow down their 3×3 progress, they're here in full swing to prove what they can do. While competing in Miami would be a first for them, it will give them a chance to prove their mettle.
Jamaica
Jamaica is slowly moving toward 3×3 with local tournaments and now the AmeriCup. All these FIBA points will help them increase the sport's exposure and awareness on their island.
Guatemala
This team is still in its infancy, as it transitions from traditional basketball to the new style of 3×3.
Guyana
This team has been working very hard to get where they've come today. This game will help them shape their future and see what place they mark in the 3×3 series.
Keep watching this space as we release more information about the tournament as the game unravels. Betting Sites Ranking makes betting easy worldwide by listing the best websites to bet online.
To begin placing your bets, just log onto our website and skim through the many secure betting sites to find a booker that matches your needs.
If you're a novice better, we have many reviews to help you know about different betting sites and the promotions they're offering.
Just visit our website for more information.