Before making a bet, you probably look at things like a team's injury reports, records against the opposition, recent performance, as well as other variables. But do you check the weather? Well, we highly doubt it.
This is one of the most overlooked sports betting tips, but weather can significantly affect the outcome of any sporting event.
In fact, professional sports teams understand this too and employ meteorologists who are familiar with the local weather conditions.
Here, we give you two examples of how the weather may affect sports betting results.
Weather and football betting
Sometimes, rain can cause even some of the best teams to go down in defeat. For example, running, catching, throwing, kicking, gripping, and covering a player on defense can become challenging.
Snow may have similar effects too, possibly hampering visibility, overall accuracy, and the feel of any contact made with another player or the ball.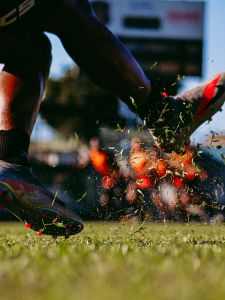 However, the main weather condition that affects the game is wind, which offers a considerable advantage to rushing teams. If a team's main strength is passing, they'll usually struggle in windy conditions.
Weather and baseball betting
Baseball betting heavily depends on the weather. In fact, wind, precipitation, and temperature affect how a baseball game ends.
Compared to cold weather, the ball travels faster in hot weather because it decompresses more when it is hit by the bat and becomes more elastic.
You'd be surprised to know that some players play better in hot conditions as staying loose is crucial for baseball players.
Rain and precipitation can ruin a good baseball game too. If gripping the baseball becomes difficult, pitchers' accuracy can stagnate pretty quickly. Plus, fielders can slip and slide and lose their balance – and wearing long spike shoes in such cases won't help either.
Nothing impacts baseball betting more than wind direction and speed. Routine fly balls may turn into home runs if a stiff wind is blowing toward the outfield and vice versa.
Betting Sites Ranking compares, ranks, and reviews some of the best Cameroon betting sites
Betting Sites Ranking compares and reviews the best online betting platforms from all over the world. Browse through our listings and select a bookmaker that suits you best – we're your ultimate source to the world's best betting sites.
Get in touch with us now for more information on Blackjack strategies or NBA expert picks!