If you compare test cricket and one-day internationals to T20 cricket, you'll find that T20 cricket is the most preferred and attractive form of cricket. With the Big Bash League (BBL), Indian Premier League (IPL), and Caribbean Premier League (CPL) being founded on the T20 format, there are several national T20 competitions in existence.
However, the ICC World Twenty20 is the most important Twenty20 tournament in cricket. Every alternate year, the International Cricket Council (ICC) hosts this competition, which takes place in the early spring in one of the world's top cricketing nations. The competition is contested across several days and has a large following.
History Of The T20 World Cup
In comparison to other forms of cricket, T20 World Cups are a relatively new phenomenon. In 2007, the first championship was held, and since then, there have been six more. In 2012, the competition grew from 12 teams to 16 teams. The West Indies have been the only side to have lifted the title on two separate occasions, in 2012 and again in 2016.
In 2007, the inaugural event was held in South Africa, with India triumphing over Pakistan in the tournament final. In 2009, the second event was played in London, United Kingdom. In the Finals, Pakistan defeated Sri Lanka to claim the 2nd Twenty20 World Championship.
In the 3rd edition of the tournament, England beat Australia with 7 wickets in hands in the final of the 2010 World Cup, which was held in the West Indies in May of that year. The 4th edition of the tournament was played in Srilanka, and the host nation was handed a defeat in the finals by The West Indies.
Bangladesh hosted the 2014 Cricket World Cup, which was the 5th edition, and Sri Lanka won it by defeating India in the final. West Indies regained their title when they defeated England in 2016, making history as the first two-time winners. The current champions, Australia, won their first title back in November of 2021 and will be defending their title in this year's edition later in October.
ICC T20 World Cup'2022
Following their triumph over New Zealand in the final a few months ago, Australia will host the ICC Men's T20 World Cup in October and November later this year. The group stage begins on October 16, 2022, and the competition will conclude on November 13, 2022. Technically, this is the rescheduled competition for 2020 that got abandoned due to the global pandemic.
A spot in this year's T20 World Cup is guaranteed for each of the twelve teams that advanced to the tournament's preliminary round in 2021. These teams are as follows:
Australia (Champions)
West Indies
Afghanistan
Sri Lanka
South Africa
Bangladesh
Scotland
India
Pakistan
Namibia
New Zealand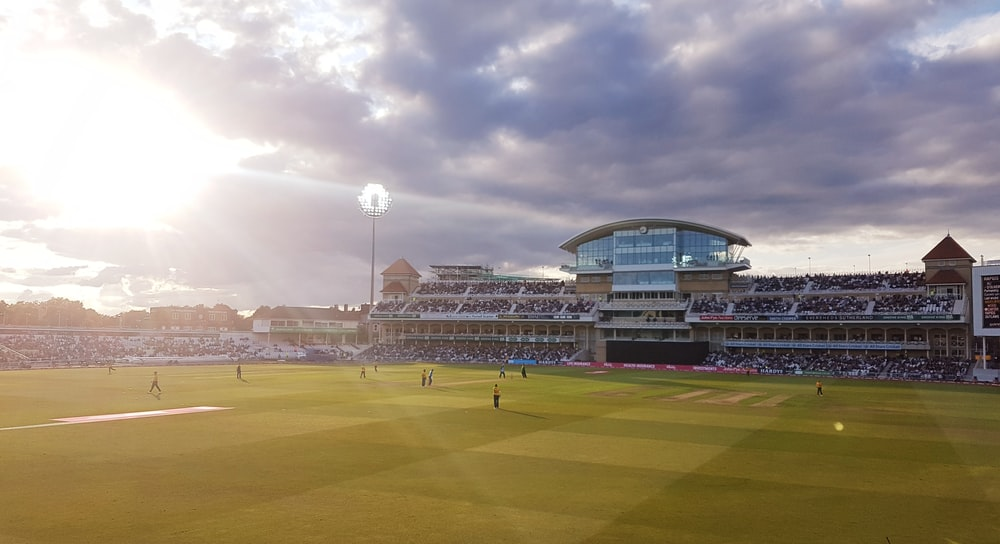 The T20 World Cup in 2022 will feature sixteen teams, four of which will come through the two international qualifying groups that were established for the tournament. The ICC T20 World Cup will feature 45 matches, including group stage and super 12 matches.
These events are a great way for cricket organizations to assess which individuals deserve their national squads. Many cricket fans keep an eye on the most recent match updates to stay updated on their favorite teams' forthcoming matches. In certain cases, people will even gamble on their favorite teams and players in the hopes of making money off of the outcomes they have already predicted.
Even though this sport has long been available to bettors, some players believe that they can still make big money by betting on it properly. Although the game's rules are complex, you can easily obtain your desired results if you invest enough time to understand the fundamentals.
As a result, some fans are hesitant to participate since they don't fully grasp the game's ruleset. However, this task can be made easier with some tips and tricks. Let's look at some betting tips for the T20 World Cup.
1. Learn About Different T20 Tournaments
It is recommended that new players spend some time learning the game's fundamentals. If you don't understand the fundamentals of the game, your chances of winning are slim. If you select the right competition, you are more likely to be successful and make money. Apart from the ICC T20 World Cup, the Indian Premier League, Pakistan Super League, and Big Bash are the most esteemed T20 tournaments.
You'll have a lower chance of earning money in a tournament if you don't fully comprehend the rules. Find out if any other tournaments may occur and what their potential is. Make little bets to boost your sense of trust, and then progressively increase them as you gain more expertise and grow more secure.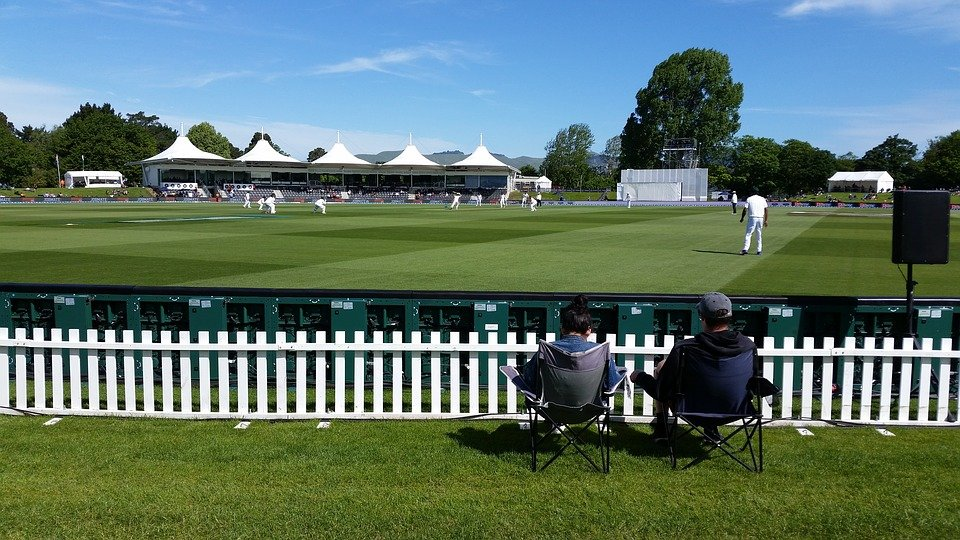 2. Learn About Betting Odds
Betting odds are a critical consideration when placing a wager on a game. They are used to determine a team's winning chances based on previous results. There are two kinds of teams in this system: those with a lower chance of winning and those with a higher possibility. As a result, knowing a team's current and prior performance is crucial.
You can, however, take a risk with higher odds even if you aren't sure. This is especially true if the team has prevailed surprisingly before. Additionally, it is critical to assess if the squad plays locally or overseas.
3. Do Your Research Well
If you're planning to gamble on a game of cricket, conduct your research on the squad, its stars, coaches, and every other pertinent aspect. Be careful to do your homework on the teams and the game's setting before placing any bets.
To better understand a player's current form, look at both their past and recent results before making a wager on them. As a side note, you should also check over their record with the opposing team and the stadium they'll be playing in. You'll have a clearer picture of your chances if you do this.
4. Be In Control Of Your Emotions
Bettors new to cricket betting are more likely to become emotionally attached to the game's outcome. Emotions can get the better of even the best cricketers, but they don't get in the way of their performance. Similarly, it's critical to learn how to control your emotions and remain composed when wagering on cricket.
From this standpoint, inexperienced bettors can have a more objective approach to a game's outcome.
T20 World Cup Betting Markets
The best online bookies will have many T20 World Cup betting options available to their customers. Among the most common bets you'll see are:
1. Match Betting
The simplest form of wager to make is on a Cricket World Cup contest. All bettors have to do is predict which team will prevail in a certain match. Ties usually result in a user's stake being refunded with no compensation. Certain bookmakers allow you to wager on a tie. In this situation, betting on a specific side to triumph will incur a loss if the game ends in a draw.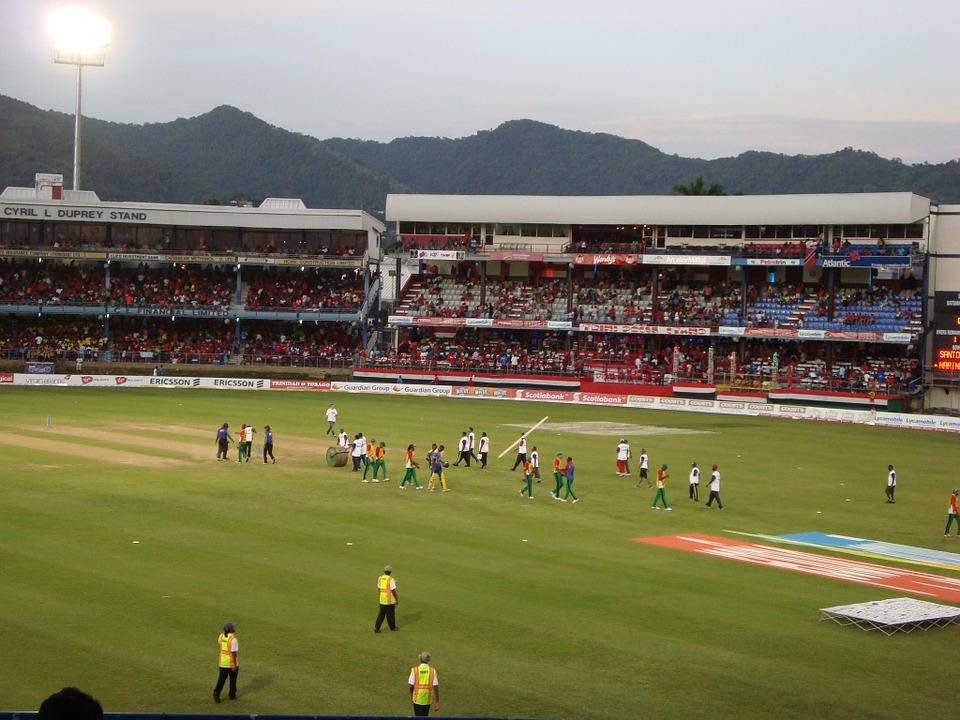 2. Outright Winner
Outright winners are bets on which team will be crowned champions of the tournament. A wager is placed on a tournament winner rather than a single match's outcome. Due to many variables, the outright winner's betting odds are usually fairly high. The form of the teams and injuries to important players can also significantly impact the odds before the event begins.
Betting on the overall winner of the Cricket World Cup is open long in advance of the event. Make sure to compare the odds at various bookmakers before making a final decision.
3. Tied Match
Despite the rarity of a tied game in Twenty20 cricket, most betting companies allow you to bet on that result. Because of the low frequency, betting on tied games has incredibly high odds, making it an excellent choice for those looking for a big win.
It is considered a tie when both teams have the same score after each inning in T20 cricket. Even if the game goes to a Super Over, it will be ruled a tie for the sake of the wager.
4. Best Batsman
A wager on the best batsman at the Cricket World Cup can be placed on a single game or the entire competition. To win the bet, you must correctly guess which player will score the highest runs in the tournament or from each team.
Things To Keep In Mind When Choosing A Cricket Betting Option
Here are some things to keep in mind when choosing a cricket betting platform, website, and/or mobile application:
1. Security
Every bettor's first concern is whether or not the betting platform is secure. Users must provide personal information such as their bank card details, address, and contact information to make deposits or withdrawals from the cricket gambling website. Anyone could be dubious when it comes to transmitting such sensitive information via the internet.
In other words, make sure that the cricket wagering site you plan to use is registered and licensed before you begin your online betting quest. Firewalls and encryption are common features of licensed websites.
2. Reputation
When it comes to betting, the best betting sites are known for their integrity and reliability. The credibility of any sportsbook is also based on the odds they offer for every wagering market.
3. Different Platforms Have Different Payment Options
As a gambler, you should be aware of the many banking options available to you to have the best gambling experience. Different laws or financial constraints prevent some countries from using a betting site. This means that before you start your cricket betting experience, you need to familiarize yourself with various payment options.
It is a waste of time to choose a betting website solely on its promos and features without considering the various deposit and withdrawal options available to you.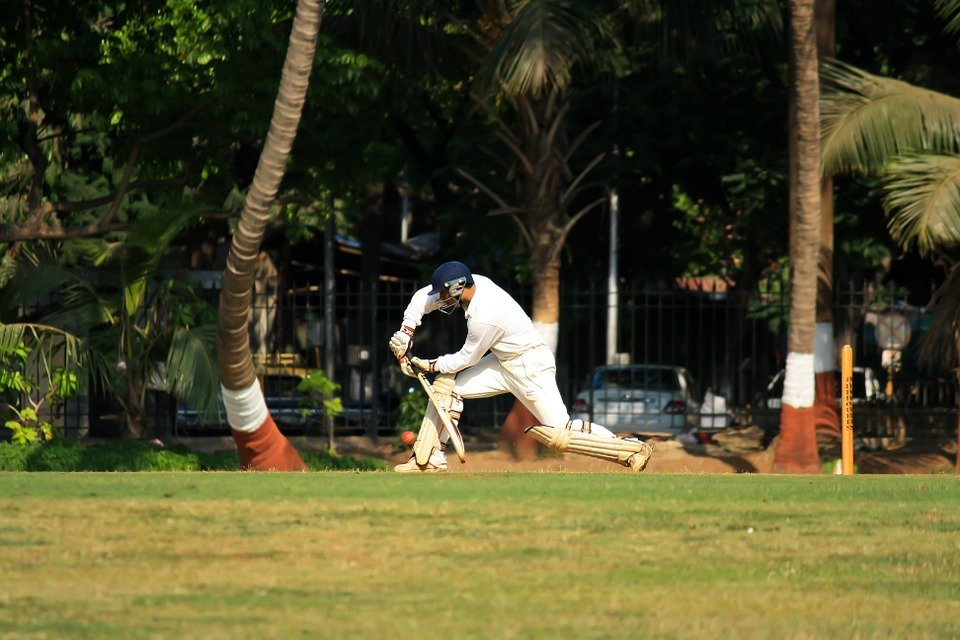 4. Variety Of Betting Options
There are a plethora of cricket leagues all over the world.  Users should be able to wager on all of cricket's leagues and events on a decent cricket betting site. Be sure to check out various betting sites to see which ones will allow you to place wagers on T20 World Cup matches.
5. Availability On Smart Phones
Smartphone betting is by far the most sought-after option because it is so convenient to place bets on the go using your smartphone. It is envisaged that most cricket betting websites will offer both an IOS and android app or a mobile-friendly website. The vast majority of today's internet wagering is carried out via mobile devices.
6. T20 World Cup Promotions And Bonuses
Online betting firms offer greater incentives and promotions to attract new consumers to their sites.
Make the most of the fresh deals constantly being offered to you. It is possible to save money and increase your winnings by taking advantage of the promotions and incentives offered by the website.
You should always seek welcome bonuses when signing up for a new betting account. The vast majority of online bookmakers also offer a welcome bonus.
7. An Efficient Customer Support Service
Whenever you need assistance with your cricket betting, a reputable betting site/platform will be there to help you out. In addition to the usual phone and email contact options, live chat is a common feature on most betting sites, where you may get answers to questions about wagering, deposits, withdrawals, etc.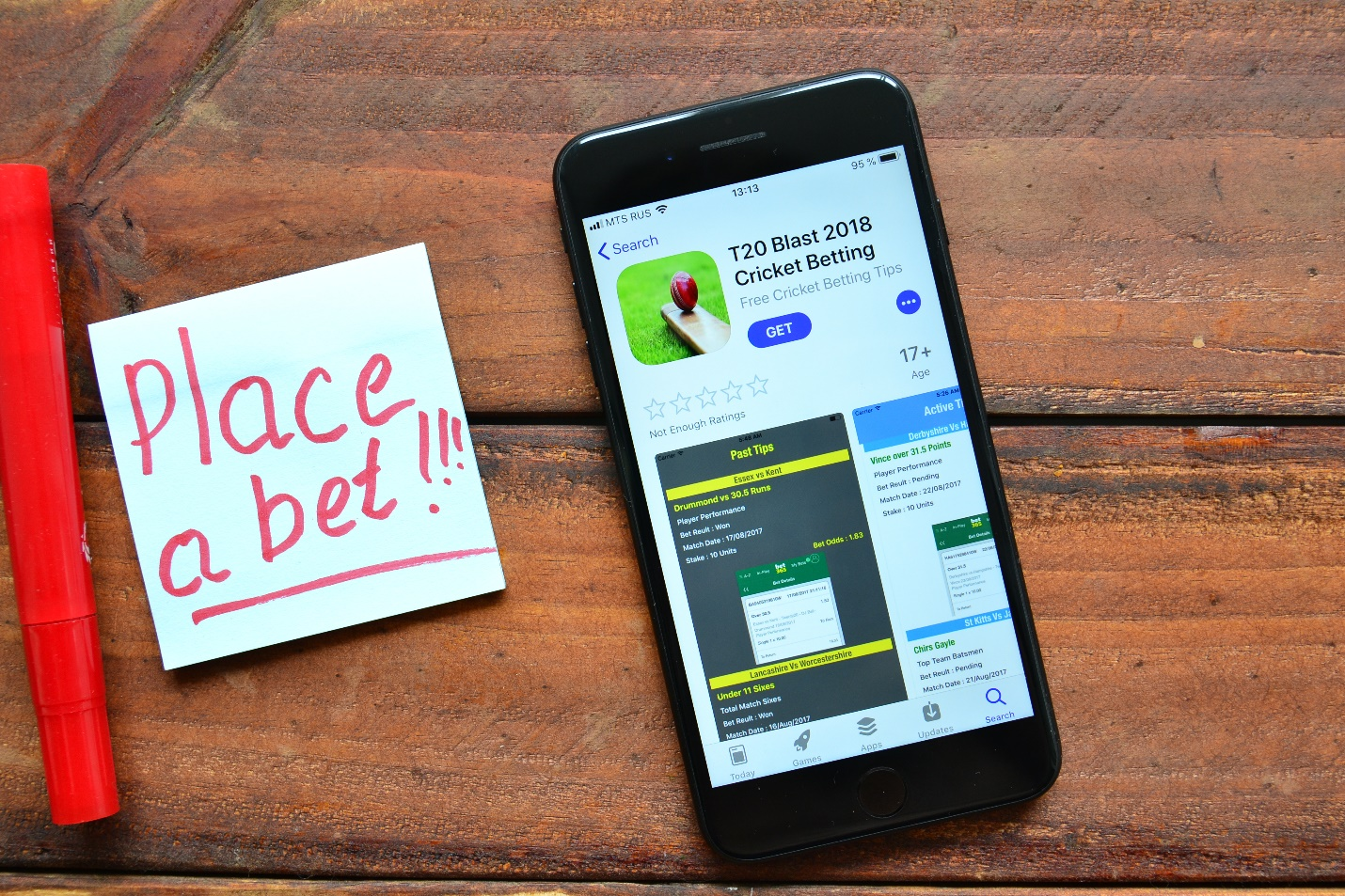 Looking For The Best Betting Sites For The T20 World Cup?
If you or someone you know is looking for betting sites to bet on the T20 World Cup, Betting Sites Ranking is your best option. Our platform has a list of betting websites from over a hundred countries and has more than 200 betting options on our website. We rank every betting platform and list them accordingly based on people's experiences and what it offers.
Whether you're looking for the best betting sites in India for cricket, betting sites for cricket in Pakistan, or the best cricket betting app, we have them all.
Check out our website and see what we have in store.