Undoubtedly, the craps pit is one area of casinos that usually hears the most noise on any given day. The game allows players to team up with others to take as much as they can from the house. Partnerships are created, and friendships are formed in moments as players battle it out on the felt with the toss of the dice.
The basics of craps are straightforward, but what makes it a challenging game to master is the wide variety of bets placed by players. The popular game of probability involves selecting a shooter from the participants to place wagers against or with them on reliable online casino sites.  How to Play Craps
On the surface, craps often looks like a game where players simply throw a pair of dice across the table. However, being good at the two-six-sided dice game requires certain skills, knowledge, and the right attitude. There are probabilities, odds, strategies, and house edges that dictate the chances of winning any bet in the modern-era craps.
To find success, it's essential to know how, when, and where to put the chips on the craps table. Moreover, players need to keep up with the rules and specifics of the game before plunging into the deep waters of professional play.
Bets can be placed opposing to or with the shooter on stakes resolved over several rolls as well as in a single roll. Players can pick their combinations or flip the dice when predicting the numbers that could result in a winning combination. The many aspects of craps often give inexperienced players the impression that it's complicated. But experts at Betting Sites Ranking are here to help you discover the secrets to becoming a master at casino games.
Craps Rules for Dummies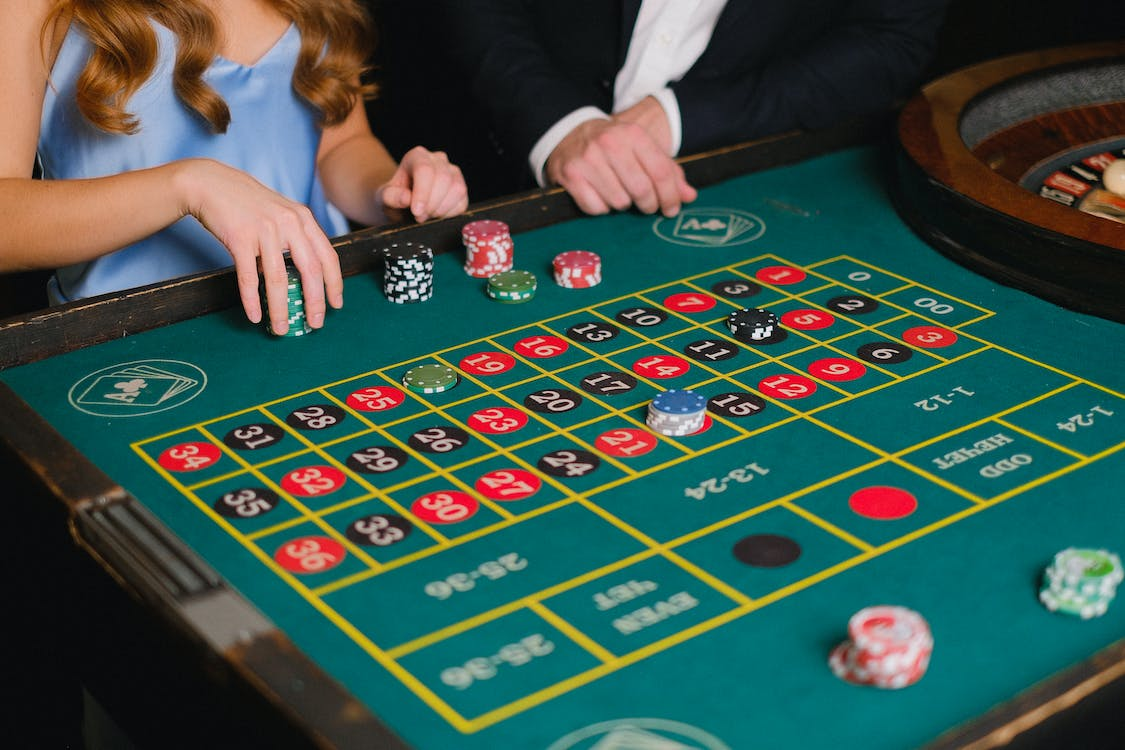 The betting round in craps begins with come-out rolls – the first roll of the dice. It could also be the first roll if the game restarted after the preceding betting round ended.
Players who throw the dice are known as the shooters. When a shooter throws two dice on the table and presses the roll button in the online casinos, it can result in three likely outcomes when the number is rolled on the screen.
The first outcome is called 'natural', and it's where everything becomes fantastic. This means the outcome of the roll was either an 11 or a 7, meaning the player wins and will get to roll the dice once again. If you roll a Snake Eyes, or a 3, 2, or 12, you lose. However, you get to roll over again because the round isn't over.
The final outcome is known as the 'point' where live dealers mark the rolled number, or point, on the craps table when you roll a 10, 9, 8, 6, 5, or 4. When you play craps online, there's always a prominent button that appears when the point is established. Players can roll the dice again, hoping they'll hit the same number again. Even if the dice combination isn't the same as it was before, they win as long as the sum is the same.
The Sequence Above Misses a 7. Do You Know Why?
The number seven isn't quite so lucky because if you roll it, you '7-out,' meaning the betting round ends, and you lose. Since the house edge is low in the game of craps, learning to fire dice effectively in different betting options will get you off on the right foot. Looking at the craps table will make you realize that it is not only numbers and dice. The craps layout offers a handful of areas for diverse fun-filled, and thrilling betting options that can help you win big.
Recommended Read: Which Online Casino Games Actually Give You Real Money?
#1- Pass Line Bets
It involves betting that the shooter will win or pass by winning the point before seven-ing out or by rolling out a natural. It's one of the most frequently placed bets, with the initial roll being widely known as Come Out. The scenarios include the player winning even money when the roll is an 11 or a 7, the player losing when the roll is a 12, 3, or 2, and the player getting the point when the roll is 10, 9, 8, 6, 5, or, 4.
#2- Don't Pass Line Bets
This type of bet resembles the opposite wager, with players betting that the shooter won't lose or pass. It could occur when the gambler shoots to obtain a 3 or fails to roll the point again before the seven shows up its undesired head. However, Pass Line Bets have one important exception: when a 12 is rolled out on the Come Out, it's a push, not a win.
Ideally, players should wait for a Come Out roll before putting the bet on the Don't Pass Line. Players can make such wagers only before the point is established on the table. Once it has been rolled out or the shooter needs to roll the sum once more, you can place Don't Come or Come bets.
#3- Come and Don't Come Bets
Both types of bets can be made only after the point is determined. The bet shares many similarities with Pass bets, except that it can be made at any point, excluding the Come Out roll. If craps are rolled out, the Come Bet loses, but if a natural is rolled out, it wins. It becomes a Come-Bet point if the point is rolled out.
If the Come-Bet point rolls out again before seven, the player wins. If a 10, 9, 8, 6, 5, or 4 is rolled in the next throw, the total will be a separate point for that Come Bet.
Don't Come Bet also closely mirrors the Don't Pass bet and is played in two rounds. Players win if the shooter rolls a 3 or 2, not so much if it's an 11 or a 7 in the first round. Additionally, a 12 here is considered a push again.
Neither Come nor Pass wagers can be turned off. Players need to wait until the bet plays itself out. However, additional bets can be made on the Come-Bet point, which can be increased or withheld at any time.
Recommended Read: Everything You Need To Know About How Odds Work In Online Betting
#4- Proposition or 'Sucker' Bets
The one-roll bets, or proposition bets, can be placed on any roll with a few exceptions. These are called sucker bets because they carry high house edges, which is why it's smart to avoid them at all costs.
Bets like Any Seven win if the shooter rolls a 7. With over six ways to roll sevens out of 36 probable outcomes, the probability of winning is 1/6. Similarly, Ace Deuce bets are won when the shooter rolls a 3, Any Craps when a 3, 2, or 12 is rolled, and Aces when a two is rolled. Horn and Boxcar bets can also be won if the shooter rolls a 3, 2, 11, or 12 likewise.
The exceptions for sucker bets include Hard Ways, where players win if they roll a 10, 8, 6, or 4. However, depending on the number you bet, players will need to roll pairs of the same numbers, such as 3-3, 2-2, and so on, before another combination makes the sum or a seven.
#5- Buy and Place Bets
Sometimes craps players impatiently try to get a bent down on 10, 9, 8, 6, 5, or 4 without waiting on point establishment with a Come Bet. Such players can do so with Buy and Place wagers. Place bets are placed on 8 or 6 to be won if the selected total gets rolled before a seven. These wagers remain active until the players take down the bet or the event occurs.
Most winning Place bets pay 6 to 7 odds with a high winning probability and a low house edge. Place Bets on the 9 or 5 work similarly, but pay 5 to 7 odds with a slightly higher house edge and lower winning probability.
Bets on 10 or 4 are known as Buy bets, although they work much the same way as Place bets. Bets won pay 2:1, which equates to 39 to 20 odds and a decent winning probability with a house edge of less than 2%.
#6- Big 8 and Big 6 Bets
With a 1:1 payout, these bets allow players to pick their numbers instead of waiting for shooters to establish the point. Players can place bets on the 8 or 6 coming up before the seven is rolled. Interestingly, 8 and 6 are the most frequently rolled numbers other than 7.
Recommended Read: What Does House Edge Mean For Online Casino Gamblers?
How To Win: Top Strategies for Increasing Your Chances of Succeeding at Craps
#1- Classic Regression to Earn Profit on Single Hits
The strategy involves waiting to place wagers until the shooter establishes a point. When the point is determined, place two units on both 8 and 6. Ask the dealer to go down a unit on both 8 and 6 after a single hit. This way, you earn some profit and can no longer be hit by the Seven. You'll still have the original amount working for you.
Bring down all the bets and wait for the shooter to roll the point at 7 after the second hit. The process is over when this is achieved. Players can either bring down the wagers after the first hit or keep betting on the 8 and 6. Since there are ten different combinations to create 8 and 6 and six ways to create a seven, ensure both 8 and 6 are covered if you continue riding your wagers.
#2- Three Points Molly to Have More Numbers Working To Your Advantage
Players can place Pass Line bets and back them up by placing double or single odds on them. Placing a Come Line bet is the next step, which can be backed up by placing double or single odds on them. Cap them at a maximum of two Come bets.
Once the Come wager wins, place another one immediately. The process can be repeated until the shooter rolls seven out or a point. The strategy is based on the principle that every Come Bet a player places will protect the original Pass Line bet, allowing them to take advantage of the lucky shooter.
Recommended Read: Tips And Tricks That Work In An Online Casino
#3- Mini Max Strategy to Home Handsome Rewards
The mini-max strategy combines Don't Pass bets, Pass Line Bets, and Parlay bets. This is one of the most powerful craps-winning strategies, which works well for players of all levels and bankrolls. The strategy focuses on ensuring all players crack the game and take home enormous sums of money.
Even minimum bets are enough to make players the next big winner. It's best for those who want to yield thousands of dollars with low deposits. All a player needs to play with smaller amounts is consistency. Low rollers benefit from the strategy because it eliminates huge losses.
#4- Iron Cross Strategy for Hot Shooters
Thirty-six different outcomes can occur on any dice roll. Players can win on 30/36 of the potential outcomes by betting using the Iron Cross. The straightforward Iron Cross strategy requires waiting until the point has been set for the table.
Players can wager on the 8, 6, 5, and Field once the table sets. This way, they'll win on any roll that isn't a 7. If the field hits, it will double the Field bet, leaving your 8, 6, and 5 bets untouched. This is an excellent strategy for hot shooters. Every roll that isn't a 7 adds a chip to your stack.
#5- The Rothstein System
As a clever variation of the famous Martingale System, the Rothstein system involves players placing single Pass Line bets. Once a player loses, they bet three more units. Losing again means they will now bet seven units.
In simpler words, every time a player loses, they must double their last bet and add another unit. If they win after the first bet, they're up by one unit, and so on. Each time a player wins, they must go back to start over again with one unit.
Recommended Read: Casino Strategies And Tips For Greater Winnings
#6- Hot and Cold Strategy
The betting system functions on the idea of betting the Pass Line when the shooter is hot and betting the Pass line when the shooter is cold. If the shooter wins, players continue to place Pass Line bets.
When the shooter loses, it's time to switch to wagers on the Don't Pass Line. Then switching back when the shooter wins. The prime goal is to eventually catch someone on a losing or winning streak to win lots of money amid the streak.
The strategy works best if the house doesn't have a total on the Don't Come wagers that don't lose or win. Otherwise, the percentage will eventually eat up all the edge you gained using this system.
How Beginners Can Start Playing Craps Online
Now that we've equipped you with all the knowledge you need about the different outcomes of a roll and the thrilling bets you can make, your next move should be to test your skills online.
The best way to become a pro at online craps is to practice it on the top online casino sites. You can play Blackjack online from the comfort of your home and enjoy the same experience as a casino with live dealer options.
In these games, you can interact with the dealer as it's a real person who is making the game progress. All other players are remote, and the table is also visible. This experience is unlike no other, and it allows players to feel like they're genuinely in a casino, even if they are just sitting on their living room's couch.
And if you don't want to risk cash on real money casino games until you're 100% sure that you know how to win at craps, we've got your back! You can find the best casino sites on Betting Sites Ranking to try your luck on craps for free until you get the hang of the game.
How to Find the Best Online Casinos?
You can browse hundreds of reviews about the top sports betting sites, best gambling sites, best betting apps, and crypto betting sites on Betting Sites Ranking, and that too, free of cost! We've got a team of experts dedicated to bringing punters the latest tea about the gambling world.
You can check out our list of the regularly updated top daily bets for multiple ongoing sports events and casino games. Or try your luck on the best no-ID verification betting sites to enjoy gambling without sharing any information.
As punters, it's important not to ignore things like the security and reputation of any gambling site or app you're eager to log in to play. Not all virtual casinos are the same, so it's integral to check the casino you choose is legal and reliable. Otherwise, it could result in trouble when it comes to cash out, an issue that even the best craps strategy won't be able to resolve.
To make the gambling experience fun, take a close look at what the casino has to offer in terms of features. It all comes down to individual preferences, but there are many minimum requirements that you shouldn't ignore.
Recommended Read: Bonus Types In Online Casino
Review specialists at Betting Sites Ranking believe that the best online casino sites are those that are regulated and possess a valid license from a reputable jurisdiction. It's recommended that you choose an iGaming site that holds a functioning permit from GGC, MGA, UKGC, or others. Your craps betting strategy will only work on fair games, so look for seals from independent testing agencies that audit the casino's Random Number Generators for all games.
While craps is a super fun game, make sure the casino you choose offers a modern and balanced entertainment portfolio. The best gambling sites will include featured games from different genres. These include slots, baccarat, Blackjack, roulette, and many other things you might like. Also, make sure that the well-balanced game selection is backed by high-quality providers, too.
Transparent terms, along with a reliable customer support system, are also a must. Browse the extensive conditions associated with banking and bonuses before making your first deposit. Attractive bonuses for new and seasoned players are another plus. Generous casinos give punters a fair shot at winning.
With so many top new betting sites emerging worldwide rapidly, it can be difficult to choose the ones that specifically meet your preferences. Don't worry; Betting Sites Rankings' comparison tool has got your back! You can easily compare the top three bookmakers that you're interested in to see which one's worth your time. To make things easier, our platform boasts an incredibly efficient localization filter that can help you find the top casino sites in your region. Make sure you visit Betting Sites Ranking from countries with legal sports betting.
Whether you're a player who enjoys gambling or sports betting, start your journey on the right foot by browsing helpful guides on the trusted online betting sites ranking platform.
You can find informational guides, betting tips and tricks, betting strategies, live gambling dos and don'ts, and more by following Betting Sites Ranking on Instagram.
Their experts regularly update the space with detailed guides about craps online and casinos online for real money. For the latest updates, we also recommend joining the Telegram list.