By definition, sports betting lines and odds specify the implied probability of an outcome and how much money can be won. Odds may refer to total bets, spread, and moneyline, and can be displayed as European (decimal), British (fractional), and American.
Here, we explain different types of betting odds in sports betting!
Futures
Futures are wagers placed on future events. For example, you may go to one of the many NBA betting websites and place a future bet on the Lakers bringing an NBA championship title home or the Red Sox winning the World Series.
Teasers
Teasers are somewhat similar to parlays in the sense that they bundle various wagers together, which affects your overall betting odds in sports bets. However, parlays are for moneyline bets while teasers enable punters to 'tease' the point spread by a few points across the board, which can make for an easier-to-hit multiple.
Parlays
Like teasers, parlays take multiple bets and bundle them together. While this increases the potential payout for every wager, there's also an added risk. If one of your bets isn't correct, you'll end up losing the whole parlay wager.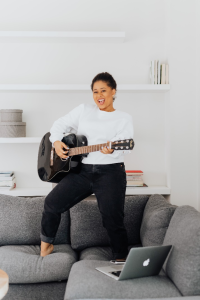 In online sports betting, the higher your risk, the higher your potential payout. String together several bets using parlays and, with some luck, you may be in for a big payday!
Totals
Totals are typically referred to as an over/under. These are bets placed on whether the score between the two teams in a contest will be lower or higher than what the dealer sportsbook has predicted.
You predict whether the total score between both teams will be lower or higher than the total offered. Thus, predicting what games will be high-scoring and learning how to read odds like these are two of the most important skills a punter must possess.
Point spread
These bets are common in many sports. Using these betting odds, you're not just betting on whether your favorite team will win but win by a certain margin that the provider has anticipated. This estimate is known as the spread.
By looking at the number shown next to the odds, you can begin reading odds with point spreads. For example, if it's written Dallas Cowboys +7, this means you're betting on whether or not they will win their game by over 7 points.
Moneyline
Moneyline is one of the simplest types of sports betting odds. Here, you're just betting on the result of a match – whether the game will end in a draw, or a particular team would win. As long as you choose the right outcome, this bet will help you earn some money.
While these bets are available for almost any sports, they're most common in low-scoring sports like soccer, hockey, or baseball.
If you're searching for the best betting sites, look no further than Betting Sites Ranking.
Explore our blogs section now for more information on sports betting tips and predictions!